Who will make news in franchising in 2015? Franchise Times presents 20 people, brands and trends we expect to make an impact, and we thank the many readers who answered our call for nominations so we could consider a deep pool. As always, the number of newsmakers vastly outstrips our space for this feature—which is why we'll keep bringing you new names all year long
1. Tech disruption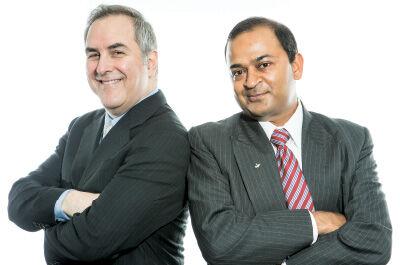 FranConnect starts the year with a bang, by acquiring Process Peak and attracting Serent Capital as a new equity investor. FranConnect picks up about 150 franchise brands as clients to add to its 600, lengthening its lead as a provider of franchise management software. The Reston, Virginia-based firm also picks up a West Coast office, Process Peak headquarters in Carlsbad, California. But more important is the professional services model that Process Peak pursued to differentiate itself from its larger competitor—real, live people who are deployed to help clients get the most out of the tech tools they buy. "Franchisors that ignore technology do it at their own peril. Companies that have come out of nowhere and become leaders have always adopted technology in a very serious way," says Amit Pamecha, CEO and founder of FranConnect. He started the company in 2003, and notes how technology has changed. Back then, the focus was websites and intranets, and both are still critical, he believes. But now marketing is at the top of the list, especially at the micro-level. "There has been a blind spot in which franchisors typically have a really good handle on the marketing they do on behalf of the franchisee, but has very limited visibility into what the franchisee is doing on their own behalf," adds Keith Gerson, president of global operations for FranConnect. The new FranConnect "will provide us the ability to keep the franchisee focused on the local market." At least one competitor, Stan Friedman, president of FRM Solutions, believes the Serent Capital investment "places a spotlight on this market segment and its viability," just as Buffalo Wild Wings lent a halo effect to the chicken wing industry when it went public. And he hints FRM, like other competitors, will be ready to swoop in if customers don't like the change. 
---
2. Counting calories
The teeth-gnashing is over, and now it's time for restaurants to include calorie counts on their menu items, by November 2015. That means in just 11 months, we can no longer pretend the Fritos sprinkled on the pizza don't add calories because there's so much space between each chip, or the pumpkin pie must be low calorie because pumpkin is a vegetable. Although the calorie-labeling rules were long delayed as players argued over who and what would be exempt, the Food and Drug Administration finally announced last November the requirement for establishments that sell prepared foods and have 20 or more locations to post the calorie content of food "clearly and conspicuously" on their menus, menu boards and displays. 
---
3. Beginning again 
Gary Findley was instrumental at Curves, the women-only fitness chain he helped build to 8,000 centers before leaving. Now he's plying the same skills to start again, leading the Australian-based EnVie Fitness for Women's push into the United States. He's COO and has two stores open here so far, in Dallas and Phoenix, and grand plans for 100 by 2017. "I look up to him as a leader in the franchise industry," says Liberty Harper, director of operations at EnVie U.S., who's excited "to work with someone who's built something to 8,000 locations, and left at the highest of the highest."
---
4. Living Large
Growth has been the buzzword in franchising since, well, forever. But growing a system sensibly, so the existing franchisees and the new franchisees all benefit, not to mention the franchisor, is no cakewalk. Until now: Starting in this issue, Franchise Times will follow three young franchisors down the pipeline as they gear up to increase unit counts. This is perfect reading for C-level executives who can learn from the experts—from real estate to training to marketing—without spending a dime. Each month we'll cover growth from a different angle. And by the end of the year, you'll have a growth plan thanks to our experts and our three gutsy franchisors who have shown the way. But just like reality TV, you never know what twists and turns are on tap. 
---
5. Data dive
"2015 is going to be a breakout year. We're doing what we've always done—on steroids." A comment like that could be considered puffery if not delivered by Ron Feldman, a finance guy who is now unlocking the information vault at FRANdata and letting the treasure trove stored there out for public consumption. Feldman didn't quit his day job; he just gave up his CEO title to move to principal and chief brand strategist for Franchise American Finance. At his second job, he is charged with getting the word out on the vast capabilities of FRANdata, a research firm based in Virginia that runs both the SBA Franchise Registry and bank credit reports for franchisors. As the collector of all franchise disclosure documents, FRANdata can slice and dice the information in a variety of ways, including best practices, benchmarking, loan default info and international trends. "Darrell is a banker, an economist," Feldman says about Darrell Johnson, FRANdata's CEO. "I'm a builder." In that role, Feldman will work to push the FRANdata brand out to both established and emerging franchisors who can use the research to grow their systems, learn best practices from good systems' track records and mistakes to avoid from less-than-stellar brands. "The information has always been out there, it's just never been preached," Feldman says. "I'm the preacher."
---
6. Hot property
Golden era movie star Lana Turner was discovered sitting at a soda fountain wearing a tight sweater, and sipping a Coke. The modern-day version of the "it girl" is multi-unit franchisees, and it doesn't matter how they fill out a sweater. Ask franchisors who they're interested in attracting as franchisees and the answer you're most likely to hear is experienced operators. Not that long ago, franchisors didn't want experience outside their own concept. Most were opposed to their franchisees dabbling in other concepts, because they wanted to be the No. 1 priority, with no other suitors on the horizon. Now, thanks to the economy, smart and well-financed franchisees are spreading their risk over multiple concepts. According to our sister publication, the Restaurant Finance Monitor, out of the top 10 franchisees on the Monitor 200's list of the largest restaurant franchisees, eight have multiple concepts. This group's popularity is also the reason Franchise Times rebranded and retargeted its SuperBook of Franchise Opportunities to Book of Brands: Opportunities for experienced operators. Everyone wants to buy them a drink.  
---
7. Top spot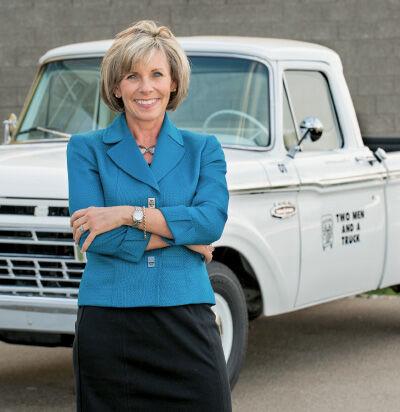 According to the International Franchise Association's new chair, Melanie Bergeron, chairwoman of Two Men and a Truck, 2014 was one of the roughest years in the association's history, and 2015 may be the second. The reason: Pending legislation on a number of fronts. Bergeron expects to leave lobbying to the pros—she describes CEO Steve Caldeira as a pit bull when it comes to staying on top of the issues—but one related issue she will focus on, she says, is working to improve the relationship between franchisors and franchisees. After all, strained relations are what cause regulators to sit up and take notice. Facts and figures are two ways to fight back, so Bergeron's attention will be focused on the educational foundation's industry research and on a new program called Franchising Gives Back, which tracks the time, money and resources franchise companies donate to charity. Franchising isn't looking for praise, she asserts, but rather to "give the (franchising) model the positive image it deserves." "Let's not let legislation define franchising," she says. Now that she's stepped down from the role of CEO of Two Men and a Truck, a company her mother started, Bergeron says as chairwoman of the Michigan-based company, she'll have "lots of free time" to give to transport franchising's image into the future.
---
8. Three's a crowd
It takes a village to raise a child, and a whole lot of online investors to raise funds for a start-up in the 21st century. Franchising has attracted the crowdfunders' collective attention, according to a panel at the Restaurant Finance & Development Conference in Las Vegas late last year. The top franchise crowdfunding sites have names like Dealstruck, ApplePie Capital, TopLine Exchange and LiftForward. Each group has its own version of what is also known as "marketplace funding," and the financing mechanism has come on with a vengeance in the sector. We know it won't put the banks out of business, but it is another tool in a franchisor's toolkit to get those franchisees funded. Next question: Just how crowded will the crowdfunding marketplace become?
---
9. Genius move?
Late last year JAB Holding Co. bought Einstein Noah Restaurant Group for $374 million. You don't have to be an Einstein to understand how this will benefit the bagel chain previously owned by Freelight Capital. For one, JAB is well capitalized, and two, it also owns Caribou Coffee and Peet's Coffee & Tea—Caribou and Peet have great coffee, Einstein has great food. And then there's that perk of buying power in the tea and coffee world. JAB also owns unrelated brands: Jimmy Choo, upscale shoes; Belstaff, a luxury clothing company for men and women; and beauty company Coty. Things look good for the franchising model, and if all else fails, Einstein Noah execs should be better dressed than before—if they get  a clothing allowance from their parent.
---
10. Next Gen
Who doesn't want to attract the next generation? We hate to say it, but baby boomers are so yesterday. While most of us are trying to figure out how to get the younger generations as customers or clients, the International Franchise Association is actually doing something about it. It's contracted with Jennifer Kushell of YSN (Your Success Now) to do a project similar to the one she did with Subway. The project falls under the IFA Shaping the Future of Franchising Capital Campaign, and involves holding the first Young Entrepreneurs in Franchising Contest, where young people submit business plans to be judged. Thanks to social media, Kushell has been able to get the word out to young entrepreneurs around the world. The 50 contest winners will be flown in from around the world to the IFA convention in Las Vegas in February for their own Connect conference where they'll meet franchise notables and learn about franchising. If each winner brings a friend, you can see how the interest in franchising can compound. 
---
11. Globetrotting
Edwards Global Services is one of the preeminent international consultancies in the U.S.—which has an in-country presence of  49 associates in 36 foreign countries, all following William Edwards' business system. In 2015 some changes should benefit its impressive stable of clients, as well as free up Edwards to do what he does best—find and service clients. Michelle McClurg, who has 40 years of corporate management experience, has been promoted to COO; and longtime consultants Jeff Kolton and Lesley Hawks have joined the U.S. staff, as well as Shanna Aldridge. Edwards also has been a mainstay on the IFA's international committee. The cry in EGS staff meetings is now: "Delegate," a concept Edwards admits is not his strong suit—but will become one thanks to his team's forceful nature. As international expansion continues to be hot, having an outsourced franchise development team is one way for medium-sized franchisors to test the waters before deciding to jump in all the way. But they have to be ready, Edwards asserts. After all, as we've said many times: International is not for sissies.
---
12. Getting a buzz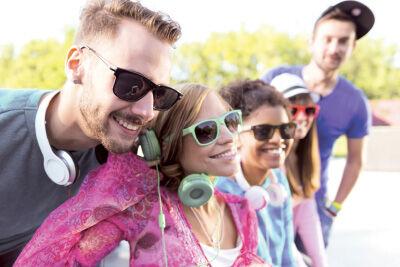 Palm Beach Vapors looks to be the first official franchisor in the marijuana business, even though the Oklahoma-based CEO denied that was his next move when Franchise Times talked to him last spring. (Turns out CEO Chip Paul was filing for a patent on his marijuana vapor system at the time, yet wasn't officially registered under the category, hence his demurral.) He's got a nice head start, with a well-developed vaping system for electronic cigarettes and several units open to sell e-cigs, including in Colorado where recreational use of marijuana is legal. But Sean Green is also planning a run for the national franchise business. He's the Washington state entrepreneur who owns Kouchlock Productions, who told us last July he has a production and retail operation he intends to franchise. "This is about to be the largest industry our country has ever seen to emerge over the next several years," Green says. And although recreational use is legal in only two states so far, Colorado and Washington, more are sure to fall in line, if only for the hard-to-resist tax revenue.
---
13. Maximum debate
Here are the stats: The minimum wage went up in nine states as of the first of the year, 38 states introduced bills trying to raise it during 2014, and 23 states and D.C. have minimum wages higher than the federal mandate. Currently, Washington state is the highest at $9.47. That's scary enough for small businesses, but it gets worse. Franchisees are being treated as the big businesses their parent companies are, rather than the small businesses the majority of franchisees represent. Small businesses are allowed to phase in wage increases over four years, big businesses aren't. The International Franchise Association has a dog in the fight, starting with a lawsuit in Seattle, where the city wants to raise the minimum wage to $15. IFA's Matt Haller told Franchise Times in August he believes it's a "sophisticated, coordinated attack" backed by the Service Employees International Union in order to break the franchise model so unions can get a toehold. It's a complicated matter and one that deserves more than a minimum amount of scrutiny. 
---
14. Switching sides
Aziz Hashim, the Atlanta-based franchisee, is playing in new waters, selling his restaurants and starting a private equity fund to invest in franchisors. As detailed in our August cover story, Hashim thinks he knows the formula to attract multi-unit operators like himself, and he wants to allow fellow operators to get in that game. This will be the first year to test his theory: Can he out-maneuver the private equity pros to get his share of the deals? Or will his power wane as his store counts dwindle? What's certain is this is a "power to the franchisee" story worth watching.
---
15. Second wave
The second wave of fast-casual restaurants is rising, crowding out the originals such as Panera Bread, according to Jim Greco. He could be considered biased, since he just joined Newk's Eatery as COO and counts Newk's as one of those "second-wavers" gaining market share at the expense of the stalwarts. But he's a credible source, having helmed Bruegger's and Sbarro, and this time around betting on the up-and-coming Newk's. He points to other examples, as well, such as Zoe's and Chipotle and Garbanzo's Mediterranean Grill. "The compelling nature of fast casual is going to be the driving force behind the restaurant industry, and I suspect we'll continue to see concepts introduced that fill a unique flavor niche or lean on the transparency diners want in their food today," he says. "Many of them will use franchising as a key to growth. I also think we'll see acquisitions among the first wave." Need more proof? Buffalo Wild Wings invested in Rusty Taco in late 2014, the second investment in an emerging fast-casual brand by the chicken wings king.
---
16. Watch the clock
For those who call California the laboratory of bad ideas, in the workplace or otherwise, a new law in San Francisco will qualify as Exhibit A. The city is the first jurisdiction to limit how chain stores can set their employees' schedules, and other states and cities are already considering similar restraints. Any retail chain with 20 or more locations worldwide that employs 20 or more people within the city must provide two weeks' advance notice for any change in a worker's schedule, or pay a fine. Janitorial and security service contractors for the retailers are included. It's part of a Retail Workers Bill of Rights that labor groups think "should be the model for the nation." Retail and restaurant operators—not so much.
---
17. Got vision?
Everybody wants to court the millennials as customers, those born between 1980 and 2000, but Wienerschnitzel is going one better. The Irvine, California-based hotdog chain has created a new Visionary Department and installed a millennial, the 25-year-old son of the founder, to run it. J.R. Galardi, son of the late John Galardi and CEO Cindy Galardi Culpepper, even has a title to match: chief visionary officer. The department is a "forward-looking marketing division" dedicated to building brand loyalty among younger generations. Galardi doesn't want to change Wienerschnitzel's marketing direction, he says, "but to expand it to include customers 30 to 40 years from now." So what do millennials want? So far the brand has teamed up with specialty clothing lines Ethika and Yea.Nice as a sponsor of Tilly's Breaking Point Lounge at the 2014 Vans U.S. Open of Surf. It's also signed as a sponsor and the official hotdog of Joe Gibbs Racing Motocross, a North Carolina-based professional supercross and motocross team. For those readers who don't understand a word of the preceding two sentences, well—that's why the millennials are a difficult-to-reach bunch, and we'll be watching to see if Galardi's on to something.
---
18. So sue me 
Franchisors who feel more beleaguered than ever by lawsuits now know it's not their imagination: One enterprising insurance man has also recognized their need and developed a policy solely to protect them. It's called FranchisePerils, the brainchild of Peter Taffae, and includes coverage for litigation over bad things that happen at a franchisee's shop—protection difficult or impossible to get before. Taffae calls his product "very much needed in an industry that is continually threatened by lawsuits." 
---
19. Raising the bar
Karen Satterlee isn't the first woman to chair the  governing committee of the American Bar Association Forum on Franchising—Deb Coldwell of Haynes & Boone, Shelley Spandorf of Davis Wright Tremaine and Susan Grueneberg of Snell & Wilmer have all had that honor—but she will be the first to do her job from foreign soil. Satterlee will be rotating into the London office of Hilton, where as vice president and senior counsel she will oversee European development and operations this year. It's part of Hilton's "full circle" rotation, where the lead development lawyers in McLean, Virginia; London and Singapore each relocate for a year to accomplish specific goals. One goal of the forum this year, she says, is to transition its app from solely focusing on the annual meeting to an evergreen version that provides members all the forum info at their fingertips. Not being stateside won't be a barrier to her job as chair; in the past international lawyers have served on the committee. It just means a long flight to meetings.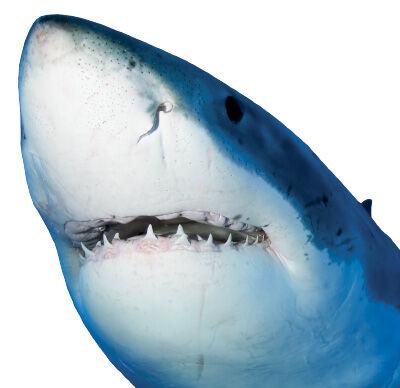 ---
20. In the tank
They're calling it Cincinnati's "Shark Tank," a version of the popular TV show in which aspiring entrepreneurs vie for investors—but this new group is all about funding the next generation of franchises. Called the Franchise Funding Group, it's led by a small cadre of franchise-industry veterans who have built franchises such as Sylvan Learning Centers, Sport Clips and Pizza Hut. Entrepreneurs chosen to participate will receive up to $150,000 in financial support, training and marketing, no upfront fees required. The Franchise Funding Group will help map out the "best and most direct way for the businesses to meet their franchising goal," as they put it. To be considered, business owners must participate in a four-round process, from completing an application, providing financial statements and traveling to Cincinnati for a meeting with the company's advisory board. The Franchise Funding Group will own 25 percent of the new franchise system and be entitled to 10 percent of the revenue the new system generates. The business owner will retain 100 percent ownership of the original business concept. "It's a win-win for everybody, because it gives them an opportunity they wouldn't normally be able to have. And we enjoy it. There's nothing more gratifying than to help somebody be successful," says Gary Green, a board member of the new group and CEO and founder of Strategic Franchising Inc. In 2015 the group hopes to back a half-dozen brands, and then seven to 12 a year thereafter. "Within a couple of years we'll probably start our own fund," he said. "There's a good possibility." But don't look for Green to fund the outlandish. "If you have to explain to people what you do, then you'll probably educate a lot of people but you'll not make a lot of money. I like businesses I don't have to explain," he says. "There's always demand for it. People want it, and I just build a better mousetrap."