Roark Capital's Neal Aronson bested a hundred players to buy Massage Envy. Now his team has to grow the brand, along with two dozen other acquisitions.  Why he buys them, how he can hold  them forever, and what's his next move?  We visited Roark's HQ, home of the latest 'epic' acquisition, to find out.  The surprise: This private equity firm is concerned about its soul.
Neal Aronson was young and brash and flush with capital in 2001 after selling the hotel franchise company he built with his uncle, to three brands with 500 hotels in 50 states over five years. "I took everything I made from that and put it on black—think of the casino—and black was Roark," he said. 
He chose an in-your-face company name, after Howard Roark, the protagonist in a classic Ayn Rand novel, arrogant and uncompromising, the ruthless architectural genius who dynamites his brilliant creation rather than let others dumb it down.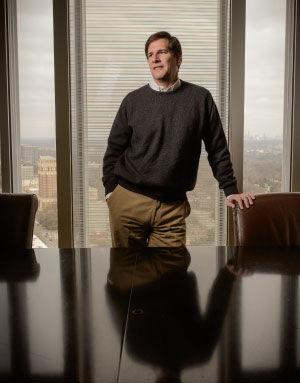 And he scooped up his first acquisition, Carvel ice cream, backed by a handful of wealthy investors and later institutions that kept the money flowing. Roark has $3 billion under management today. He bought 23 franchise brands in all, from Cinnabon to Batteries Plus to Primrose Schools to Wingstop to Arby's. The latest is Massage Envy, the 1,000-unit phenomenon that attracted north of a hundred interested parties. "It was an epic transaction," said Dave Crisalli, Massage Envy's CEO.
But along the way life happened to Neal Aronson, and today he sounds unlike those typical private equity investors both glorified and scorned as capitalists chasing profits above all else. His two mentors died, influential investors at Odyssey Partners who had backed his acquisitions in Roark's early years. "It really shook my tree. To not have that guy to call—it really freaked me out," he said. He got married to Wendy Conrad, and they're raising three children to whom he is devoted to teaching by example. "You can't tell kids to work hard. They have to see it," Aronson said.
Today, he talks quietly but with conviction about his firm's core values, developed by his management team in the crisis years starting in 2008 — he's had them laminated for each of his 41 staff members as a guide when making tough decisions. "Private equity firms are big, faceless, nameless institutions. We're creating something different, that has a soul and a purpose," he said. "We're being decent in an industry that's not so much."
He barely mentions valuation multiples or debt markets or other staples of the private equity crowd, and he thinks Roark's location in Atlanta rather than New York City is one factor allowing it to be different. 
"I think there's a huge amount of arrogance in this industry. There's a huge amount of paper-pushing, of financing. Around here it's waking up each day and asking how to help franchisees be more profitable," he said. "This is not just math. It's a lot of touch and feel. It's a lot of subtleties, at least we think it is."
Sticking to those ideals is a daily struggle, when other firms sell their best companies first in order to wow investors and raise their next giant fund, or investors push him to add more leverage to his deals or to flip his companies quickly. Roark hasn't sold a single company yet, whereas comparable firms do so within three to five years, because he thinks it takes years and years to build a franchise operation brick by brick. 
"It's all hard. It's tempting. You've got to look in your soul all the time," he said. "Every day you're tested with a zillion decisions."
At 47, Neal Aronson is striving to build something that will last.
'Hyper-competitive'  acquisition
The Massage Envy acquisition, which closed in September 2012, came just 33 months after Sentinel Capital Partners bought the brand from an India-based firm, which in turn bought it from its charismatic founder, John Leonesio. Through all those ownership changes and growth spurts over nine years, Dave Crisalli has been there, a remarkable feat for any executive and a key attraction for Roark Capital.
"The kind of growth we're interested in is unit-level growth, because that's what franchising is about. We're kind of disinterested in global growth," said Crisalli, of Massage Envy in Scottsdale, Arizona. "What we're deeply passionate about is getting them open, not just selling franchises."
During the 33 months with Sentinel, Massage Envy opened 205 units. In all, they have 1,100 units awarded and almost 830 opened, each charging a monthly membership fee for a set number of massages—a model that changed the industry when introduced.
"It was a hyper-competitive process," Crisalli said about the bidding last summer, with "north of 100 people taking a look at us." Crisalli's team took meetings with more than 20 potential buyers. "But there can only be one.
"We were just impressed beyond imagining how Roark cares for their companies that they acquire, how they investment-spend, what kind of culture they have, and how that would translate into franchisee success," he said. Roark and Massage Envy "were not only on the same sheet of music, we were on the same line."
Aronson returned the compliment: "He and his team love those franchisees, and they love him. We don't always see that. So the franchisees are very successful, very profitable, and very happy. We're not the only ones who could see that." He won't reveal the purchase price, on this or any other deal, but the competitive process ensures it was almost as hefty as industry chatter pegs it.
The attraction: "A consumer proposition that really makes sense to us and is highly differentiated; incredibly profitable and happy franchisees; and a great management team," Aronson said. "In the case of Massage Envy, Primrose Schools and Batteries Plus, they already had those. In the case of others, we thought we could put those things in place."
Bob Bielinski, managing director at CIT Group in Chicago and a veteran player in franchise corporate finance, calls Roark's Massage Envy purchase "right up their alley. You've got a business that's performing well that's got great franchise economics, and they know how to grow those systems. They're going to be able to grow that faster than everyone else," he said.
Aronson ticked through other purchases, revealing common threads that Roark's acquisition targets share. With PetValu, purchased in 2009, "there was a huge emotional connection to something we think is sustainable. We saw franchisees who were struggling but were passionate. They needed tools to begin to grow again.
 "Our job is to bring the company capital resources, and our style is to empower the teams," he said. "We're giving that CEO the resources and the courage to invest heavily."
With Corner Bakery, purchased in 2011 when it had zero franchised units, the attraction was a "fantastic CEO," Mike Hislop, whom Aronson and others got to know over four years when they were checking out the company. He calls it a direct competitor to Panera Bread, "but the food is better."
"They didn't have any experience in franchising," Aronson said, something Roark has in spades. "We said it's going to take a long, long time. You read about private equity firms cutting millions. We are investing millions of dollars in the infrastructure of these companies.
"There are no quick fixes in franchising."
For Arby's, a turnaround
With Arby's, carved out from the publicly held Wendy's in 2011 with 3,600 units, Roark purchased a company in need of a turnaround, a different animal from Massage Envy. Erik Morris, the Roark managing director who led the complex effort to buy the firm, said only certain firms will go there. "Arby's had struggled for several years in declining same-store sales, so not all private equity firms will take on that task," he said. Roark will, if their three or four main criteria are met. 
"We viewed it as an iconic brand for 40 years, with differentiated characteristics," Morris said, in this case meat freshly sliced in stores and probably the only sandwich chain with a drive-thru. 
Morris has a finance background, honed in investment banking and private equity firms in Baltimore, and he described another key factor in Roark's acquisition strategy: capital structures suitable to what the company needs for long-term revenue and profit growth. 
"We're very careful to put a capital structure in place that will allow the management teams to execute the plan," he said. In Arby's case, a turnaround was called for that demanded plenty of cash. "We didn't put any incremental debt on the business. We needed to invest in people, marketing, systems," he said.
Dennis Monroe, partner in Monroe Moxness Berg law firm in Minneapolis and a frequent adviser on franchise mergers and acquisitions, said matching the right type of capital to the right deal is a Roark strength.  "Neal is as smart as anyone in this industry on the financing and capital markets side," Monroe said. "He knows how to raise money, he knows how to create leverage, he knows how to assemble a team of operators."

Morris believes there's more work to do on Arby's, but said trends have turned positive. "Same-store sales have been positive for eight quarters in a row, and we've made a lot of progress in new product development. And we've added some talented people to the management team. 
"We've got the trends going in the right direction," he said, knocking on the wooden table to indicate a fact of life at a private equity firm: You do well only if the companies you acquire do well.
For that purpose, Roark deploys for every acquisition an executive to help the management teams execute, whether Morris or Ezra Field or Steve Romaniello or Geoff Hill or others. Geoff Hill goes back to 1995 with Aronson, when he and Romaniello joined Aronson's uncle, Mike Levin, to build that first hotel company. 
Hill is an operations man who learned the trade as a general manager for hotels, and is known best for running the companies that Roark puts under its Focus Brands umbrella, including Carvel, Cinnabon, Schlotzsky's, Moe's Southwest Grill and Auntie Anne's. 
He evaluates the management teams of companies Roark is trying to acquire, and then puts together a plan of execution with management. At Massage Envy, he thinks there's still plenty of room to grow, even though the company's first enormous spurt is already history.
"They haven't gone international — they weren't ready," Hill said, noting that CEO Crisalli is focused on growing one step at a time and those steps have included only domestic stores so far. "We're a good partner because we're in 54 countries," Hill said, most notably with Auntie Anne's and Cinnabon that have seen major international growth.
They'll also look "inside the box," as Hill said. Massage Envy has "phenomenal unit-level economics," and yet two new areas are barely developed: retail sales and a young facial services business that Hill believes shows promise.
Hill believes that in franchising, success is all about the profitability of a single store. "If someone buys your franchise and it doesn't make money, your life will be hell," he said. "If the box isn't working, whatever that box is, then you're stuck, and we're not good at stuck."
Buy and hold, and hold, and hold
To Aronson, the standard operating procedure for private equity firms doesn't make sense — not after getting to know the owners for as long as four years, investing heavily as needed to make the company perform, pushing and pulling to gain traction. When it's finally working, why would you get rid of it, he asked. "How about holding it for a long time?"
By a long time, he means since 2001, when he bought Carvel. Those early days, though, were luxurious in that he raised the money from private individuals one acquisition at a time, then raised the next chunk of money and the next. "I said let's find one, then let's find one more," he said. "I didn't want the constraints of institutional investors."
That changed after his two mentors/investors, Jack Nash and Leon Levy, passed away and he realized the obvious truth that he hadn't considered before: People die, and he started to crave stability he thought institutions would afford. He raised his first fund from institutions in 2005, for $413 million. "I didn't know these funds," he said. "It was a bunch of colleges I couldn't get into." That was followed by a $1 billion fund in 2008 and a $1.5 billion fund last fall, with Massage Envy the first acquisition for the latest infusion. "That gives us resources for a while to keep doing what we're doing," Aronson said.
Resources, yes, but also demands from an ever-growing list of investors, each with its own parameters about return and an ever-expanding portfolio of companies that could stumble or thrive. Schlotzsky's, for example, has been a challenge, and so has FastSigns, until a new CEO, Catherine Monson, arrived and began turning things around. 
Aronson predicted that 14 of Roark's 16 "platform" companies, as he calls them (putting the Focus Brands firms together) will post record profits this year—then he revised that number down, to 13. He claimed his investors are with him for 12 to 15 years, but even that length of time will soon pass and Roark will be required to enter a new era.
"I didn't have this grand plan," Aronson said, about building Roark. "Our objective was to find one good company. Then we said, let's find one more." He said investors ask him the same questions as a reporter: Why do you hold companies so long? Why do you invest so much money in your companies?
He explains his philosophy and sticks to it even if they decline to participate. "I've said, then we're not a good fit. It's OK. Ten years ago I would have said, we're right and the others are wrong. Now I say, this is who we are. We don't change our core values."
He recalled a conversation with a potential investor in 2007, prior to the financial crash, who urged him to use more debt in his deals, a typical tactic in the days when leveraged buy-outs were popular. "Investors say your returns would be better if you used more leverage, but I say that cuts both ways." 
That particular investor, Aronson said, who declined his deals, called him after the crash and noted he was right about the downside of debt. Besides, "if you make your returns in one-, two- or three-year increments, then leverage has massive impact." That's not the case over 10 or 12 or 15 years, when revenue and profits growth dwarfs the short-term fix.
More to the point for Aronson, "you missed how much heartache it took to get the company right," a point of view developed because he is at heart an operator, not a finance wizard. "The big influence was working side by side with Mike Levin at U.S. Franchise Systems, being in the business.  We built a business from scratch. 
Our first meeting was in the basement. 
"I had to work with a big spectrum of people, a big spectrum in education, a big spectrum in sophistication. I didn't just talk to the M&A guys at Bank of America," Aronson said. "Building a company gives you a completely different viewpoint, and we've done this twice now. U.S. Franchise, we built from scratch. Roark Capital, we built from scratch."
At Roark itself, and at the helm of its portfolio companies, "there are a number of people that have run businesses. They're not just financial weenies. We have respect for CEOs."
Aronson considers a question, whether he regrets naming his firm after Howard Roark, after all a character created by an author who often enamors readers in their college days, but who ultimately causes everything he built to come crashing down.
No, he doesn't regret the provocative name, and he's re-read "The Fountainhead" a dozen times since college. He still fiercely admires central characteristics of Howard Roark. "It was about conviction. It was about not following fads, about sticking with his craft. That's what I took out of it," Aronson said. "Do I want to be Howard Roark? No, he took it too far. But it isn't an accident this isn't like other private equity firms." 
He'll strive to stick by his choices, resisting temptation to waver as best he can despite the pressure. "We'll never be the biggest guy on the block," Aronson said. "The end game is to see how far we can take it, without ever getting even remotely close to sacrificing the core values. Let's see where it can take us."
---
First person with Massage Envy's CEO
"We think focus is the great equalizer, so if you're focused on the right things, regardless of ownership, profits follow, " said Dave Crisalli, CEO of Massage Envy, replying to a request to elaborate: 
"In a turbulent world that we always will live in, focus allows people to put their energies around the vital few things that make them successful. When you get them to narrow their focus, you deepen a result that is extremely long-lasting.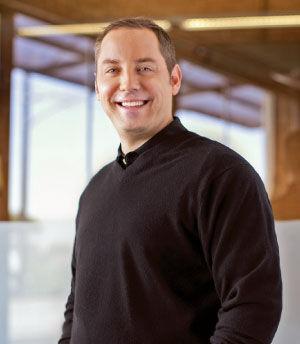 Instead of 10 miles wide and an eighth of an inch deep, it's 100 feet wide and miles and miles and miles deep. That's what Massage Envy is. We do a very few things, and we focus on doing them exceedingly well. 
How do we stay focused? It's probably the quintessential question that any leader needs to answer. Focus is about saying no, not saying yes, by design. If you say yes all the time, to even really good ideas, and you don't really execute them, you're not going to get the result. And if you don't get the result, franchisees don't really  buy in.
I'm a simplicity guy, but simple is complex. To make things super simple is the height of complexity. And franchising must be distilled down to sizable chunks that franchisees can execute on.
I'm an ops guy, a people and systems guy. I spend a lot of time with the team coaching and listening, what's working and what's not, and from that, where should we smartly invest. 
Far less is way more. If you just do a few things but you do them exceedingly well, you can do them a hundred times better than a competitor if you simply focus."