Outdoor Living Brands CEO Chris Grandpre has been playing a long game since founding his home improvement parent company in 2008. Ten years on, after growing OLB to five home exterior-focused brands assembled primarily through acquisitions, he and President and COO Scott Zide's master plan is coming into focus.
Should a homeowner hire Archadeck to build a new patio, Mosquito Squad to keep the bugs away or Outdoor Lighting Perspectives to show it off at night, the family of closely related brands can share contacts in hopes of exposing customers to the entire portfolio—a smart marketing play that means each new brand under the umbrella increases prospects for the others.
A former M&A expert now assembling his own deals, Grandpre is preternaturally strategic—plotting each move to build off each other. After pulling together the first three brands together at its home office in Richmond, Virginia, the company added pressure-washing brand Renew Crew in 2012, Conserva Irrigation four years later and established a large-scale field operations and training center in Charlotte, North Carolina, last year.
With sales growing faster than crabgrass, and designs to lure additional brands into their web, the generally placid Grandpre and Zide show their animated sides when asked how far they see this backyard empire extending in the coming years.
"One of the things that I didn't really expect leaving the banking world and going into franchising is how personally satisfying franchising is," Grandpre said. "Franchising is a lot like that, because we have franchisees that will sell their business each and every year, and we've played a small supporting role behind the scenes helping them take control of their career, build an income stream that they're in control of and build net worth for themselves and their family—and I get the same satisfaction out of that that I got as a banker."
Asking what's the next big acquisition, throwing out ancillary possibilities from pool care to siding and windows, both executives said their team is considering everything from landscaping, fencing and lawn care as future additions that would serve the mission of creating an outdoor lifestyle enhancement parent company that provides individual franchisees with additional choices to suit their interests, customer base and regional climate.
"Whether we start new concepts—Renew Crew and Conserva have been more greenfield-developed—or whether we acquire concepts, it depends on the nature of what we find," Grandpre added. "Can we find things that we can afford either with our current shareholder base or do we partner up some day with a private equity firm that gives us a deeper ability to execute larger acquisitions?"
Institutional finance's deep roots are firmly established in Grandpre's soul, who clearly loves the ability to build a strategy at a higher level than the company's early days of rescuing Archadeck, which was in a financial crisis when he stepped in to lead its turnaround at the beginning of 2006. These days, he's on the receiving end of private equity firms intrigued by the year-over-year growth numbers throughout the decade. They declined to share exact numbers, but presented a bar graph that showed steadily climbing revenue from the five franchises and both its corporate training center and supply channel arms.  
Aside from Grandpre and Zide, Outdoor Living Brands' individual brand leaders and a singular family-office-style shareholder provide capital for its acquisitions, with hopes of all sharing in the rewards as the parent company begins to resemble the Dwyer Group, a larger, service-based franchise group that's generally focused on the inside of residential properties.
"At some point we'll need to create a liquidity event for their investment and the leadership team," he said, careful to note that no such plans are yet in the cards. "We're pretty young guys and girls, and we want to stay with the business and continue to grow these companies—there's still a lot of growth left for us in the U.S. and we'll continue to add brands."
As it currently stands, between all five flags, Outdoor Living Brands has more than 430 U.S. franchise locations operating in 43 states and in six international markets.
The company says it has performed hundreds of thousands of jobs "aggregating to well over $750 million in sales" since its formation in 2008.
Mosquito Squad is the company's largest brand on the Franchise Times Top 200+ with nearly $52 million in annual sales and 237 units at year-end 2017. Archadeck is close behind with more than $47 million in revenue from a stable of 56 units. Outdoor Lighting Perspectives comes in near the tail end of the ranking at No. 470, with approximately $25 million in sales from 58 locations.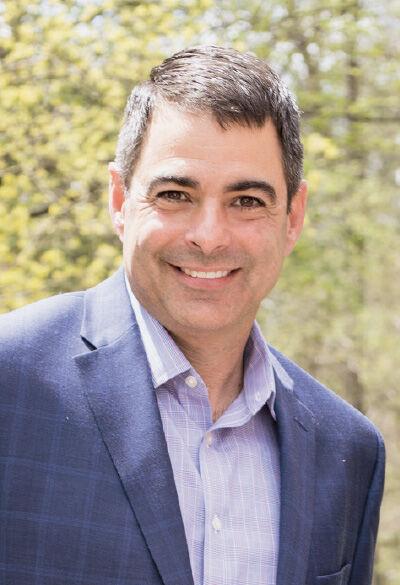 Looking abroad, the company has retained Edwards Global Services in an effort to increase its international presence, especially with Mosquito Squad, which the company feels has enormous potential in Southeast Asia, Latin America, the Caribbean and East Africa.
I flew down to the company's headquarters in Richmond, Virginia, just as spring's first flowers poked out of the ground in the mid-Atlantic states. Driving into the historic city from the airport, radio advertisements for Mosquito Squad and Archadeck reminded homeowners that it was time to get cracking as patio and backyard season was just getting started.
In a suburban-style headquarters near the western end of Richmond's famed Monument Avenue, I met with each of Outdoor Living Brands' five brand leaders and bumped up against the fence of what they would and wouldn't disclose about their future growth plans.
At a high level, Grandpre and Zide noted that shows on HGTV and DIY networks act as a pusher for their brands, hooking homeowners on a never-ending quest to boost curb appeal, resale value and everyday leisure opportunities. Zide said developing their own show was beyond their current means, but said OLB will continually increase its advertising fund to ensure the portfolio of brands are well represented on popular home improvement channels.
"Obviously all the brands are at different life stages, so we have a lot of what we call white space left," Zide said, noting that millennials finally moving into home ownership is another mega-trend boding well for the company's future. He clicked to a presentation slide showing a map of the United States—with OLB's units strongly clustered on the eastern half of the country—and added that he sees significant whitespace out west, especially with Renew Crew and Conserva Irrigation that are at earlier stages than its other sub-brands.
Between its corporate office and new training facility in North Carolina, the company's headquarters is approaching 100 employees, not including the company-owned franchise units in the booming Charlotte metro area that is, by far, its most profitable metro market—to the tune of $10 million in annual revenue.
The words "low-investment franchise" were frequent touchstones for both executives; however, like any industry reliant on workers willing to use their hands, they said this ongoing, across-the-board labor shortage is a structural hurdle that has resulted in some creative thinking.
Grandpre said labor troubles are a "navigable challenge," as he detailed a recent program that brought hands-on workers from northern, more seasonally driven markets down to warmer, southern states where brands are working closer to a full 12 months out of the year.
"We're helping by providing some guidance to franchisees about what we recommend," he added. "It's constant networking, it's referrals from your existing crews, it's networking with other trade professionals in town, it's working with vocational schools that may be in your area or colleges that have construction-type programs."
With healthy profits to be made in relatively low-investment concepts, he said growth potential and recurring revenue streams have meant there's no shortage of new franchisees looking to jump on the home-improvement bandwagon.
"We have found that all of our brands allow franchisees to grow size and scale over two, three, four years and get to the point where they can make a six-figure income, which is quick," he said.
As new loyalty and in-house marketing efforts will expose customers to the diversity of its portfolio, Outdoor Living Brands has been careful to cross-promote its other brands to existing franchisees for fear that adding sales in a new channel could soften them in their original brand.
With ongoing research at its headquarters and Charlotte training center, Grandpre stressed that growing with meticulous caution, rather than chasing franchise fees, will continue to position the brand well in the eyes of its customers, franchise partners and, of course, potential future investors.
"We don't see any reason the next 10 years will be any different than the first 10 years," Grandpre said. "I like to joke that I am a recovering investment banker, but I am clearly not fully recovered."