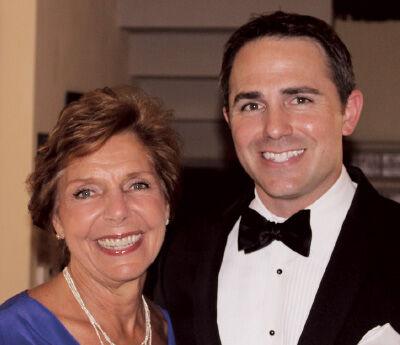 Craig Ceccanti, CEO of Pinot's Palette, inherited his work ethic from his mother, Linda. She juggled a home-based business with raising two sons, without slighting either her customers or her boys. "You can't miss deadlines," was one of her many lessons. Ceccanti remembers lying in bed listening to the printing press for her bulk-mailing business running late into the night. But her greatest contribution is that she's responsible for Pinot's Palette. Ceccanti and his brother were in their mid-20s when their mother insisted they go as a family to a group painting class. Not a popular decision for two guys who'd rather be out at the bar with their friends. "We brought beer," Ceccanti says, and much to their surprise, had a good time. Didn't the business owner object?
---
"This was Louisiana," he says, laughing."They look funny at you if you don't have beer; plus we were sneaky about it." The business model stuck with him and four years later, in 2009, he started Pinot's Palette in Houston, where customers bring the cocktails and they provide the canvases. But perhaps his mother's greatest gift to him was teaching him how to retire: His parents live on a sailboat—when it's not hurricane season—and sail the Caribbean.
"In life you generally put one foot in front of the other, but sometimes you get to tango," Michael Abt's mother, Molly, recently told him. Abt, who is CEO of Huddle House, says that sums up his mother's philosophy: Do what you have to do, gracefully and with passion. His parents were divorced when he was 13 and his mother decided she no longer wanted to deal with New York's snow, so she moved her three boys to Phoenix. It was a gutsy move, he says, because she had just one friend there and no job waiting for her. She  started working at the local school library and worked her way up to director of grad placement at the local college. She still works, now at a hospice organization. Abt says he was a typical boy and doesn't remember being helpful to his mom while growing up, but she viewed it differently. After watching her son play first-base with an outfielder's glove, she bought him a first-baseman's glove—even though money was tight—as a thank-you for all he did. "She's a nurturer," he says. He follows in her footsteps. As a CEO you have an opportunity to impact your people, he says. Almost as much as a mom does.
---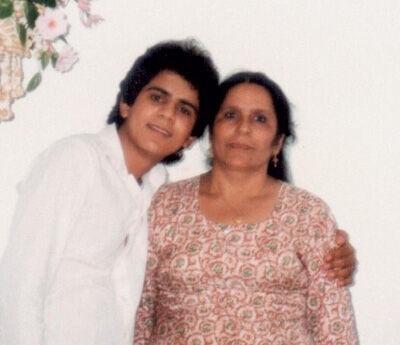 When Tariq Farid's father's opinionated friend chastised the young entrepreneur for not using a focus group to test out his idea for Edible Arrangements, Farid shot back that he did too have a focus group. He brought home a bouquet of cut-up fruit and his mom loved it. Considering it's now a $500-million business, that's not bad input. Farid's mother, Salma, was more than a one-woman focus group; she was his mentor, financier and employee for 11 years—she watched his first flower shop while he attended high school. She loaned him the money she'd made working for him for his first real location. She also taught him about customer service. "She'd say, People don't need flowers," so you need to wow them when they do buy. The lessons were always wrapped in Indian homespun wisdom. "When someone is so amazing in your life, you have to weave them into everything you do," he says. His mother passed away in 2005, but her advice lives on. When he repeats it and people tell him he's corny, he tells them: "Corny made me really successful."