David Burns was ready for a change. After owning a FirstLight B2C senior care franchise for eight years, he decided to make the move to a B2B model. Extensive research led him to Pirtek, the hydraulic and industrial hose replacement service franchise, and he liked what he saw.
For one thing, says Burns, a franchisee based in Huntsville, Alabama, Pirtek appealed to him because it aligned with his experience in sales and marketing of electronic components. Pirtek also did not need as large a staff as his senior care business required. "The amount of time I would spend recruiting would be diminished so I could spend more time selling or actually doing the work," he says.
Burns' assigned discovery day happened to coincide with a visit from Peter Duncan, the Australian founder of Pirtek. "He was gracious enough to give me some time and the passion and energy he has for the business is just contagious," Burns remembers.
A tiered approach
Burns had already scouted the Huntsville market and knew that it would be a good fit for Pirtek's services. "Huntsville is slated to become the largest city in Alabama within the next two or three years so from that standpoint I knew there was opportunity here," he says.
Despite the market opportunity and the strength of the industry—global business in hydraulic hoses is expected to hit $1 billion by 2022—Burns was a little hesitant to establish firm roots before he could test drive the market. Pirtek's tiered franchising model helped make the decision easy, he says.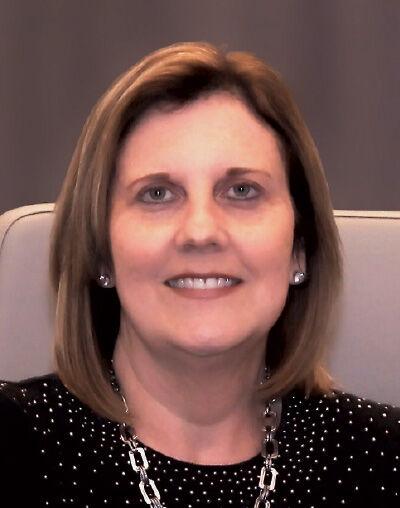 Pirtek's Tier 2 option enables business owners to launch a franchise at a lower initial cost—$162,000 as opposed to around $347,000 for Tier 1. A franchisee can keep the inventory in a small warehouse or storage facility and lease two vehicles. The services are entirely mobile. The Tier 1 model includes a staffed brick-and-mortar location selling product and at least two mobile vehicles to offer services on call. The franchise fee is $50,000 for Tier 1 and $20,000 for Tier 2.
"The lower investment needed for Tier 2 allowed me to get in with less capital and to get up to speed" with the mechanics of the business "in a shorter time frame," Burns says. All Tier 2 franchisees are expected to advance to Tier 1 in three years.
Having a completely mobile business as a Tier 2 franchisee also helps Burns judge demand and accordingly decide on a suitable location for his brick-and-mortar store. "If it weren't for this approach, I honestly wouldn't have known where to place the Tier 1 counter because I wasn't sure when I started where my customer base would be. The Tier 2 model helped me get out there quickly and prove myself," says Burns, who became a franchisee in September 2019. Burns has a business partner and has employed a mobile sales and service technician to service the other vehicle.
A formula for franchisor growth
The tiered model hasn't only helped franchisees like Burns; it has also been a boon for Pirtek and increased the franchisor's footprint in the United States. The franchise, which has more than 400 locations in 23 countries, launched the Tier 2 approach in 2016 when it had 58 U.S. locations. Since then Pirtek opened 23 Tier 2 locations. Four of those 23 have transitioned to Tier 1, and two did so before the three-year mark. As of December 2019, Pirtek had 91 locations in the U.S., 72 of which are Tier 1 and 19 Tier 2.
"We knew that it would provide a path to business ownership for people who may not have had an opportunity otherwise due to financial constraints," says Kim Gubera, Pirtek USA's CEO. Not surprisingly, the model has also helped current franchisees expand. "It provided expansion opportunity for many of our current franchise owners so if they're in one city and maybe want to expand to another part of that city or maybe they want to try another city altogether and did not want to start with a brick-and-mortar from day one, the Tier 2 helps," Gubera says.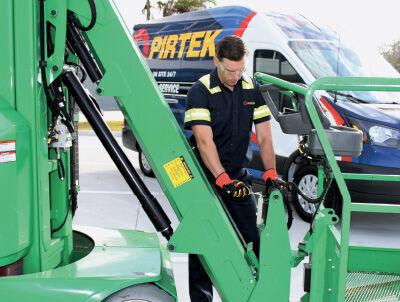 Revenue from Tier 2 often helps fund the move to Tier 1. An added advantage: running with Tier 2's rapid expansion has helped Pirtek better serve its national account customers. "We have probably between 30 and 40 national accounts customers across the U.S., so the faster we can get to them all, the better," Gubera says.
Gubera doesn't believe that the tiered model will make franchisees adopt a more cautious approach, with even those able to afford Tier 1 right away, choosing to start with Tier 2 instead. "We work to ensure that all our franchisees are as successful as possible. And part of that effort is ensuring that the model is a good fit for the candidate. We provide them with all the information they need to help them determine if Tier 1 or Tier 2 is right for them," Gubera says. "In some instances, the territory they may want to be in may demand a Tier 1 from the start date because they can service a national account or high potential work demand."
Gubera adds that Pirtek's growth has also benefited from an investment in infrastructure and support, not the introduction of the Tier 2 alone. Burns says that while he's mechanically inclined, he didn't know about the many use cases of hydraulic hoses until he and the technician went through the two-week training. "By the fifth day, it didn't matter which hose they were putting in front of us, we were able to use the methodology and training to make it work," Burns says.
The takeaway for other franchisors: "You have to remain open to being adaptive to the economic situation of your potential candidates," Gubera says. And creating a layered program recognizes that.