If Scott Steiner gets booed at work, he knows he's doing a good job. After all, you don't earn the nickname Big Bad Booty Daddy for being too nice to slam your opponent's head into the ropes.
"I'm a bad guy on TV and a nice guy in real life," the pro wrestler-turned franchisee says.
Steiner, who also goes by Big Poppa Pump, is the former World Champion Wrestling Heavyweight Champion of the World, among other distinctions in professional wrestling circles. He may be a champion, but he still has a lot of wrestling left in him—and some business endeavors, as well.  He and his wife, Christa Rechsteiner (Steiner's last name before he shortened it for the ring), were introduced to Shoney's franchise opportunity by one of Steiner's best friends, the CEO of Shoney's, David Davoudpour.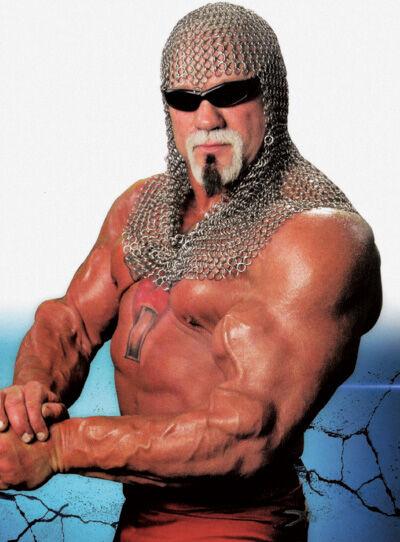 One of the reasons Steiner was attracted to the concept was that while on the pro-wrestling circuit, it was hard to find decent food at 11 p.m. The other reason is he knows the right people. "If I can't succeed with my buddy helping me, I have no right to be in business," Steiner says.
The couple tore down an older Shoney's in the Atlanta suburb of Acworth, Georgia, in order to build the chain's latest model. In true professional-wrestler style, Steiner had a video made of him driving the bulldozer into the building with his brother, and former tag-team partner, in the bucket.
Tag, you're it
Steiner was a wrestling star at the University of Michigan, where he was coached by a wrestler training for the Olympics in Greco Roman wrestling. Collegiate wrestling doesn't have the showbiz qualities of the professional sport, but Steiner says he did incorporate a number of his collegiate moves into his act.
In college, you rarely wrestle in front of large crowds, "unless it's against Iowa" or other fierce rivals, he says. But a professional bout in North Korea put even Iowa to shame: 193,000 people attended the event. This was 1995, and the country was still under Communist rule. "As soon as we got off the plane, they took our passports," he says. Not only were their rooms bugged, but government spies followed them when they left the hotel. That was as realistic as wrestling got.
Upon graduating with a degree in phys ed, Steiner followed his older brother, Rick, into the ring. The two started out as the clean-cut duo, sporting their University of Michigan jackets. When he became a solo act in 1990, Steiner decided it would be more fun to be the bad guy. "It was easier to get people to not like me than to make them like me," he says. Although in private life he's somewhat shy, his public persona is a trash-talking, cocky misogynist.
Treating women as inferiors worked well in the ring, but not if you wanted to put a ring on some girl's finger. When he met his future wife at the gym 16 years ago, he had a lot of explaining to do. "I thought she was beautiful that day; actually, I think she's more beautiful today," he says. Unfortunately, she had seen him on TV and told her roommate, "If that guy calls, don't pick up the phone."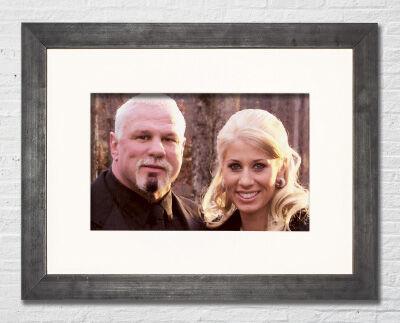 Steiner was able to convince her that his bad-boy act was his job. But it was an ongoing endeavor. When the requirements of the job got dicey, such as a photo shoot with four scantily clad models, he invited her to the shoot. Posing under the hot lights with all the camera crew and technicians hovering around proved to be much less provocative than the resulting pictures.
Throughout the years, Steiner has incorporated some original moves into his routines, and he's credited with inventing the Frankensteiner, a move that involves a somersault before smashing your opponent flat on his back. His signature two-tone beard is often topped with a wire mesh head scarf.
To maintain his impressive physique, Steiner works out two hours a day lifting and doing cardio. "I will always work out," he claims. He still attends wrestling events, but finds himself getting frustrated with the politics of the sport, not to mention the back-stabbing.
While his Shoney's in Acworth just opened in mid-April, he's not averse to opening more of the full-service, family restaurants. "The plan is to have more," he says, adding he's looking at locations near Atlanta's new stadium and a sports park. This newer version of the restaurant has freshly made food, a buffet and a full bar.
While the story of the restaurant is still being written, it's off to a good start. But was the impressive turnout at the grand opening due to customers missing Shoney's during construction or the fact that three pro-wrestlers were signing autographs—and there was free fudge cake all around?