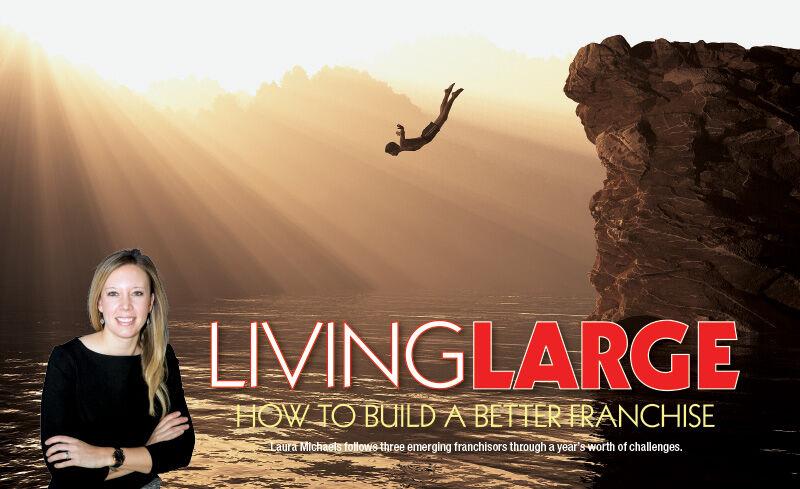 "Measure everything" is becoming the data mantra for most franchise brands, with analyze and act the smart next steps for those that understand all of this information isn't meaningful unless it's used to improve the business.
Sure, it sounds impressive to tout an increase in average unit volume, but it's when the data is analyzed that a company is able to determine how and why that increase occurred—and then how it can use those insights to ultimately impact profitability. Greater accountability, too, is a result of robust data collection and analytics, for both the franchisor and franchisee. Using the numbers to identify red flags in performance can help field reps coach franchisees on correct execution of a marketing effort, for example, while franchisees can rely on food cost and sales data to point out a misstep with a menu change or limited offer.
Executing on franchisee performance is a systematic process. With differences in operational and financial analytics, it's important to understand how each impacts your business so the data can be used to define goals and help franchisees reach them.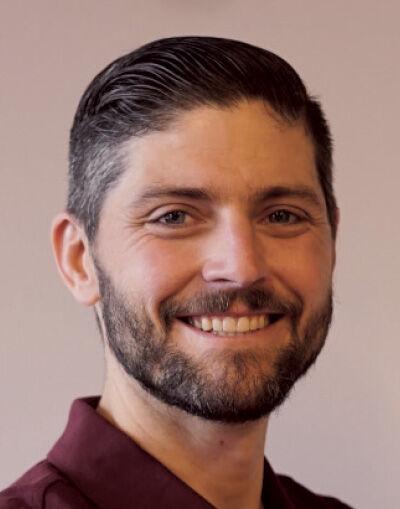 Coach with data
In the fitness segment, "we don't have to worry about food costs, but you have to be dialed into the numbers," says Dan Henry, VP of franchise sales and operations at Tough Mudder Bootcamp. One of the biggest data points TMB tracks is leads, not only how many of them but also how they evolve through their lifecycle within the brand.
"Making sure we have a perfect understanding of how those are coming in, what's the contact rate and what's the conversion rate to get them in the door for that first visit," explains Henry. And once they're in the door for a workout, the tracking focus changes to follow the type of membership that's purchased and how many times they're coming in for a class—provided, of course, that a membership is sold at all. For Tough Mudder Bootcamp, that's where coaching can come in.
During a secret shop at a studio, "what we found out was the staff was amazing, the location was pristine, the workout was amazing," and at the end of the trial class, "they all said goodbye to him," says Henry, pausing for effect. "But no one presented him with the packages" and he walked out the door. By tracking membership conversion, TMB can identify issues and take action when it sees a discrepancy. "The numbers don't lie," says Henry.
Not long ago those numbers also pointed to a deficiency with TMB's point-of-sale system, which didn't provide franchisees with robust enough reporting capabilities. The brand recently made the switch to a system from Glofox designed specifically for fitness studios, and with that change comes new lead management capabilities.
"We create a drip campaign that moves as the client moves through the different experiences," says Henry of messaging that changes from promoting a free class trial to membership signup. "The information that's being dripped upon them becomes pertinent to where they are in the process," and every touchpoint is tracked, of course.
"I'm always saying to our franchisees, if you're going to do something, have a plan in place to measure it," he adds.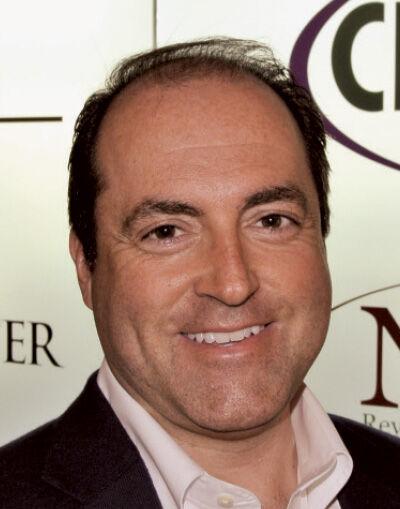 Job tracking focus
Before getting into Delta Restoration Services' approach to data and analytics, let's start with some ownership news: HRI Holdings, which bought Delta last year and itself has been owned by Baird Capital since 2011, was acquired by Belfor USA in July. Belfor, which has offices in 22 countries, operates more than 120 company-owned locations in the U.S. as Belfor Property Restoration. "They really liked the way HRI managed our brands," says Dan Tarantin, HRI's president and CEO, adding, "no changes are planned" for franchisees of HRI's brands, which in addition to Delta include Chem-Dry Carpet and Upholstery Cleaning and N-Hance Wood Refinishing. Down the road, he says, they'll look to identify synergies with Belfor's other brands in the restoration and home services segments.
Back to data, Tarantin notes Delta's approach is influenced by the nature of the business and that insurance companies are often the ones ultimately paying for services.
"Who's the customer, who's paying, that drives the data reporting," he says.
"We have two customers, the person calling us for the service and the insurance company," continues Tarantin. "They want to make sure we're handling their customer with care."
That relationship with insurance companies is one of the reasons driving Delta's job tracking function within the Delta Management System. Franchisees track their progress with each flood damage, mold remediation and fire restoration job, including taking photos. "Insurance companies want to see the job, what's associated with it, the cost, everything," says Tarantin. "Then for us, we're tracking the cost and profitability with each job."
Within the management system, Delta has access to its franchisees' data, including their financials via Quickbooks, "in every way," which Tarantin says means they can coach operators "every step of the way." He also points out that while the franchisor has that access, franchisees are responsible for submitting reports and, while some aren't as enthusiastic about sharing the numbers, "for the most part people want the help, the guidance, the coaching."
An area where that guidance is especially beneficial is in understanding DSOs, or days still outstanding, and the impact on operations. "It's the average length of time it takes to get paid for each job," Tarantin explains. "You'll have spikes of expenses but you may not get paid for 30, 60, 90 days, so managing that DSO is extremely important."
Profitability margin goals are set for each franchisee, with monthly reviews to address issues such as accurate job estimates and labor costs.
'Translate into why'
"Data seems kinda boring," says Wag N' Wash President Rob Flanagan, but, as he reminds the pet care brand's franchisees, "it's the bedrock, the foundation of any business."
"If you're not measuring it, it's not gonna grow, essentially," says Flanagan, which is why Wag N' Wash tracks a variety of key performance indicators ranging from the number of customers being added to the loyalty program to month-over-month and year-over-year sales, plus setting P&L benchmarks.
"It's really about trying to see in the numbers if there are any red flags and then reacting right away versus waiting until it's too late," he says. The brand emphasizes regular P&L reporting by its franchisees, but of course, Flanagan says, some owners are better at it than others. The company aims to "translate into why" it wants that information.
"So we can understand what you're doing well and maximize this area, and then tackle problem areas," he says, giving the example of how reviewing labor costs can result in better employee scheduling. "Being able to show, 'your labor is up here, here's where the rest of the system is, and if we can get it here, here's how much more will flow to your bottom line."
Analysis of its loyalty program is another way Wag N' Wash gleans useful data. After isolating the top 10 percent of customers, the brand can create tailored marketing campaigns. "Maybe they do grooming but don't buy food, so we can send incentives," says Flanagan. The brand also keeps data on its customers' pets so it can send owners birthday offers—"They treat it like a human's birthday," he notes—and other communications.
A different sort of data comes into play through the personality index Wag N' Wash uses when assessing franchisee candidates. While the results won't mean an automatic yes or no, notes Flanagan, they do prompt certain conversations throughout the process. "Are they mavericks, do they like to go their own way? That's important to us and can initiate a conversation about following the system," he says. "And it helps modulate how we communicate with them as franchisees."
Editor Laura Michaels follows three emerging brands through a year's worth of challenges in Living Large. Reach her at lmichaels@franchisetimes.com.
---
What the experts say
Benchmark core metrics. How does your average check size compare to your brand's? How does the number of transactions? How does it compare to other similar local restaurants? These are questions Eli Portnoy, CEO of Sense360, said are important for franchisees and franchisors to ask. "Benchmarking and competitive data is available and can help you quickly hone in on where you are strong and where you should spend time fixing," he said.
There are a ton of new metrics available from behavioral data companies that help you better understand your consumer, continued Portnoy. What is their frequency? Who else do they visit? How many new guests are you attracting? What is your retention rate?  "Understanding these metrics will help root a lot of the basic decisions you make on a day to day basis in data as you'll quickly see what is working and is what is not," he said.
Remember the small data. Every business is in sales, said Paul Segreto, CEO of Franchise Foundry, and franchises need to measure and manage the true sales and customer service data of their business. "Only in doing so will leadership understand exactly what a customer is worth to the brand and conversely, what a lost customer means to the brand," he said. "Many focus on big data, but it's small data that makes up big data and it not only shouldn't be ignored, it should be the center of attention and certainly not taken for granted."
Use data to boost retention. "What's the most glaring difference between franchises that grow and those that stagnate or fail?" questioned John Schroeder, a principal at marketing consulting firm Nova Foresight. Winning customers is key, he said, but you also must keep them. "Blue Apron, once the darling of Wall Street, retains only 10 percent of their customers yearly, and has lost two-thirds of their stock price since the IPO," Schroeder said. "The good news is that you have all the data you need to create world-class retention—you only need to take the time to study it." Franchises need to measure and take action on customer feedback and actually measure their retention rates so they can benchmark results over time.
Join the conversation in the Franchise Times Insights group on LinkedIn. Upcoming topics include: mobile marketing.