Success in Brazil requires boots-on-the-ground knowledge of the regulatory and business environments. Tariffs, complex customs and legal systems are a few of the challenges.
Language: Portuguese (Don't speak to them in Spanish, and print materials in both English and Portuguese)
Religion: 65% Roman Catholic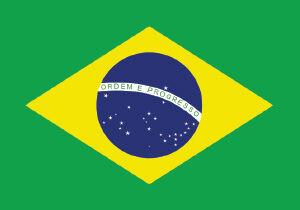 Capital: Brasilia
Economic capital: Sao Paulo
Population: 192 million (low fertility rate has led to an increasingly aging population, although the median age is 30.7 years)
Urban population: 87%
Government: Federal republic
Legal system: Civil law
Internet users: 50% of population
Cautions: Big rift between wealthy and poor; which translates into higher level of crime
Vanity index: 7th highest after Philippines and before Saudi Arabia
GDP: $2.4 trillion
GDP rank: 8
Franchise association: Associacao Brasileira de Franchising (ABF)
AmCham: American Chamber of Commerce is in Rio de Janeiro
Currency: Real (conversion rate at press time: 1 BRL equals 0.452554 USD
Ease of doing business ranking by World Bank: 116th in world, compared to Chile (34) and regional average (100)
Days to start a business: Up to 120 days to start one and around 4 years to close it, mainly due to high levels of bureaucracy, says Forbes magazine. (Time frame is 6 days in the U.S.)
Business style: Develop strong relationships before  trying to negotiate a deal, but note Brazilians consider family a private topic 
Gift giving: Not necessary, but avoid giving knives, which symbolize cutting off the relationship, or handkerchiefs which are reminiscent of mourning (from the book Kiss, Bow, or Shake Hands.)
Examples of local franchises: Giraffas, a quick-service restaurant chain of 400 units; Fogo de Chao, an authentic Brazilian steakhouse; O Boticário, a retailer of bath, body and beauty products, with 3,252 franchised stores.
---
Where to go
Brazilians consider themselves "Americans," so don't offend by reserving the term just for U.S. Americans.  Cities to start checking out include its largest city, Sao Paulo; Curitiba; and Campinas—and don't forget the beautiful, Rio de Janeiro.
---
Footing the bill
The world's eye will be on Brazil as 12 cities there  get ready to host soccer's World Cup in 2014; and the 2016 summer Olympics. The government is planning to spend US$470 billion in energy generation, transportation systems and stadiums, according to the U.S. Commercial Service.  These infrastructure upgrades should benefit the region long after the games  move on.