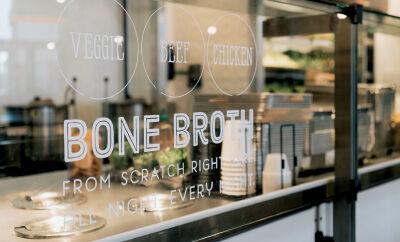 When Danny Grammenopoulos discovered CoreLife Eatery, he recalls saying to himself, "If they're really doing what they say they're doing, I want to meet them."
"Them" was founders Larry Wilson and Todd Mansfield, who developed the CoreLife concept around a menu of greens, grains and broth-based dishes—exactly the type of restaurant Grammenopoulos was searching for as he sought to make the transition from development executive to multi-unit franchisee.
After nearly 30 years in franchise development, helping grow brands such as Yogen Fruz, Pizza Hut, Paramount Theme Parks and HomeLife Realty in Canada, Grammenopoulos saw a market for a restaurant offering that he called "a truly healthy alternative."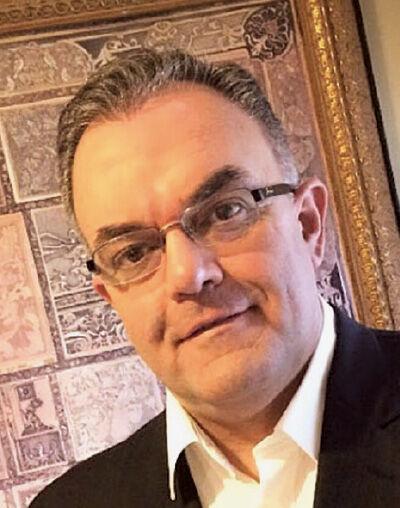 "As I dove into the 'healthy' or 'fresh' concepts that I knew about, I started discovering that they weren't very healthy or very fresh," he said, with many brands "based more on hype, rather than a deep, fundamental change in how food was prepared."
That's when he came across CoreLife, a concept he said met his four requirements: ability to execute a scratch menu consistently; replicable in multiple locations; affordable for consumers; be profitable as an operator while doing those first three.
"CoreLife was the concept to provide a healthy, made-from-scratch food alternative to consumers, and help change the way America eats," said Grammenopoulos, who formed Gramcor Corp. to expand the fast casual brand with as many as 23 restaurants in the Charlotte, Greensboro and Winston-Salem markets of North Carolina.
"This has become a family affair," noted Grammenopoulos, as son George and daughter Marilyn also joined the development team and "will play key roles in operations, people and culture as we expand the concept."
Gramcor's first location is slated to open in December in Greensboro. Syracuse, New York-based CoreLife has 38 locations open across 10 states.
---
Quick Hits
NFL stars Vernon Davis and Mohamed Sanu announced a partnership to bring more Jamba Juice stores to the Washington, D.C. metro area. Davis, of the Washington Redskins, and Sanu, of the Atlanta Falcons, plan to develop six units.
An 11-unit development agreement with Lashford Howard LLC will bring Newk's Eatery to West Texas and the San Antonio metro area. Patrick and Tara Lashford and Kendall Howard are the franchisees.  
Kids coding franchise Code Ninjas signed a 33-unit franchise agreement with entrepreneur Jazmin West and her husband to develop the concept in regions across the country including Southern California, Salt Lake City, Ohio, Atlanta, Huntsville, and Indianapolis.
Russo's Restaurants signed a development deal with restaurateur Zafar "Jeff" Moosa, who acquired the Russo's Coal-Fired Italian Kitchen location in Richardson, Texas, and will expand Russo's Restaurants' Texas footprint across Dallas, Fort Worth and San Antonio. Moosa is also a Taco Bell, Captain D's and Golden Chick 'zee.
ZIPS Dry Cleaners signed a deal with DeVoe & Pinkey Enterprises for the development of 10 stores throughout the Cincinnati metro area over the next eight years.
Teriyaki Madness inked a deal with the entrepreneurial trio Steve Freedman, Max Freedman and Rene Navas, who purchased 10 shops to build out in Miami, Florida, over the next 10 years.
Pet franchise Dogtopia recently inked a 12-unit development deal for the Seattle, Washington, market with international investment banker Yarden Zilber. Dogtopia also signed multi-unit deals in Michigan, Atlanta and Houston.
Firehouse Subs signed two multi-unit development agreements in Southern California. Gaurav Sandhu has signed on for five new restaurants and Dan Pham has an agreement for six new restaurants across the region.
The Wire is the place to find news of multi-unit development agreements, brought to you by Editor-in-Chief Laura Michaels. Want more? Sign up for the semi-monthly e-newsletter at franchisetimes.com/e-newsletter. To share your brand's multi-unit deals, email details to lmichaels@franchisetimes.com.