The Czech Republic had been under the control of the Soviet Union since 1948. In 1992, just after that Iron Curtain finally fell, a Czech professor, Dr. Miroslav Pivoda, and an American colleague were teaching entrepreneurship to a group of Czech business students. "The American told them, 'I bet McDonald's will be present in your country within two years.' The students said that after decades of Communist rule, such a thing was impossible," Dr. Pivoda recalled.    
The first McDonald's opened in Prague just eight months later. When we visited the Czech Republic, Hungary and Austria in September, it was still there, tucked into the first floor of a historic building in Wenceslas Square. We ate lunch at another McDonald's in Prague's Medieval Old Town, and also found a Burger King across from Budapest's Central Market Hall, and a Subway amid the beer gardens and cafes of Vienna. Franchising is booming in Central and Eastern Europe, but experts say there's room and demand for even more concepts.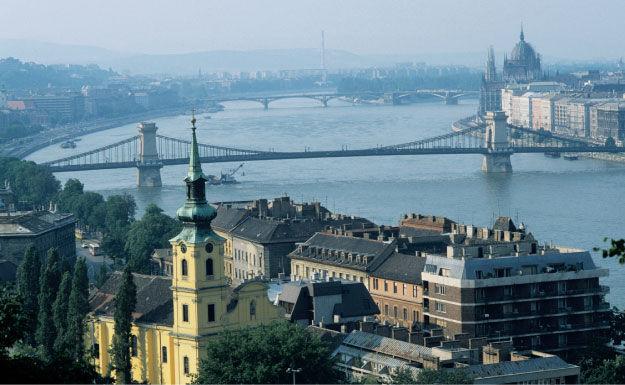 Not surprisingly, Austria, which has been independent since the end of World War II, is the most advanced, with more than 400 active franchise systems, most locally grown or from Germany and other nearby countries. Even though Austria ranks among the world's 20 wealthiest countries, only about 40 U.S. franchisors are doing business there, according to a report by the International Franchise Association. Hungary, which was also under Russian control until the early 1990s, has about 300 franchise networks, reports London-based international law firm Field Fisher Waterhouse, with a local baked goods brand, Fornetti, expanding rapidly across Europe.
When we visited the U.S. Embassy in Prague's Old Town, U.S. Commercial Specialist Jana Ruckerova told us the Czech Republic has about 150 franchised brands, half of which are of local origin. Except for real estate firms and fast-food franchisors like McDonald's, Subway and KFC, "there is still not a significant U.S. presence here," she said.
All three countries have low unemployment rates,  soaring literacy levels and, thanks to the Internet, exposure to American brands. All are members of the European Union and have no specific laws governing franchising. But one reason for the slow U.S. franchise expansion into the area, said Mark Abell, head of franchising for Field Fisher Waterhouse, is the lack of critical mass. The population of each is 10 million or under. "Even though there are no significant barriers to entry beyond language, the three countries rank low in most franchisors' expansion plans," Abell said.
That, according to Ruckerova, is a mistake.  "There is a huge potential for more franchised hotels," she said, "and services like travel agencies that cater to tourists. In the Czech Republic, we are interested in different types of restaurants beyond fast food and services, like home inspection and home maintenance, to support our real estate industry." Other categories of franchise that should do well in Central and Eastern Europe include senior and child care, education and training, high-end retail, automotive services and fitness centers.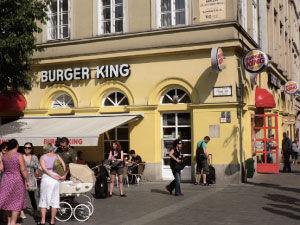 Margaret Jacks, executive vice president of legal and administration for Baltimore-based Sandler Training Centers, said, "There is a great thirst for knowledge and learning in Eastern European countries. We were contacted by a Czech company that wanted to hire us to train their sales force.
They were so impressed, they signed on as an area developer. "
U.S. franchisors may also be wary because of well-publicized expansion failures, such as the top pizza concept that insisted all ingredients be shipped to Prague from the United States, making their products prohibitively expensive.  The more successful Subway sources ingredients locally, with food techs and third-party auditors checking on food quality, said Don Fertman, Subway's chief development officer.
Other advice for expanding into Central and Eastern Europe includes:
•  Study the country first, Ruckerova advises. Incomes are higher in Prague, for example, than in the rest of the Czech Republic, something you should know before planning a large-scale expansion program.
•  Be patient. Europeans are turned off by Americans who visit a country once and expect to sign on master franchisees who will open a certain number of units in a short time, said Jaroslav Tamchyna, president of the Czech Franchise Institute. From your first visit to opening a franchise could take as long as a year, he said.
•  Be flexible about your initial franchisee fees. People in Central and Eastern Europe earn less than Americans and have even more trouble borrowing money. Sandler, for example, bases its initial fee on market potential, Jacks said, but charges franchisees everywhere the same royalty.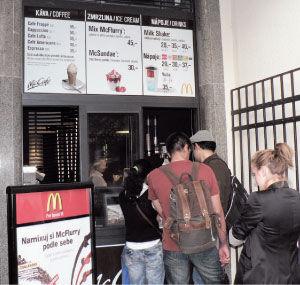 •  Work with attorneys familiar with local franchising customs, said Abell.  "In Germany and Austria, franchisees can be treated as consumers and the results are a nightmare. You have an absolute duty to disclose things, even though you may not know them at the time." Local attorneys can also help you perform due diligence on prospective partners.
•  Offer strong training programs. In previous Soviet-ruled countries, there is no history of entrepreneurialism and new franchisees may have no role models.  RE/MAX's William Soteroff, who introduced U.S. real estate franchising to the area, said cultural differences make it difficult to choose the best master franchisees. "I met a man in Belgium who had been educated at the Sorbonne and was related to that country's monarchy," Soteroff said. "He never sold a single franchise. But after a six-week training period, a Czech with no previous real estate experience grew his region to 100 offices in four years."
•  Finally, franchise associations in Central and Eastern European countries are ready to help with research and introductions to local attorneys, consultants and other advisors. The Czech Republic even hosts a "Franchise" Day every October for U.S. franchisors interested in learning more about that country.
"For the Czech people, American franchising is tops. They want that same level of quality and want to learn how to do business the American way," Tamchyna said.
---
RE/MAX changed the way Eastern Europe bought houses
RE/MAX had been operating in Europe for several years and not doing very well in the early 2000s, according to William Soteroff, who took on the role of the Denver-based franchise's company director in Europe.
Soteroff, who wanted to do something to make a difference in the world after the events of 9-11, opened offices in 31 countries in five years and changed the way residential real estate is sold in Eastern Europe. During an interview at the U.S. Embassy in Prague on September 19, 2011, U.S. Commercial Specialist Jana Ruckerova said, "Before RE/MAX, real estate sales here had a very low reputation. There was no training or regulation of agents." Most deals were done by people who disappeared after the transaction was completed. "RE/MAX changed the level of service here," she said.
"Central and Eastern Europe had been mired in wars for nine centuries and there was a mistrust of home ownership," Soteroff said. "Why own a house with land that somebody could take away or blow up? We had to convince people that investing in a domicile was worthwhile. To do that, a real estate transaction had to be transparent."
Soteroff found master franchisees for each of his target countries and developed continuous training programs for agents in their local languages. To counter the fly-by-night reputation, each RE/MAX office was clearly branded. "I put each agent's name and photo on their  business cards," Soteroff said. "It gave them a sense of pride and let people know that it's hard to cheat somebody if they know where to find you."
Many Central and Eastern European countries also have a reputation for tax avoidance, and residents routinely do not report all their income for tax purposes.  Like most  franchise systems, RE/MAX collects royalties as a percentage of sales and unreported income affects the company's bottom line. "I started giving awards to the agents with the most sales," Soteroff said. "People wanted to win the awards, so they declared all their transactions."
Today, Soteroff is back in Denver, promoted to RE/MAX senior vice president of international development, and real estate franchising is thriving in the Czech Republic. According to a recent report by Ruckerova, RE/MAX, Century 21 and ERA hold about 20 percent of the market and are expanding. Czech buyers are still suspicious of owning land and about 60 percent of all sales are apartments or flats, said Alex Mazgaj, chairman and managing director of Century 21 in the Czech Republic.