#1 Planet Fitness
Big-box gyms
The day Chris Rondeau's pager quit buzzing, he knew Planet Fitness was on to something.
It was the year 2000, and he and brothers Mike and Marc Grondahl had just opened their fourth gym in a small New Hampshire town, in most ways like the three that had come before. They had the same purple and yellow color scheme, the same rock-bottom membership prices to attract first-time gym users instead of workout fanatics, and the same "no gymtimidation" slogan to welcome the masses.
But because the site didn't have enough space, they had stripped out all the extras in their other gyms, like juice bars and daycare and group fitness classes, and had a hundred pieces of cardio equipment or so and that's about it.
"I had a pager, and the other stores were paging me every day," to report the usual day-to-day chaos, Rondeau recalls. "The kid in daycare bit someone. The juice machine was broken." But from the new gym—nothing. "The fourth store was running like a top. You couldn't even tell it had opened."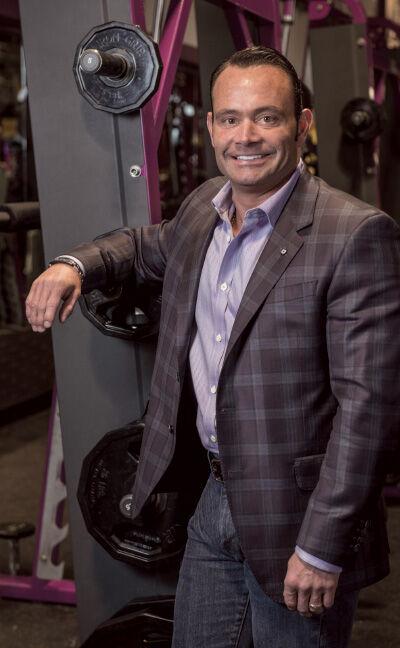 And just like that, Planet Fitness found its business model, the one they would begin franchising three years later, now with 1,040 franchised gyms open in 47 states plus six in Canada, and another 1,000 sold. They also own 58 corporate stores, in eight states and Canada.
"A true light went off," recalls Rondeau, who dropped out of college to help the Grondahls in the early '90s and is now CEO of the firm he took public in August 2015. "Payroll went from 40 people to 10. Our model is fixed costs. Whether we have 6,000 or 10,000 members, our cost doesn't change," except of course for real estate.
EBITDA, which stands for earnings before interest, taxes, deductions and amortization and basically means cash flow, is 36 percent of sales at the gyms, or $500,000 to $600,000 a year.
What's more, the model is simple. "We don't have to teach someone how to do daycare or run foodservice," Rondeau says about franchisees. "We teach them how to market and how to keep it clean." Today, Planet Fitness is attracting boutique private equity groups and family offices as investors, along with selling many additional gyms to existing franchisees. Ninety percent of unit openings are now by existing owners, Rondeau says. But selling franchises wasn't always this smooth.
It costs a hefty $1.9 million to open the big-box gyms, which can balloon up to 25,000 square feet, and yet memberships cost a rock-bottom $10 a month—not a slam-dunk proposition when the trio were just starting out.
"We had five stores—it will work everywhere, right?" Rondeau recalls thinking. "If it works in New Hampshire, why not everywhere?" He's speaking tongue-in-check, of course, referring to the rural nature, not to mention the quirkiness, of the state with the "Live Free or Die" slogan on its license plates.
Planet Fitness has a playful vibe, which I experienced when visiting their first gym, in Dover, New Hampshire, on a cold January day, just a few weeks before the presidential primaries. They have a "Lunk Alarm," which jokingly warns against over-muscled behemoths heaving weights around. Instead of handing out bananas as people leave, as some gyms do, they offer Tootsie Rolls, so members can have a little treat.
They even have free pizza nights the first Monday of the month, and that gym in Dover easily goes through 80 to 100 larges. They also have several bright yellow "hand chairs" throughout the gym, which are chairs shaped like an open hand. Sitting in one can make you giggle, because it feels like you're getting a giant goose in the backside.
That's all part of the plan, to create a place not for the 15 percent of Americans who have gym memberships, as Rondeau puts it, but for the other 85 percent who have never been to a gym. Rondeau was attending the University of New Hampshire when he joined up with the Grondahl brothers to help run their first gym. (Brother Mike left the firm in 2013, and filed a dispute over his separation agreement as recently as a month before the IPO.) Back then Rondeau was a body builder, and they took over a failing Gold's Gym that had the typical big bench, heavy weights and minimal cardio equipment.
Another club in town, tied to the medical center, was a major competitor—and with only 58,000 people in the region, "we were struggling," Rondeau recalls. "Let's do the unthinkable," they decided. "Let's charge 10 bucks a month, and people started coming in."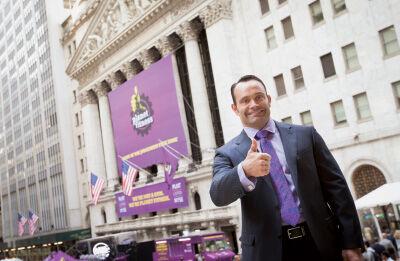 Then the focused weight-lifters and the flabby masses started mixing, and the tension was intense. "It was like putting all the animals in the same cage," Rondeau recalls, so in 1998 they committed completely to first-time gym users, putting in the "Lunk Alarm" and plastering the walls with slogans like "no-judgement zone." (Yes, they  include an 'e' in judgment, an alternative spelling that drew critics when Planet Fitness was a major sponsor of the ball drop in Times Square this past New Year's Eve, says PR manager Becky Brown, who added she decided to ignore all the posts she received about it.)
"No one had ever seen it" in the fitness business at the time, Rondeau says, citing the 1994 Seinfeld episode in which George Costanza vowed to do the opposite of what he'd normally do, and ends up winning the day. "What would Costanza do," they asked themselves.
The low prices, in particular, "disrupted the whole industry. The industry was started by people who love to work out," Rondeau declares, but for most people, "working out is a chore, like mowing the lawn."
Planet Fitness went public last August at $16 a share, valuing the chain at $1.58 billion; in late January shares were trading around $14. The New Hampshire Business Review called the firm "short on cash—about $27 million—and long on debt—about a half billion," at the time.
In true Planet Fitness fashion, they made their IPO fun. "The president of the New York Stock Exchange, Tom Farley, said they'd never seen anything like it," says Rondeau about their debut on Wall Street. "We had purple rugs on the floor," the brand's signature color, throughout the venerable building. "We had hand chairs out front, and people were playing musical chairs."
Just three years earlier, in November 2012, TSG Consumer Partners bought the majority of Planet Fitness for $479.3 million, just after the gym broke ground on its 500th location.
That was the moment Rondeau and his partners were getting uneasy about managing the size. "We were like—we don't want to end up working the front desk" if the company crashed and burned. "We had come from one store with nothing. We were three gym guys," and they didn't want to mess it up, he says.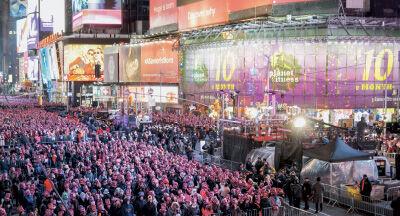 They spent the next few years doubling the size of their corporate staff, especially putting in top people in the CFO, COO and other roles, and increasing their support of franchisees. They also used TSG's sophistication with analytics to fine-tune the model—to analyze, for example, whether an extra 5,000 square feet should be added to a gym or not.
Being public brings another layer of discipline to the life of Rondeau, who says he earned an associate's degree in business administration, then dropped out of college to work at that first gym. (He did earn an honorary doctorate from the University of Philadelphia last year, he says, something he was proud for his 9-year-old daughter to see.)
He chuckles at the fancy acronyms and ways of Wall Street. "I'm like, EBITDA, that's just a bunch of vowels. CAGR—that sounds like a party we went to in high school," he says, referring to compound annual rate of return.
"Going public, it's at a whole other level. I've been head down, running for 26 years," Rondeau says, who today is 42. "It allows you to step back and re-hash. It re-energizes me.
You can't put off results until next quarter or later in the year. You're on all the time."
The trick now is to stay focused on the formula that brought them all the way to here from that first gym, despite urging at times by franchisees or investors who want to add services or charge higher prices. "The success is strongly believing in the culture and not wavering back over time," Rondeau says.
"Staying focused and not getting pulled away" is his mantra, he adds—sounding a bit like any gym user at New Year's resolution time.
---
#2 Sky Zone
Trampoline parks
International growth was a big contributor to Sky Zone's No. 2 rank on the Fast and Serious list, the same spot the trampoline chain held last year. Sky Zone opened 32 sites overall in 2015, says CEO Jeff Platt, and he projects 46 more in 2016. "We opened in Saudi Arabia in 2015. This year we'll add Norway and Thailand, India and the U.K., and we're in final negotiations in France," he says. Beyond the numbers themselves, he says, Sky Zone is picking up intelligence when it opens in other countries, and applying those learnings stateside. "As an example, in Australia they have a higher appetite for risk" than in the U.S., he says, not to mention a lower proclivity to sue. "So we were able to put in performance trampolines, which allow you to bounce a lot higher." Along the way they learned the best way to operate such an attraction, and now have the confidence to roll out a version in the U.S. in hopes of drawing more customers—"those adventure-seeking millennials," Platt says. His challenge is to keep the culture as Sky Zone grows. "We try and live by our motto, and I think we do an OK job of it—which is the bigger we get the smaller we act. It becomes increasingly challenging to do something the bigger you get." Count on Platt to keep the bounce in the company's step.
---
#3 Anytime Fitness
Fitness centers
It's one thing to grow fast when you have a few hundred units, but to rank No. 3 on our Fast and Serious list when your unit count tops 3,000 is another level of performance altogether. That's the case for Anytime Fitness, with 100 percent revenue growth and 34 percent unit increase from 2012 to 2014. How does CEO Chuck Runyon do it? "I wish I had some incredibly brilliant thing to say, but it really comes down to simplicity," Runyon says, in his characteristically modest Minnesota fashion. "It's an inside-out strategy. If we take care of our current franchise owners, help them be successful," then the growth comes naturally. He calls alignment one of his biggest challenges, as corporate staff expands in Anytime's Hastings headquarters, IT personnel grows in downtown St. Paul, plus other staff and franchisees across the United States and in 20 countries and counting. "How do you keep all these people highly engaged?" is his constant question. "I use a simple acronym called CAT," Runyon says. "Communication, alignment and trust.
Every single problem that we have experienced in the past, I promise you I can always trace it back to one of those three things." Runyon also has a second chain under  his umbrella, Wax in the City, which also posted a strong year selling more than 70 franchises in 2015. While it's too small to make this list just yet, it may not be long before this up-and-comer joins its bigger brother on the Fast and Serious.
---
#4 Marco's Pizza
Pizza restaurants
Four years ago, Bryon Stephens was promoted to president and COO of Marco's Pizza, and began his tenure with a critical statement. "The first thing I said was, we're culturally bankrupt. We were bringing so many people into the brand, but there was no unifying culture. What were we going to be known for?" So he signed a 10-year contract with a company called Partners in Leadership, a culture training firm led by the authors of The Oz Principle. The emphasis of the program is creating a "culture of accountability to drive our results," Stephens explains, and the work begins by identifying the four key results the entire organization is to focus on. Scorecards are created, with weekly meetings to see if everyone is meeting their measurements, and much more—it's an elaborate system. And the results speak for themselves. Marco's moves up four spots from last year on our Fast and Serious ranking, with 75 percent revenue growth and 71 percent unit increase from 2012 to 2014. "We have a huge change of culture change sweeping through our organization," Stephens declares today. "It's a culture of achievement through personal and organizational accountability."
---
#5 Twin Peaks
Sports bar & grill
Twin Peaks was in the news for all the wrong reasons last year, when a motorcycle gang at a Waco, Texas, restaurant started a shootout that left nine people dead and 18  injured. The franchisor gained praise in the aftermath for how it handled the tragedy, when CEO Randy Dewitt implemented a well-developed crisis management plan, and in an interview with Franchise Times, advised other franchises to prepare and practice their own plans. Now the chain hopes to focus on its growth story, instead, which for the second year in a row places it in the top five on our Fast and Serious ranking, with $227 million in revenue and 64 units in 2014, up 132 percent and 128 percent, respectively. That's a better headline, indeed.
---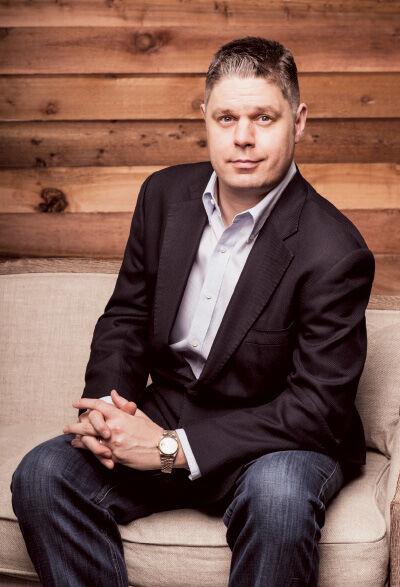 #6 Dickey's Barbecue Pit
BBQ restaurants
A lot has changed at Dickey's Barbecue Pit since Roland Dickey Jr.'s grandfather started the first restaurant 75 years ago and operated it for 26 years. "The dude would smoke three packs of cigarettes during the day, and then he'd go home and smoke two more," recalls Dickey, CEO since 2011. "Back in those days they had a barbecue pit. You'd open the pit and all the smoke would go fooosh. He got more smoke than oxygen, but he made it to 69." One thing that hasn't changed, though, is passion for the food. "Be the best at barbecue is our motto, and that encompasses a whole lot of things," he says. Dickey's uncle and father took his grandfather's single store and grew it into a chain, with stores sometimes as large as 5,000 square feet and adding many extras over the years. Dickey is a believer in Jim Collins's "Good to Great" advice, and even before he rose to the CEO chair he began stripping away everything that wasn't core, at first because the 2008 recession forced his hand, and later because he saw the effect that better unit economics had on his ability to sell franchises. "You can trim the fat all around your business," he says, and they did—shrinking the model from an "old-school Texas barbecue cafeteria" to become "leaner and meaner." Today's stores are about 1,500 square feet, down from 2,000 on average but with all of that space taken from the kitchen, not the dining area.
Revenue grew 82 percent and unit counts rose 69 percent from 2012 to 2014, to $319 million and 484, respectively, and last year was strong as well. "Our mission is to serve great barbecue," he declares, and anything else goes out the door. Sounds like a plan his grandfather would heartily endorse.
---
#7 The Grounds Guys
Landscape services
The biggest challenge for The Grounds Guys "has been keeping pace with our rapid growth," says Chris Elmore, president since 2014—not a bad problem to have, but still a "tremendous" growth rate the last four years comes with some pain. "We are now experiencing the challenges of a 200-plus-unit service franchisor but in much less time than it normally takes a franchisor to get here," Elmore says. Our ranking puts unit growth above 128 percent from 2012 to 2014, and revenue growth at a whopping 488 percent. One saving grace is The Dwyer Group, the Waco, Texas-based company that bought the chain in 2010, and then added The Grounds Guys Canada in 2015. Elmore believes his focus should be strong unit economics, so the franchise teaches "business and franchising fundamentals to our franchisees from the beginning." Targeted sales and marketing, operational efficiency and financial awareness are the fundamentals, he says, and then The Grounds Guys layers on professional sales training and management for franchisees.
"The landscape management market has been underserved, and frankly is years behind other service businesses in professional retail sales," he believes, indicating he's intent to change that reality.
---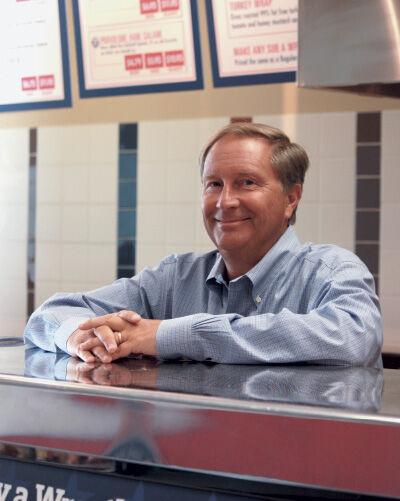 #8 Jersey Mike's
Sandwich chain
From the beginning, Jersey Mike's founder and CEO Peter Cancro "has said that we are a training company, and that is fueling our growth," declares Hoyt Jones, president. That "beginning" happened 60 years ago, in 1956, when the first sub shop opened at the Jersey Shore. Since its 1,000th  store opened in October 2015, the trick is to ensure people in all those stores "make each sub sandwich like the first ones." Hoyt says Jersey Mike's training program requires three times the hands-on experience of many franchise systems. In 2015, for example, 60 certified trainers hit the road offering 300 local training sessions to franchisees, managers and crew members in all markets. The goal for 2016 is a minimum of 600 local sessions. Also, new franchise owners must send three in-store employees for training at the site of the original Mike's Subs. Education goes a long way: Revenue was up 57 percent over three years, and unit growth topped 46 percent.
---
#9 Freddy's
Frozen custard and steakburgers restaurants
"Love what you do and create a culture that nurtures that rewarding ethic to all involved," says Bill Simon, CEO of Freddy's Frozen Custard & Steakburgers. It's a simple philosophy, but not so easy to instill when sales growth tops 100 percent and unit growth hits 25 percent over three years. One factor boosting growth is a sophisticated online presence, perhaps surprising for a chain whose namesake is 90 years old. Freddy's social media department is charged with monitoring and responding to any comments. "We are grateful to all guests who reach out to the brand via social media, and we believe it's imperative that they be provided accurate and informative answers in a timely manner."
Simon points to real estate as its biggest obstacle to growth, noting Freddy's requires locations with parking and drive-thru. "There are so many competitors for key sites, from pharmacies to banks to other restaurants and more, it is difficult to position oneself as the choice for developers," he says. Freddy's also has a secret weapon in its marketing efforts: Simon's father, Freddy, often makes appearances at his namesake restaurants, and Freddy is nothing short of a "walking, living brand," the Simons told Franchise Times in a February article.
---
#10 The Joint
Chiropractic centers
The Joint debuts on our Fast and Serious ranking in the top 10, a remarkable feat given it was too small in earlier years to qualify for the list. The chain of chiropractic centers, now numbering above 300, has exploded since John Leonesio jumped in, in 2011, to perfect the franchise model. Leonesio is the founder of Massage Envy, which disrupted the massage market by opening in retail centers and charging monthly membership fees—that chain now tops 1,000 units worldwide. Does The Joint aim to be as disruptive in the chiropractic space? "Even more so," says the current CEO, John Richards, a friend of Leonesio's hired in 2014 to take the chain public. "We are disruptive because we're that much simpler and that much easier to deal with," he says, calling The Joint "the alter-ego" of the traditional chiropractor, working in a single office in a medical setting, almost always operating under the healthcare insurance system. "We come along, and we have none of that," he says, but he also faces the challenge of entering new markets and convincing people to try chiropractic care in a retail setting. "You're basically convincing someone to take on a different formula. We have to convince people that our model is good to do," he says, but indicates he doesn't expect that to be much of a problem. "This is a huge opportunity, and we're just kind of in a hurry to get there."
---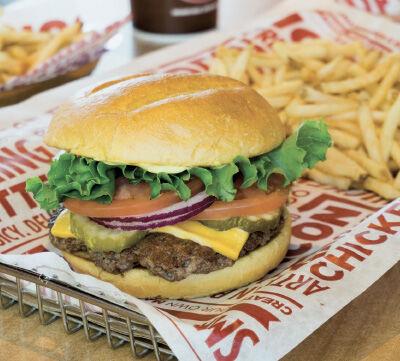 #11 Smashburger
Burger restaurants
Smashburger put up another three years of strong growth, boosting systemwide revenue a hefty  63 percent and units by 61 percent from 2012 to 2014. That was before CEO Scott Crane began celebrating one of the best days in the better-burger concept's storied history, after joining forces with Philippine restaurant giant Jollibee.  "The day we closed our investment with Jollibee was a really great day," said Crane, who added they're poised for a long-term partnership. "They're a great company. We really hit it off culturally and philosophically. They started 40 years ago with one or two restaurants; now they have over 3,300 among 17 brands in 12 countries and they've never sold a concept." Under the umbrella of Jollibee, which bought 40 percent of Smashburger in October 2015, not much has changed for Crane and the team. "They liked the business plan we had and that's what they invested in," said Crane. The concept will continue to grow mostly through franchising, with a 70 to 30 percent split between franchised restaurants and corporate stores.
---
#12 Nothing Bundt Cakes
Bakeries
Appearing for the first time on the Fast and Serious list last year, Nothing Bundt Cakes had another strong showing. The concept grew sales by 124 percent and units by 79 percent over three years. Company President Kyle Smith said while they're still pushing for quality growth, current locations are becoming more popular, creating a feedback loop to drive even more sales. "For the last four years same-store sales have risen double digits and even our most mature bakeries are continuing to grow sales and profitability at an exceptional pace each year," said Smith. "Our current bakery owners are our greatest franchise sales asset." The biggest challenge these days is finding good real estate. But the management team is patient, vowing to wait instead of signing a lease on a mediocre location.
---
#13 Firehouse Subs
Sandwich chain
CEO Don Fox has some high expectations for Firehouse Subs, and they've paid off with revenue up 43 percent and units up 47 percent from 2012 to 2014. Fox said aiming for the top spot in food, service and community support through philanthropy keeps the numbers growing. "If we don't operate at a level of excellence of number one, we won't be able to grow," said Fox. Firehouse captured the "best food" title in a 2016 consumer survey done by Technomic. "We've worked very hard to maintain that number one ranking, and for several consecutive years have maintained best-in-class status both for our food and for our service," said Fox. They've also given $17 million to public safety entities across the country.
---
#14 Elements Massage
Massage centers
CEO Jeff Jervik said what helped Elements Massage grow more than 92 percent in sales over three years came down to partnering with great franchisees to spread the message for the brand. "Finding people that believe in our product, our service was critical," said Jervik. "That franchisee can become an extension of us and really articulate our benefits to people, whether they're at a chamber of commerce, a book club or at church."
---
#15 Jimmy John's
Sandwich chain
Founder and CEO Jimmy John Liautaud said he doesn't grow just to grow, but his philosophies helped push Jimmy John's up 39 percent in sales and 35 percent in units, a feat for a franchise already topping 2,100 restaurants as of 2014. He's built one of the biggest privately held companies in the industry, even though he didn't set out to do so. "My whole deal is I want to be really, really good at what I do, I don't want to be the biggest in the industry," said Liautaud. He believes it boils down to taking care of problems or seizing opportunities as they arise. "Everything that happens today, we solve today whether it's a franchise issue or a corporate issue or a legal issue," said Liautaud. "By doing that, the byproduct is success and that's really about it. It's not rocket science; it's taking care of what needs to be taken care of." As for taking Jimmy John's public, that's not happening in the near term, he said, but it could still occur down the road. "I look at all the options all the time, and bottom line it was an intoxicating market," said Liautaud, who said he opted not to open up the company and his personal life to public scrutiny. "I feel really lucky because it's a tough market right now" for publicly held companies.
---
#16 Closet & Storage Concepts
Home Improvement chain
Closet and Storage Concepts, helmed by President and CEO Bob Lewis, appears for the first time on this list. Under his careful guidance, the company topped $40 million in sales in 2014 with 39 units, a 100 percent and 254 percent growth rate, respectively, over three years. He said the key is being thoughtful about expansion, not just growing for growth's sake. "We really are careful about the selections process for new locations. It must be the right market with the right owner profile and the right demographic," said Lewis. "If all three of those elements aren't there, we don't go forward." He said everything stopped during the recession, but the company is now riding a wave of pent-up demand as the economy continues to recover. He's also pushing into new, more urban markets to capture the urbanite millennial crowd as they reshape urban cores across the country. "Big urban centers are going through a renaissance. The millennials are moving back into cities," said Lewis—and presumably they have a lot of stuff to store.
---
#17 Pita Pit
Sandwich chain
When the Canadian Pita Pit started in 1995, it rode the wave of the low-carb movement and now finds itself positioned well among the healthier sandwich options with an approachable ethnic offering. Today, it counts 600 franchised locations around the world from France to India and Brazil. Appearing for the first time on the Fast and Serious list, the fast food concept grew sales 53 percent and units 39 percent from 2012 to 2014.
---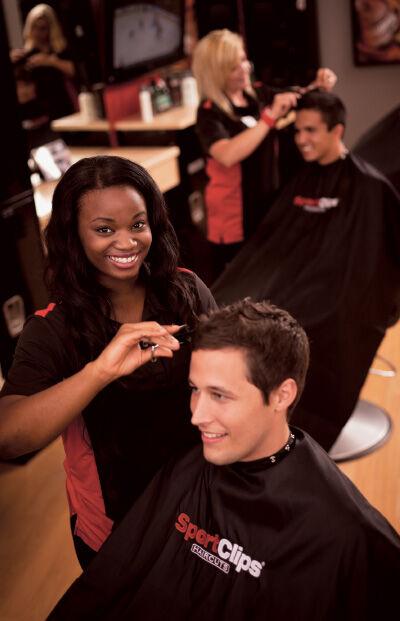 #18 Sport Clips
Haircut salons for men
Founder and CEO Gordon Logan has made sustainable growth priority No. 1 at Sport Clips. The company strategy of filling out a market before jumping to a new region meant the corporate team could easily support new locations and maintain close contact with franchisees (and cheap flights into Southwest Airlines hubs didn't hurt in the early days).
"We didn't expand to the West Coast until 2006, after we had been franchising over 10 years," said Logan. "We didn't expand into the Northeast for several years until we had absorbed the West Coast expansion." That has kept closures to just five stores since 2010. Focused marketing through Sirius/XM radio and routine remodels have kept the brand fresh and visible, as well. With those tactics, the company hit $427 million in sales and 1,368 locations in 2014, and counting, and currently has more than 1,500 locations cross the U.S. and Canada.
---
#19 Wingstop
Chicken-wings chain
CEO Charlie Morrison continues to disrupt some big names in the wing industry, growing Wingstop 48 percent in sales and 27 percent in units from 2012 to 2014, and then going public in June of 2015 for a market valuation north of $385 million. He said it comes down to a simple mission: Serve the world flavor. "We use that really for our rallying cry around growth. A very simple statement like that has deep meaning for us," said Morrison. "Keep it simple." That mission reaches every part of Wingstop, from the deep focus on service and a grounding principle to focus closely on the food. It also guides the company when it comes to new hires and new franchisees, of which just a handful of hopefuls are awarded a Wingstop franchise. If they fit the bill of a successful multi-unit operator who is well capitalized, it then comes down to personality in face-to-face meetings with the entire senior management team.
---
#20 TITLE Boxing Club
Fitness gyms
TITLE Boxing Club makes its first appearance on our Fast and Serious list, up 342 percent in sales over three years and 102 percent in units. Starting at the onset of the Great Recession, the fitness concept boasts 1,000-calorie workouts. A major redirection in brand and goals was the biggest recent challenge, but also led to the biggest surge for the company. "When we re-branded we also re-set company goals and initiatives, and as a result we have experienced 1,774 percent positive growth over the past three years," said President John Rotche. He said he aims to keep the focus on benchmarks and goals to drive same-store sales and open new units. "We are laser focused on making sure every company initiative that we implement helps us achieve these benchmarks and goals," said Rotche. "It's incredible what you can achieve when you focus on one thing and surround yourself with a positive team."
---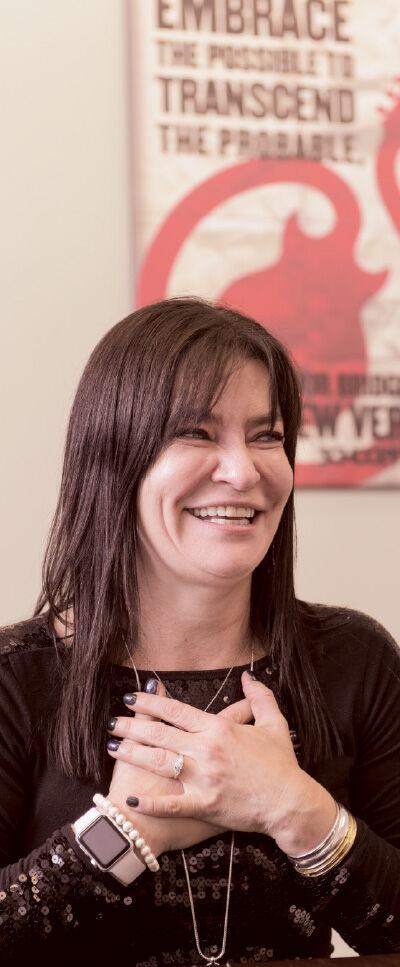 #21 School of Rock
Music education schools
After crossing the $40 million sales mark, School of Rock debuts on the Fast and Serious list with 151 locations at the end of 2014, up 45 percent from 2012. Following consecutive months of double-digit same-store sales growth, the school's footprint now extends into eight countries with approximately 21,000 students. It claims to be the largest employer of rock- and-roll musicians in the world, and hopes to eventually eclipse 50,000 students. CEO Dzana Homan said the company's philosophy for driving its sustainable growth includes a sound business model, successful corporate-owned schools, data-driven territory identification, improved marketing efforts and beefed-up services to support its franchisee network. "All have to be in place for a franchisor to be successful in a growth strategy," she said. Since Homan's arrival at School of Rock in mid-2014, the company has sought to leverage its status as a cultural tastemaker and creator of live music to increase the brand's visibility and forge partnerships in the wider music industry.
One tactic School of Rock uses is a franchisee referral program to encourage internal recruitment.
---
#22 Right At Home
Homecare services
Following a strong 2013, Right At Home, an in-home senior care franchise, increased its growth rate and surpassed the 500-unit mark including its international units. This year, the company expects to surpass 500 units solely within the United States as the country's senior population swells due to the aging of the baby boomer generation. "There are strong indications that the tsunami has hit," said Eric Little, chief development officer at Right At Home. "The baby boomers just started turning 65 in 2011 and most of them are still healthy for the most part, so we've seen an uptick in our business over the last few years. The growth rates have been strong, but we still think the best is yet to come."
Knowing the company's pool of potential customers will only increase in the coming years, Little added the company is focusing on a long-term vision, including the use of franchisee performance groups that share best practices for key challenges like the recruitment of quality caregivers. "Eighty percent of the aggregate net worth in the U.S. is held by people over the age of 50," Little said. "When you think about the big picture of this industry, those are our customers—nobody disputes the longevity and robust growth that's coming in this industry."
---
#23 Yogurtland
Frozen yogurt stores
Dropping from No. 18 last year to No. 23, Yogurtland added 22 restaurants during 2014 as opposed to the 62 it opened during the previous 12 months. During the same period, its sales grew from $143 million to $173 million—annual growth of more than 20 percent. CEO Phillip Chang said the company is focused on its franchisee bottom lines as it works its way through the current growth spurt. "I see our relationship as a partnership that is focused on profitability and net sales," he said. "If this is on track, then the business will grow naturally and organically." Chang added fostering the right company culture has been one of its biggest challenges in recent months. That said, he remains optimistic for its performance in the coming year, especially when compared to the competition. "Our profit and sales are higher than any other company in this segment," he said. "This comes from concentrating on the fundamentals, and this is far more important than store count."
---
#24 Home Care Assistance
Homecare services
Cracking the top 25 for the first time, Palo Alto, California-based Home Care Assistance increased its sales by more than 55 percent from 2012 to 2014, and increased units by 45 percent. Riding the demographic wave, like other home-based care providers, Home Care Assistance has ramped up its growth to meet rising demand for its services.
---
#25 Menchie's Frozen Yogurt
Frozen yogurt stores
Last year's fastest, most serious franchise, Menchie's Frozen Yogurt slipped to No. 25 this year, but still added a healthy 52 new restaurants during 2014 on sales that grew 16 percent. CEO Amit Kleinberger says it's all part of the plan as it becomes a large, mature franchise. "We're continuing growing in the right way, but we're paving the way for new concepts to come in and grow fast, as well," he said. "Now it's about how we make every store great, how we make the brand great, so it's no longer just growing." Kleinberger said the company still plans to add 50 to 100 new units every year. In the meantime, it has diversified its offerings by adding frozen yogurt cakes, with the intent of denting the cake business of established giants like Baskin Robbins and Dairy Queen. Preparing for continued growth at Menchie's has included growing infrastructure in advance of the next wave, so the company is always prepared for the next step. "We put a significant amount of time into strategizing not where we are this year, but rather what's next the year after and the year after," he said. As the frozen yogurt space becomes even more crowded, Kleinberger said the company has to focus on differentiating itself from the competition so that "slowly, you'll see less and less swimmers next to you—it takes stamina, agility and patience."
---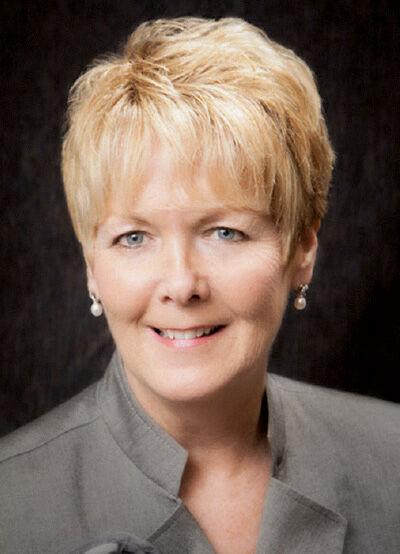 #26 Interim HealthCare
Homecare services
Sunrise, Florida-based Interim HealthCare reached the 26th spot by increasing units by 69 percent and sales by 33 percent over three years—fueled by increased demand for in-home care services. "We know what our business is and we focus on doing it right," President and CEO Kathleen Gilmartin said. "You'll always have imperfections, but if you're doing that, that's what sustains and you're going to grow year over year." With a large number of established, mature franchisees in the system, she added the company has worked to "reseed the forest" by bringing in new franchisees and adding new territories. In addition, an increased awareness of in-home care service providers has brought new customers into the brand in all regions, which has been hampered by franchisee difficulty in finding enough quality, trained employees. "The challenge is are there going to be enough caregivers who are skilled and trained," she said. "It's a challenge today, and I'm envisioning it's going to stay No. 1 on our radar."
---
#27 Costa Vida
Beach-inspired restaurants
Down sharply from its No.15 spot last year, the Baja Coast-flavored Costa Vida restaurant chain remains on the Fast and Serious list with strong unit growth—up 38 percent over three years—and sales that rose even more, up 63 percent from 2012 to 2014. One of its newest franchisees, Amish Patel of Chicago, added the fast-casual Mexican chain to his portfolio that also includes Dunkin' Donuts.
---
#28 InXpress
Shipping services
Back in 2012, InXpress had 200 units that made a combined $60 million for the Sandy, Utah-based retail shipping service. Following two years with big growth, those numbers were 255 units and $99 million in sales at the end of 2014. That's enough to post a 31.9 percent year-over-year jump in sales, and to make the 28th spot on the Fast & Serious list.
---
#29 Keller Williams Realty
Residential and commercial realty
Riding the wave of a fast-growing American real estate market, Keller Williams moved up to the 29th spot by growing sales by 51 percent and units by 16 percent over three years. President John Davis said the key to its growth is the energy within the company's leadership team. "Everybody is ready to go and everybody's ready to move, so you don't have to wait and say, 'Let's get everybody going,'" he said. "There's energy, there's excitement, and there's smiles and laughter, even if there's some tough stuff to deal with." Technology, he added, is changing how customers find their agents and new properties, while also helping streamline the process for Keller Williams agents on the ground.
Davis said its focus on optional franchisee education and innovation has allowed Keller Williams to capture market share from its competitors, resulting in such rapid growth.
"Market share is the key," he said. "We really respect our competitors, so we're not really targeting one competitor—we're focusing on our people, not focusing on the competition."
---
#30 Buffalo Wild Wings
Sports bar & grills
Wings and beer are still hot, but growth at Buffalo Wild Wings slowed slightly, as the company slipped from  No. 22 to No. 30. Even so, the company grew sales by 32 percent over three years and units by 20 percent—enough to comfortably remain one of the most sustainably growing casual dining brands. Sally Smith, president and CEO, said the company's motto in driving such healthy growth is being patient in hiring team members and choosing new locations. "We still see parts of the U.S. that are hungry for Buffalo Wild Wings and there is opportunity to grow, such as the East and West coasts," she said. "We have a long-term sustainable growth strategy, which is to have 1,700 Buffalo Wild Wings restaurants across North America in the next 10 years." To make that goal a reality, the Minneapolis-based franchisor is focusing its efforts in California, New England and Florida, domestically, while also expanding in Mexico, the Middle East, Asia and Central America. "Our long-term strategic vision is to be a company of 3,000 units with multiple brands," Smith said. "We look at concepts that are franchise-able, have a management team that is committed to growing the brand, and can work well on either coast and in Middle America." Those additional brands include Rusty Taco—now called R Taco—and PizzaRev, in which it has held a minority investment since 2013.
---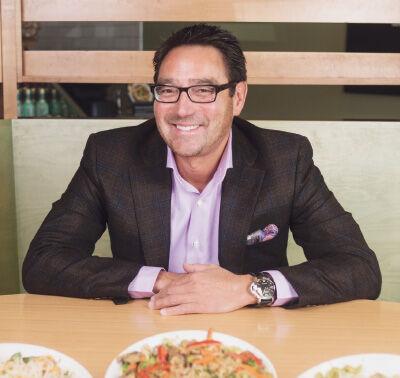 #31 Noodles & Company
Noodles restaurants
"I've always believed that a brand earns the right to grow," said Noodles & Company Chairman and CEO Kevin Reddy. The 20-year-old company has had double-digit growth for the past 10 years, including 34 percent growth for the three-year period we're examining from 2012 to 2014. Sales increased 31 percent in that time frame. Noodles has nearly 500 restaurants in 35 states, with a goal of 2,500 locations in the next 10 to 15 years, Reddy said. He described their strategy as "building out existing markets with the intention of becoming the neighborhood restaurant of choice" and having a presence in 21 of the top 24 markets, with more to come. Delivering good food and service is paramount to sustaining growth, and to that end, when Noodles opens a new location, they tout how they're different by stressing their commitment to removing artificial flavors, preservatives and sweeteners from their core menu. Or as their marketing says: "Made. Different."
---
#32 Signal 88
Security services
CEO Reed Nyffeler describes Signal 88 as an industry disrupter, much like Uber is disrupting the taxi industry. "People have a perception of security that may not be true," he said. As taxpayers, we're used to thinking it's the police's responsibility to keep us safe, but police can't be everywhere. It takes reeducating the general public about security and the value in hiring private security for events, patrolling neighborhoods or minding the stores, he said. No surprise, the majority of franchisees and employees tend to be ex-military. And the ideal candidates are people who are leaders in their community, Nyffeler said. Growth has been impressive for this first-timer to our list. From 2012 to 2014, sales increased 71 percent and units grew 22 percent. Nyffeler sees significant growth in the future. Awareness for the industry is growing, and "crime will continue to grow," he said, plus, "international is a bigger opportunity than domestic."
---
#33 Newk's Eatery
Fast-casual restaurants
CEO Chris Newcomb doesn't refer to their headquarters as the corporate office, but rather as the Support Center, which says a lot about how Newk's Eatery views its franchisees. Sales at the Jackson, Mississippi-based franchise grew 39 percent from 2012 to the end of 2014, and the unit count was up 21 percent. And they're still growing.
"We opened twice as many restaurants in 2015 as we did in 2014," Newcomb said. The food has always been Newk's calling card, and to get more of their home-style cooking into the mouths of new customers, they added a refrigerated Grab-N-Go case in the restaurants and implemented online ordering last year. They also are in the final stages of testing a mobile app—all with an eye to growing sales, which ultimately grows locations.
---
#34 Tropical Smoothie Café
Smoothies, wraps and salads chain
A betting man might double down on the odds of Tropical Smoothie Café appearing on this list again in 2017. The restaurant/smoothie concept moved from No. 40 on last year's list up six spots to No. 34, with 24 percent unit growth in the three-year time period we're examining. And to top it off, the company awarded 199 deals last year. "Now we have to get all those opened," said CEO Mike Rotondo. To accomplish this feat, headquarters has ramped up, hiring more staff, and concentrating on real estate and financing. "We vet our brokers" on what landlords can expect from a Tropical Smoothie tenant, he said. Hiring the right brokers means finding the right locations. The only piece missing—besides the obvious finding the right franchisees—was helping existing franchisees with financing so they could continue to grow. Through BIP Capital (the chain is part of the BIP Franchise Accelerator division), they put together "a finance program to help franchisees become multi-unit owners," he said. Right now about 45 percent of their new agreements are coming from existing franchisees. "If you want to be sustainable," he said, "you have to be there for the franchisees." Rotondo said when he asked a prospect how he saw the roles of franchisor and franchisee, his answer was: "The franchisor is the brain and the franchisee is the heart, which pumps blood to the brain and throughout the body." You gotta love those franchisees.
---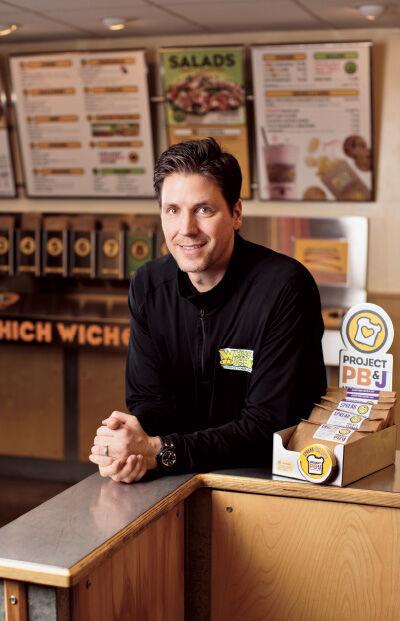 #35 Which Wich
Sandwich chain
Which Wich stores occupy real estate from airports to zoos, said CEO Jeff Sinelli. "Well maybe not zoos," he corrected himself before remembering Which Wich has actually catered events at zoos, which covers every site from A to Z. It's all about "location, location, location," he said, and "if you're going to grow, partner, partner, partner." Sinelli believes there's power in the right partnership, but to achieve it, both parties' values have to be in alignment. "I always know instantly when we meet someone" whether they will be a good partner, he says, adding "not that I'm picking them, they're finding us." Which Wich grew by 60 percent in from 2012 through 2014. About 95 percent of franchisees are multi-unit.
---
#36 The Learning Experience
Childcare and education centers
Richard Weissman, chairman and CEO of The Learning Experience based in Boca Raton, Florida, credits the company's impressive growth—up 36 percent in units and 39 percent in sales from 2012 to 2014— with the strategy of having both company-owned and franchised centers, which affords them the flexibility to be proactive. "We have the luxury of buying back, selling corporate stores to franchisees," plus a robust pipeline with about 80 new centers in development, he said. What they don't do, Weissman stressed, is convert existing childcare facilities. Their brand has a proprietary, well-thought-out design that can't be retrofitted. Opening a childcare center is a laborious process, he added.
Because of zoning and a tougher approval process than normal retail centers, it can take one-and-a-half to three years to open a center. Which is why a pipeline is optimal if you want to maintain impressive growth.
---
#37 Retro Fitness
Fitness centers
One explanation for Retro Fitness's heart-pumping growth might be that its Undercover Boss Season 4 episode is the second most popular episode in the series' history, and therefore is rebroadcast periodically. "It gives a bird's-eye view of the system and who I am as a person," CEO Eric Casaburi said, adding that investors better look at who's running the company because the "founder's DNA" can make or break a system.  On the other hand, the growth could be because Retro Fitness includes several profit centers: a full gym with a cardio movie theater that shows old movies, personal training, tanning, a smoothie bar, supplements and chiropractic services—and a low monthly fee. They're also a vendor for the popular workout gear, Under Armour. Casaburi founded the full-service gym in 2001 and his growth strategy has been to reinvest in the system by hiring staff before it becomes crucial. Sales were up 44 percent from 2012 to 2014, and the chain ended 2014 with 126 units. They now have 148 gyms in 16 states. Gyms are not for the light of wallet, so Retro Fitness is going after sophisticated investors diversifying their portfolios. "Our numbers are phenomenal," he said. "Our Item 19 is a sales tool."
---
#38 Massage Envy
Massage centers
Massage Envy is one of two massage franchises that returned as a Fast and Serious contender, but it slipped from No. 16 to 38. Some of that movement is due to the size of the franchise: 1,068 units by the end of 2014 and $1.2 billion in systemwide sales. But it's still the envy of the industry.
---
#39 Family Financial Centers
Alternative financing providers
A newcomer to the list, Family Financial Centers could be described as a dignified check-cashing business providing a bank-like experience to its customers. "We service middle America who has to live paycheck to paycheck," said Paul Eckert, founder and CEO. "It's not a welfare business. It's for virtually anyone who has to make their check liquid when they get it." And that's about 35 percent of the U.S. population, he added. Investors in the concept tend to be "sophisticated entrepreneurs who own multiple businesses," he pointed out. What attracts them is a great ROI and an opportunity to serve their community, plus Family Financial has a unique way to go to market. They're the only ones in an industry of 80 percent mom-and-pops that advertises, he said. Unit counts from 2012 through 2104 increased 26 percent, and sales grew 82 percent during that same period.
They are on pace to open nine to 12 units this year, but "we're not hung up on numbers, we're hung up on store performance," Eckert said. In addition, they're hung up on being forthright with their franchisees. "We look the franchisees in the eye and say, 'It will rain, but we'll be there with an umbrella when it does,'" Eckert said.
---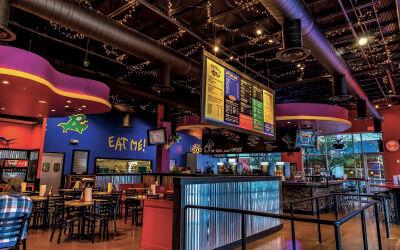 #40 Fuzzy's Taco Shop
Taco restaurants
A toast to Fuzzy's Taco Shop for making the cut. And a blurring of the lines between traditional Mexican QSRs and a fast-casual offering margaritas may be one of the reasons Fuzzy's Taco Shop is debuting on this year's list. This is the first time Franchise Times has had three years worth of data on Fuzzy's to compare. Between 2012 and 2014, sales increased by 50 percent. Mel Knight, Fuzzy's executive vice president and partner, said one way they've accelerated growth is by pairing up existing franchisees with experienced managers in corporate stores to open more units. Additional help from the company franchisees can expect before they even become franchisees is list of lenders "that like the Fuzzy's Taco Shop model," and time-tested ways to speed up the site-selection process.
---
About this project
Franchise Times created a formula to identify fast-growing franchise systems that also have staying power, as an antidote to multiple other rankings that include too many one-year wonders. Controller Matt Haskin developed a proprietary 10-point formula, including percentage sales growth, percentage unit growth, dollar sales growth and numerical unit growth over the past three years. The database for the project is the Franchise Times Top 200+, our annual ranking published in October of the largest franchise systems by revenue. Haskin identified the companies that submitted information for all three years for that project, then selected for analysis those with systemwide sales above $40 million.