Bruce Dean, CEO and co-founder of Black Bear Diner, doesn't believe in grand gestures to grow his restaurant franchise. Rather, he works with people at every level, asking them to think of small steps to create incremental improvement, day in and day out. "It's something I've always believed in," he says.
"How do we take it to the next level?" His is one of 40 insightful responses when Franchise Times set out to learn how the smartest-growing brands in franchising soar above the rest. We're proud to present the second annual Franchise Times Fast and Serious list, the only ranking to report the franchisors growing quickly, yes, but in a sustainable way—we're not interested in brands that rocket one year then fall to earth the next, so our proprietary formula measures 10 separate points of growth over a three-year period. (For details, see page 34.) Want to know which CEO isn't above doing dishes with the crew?
Or who swears by a "seed and spread" philosophy? Or which franchisor is actively seeking emerging brands to add to the mix? Read on.
Stories by Beth Ewen  •  Research by Matt Haskin
---
Frozen yogurt stores
If Amit Kleinberger, pictured to the left, looks familiar, it's because his company, Menchie's, ranked No. 1 on last year's Fast and Serious list and did it all over again this year.
Rather than profile Menchie's again, we decided to feature the No. 2 company, Sky Zone, on our cover and on the opposite page. But that doesn't mean we're not impressed by Menchie's accomplishment. They've kept up a blistering pace, with 147 units in 2011 and $96 million in sales, to 420 units and $191 million in sales two years later.
Kleinberger is famous for his work ethic, working "on average" 110 hours a week, he told Franchise Times last year when we visited Menchie's headquarters in Los Angeles, and routinely sending emails late at night and early in the morning.
"We believe we don't sell frozen yogurt. We believe we make people smile," Kleinberger said, and he's determined to keep doing so for as long as it takes to be recognized as the No. 1 fro-yo chain worldwide.
"I believe with every bone in my body, in 20, 30 or 40 years, yes! I believe we'll capture that position, and I believe we're positioned to do it not because of a product but because of a purpose." For now, he can take pride in another No. 1, atop the Fast and Serious list, two years in a row.
---
Indoor trampoline parks
BAM! goes the dodgeball, hitting Sky Zone's CEO Jeff Platt hard in the chest as he poses for a photographer. Platt flinches but keeps smiling, and pretty soon J.J., the attacker and one of Platt's employees, changes tactics. Ping! goes the Nerf bullet. Ping, ping, ping, until finally, mercifully, J.J. puts down his weapon and gets back to work.
Yet Platt keeps his game face on all along. He has worked for three years to create a culture at his downtown L.A.-based franchise where staff members can have fun, and he's got the foosball table, the Ping-Pong table, the big-screen TV and the fully stocked kitchen to prove it. Would you like coffee or water, visitors are asked. Espresso or Americano? Still or sparkling?
Dogs big and little run on the concrete floor. Shoeless, Platt pads around in his bright orange Sky Zone socks, the same kind they hand out to jumpers at his soon-to-be 100 indoor trampoline parks around the country. Inspiring words in huge capital letters shout AWESOME or HEALTHY on colorful columns throughout the office.
Behind the fun and games are some serious growth numbers. Sky Zone ranks second on the Franchise Times Fast and Serious list, which identifies brands growing quickly and also, according to our proprietary formula, sustainably over the last three years.
Platt, now 30, became CEO of his father's company in 2006, and it took five long years to find his rhythm. In 2010 they had just a half-dozen locations. In 2011, there were 19. In 2012, there were 28. Last year ended with 97 operating locations, and Sky Zone's 100th will open in March or April this year. Revenue should hit $260 million this year, up from $168 million last year and $88 million the year before.
"It's very crazy," Platt says, and he relates a story about his uncle, an early investor, who's both surprised and delighted by the franchise's emerging success. "My uncle said, 'I never envisioned I would get the money back. I was just helping my brother.'" Platt attributes the growth to his team, which he has diligently rebuilt mostly from scratch after his approach in his first few years as CEO fell flat.

"When I was young—well, I'm still young, but younger—I felt like I had to control everything, which led to me micro-managing and that slowed others down, that slowed down the growth of the company," Platt says. "In those early days of running a business, you haven't learned yet how to lead. There was a level of arrogance that shouldn't be there, and you learn why it doesn't work."
Rather than dictating hours or duties, today he requires all staff members to agree on their objectives with their manager. "How they get it done, I don't care. If they want to get it done at 3 a.m. and play Ping-Pong all day, that's fine."
He also hires more carefully, requiring each prospective employee to meet with many current staffers, who are charged with assessing the cultural fit. "You don't want them to just fit in the culture, you want them to add to the culture," he says.
He agrees the open workspaces, without any offices, and the general chaos aren't for everyone, but those who fit, thrive. "Our CFO is the only guy who wears a tie," Platt says, referring to Steve Yeffa, the lone gray-haired employee in sight.
"We had to massage him" to let him know it wasn't necessary. "Now he just wears a tie to piss us off."  
(Not necessarily so, says the CFO later, and points out his tie is in the Sky Zone colors, orange and blue.)
The effort is paying off in the form of those rising numbers. "It takes a qualified team to execute," Platt says. "It's getting that team to mesh well and work for each other. That takes a little bit of time."
His father, Rick Platt, originally started Sky Zone as a sport in 2004 in Las Vegas, envisioning teams pelting each other with dodgeballs while jumping on trampolines. He raised $2 million from family and friends, but the sport didn't take off, and pretty soon there were just a couple months to go before the money would be gone.
But all the skateboarders in the neighborhood kept knocking on the door. "We had an R&D center for the teams to train, and every day the kids would say we want to jump," Jeff recalls. "One day he said, you can jump but it's 8 dollars, and a few months from there and it was cash-flowing."
Platt was in college at the time, bored in his junior year, and wanted to open a second Sky Zone in St. Louis. So he again tapped family and friends. "We opened our second location and it was more successful than the first, and I got to see what it was like to be a franchisee." Today, he says it's typical for franchises to become cash-flow-positive in just 90 days.  
By 2008 they started franchising, with Platt going back one more time to ask for $200,000, and his hard lessons as a CEO—and a son—truly began. His mother died of cancer near the end of 2009.
"She saw the business struggle. She saw it get to three operating locations. She never got to see what it became," Platt says, but figures she's there in spirit.
"I guess she's seeing it now."
Platt credits his father, who had owned a scrap-metal business, for "having the guts" to invent the sport in the first place, and his board of directors, including two outside directors, for keeping the company on track.
One board member in particular, Dick Rothkopf, has served as his mentor. "When people say what should you do as an entrepreneur, I say get a mentor," Platt says. "He's a master of simplification. You have to say what's the easiest way to accomplish this. Don't overcomplicate things."
He sums up Sky Zone's appeal simply, too. "It's a good business. It's a fun business. People like jumping," Platt says, and a half-hour later he proves it, jumping up and down on a mini-trampoline for the camera, every once in a while dodging those Nerf bullets.
The photo shoot over, Platt takes his revenge, chasing down J.J. and hurling a dodgeball—BAM!—but it hits just shy of his target's right ear.
---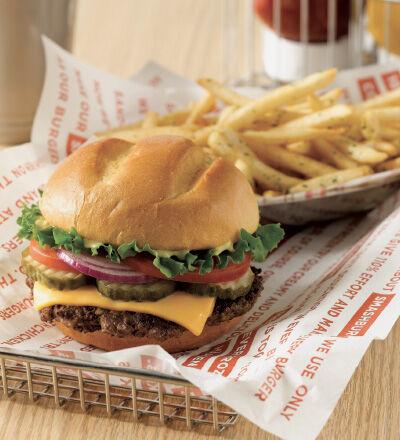 Burger restaurants
"Growth is very tricky," believes Scott Crane, CEO of Smashburger, which ranked second on our list last year and edged down to third this year, displaced by newcomer Sky Zone. He cites a commitment to growth from the entire company, and a significant increase in franchise support resources, leading to a systemwide sales increase.
Crane details his whole-company approach: A larger sales team to find and bring on franchisees; operations, accounting, human resources and marketing teams to support those functions; and a development and real estate team "with people who do what it takes to get things done with integrity and style."
"We are never dependent on a single site to grow. We have a constant flow of sites in multiple markets constantly being developed and vetted," he says. "It takes a large team effort."
Crane became CEO in November 2013, so results of his first full year in the top job will show up in our Franchise Times Top 200 ranking later this year.
---
Health clubs
"We started it as three gym guys," says Chris Rondeau, CEO of Planet Fitness. The chain began in New Hampshire in 1992 as a typical big-box health club at the time, with daycare, pool, juice bar and the works. But they surveyed their customers and found a mere 15 percent were actively using all of those goodies.
Meanwhile, the vast majority of people didn't belong to a health club. By 2003 they started franchising their model, a stripped-down facility with cardio and weight equipment only, with monthly fees as low as $10. "We decided to let the others fight over the 15 percent, and we'd go after the 85 percent," Rondeau recalls.
The average store is 20,000 square feet, and Rondeau figures they'll find lots of real estate this year as big-box retailers continue to struggle. Each requires 15 to 20 employees, rather than the typical 40 to 50 at a fancy health club. Planet Fitness finished 2013 with $891 million in sales and 749 units, and added another 171 clubs in 2014.
He credits TSG Consumer Partners, a private equity firm that bought a majority stake in 2012, with helping to refine the brand, and providing money to beef up support. "A lot of it is just support, support, support," he says. "In the early days we were running too lean." Two years ago there were 50 people in the corporate office; now there are 150, for example.
Rondeau believes getting the brand promise correct is not as easy as it seems. "A lot of people would say, '10 bucks a month; that's why it works.' But it takes a lot to get the right atmosphere."
---
Sports bar & grills
The beer is cold and the servers' red-plaid outfits are skimpy at Twin Peaks, same as last year, but the pace of growth is picking up. From just 18 units in 2011, Twin Peaks posted 46 units by the end of 2013 and revenue topping $165 million.
---
Health clubs
CEO Chuck Runyon's Anytime Fitness chain makes many fast-growing lists in franchising, with more than 2,400 units and systemwide sales north of $634 million in 2013. (That number moved even higher by the end of 2014, to 2,750 globally.) But he calls his approach an "inside-out strategy. We worry or focus on taking care of our current stakeholders," including club members, employees and franchisees, spending time each week drilling down to the micro level.
"How can we make this brand better for the member, and how can we make it better for the franchise owner in Omaha? We do think at a high level, but there are also certain times during the week when I'm thinking micro over macro," Runyon says.
"The larger franchises get, the more disconnected they get from the average member or franchisee, and that's where the acrimony fosters," Runyon adds.
He'll have to keep working on the balance, as Anytime Fitness is set to open club 3,000 by the end of 2015.
---
Custard and steakburgers restaurants
Two tools help keep growth going at Freddy's Frozen Custard & Steakburgers, with 104 units and $145 million in sales at the end of 2013.
First, Freddy's has developed an in-house, proprietary real estate analysis tool to aid franchisees in figuring out which sites will work for the concept. Second, the brand has developed an in-house Learning Management System that can be accessed at a training station in each kitchen.
The system rapidly educates new employees, but is also available to staff members who need a refresher, and cuts down the time to master the learning curve.
The tools are an example of CEO Bill Simon's growth philosophy: navigating carefully, especially to keep infrastructure ahead of the expansion.
---
Pizza restaurants
Marco's Pizza topped the 500-unit mark last year and is setting its sights on a much more ambitious target: 1,000 stores by 2016. Growth already in the books—to $246 million in annual sales in 2013 and 437 units—places it No. 8 on our Fast and Serious list, its same rank as last year.
---
Sandwich chain
Jimmy John's ranks No. 9 on this year's Fast and Serious list, down from No. 3 last year but remarkable because its system sales are nearing $2 billion—and it's not easy for a chain so large to continue a fast growth rate. Official unit count at the end of 2013 was 1,802, with $1.47 billion in revenue.
Founder Jimmy John Liautaud told a Franchise Times audience last spring he relies on a team of business coaches to visit every unit every 42 days. "The visit goes like this: They arrive at 8 in the morning and they stay all day. At lunch, they look around the restaurant and see what they can fix. After lunch they fix it," he said. "Any store that scores less than 85 percent, by 8 that night I have a corrective action in place that goes to five people."
Sandwich chain
CEO Don Fox relies on a "rigorous" process to select franchisees, which starts with an introduction to the area representative. "If they don't hit it off, quite simply the deal doesn't go any further," he says. "We're in the business to sell franchises, but there are some more important things in life than that. If the area representative is going to wake up and half the people they're calling on they dread, their life is pretty miserable."
The next step is a day of discovery, which prospects attend before they've put down any deposit, because Fox doesn't want financial commitments coloring the decision. Fox personally spends two or three hours with franchisee groups, every other week. "It's primarily to tell them what the ingredients for success are, and to make it clear what the expectations are for their performance. I think it's important they hear it from me," he says.
In 2010, Firehouse Subs had 370 restaurants, and Fox wrote a strategic plan forecasting 2,000 restaurants by the year 2020. They're closing in on 900 restaurants by the end of 2015, and he believes they can pick up the pace to make the ultimate goal because they're now franchising in all 48 contiguous states. "That opens up the funnel wider," he points out.
Fox believes in plenty of people to support the growth, and points to the company's founders, two firefighters, who will fund an expensive structure. "You can have all the culture and all the philosophy that you want, but if you can't support it adequately out in the field, then you're really going to be fighting an uphill battle," he says.
---
Cake bakeries
Founders Debra Shwetz and Dena Tripp started the franchise in Las Vegas in 1997, and now they're debuting on our Fast and Serious list at No. 11, with 80 units and $52 million in revenue in 2013, up from 42 units and $22 million in revenue two years earlier. The focus is on cakes to give as gifts, made in Bundt pans and sold in four sizes, from Bundtinis about the size of a cupcake, up to 10-inch sizes.
---
Sandwich stores
Jersey Mike's looks to existing franchisees to grow units, along with new, multi-brand, multi-unit franchisees. In 2014 the brand saw 20 percent unit growth, opening 155 new locations, and 50 percent of that growth came from existing franchisees.
Once those franchisees are signed, Jersey Mike's focuses on training, extensively before store openings, and continuing once the restaurant is open. "We train our teams to make an authentic sub and we want them to be authentic behind the counter, too, in the way they interact with customers," says President Hoyt Jones. "From the beginning, our founder and CEO Peter Cancro has said that we are a training company, and that is fueling our growth."
Last April, Jersey Mike's rolled outs its first branding campaign, called "A Sub Above," and Hoyt believes it's helping differentiate the brand in the marketplace. Their hope is to reframe the sub sandwich experience, "as has been done with coffee and Mexican food," Hoyt says.
---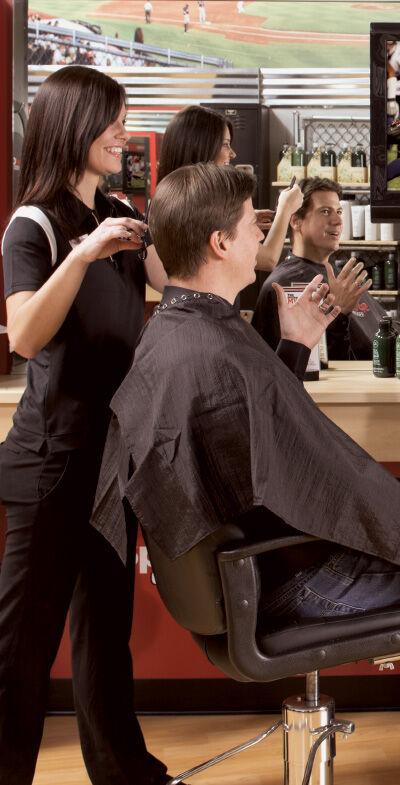 Haircuts for men and boys
"We will not compromise" on the quality of franchisees nor the real estate locations selected, vows founder Gordon Logan, and the chain topped 1,200 units and $350 million in revenue at the end of 2013. Its unit growth clipped along above 38 percent, too, over the three-year period. One marketing effort that boosts the chain is its NASCAR and military veterans sponsorships. In 2014, for example, Sport Clips extended its partnership agreement with Darlington Raceway to sponsor the NASCAR VFW Sport Clips Help a Hero event through the 2016 season.
---
Breakfast and lunch restaurants
Another newcomer to our list is The Egg and I, topping 92 units and $77 million in sales in 2013. It's defying an overall decline in family chains, mostly on the strength of breakfast. "Breakfast is the only category that's growing in the restaurant industry today," an Egg & I veep told Franchise Times last year. "My No. 1 competitor is home." Taco Bell's entry into breakfast actually helps The Egg & I, because Bell's major ad campaigns for breakfast raise awareness for all.
---
Beach-inspired restaurants
More than 66 percent growth in unit count over three years, to 65, puts this Baja Coast-influenced restaurant up a notch on our list. At the beginning of this year, Costa Vida pushed into the Pacific Northwest, signing franchisees in Vancouver and Portland. Scott Dickinson, one of the franchisees, is a 29-year veteran with KFC who sold his KFC locations before signing on with Costa Vida.
---
Massages, facials and skincare
Massage Envy Spa passed the 1,000-clinic milestone last year, and COO Joe Luongo says the brand is still on pace to add 100 units this year, or roughly two a week. Facials have been added to the brand, which he calls "wildly successful," and a skincare line developed through a partnership with Murad is boosting revenue at individual units.
The brand has yet to open any international units, one of the key opportunities discussed when Roark Capital bought Massage Envy in 2012. "The question is not if, internationally, it's when and how," Luongo said. "It's a complicated model in that when you're looking at therapist supply and experience, it's very different across the world. We are going to go with smart, focused growth."
He sees plenty of opportunity in the United States; they're in every state except Wyoming, although Luongo acknowledges there aren't many people there.
On the other hand, they've just opened their first three clinics in New York City, where he sees promise despite a crowded field. "Where there's competition there's usually opportunity," he says.
The key will be keeping up the quality franchisees and locations as they push toward 2,000. "We have a very clean, detailed process for how we look at growth," he says. "We don't just award locations to award locations. We have to go through a process that says, does it make sense, will it be profitable revenue growth?"
---
Chicken wing restaurants
"The bigger we get, the smaller we need to act is a philosophy we live by," says CEO Charlie Morrison. "We've had 10 years of same-store sales growth and the only way we keep that momentum going is to stay focused on delicious food, solid operations and open communication with our franchisees."
Morrison also points to investments in social and digital media, which have driven increased revenue through upgraded online ordering tools. He cites a "low closure rate" that makes the system attractive to banks.
Wingstop is courting bankers of its own these days, as it has signed with a new investor relations firm in a possible run-up to go public. The Wall Street Journal reported in October Wingstop is talking with underwriters for an initial public offering that could raise $100 million. The chain, founded in 1994, has more than 660 locations across the U.S., Mexico, Russia, Singapore and beyond.
---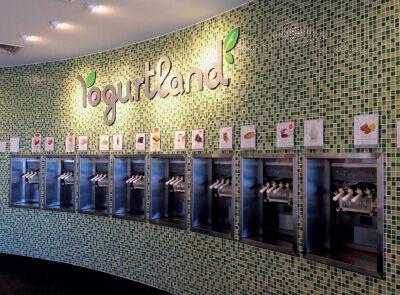 Frozen-yogurt stores
"Fast growth or marketing gimmicks to intercept traffic can hide a lot of inefficiencies in  the short run," says Craig Takiguchi, Yogurtland's VP of brand management. "But we believe the only sustainable way to grow is over time and by adding real value."
The frozen-yogurt industry is evolving, he says, moving from what was a destination purchase. "Today, we are seeing customers who want to integrate their purchase in their day-to-day activities," so they're shifting to a convenience model and looking at non-traditional locations.
He also is eying a "vast world" outside of the U.S. The total market for yogurt consumption is almost $70 billion, and frozen yogurt is "maybe" only 15 percent of that. "Finding the delicate balance between localizing the product and maintaining our brand identity will be our focus in the coming years," he says. The brand had 275 units at the end of 2013 and $143 million in revenue.
---
Noodles restaurants
Noodles & Company is finding the public markets to be bruising, after its initial public offering in September 2013. The stock price last fall was down 58 percent over the past year, and in the first quarter of last year Noodles reported a 1.6 percent decline in comparable restaurant sales, blaming the dip on the cold weather. Unit count topped 380 in 2013 and $409 million in sales and the company moved up a few notches, to 19 from 22, but the Street has been unforgiving.
---
Massage therapy
Elements, one of two concepts for WellBiz Brands along with Fitness Together, has reached enough critical mass three years in a row to make our list: From 83 units in 2011 and $38 million in revenue, to 167 units and $59 million in revenue in 2013.
---
Sandwich stores
"We lead with brand, we lead with heart, we lead with emotion," declares Jeff Sinelli, founder of Which Wich, about how he views growing his franchise. "But with all the soft stuff, the hard stuff has to be there. You have to have a model that will attract investors."
Sinelli cites a "seed and spread" strategy, which he says many criticize as not the way to go. (Others prefer waiting to open a market until you have five or six stores, at least.) "The problem with franchising is, that's not always an option. One is very capital intensive," he says about opening many stores at once.
"The other one is smart, because you start little and grow, instead of start big and start spending, spending, spending."
Which Wich counts 328 stores today, and Sinelli is trying non-traditional locations, such as convenience stores, drive-thrus and airports. He's also testing four branded kiosks, located in office lobbies, where workers can order sandwiches, then walk a couple of blocks to pick them up, ready to go.
---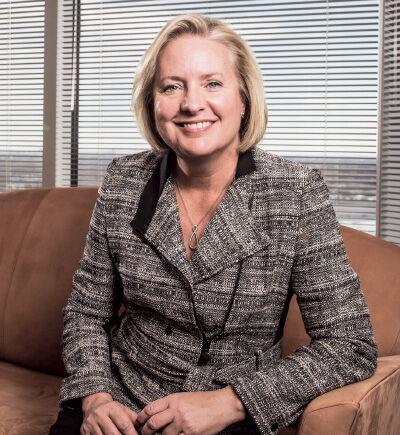 Sports bar & grills
When Buffalo Wild Wings went public, in 2003 with fewer than 300 restaurants, CEO Sally Smith set a goal to hit 1,000 restaurants in 10 years. "We missed it by one month," she declares, reaching that milestone in January 2014. Now she's set a new goal: 1,700 Buffalo Wild Wings restaurants across North American in the next 10 years.
"We see tremendous opportunity in California, and certainly in New England and Florida," she says. International expansion, too, is ahead, with additional restaurants set for Canada and Mexico, plus forays further afield in the Middle East and the Philippines. "Our long-term strategic vision is to be a company of 3,000 units with multiple brands," she says.
She believes in setting a specific and measurable target, not so much to please Wall Street, which she claims is not her focus, but rather to motivate her entire team. When employees see the company is expanding, they know opportunities for promotions will expand as well.
She is also pursuing her strategy to invest in emerging franchises, both to help others learn from her experience—Buffalo Wild Wings learned a lot of lessons the hard way, she says—and to offer franchisees alternative brands to purchase. That's already happened with PizzaRev, in which the franchise invested in 2013, followed by Rusty Taco in 2014.
---
Home care services
Right at Home moves up four spots this year, to No. 23, with 381 units in 2013 and $266 million in revenue. That compares with 286 units in 2012 and 244 in 2011, and reflects continued growth in the home healthcare segment. This February, Harvard Medical School announced a new partnership with Right at Home to help determine how home care can improve senior health and reduce costs by preventing hospitalizations.
---
Auto, health and other insurance
A newcomer to the list, Estrella Insurance qualifies for the first time this year, having appeared on our Franchise Times Top 200 for three years running, and reaching 70 units and $168 million in sales in 2013. Estrella offers auto, commercial, business and boat insurance, among others, and has a new feature on its website: a button urging customers to avoid the Obamacare penalty, and apply for health insurance.
---
Fast-casual restaurants
"I think it's a progression of steps," says Chris Newcomb, CEO, when asked to explain the tipping point when a franchise starts to attract multi-unit franchisees and accelerate its growth rate. "You get a stamp of approval when the private equity group comes in," he says, referring to Sentinel Capital's purchase of a 55 percent stake in the brand last year.
That in turn allowed Newk's to attract Jim Greco as COO, the former boss of Bruegger's and Sbarro's, and Chris Cheek, another well-known franchise development executive. The beefing up of management goes deep at Newk's, he says, from construction management to real estate to marketing.
For Newcomb, though, brand success starts with the food, and these days he's touting the sushi-grade Ahi tuna salad as one of its limited-time offers. He believes such fare gives Newk's a shot at gaining ground on Panera.
Last year Newk's added 11 restaurants to its 66 on the books in 2013; this year they'll add 29, he predicts. "We're really going to give fast-casual a run for the money," he says.
He closes with a philosophy: "In life if you do the good deed and do the good job and keep your head down and persevere, at the end of the day you'll get to where you want to be in life."
---
Childcare and education
The Learning Experience makes its second appearance on our Fast and Serious list, with 126 units in 2013 and $125 million in revenue. It's the only child education franchise in the smartest-growing 40, which is notable given the fast overall growth in the sector.
---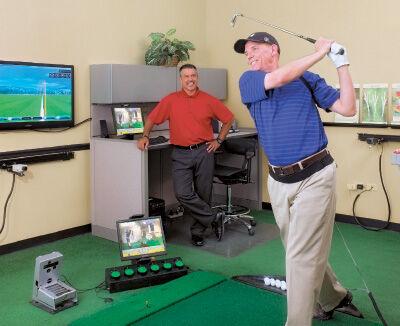 Golf instruction centers
A big focus on proprietary technology is a main driver behind GolfTEC's recent growth—the golf instruction franchise opened 103 units in 2014, adding to 182 total the year before. "We have a nine-person software department that powers our business," says CEO Joe Assell.
He's talking about GolfTEC's motion analysis software, which works like this: Two sensors go on your body and measure your movement as you hit a golf ball. Then your swing is compared with 150 PGA tour players. "So we have a model golf swing based on research. That's a big deal in our business, because besides us, all of golf instruction is individual golf pros with individual theories about your swing," he says.
A new mobile app, unveiled about 18 months ago, also allows people to video their swing on the course and send it in for analysis by their golf instructor.
When people see their swing compared to the pros, they're often amazed, and not in a good way. "People have no idea what their swing looks like until they see it on video, and they say, 'that's not me,'" Assell says with a laugh.
Another move fueling growth is a switch in ad spending. GolfTEC changed its national ad fund from 2 percent to 4 percent of sales, and reduced its local spending requirements. "We pooled what everybody was spending locally into a national fund, which allowed us to increase our commitment, primarily to the Golf Channel.
"Our brand awareness has gone through the roof here," he says, after spending $4 million on marketing last year. This fall, GolfTEC was at 65 percent brand awareness, and 27 percent first mention without prompting. That's up from 26 percent and 5 percent, respectively, seven years ago, he says.
---
Massage therapy and facials
Like its much bigger brother, Massage Heights has added a "body + face" tagline to get into the facial business, too. That includes chemical peels and other heavy-duty treatments. Co-founder and COO Shane Evans took a spin through the celebrity mill last year on the CBS reality series "Undercover Boss." The brand opened its 100th unit, which it now calls "retreats," in December 2013, and had 30 franchises in development and plans for 75 licenses in 2014.
---
Home care provider
Lily Sarafan, CEO, has led Home Care Assistance for nearly 10 years. But it was only in the last few that growth started picking up. That's after she was inspired by an advisory board member, a former executive of Starbucks, Howard Behar, who wrote a book called "It's Not About the Coffee."
"Based on his advice and counsel, we decided to put our company on a path of hiring really amazing, brilliant people who were excited to come to work each day, beyond anything else," she says.
"It all came as a result of really talented people to have the space and approval to move these projects forward without too much bureaucracy."
One example: a new cognitive therapeutics program, developed through a scientific division at the franchise that employs neuro-psychologists to create therapies that can help reduce the incidence of dementia in patients.
One of Home Care's employees was looking at the data, and had a revelation, Sarafan says.  "Approximately 40 percent of seniors have dementia, and yet the homecare people are only helping them understand the symptoms. They're not contributing to the reduction in the rate of decline.
"We can contribute to humanity by developing interventions," she says, a motivating mission for corporate staff, franchisees and caregivers alike.
"We're probably the only franchise that spends more on our development and support than we bring in in franchise sales and royalties all together," she says.
"So you would imagine, wouldn't the company go bankrupt? What we did early on is open our own stores, so those stores are a profit center for our company that allow us to go above and beyond." Home Care Assistance passed its 100-unit mark last year.
---
Neighborhood restaurants
Sometime in the next year or so, Corner Bakery Café will have about the same number of corporate-owned and franchisee-owned stores, a shift for the restaurant chain that only began franchising a handful of years ago. That has made CEO Mike Hislop even more of a believer in one key to growth: choosing the right franchisee.
"Guiding a company through that, it changes a little bit of where you're going to concentrate," he says about starting to franchise. "And you know what? We're early. I have learned so much from them," he adds about the large franchisee groups that have signed with the brand. "They are part of the strategy moving forward. They've been doing this for years and I haven't.
"My No. 1 goal as CEO is to make sure I make the right franchisee partner decisions," he says. Prospects come into discovery days and visit a prototype restaurant, and the brand's first employee demonstrates all the food items. "They get through almost all the items. They get full," Hislop says.
"We found out that we need someone who will come out here and learn. We have three dayparts, and we have well over 20 percent catering. So even if you've been in Applebee's or Chili's or a fast-food concept, you need to come in and understand the brand," he says. "When you're watching them, do they really get the food?" he wants to know.
Corner Bakery, with 159 units in 2013 and $354 million in revenue, spent the last year signing some major franchisee groups, adding 27 new cafes in seven new markets. Among those are PhaseNext Hospitality, Four M Bakery, Parikh Network, Neo Fourno and NW Ventures.
---
Pretzel stores
Topping 1,500 units in 2013, Auntie Anne's Pretzels also turned in a three-year unit growth rate over 27 percent. International has been a hot spot, and the brand passed the 400th global location milestone late in 2013. In May last year, a master franchise agreement in Canada was signed, in which Canadian Pretzel will open 40 locations in our neighbor to the north by 2023. Veteran operators in the United States—a group including Phillip and Matthew Patinkin and John Desjardins, who own 77 Auntie Anne's in 12 states, will lead that charge.
---
Cinnamon roll shops
Cinnabon took a dive on our list this year, from No. 5 last year to No. 32, with unit count topping 1,294 in 2013. A much slower growth rate in both units and revenue from 2012-13 was the reason: 3.5 percent sales growth compared with 28.8 percent one year earlier; and 12.1 percent unit growth vs. 24 percent.
This February, Cinnabon announced a leadership change, with Kat Cole, president for four years and the engineer of rapid growth, taking a larger, global role with the parent company as group president, FOCUS Brands. Joe Guith, COO, becomes president of Cinnabon.
---
Bakery-café chain
Panera is far and away the leader in the bakery-café chain, with more than 1,777 units and $4.28 billion in annual revenue in 2013. But it started this year with negative news: its first down year for shareholders since 2007. The chain's stock price fell about one percent in 2014 after an almost fivefold rise in the prior six years, and had Bloomberg speculating it was giving an opening for activist investors to demand change.  
Some find promise in Panera 2.0, its effort to go digital with online ordering, mobile pay and iPad kiosks. That costs $125,000 per restaurant, though, which other critics say is too expensive.
---
Mexican restaurants
A grand-opening team that has "fine-tuned the countdown process" is one tactic used by Moe's Southwest Grill to boost store count. President Paul Damico says the team takes franchisees step by step through the process, from signing the deal to opening their restaurant doors.
"This team is a cross-functional, well-oiled machine," he says, and includes representatives from development, training, operations and marketing departments. The approach "creates enormous efficiencies that allow us to successfully open more restaurants year after year. "
And they're doing plenty of those openings. Moe's Southwest ended 2013 with 533 units and $500 million in revenue.
---
Used-clothing retailers
Plato's Closet sells used-clothing to teens and 20-somethings, a notoriously fickle group that changes on a whim. So reaction speed is key to the brand's success. "We're buying from our customer every day," says Steve Murphy, president of franchising. "So if we see they're turning off of a brand like Abercrombie, and turning toward fast-fashion-oriented brands like Forever 21, we then can react to what we buy as well."
Recently franchisees and corporate-employed trend-spotters saw a shift to athletic-leisure wear and away from denim, for example. "Our stores can literally change on the spot and begin to make those changes.
"We don't have a 90-day lead time coming across the water," from a manufacturer overseas. "So as those styles are changing, we can literally be buying them on the spot."
Murphy attributes the roots of Plato's success to being the first to franchise, back in 1999, and trying to keep ahead of the rest since then. "We have had a lot of me-too competitors that have tried to come into this space," he says. "We don't focus on the competitors, but we've found the focus is internally on how do we wake up every day and improve what we do."
Plato's Closet had 397 stores at the end of 2013, and $387 million in sales.
---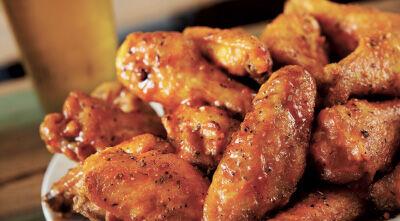 Wings restaurants
Unit economics is Hurricane's focus "first and foremost," says CEO John Metz, who is also a Denny's, Dairy Queen and Marriott franchisee and who bought the brand six years ago with partners. "I don't know what I was thinking," when he bought it, he jokes. "It's really different" from being a franchisee. "I know so much more about being a franchisor than six years ago."
Food costs is one item he keeps a laser eye on, and because they own 10 corporate stores, he feels those rises just as the franchisees do. Hurricane prints menus only twice a year, but in between can make adjustments by offering limited-time offers.
"We just recently introduced rice bowls," he gives as an example. "I was really suspect of putting rice bowls on our menu. I thought, who's going to order a rice bowl?" But when he tasted it, he thought they were delicious but didn't look like the picture. "So we had to change the way the vegetables are cooked.
We had to fresh cook instead of steam cook." The bowls are selling well and they've got a lower food cost than many items.
Another tactic is to "trick" the diner, by switching pictures on the menu from the high food cost items, like beef, to the lower food cost items. "Because people tend to eat with their eyes," he notes.
On the labor side, they're looking to save costs with two primary tactics. They've rolled out Ziosk, a table device where you can order appetizers, re-order drinks and pay at the table. That last feature, in particular, takes about five minutes off an average guest table and allows a reduction in server counts.
Second is an automated kitchen display system that sends orders to the kitchen electronically. "It's much easier for the cooks and it makes the kitchens much less confusing, and there are fewer re-cooks and mistakes," he says. "We're able to reduce our kitchen cook times by, say, one to two minutes per ticket, which is huge. But more importantly, we're making less mistakes so we have less waste."
When he and partners bought the chain in 2008 there were 28 units, and at the end of 2013 they topped 57. Current franchisees are taking note, with several legacy franchisees adding a second store.
---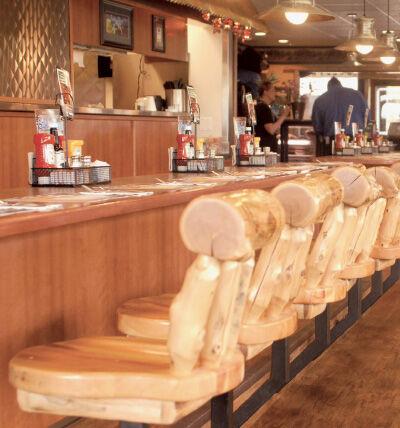 Family restaurants
Bruce Dean, co-founder of Black Bear Diner, believes in small steps, every day, to keep improving his system. "Are we a great organization, are we a good one, are we an average one?" he asks people at all levels all the time. "I ask our own people, our franchisees, our field consultants—what do you see as our weak points?" And then he chooses common themes to tackle.
The current hot button is training, identified by many as an area of weakness. "Sometimes a franchisee, for example, will lose a manager and not have someone trained to back them up. Those are things we face every day, so then how do we handle a situation like that?"
Black Bear Diner has 67 restaurants today, with 8 to 10 in the pipeline for 2015 and "probably" an equal amount in 2016. It debuts on our list this year.
Dean has been in the restaurant business since age 15, when he worked as a dishwasher at Sambo's, and paid his way through college and partway through grad school, cooking in restaurants. He still likes getting his hands dirty when he visits his stores. "Sometimes I go back and help the guys who wash dishes.
I like getting to the restaurant level. I like working with people. It's a good message" to send, when the CEO rolls up his sleeves.
Plus he's eager to hear their suggestions for improvement.
---
Commercial cleaners
With units topping 2,946 in 2013 and $136 million in revenue, Vanguard is keeping a decent growth pace, although it descended to No. 38 from No. 21 last year. Revenue growth from 2012 to 2013 was 8.8 percent, down from 19 percent the prior year.
---
Batteries and light bulbs retailer
A new service, mobile device repair, is the big news for Batteries Plus Bulbs, which a few years ago added light bulbs to its original model as a batteries retailer. They can now repair smartphones and tablets at more than 620 stores nationwide.
"This service is very synergistic for us as we have thousands of these types of devices in our hands every month installing replacement batteries for our customers," says CEO Russ Reynolds.
Results of the move aren't reflected in this year's Fast and Serious list, which reports numbers through 2013, when Batteries Plus Bulbs had 602 units and $452 million in revenue. Reynolds calls those investments crucial. "We're continuously reinvesting in our business to stay relevant, and to protect our brand position," he says.
---
Smoothie restaurants
CEO Mike Rotondo keeps his eye on two key metrics constantly: first, the number of existing franchisees who add another unit or two. Of 101 franchisee agreements signed last year, 65 percent of those were with existing franchisees. "And I think our biggest deal was a five-pack," he says, meaning there were no giant development deals that boost the numbers but often fail to materialize.
That proves to him, he says, "OK, this isn't a one-night stand, this is long-term," he says.
The second metric is sales growth, particularly the source of the growth. "We're 11.4 percent up in comp sales, and 95 percent of that increase is coming from traffic" rather than price increases. "We didn't increase our prices; the average ticket has been in the $8 range for the past four or five years.
"I don't have an 11 percent increase because I took price. I have an 11 percent increase because we put products out there that our consumers wanted."
Popular products include a spinach and kale smoothie, recently introduced, that Rotondo insists is delicious. "The real key is, it has to taste good. It has to hit on more than one category; it can't just be healthy, it can't just be trendy," he says.
"Sometimes people rush things to market and all it is is trendy," he adds.
Rotondo says he reviews every application from franchisees, and will walk down to challenge his franchise development team if someone doesn't seem like a match.
"We walked away from a big, multi-unit deal last year, and they were dumbfounded," he says about the prospect. "They were franchisees of other brands, so they got those other brands to make concessions to them, and that doesn't work for us."
Tropical Smoothie had 376 units in 2013 and $170 million in revenue.
---
About the Fast and Serious formula
Franchise Times worked to create a formula to identify fast-growing franchise systems that also have staying power, as an antidote to multiple other rankings that include too many one-year wonders. Controller Matt Haskin developed a proprietary 10-point formula, including percentage sales growth, percentage unit growth, dollar sales growth and numerical unit growth over the past three years, with more weight given to acceleration in years two and three.
The database for the project is the Franchise Times Top 200 plus 300, our annual ranking published in October of the largest franchise systems by revenue.
Haskin identified 397 companies that submitted information all three years for that project, and then selected for analysis 331 with systemwide sales above $40 million, the floor for consideration for Franchise Times Fast and Serious.
Franchise Times begins its research in March for this year's Top 200 list. To participate, email Abbi Nawrocki, abbi@franchisetimes.com, beginning March 1, to fill out a survey, or visit www.franchisetimes.com to complete a survey online. If your company participated in the FT Top 200 last year, you will receive an email from us in April, but let us know before then if your contact info changed.