Fast & Serious: 1 • 2-10 • 11-20 • 21-30 • 31-40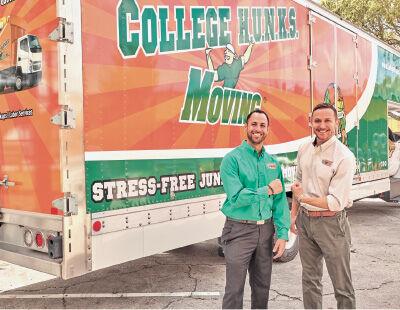 21. College Hunks Hauling Junk
Moving, junk removal
Being able to get "'A' players on the bus," is what helps College Hunks Hauling Junk drive sustainable growth, said Omar Soliman, CEO of the franchise that's new to our Fast & Serious ranking this year. "Our business is all about people," continued Soliman. "When we have the right people in the right seats we can drive exponential growth. We do this by being a purpose-driven, tech-enabled, socially conscious brand." From 2015 to 2017, College Hunks grew sales an astounding 122.5 percent to $75 million. Soliman noted the brand's proprietary software helps its franchisees "work on the business and not in the business. By investing heavily in technology we are able to disrupt a $20-billion industry. The typical mover or junk hauler simply cannot scale the way our franchise partners can." With fast growth comes the challenge of increasing capacity to handle the business, and Soliman said College Hunks is constantly working to ensure it has the trucks and labor to keep up. "As a high-growth brand that essentially doubles every two years, we need to stay aggressive and always be ahead of the eight ball for growth," he said.
---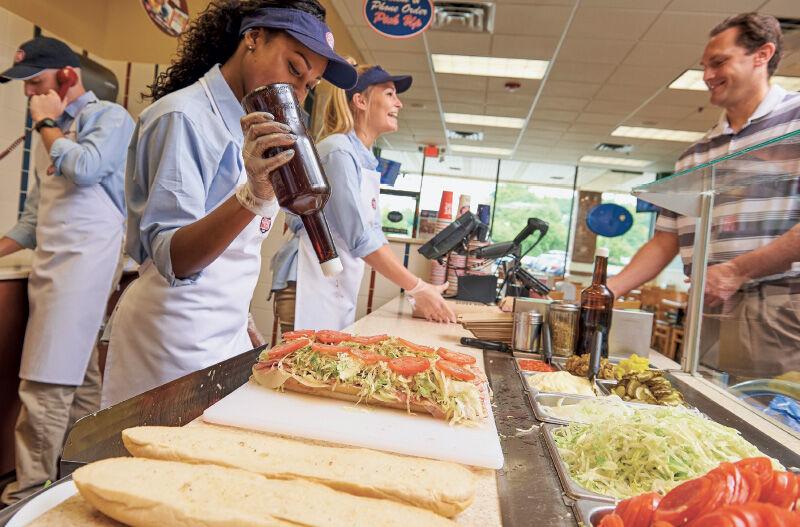 22. Jersey Mike's
Fast-casual sandwiches
In a quickly maturing system of 1,300-plus locations, Jersey Mike's continued growth is primarily coming from within, said President Hoyt Jones. "We continue to have a bigger emphasis on internal growth, which is evidence that the business model is still strong," said Hoyt as he noted 65 to 70 percent of new openings come from existing franchisees. Though Jersey Mike's slips 15 spots to No. 22 this year, the brand finished 2017 with 44 percent sales growth to $975 million since 2015 and grew units by 28 percent during the same three-year period. As many franchisees add their second and third units, Jones said it's crucial to "ensure they're prepared for the jump," which is why Jersey Mike's remains focused on its people pipeline and providing resources to franchisees to develop internal talent. "Our franchise is very hands on … so we look for that continuity in the store so the customers know the employees and the employees know the customers," said Jones. "That breeds familiarity, which breeds additional transactions." Over the last couple of years Jersey Mike's also bolstered its national advertising fund, with emphasis on advertising during NFL and college football games and increasing its involvement with the NCAA because those viewing demographics mirror the sandwich brand's customer base of 22- to 40-year-olds. "Sixty to 70 percent of the national ad budget is focused on national TV, so we're hitting customers across the country, exposing more customers not only from a sandwich standpoint but from a franchise standpoint," said Jones.
---
23. Workout Anytime
Low-cost gyms
Without the presence of a big national brand, Workout Anytime wants potential franchisees to "actually be able to see us in action," said COO Mark de Gorter, which is why the gym brand targets cities such as Dallas, Texas, as regional hubs for expansion. Workout Anytime entered Texas in 2017 and will continue to grow regionally around Dallas "like we did with using Atlanta to grow outward," said de Gorter, in reference to the franchise's Georgia origins. Workout Anytime debuts on our ranking at No. 23 as it closed 2017 with $57 million in sales and 143 units, growth of 62 percent and 59 percent, respectively, since 2015. The simplicity of the low-cost, 24/7 model is "the secret to our success," said CEO Steve Strickland, and over the last three years the brand has hit critical mass, allowing it to enhance training and refine operational systems. They've turned being smaller into an advantage, he continued, spending a lot of development money showing up where other national brands don't have territories available. "We've had success following them into markets," said Strickland. "We do better in smaller markets and our brand is a big deal in those communities. If I've never heard of the market, it probably means it's a good one for us." The rising cost of real estate is still a challenge, and Workout Anytime pays close attention to the closure of other brick-and-mortar concepts in areas where it can move in at a lower cost. "We're in the low-price segment, so the model works well when rent is less than $10,000," said Strickland.
---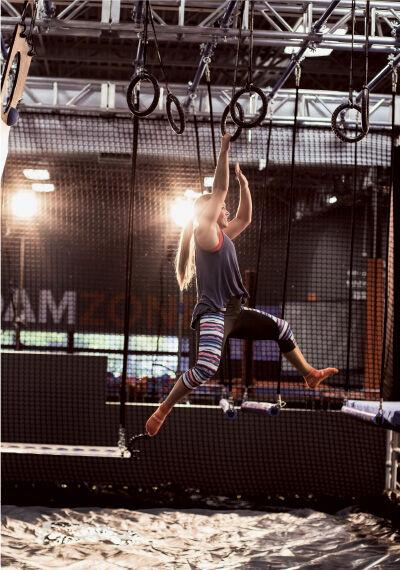 24. Sky Zone
Trampoline parks
Continued increases in sales and unit numbers at Los Angeles-based Sky Zone requires constant innovation because, Jeff Platt said, "innovation drives growth."
"The key though is how do you pick the areas where you want to innovate and will drive the bottom line," said Platt, CEO of the No. 24-ranked company on this year's Fast & Serious list. "And then it becomes about how do you innovate in ways that are cost effective." New attractions at Sky Zone's nearly 200 parks are one way the brand brings innovation to life and continually creates what Platt called "new news," or "reasons to talk about the brand and get guests interested." The addition of ninja warrior courses was a large capital expenditure for the brand, but also a way to drive interest in Sky Zone and an opportunity to search for cost savings. "Reducing costs is something always on the mind of the franchise owner," noted Platt. "That's something we've put a lot of emphasis on." While the cost of raw materials has gone up, Sky Zone was able to drive down the cost of the new course by creating a new "catch net" fall system that's less expensive than foam cubes or an air bag system. One ongoing challenge for the brand, meanwhile, is promoting the educational benefits of play, an effort Platt said he was disappointed in last year and something he's making a priority going forward. "We need to bring that to life," he said of a marketing campaign to encourage the prioritization of play.
---
25. TeamLogic IT
Managed IT services
"Profitable growth is what we preach," said President Dan Shapero of the mantra at TeamLogic IT, which provides IT services on a subscription basis to small and medium-sized businesses. The model itself is designed for just that, and as TeamLogic joins our list for the first time at No. 25 it aims to build upon the 66 percent sales growth it's had from 2015 to 2017. While TeamLogic does project work, replacing or repairing equipment or handling one-time network issues, it's heavily focused on growing its managed services business. "That's the value proposition of what our franchisees are selling," said Shapero. "So there's recurring revenue. It's more predictable cash flow, predictable revenue." The necessity of cyber security to businesses, along with the constant monitoring and regular maintenance of equipment offered by TeamLogic, has helped drive growth, said Shapero, and the franchise has also added services like cloud computing and business continuity planning. "That's the protection and being able to recover data in a disaster situation," said Shapero of the latter. Franchisees aren't required to have a tech background but need to have "great communication skills, a high level of confidence and a bent toward customer service." "We sell customer service as much as we sell technology services," continued Shapero. Like in other sectors, qualified labor is a challenge for franchisees. To help on that front, TeamLogic works with CompTIA, the trade association that issues professional certifications for the IT industry, to provide discounted training and classes aimed at improving technician retention.
---

---
26. Wingstop
Chicken wing chain
In its quest to become a top 10 global restaurant brand, Wingstop doesn't waver from four growth strategies CEO Charlie Morrison said sustain and reinforce its "category of one" positioning. National advertising, digital expansion, national delivery rollout and continued global unit expansion are the focus for Wingstop, which for the fifth straight year makes our ranking, though it's down from No. 10 last year. Continued improvement in margins, "driven by lower chicken wing price and leverage from our new supplier/distributor relationship," enhance the brand's unit-level economics, noted Morrison. "At our domestic system average unit volume of $1.1 million, these returns exceed 50 percent," he said. "These industry-leading returns are driving our unit growth and the reason that existing franchisees continue to reinvest and grow the Wingstop system." Existing franchisees comprise approximately 80 percent of the pipeline for new unit development. Brand awareness, though, remains a challenge, one Wingstop is combatting with accelerated national advertising and the implementation of an additional 1 percent in national advertising contribution beginning in January.
---
Chiropractic clinics
The unit economics drive everything, said Peter Holt, which is why the CEO of The Joint again noted staying focused on those numbers is his No. 1 philosophy on sustainable growth. "One of the core responsibilities of a franchisor to its franchise community is to provide an operating system that is based upon a fundamental understanding of the unit economics of the concept," he said. "As the market changes, so must the franchise system." Though it's down from its No. 9 spot last year, The Joint grew systemwide sales nearly 28 percent in 2017 to $126 million and finished the year with 399 locations. And same-store sales increased 20 percent, Holt said. The regional developer model is an important tactic for accelerating growth, and in addition to identifying and qualifying new franchisees in a territory, regional developers assist in field training, with clinic openings and provide ongoing support. "And for that assistance, we share part of the initial franchise fee and part of ongoing royalties," said Holt. Regional developers oversee approximately two-thirds of The Joint's franchised operations and are responsible for 80 percent of openings. Because chiropractic care isn't necessarily top of mind when people are evaluating a franchise, Holt said educating prospects is crucial and a challenge, one the brand addresses in a number of ways. Public relations and communication with franchise publications is a focus, said Holt, and The Joint has a standalone website for franchise sales. "We also make it clear in our franchise sales campaigns that you don't need to be a Doctor of Chiropractic in order to be a franchisee in our network," he said. "Finally, having a transparent and strong Item 19 in our franchise disclosure document helps us market directly to candidates looking for a solid business opportunity."
---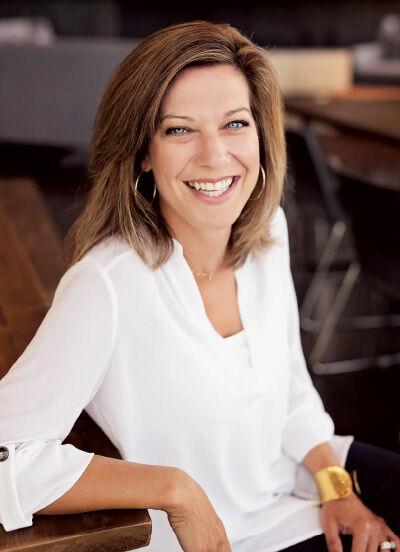 28. Anytime Fitness  
24-hour gyms
While it certainly doesn't hurt to be in a thriving industry like fitness, noted Brand President Stacy Anderson, "The secret to our extraordinary and sustained growth has been developing a model that balances our ability as the franchisor to innovate, adapt and scale to meet changing customer needs with the franchisees' ability to make a difference in, and be connected to, their members and their communities." Anytime Fitness, which has 4,300 locations in more than 30 countries, grew sales 19.2 percent in 2017 to $1.5 billion. The wealth of data from those locations helps Anytime drive both unit and system growth, said Anderson, and the brand developed predictive analytics that help inform location development and densification strategies. "Similarly on the consumer side, the data is helping us build models designed to maximize lifetime value and minimize attrition for our clubs, through CRM strategies that allow us to predict behavior change and 'mass-personalize' communications," she said. The irony of growth, she continued, is "it's a bit of a double-edged sword" as scale brings challenges of quality control. Anytime uses traditional measures such as Net Promoter Score and mystery shops to monitor the brand and also leverages its large size "to help us manage our scale" through peer compliance reviews and committees, "and a very active franchise advisory council," said Anderson. Internal franchisee forums and Facebook groups also help Anytime stay connected to its 'zees. The brand is also making investments to modernize franchisee training to include new modalities and mobile learning opportunities.
---
29. Pronto Insurance 
Automotive and home insurance
Positioned firmly in the non-standard auto insurance market, Pronto Insurance focuses "on individuals that don't have access to the Allstates of the world," said Sidney Williams, Pronto's vice president of business and partner channels. "That essentially means we focus on the Hispanic market," with the goal of overcoming the stigma that minority auto owners aren't a reliable customer base because some lack access to traditional financing and banking. Pronto, based in Brownsville, Texas, debuts on our Fast & Serious ranking in the No. 29 spot. "Our founders said these are good, hardworking Americans and they deserve access to the same high standard insurance and service," continued Williams, pointing out Hispanics are the largest minority in the United States and the second-fastest growing demographic group. Within that non-standard space, Williams said Pronto continues to grow because it doesn't aim to be the cheapest option but instead focuses on quality and service, along with a proactive rating strategy that benefits customers. "Rather than take a 20 percent rate increase in one year because of something that happens in the market, we try to look long term and ease into those increases," he said. Pronto grew systemwide revenue by 61 percent since 2015 to $175 million in 2017 from its 260 units. As the brand expands outside its Texas borders to California and Florida, Williams noted it's investing a significant amount of money in marketing to attract new franchisees and continues to add support staff to help manage growth.
---
Home healthcare provider
Maintaining a "fanatical, highly selective" franchise development process and being able to "walk the talk," are two of the five core fundamentals FirstLight co-founder and CEO Jeff Bevis said contribute to sustainable growth. A "culture of care," high service standards in client satisfaction and caregiver retention, and providing an innovative, cost-effective and efficient technology platform round out that philosophy. And "walk the talk," he noted, means "not expecting any endorsement or practice from our owners that we have not experienced and reinforced ourselves." FirstLight continued its fast-paced sales growth in 2017, up 29.7 percent to $95 million. Bevis said the franchise expanded its business development and operational support to fuel internal growth, which resulted in existing owners adding new markets at an accelerated rate. With that expansion comes the challenge of maintaining a close culture with franchisees and avoiding the "impersonal, cookie-cutter franchisee-franchisor relationships that often occur with added scale," said Bevis. "To overcome this challenge, we continue to inject new small group meetings with owners to help enhance their profitability." That's meant changing the regional meeting format to 10 one-day local market meetings versus three regional meetings.