Fast & Serious: 1 • 2-10 • 11-20 • 21-30 • 31-40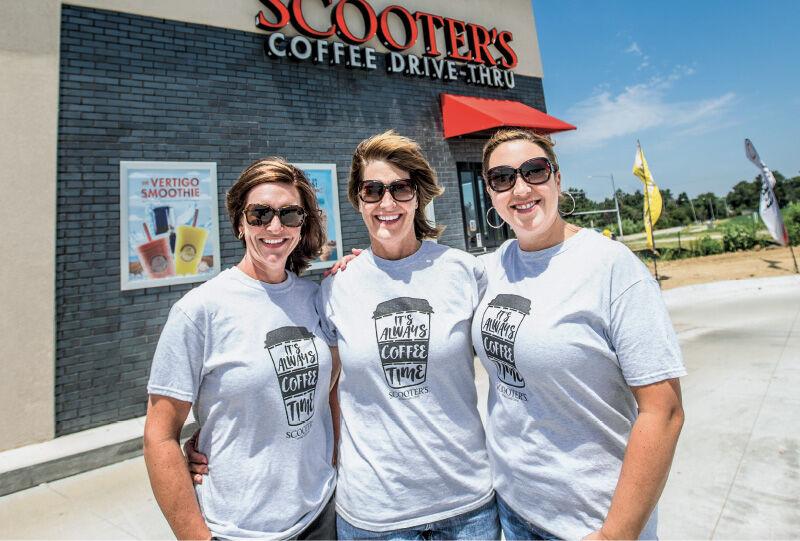 31. Scooter's Coffee
Drive-thru coffee franchise
Scooter's Coffee took 20 years to build its first 210 stores, CEO Todd Graeve points out, and its next goal is audacious indeed: another 800 in the next five years, to get to 1,000 total. "When you set a goal that large within that time frame—I think being very disciplined in terms of who you are, and then make sure you're not outgrowing yourself" are both important, he says. A new private equity group, McCarthy Capital, invested in the company in early 2018, and it adds financial discipline to the mix, as well as quarterly board meetings in which pointed questions are asked and answered. "Any decision we make to resource an audacious goal, let's make sure there's a financial discipline woven through this," is how Graeve describes the give and take with directors. Investments, mostly in people, have marked the past three years, with a new COO in 2017 and a chief legal officer in 2016. To date in 2018 they've hired a chief marketing officer, chief development officer and a senior VP of commercial to attack consumer packaged goods. "And then of course there's been hires below that," he says. Additional resources include a new national headquarters in May, which quadrupled the size of the facility, higher-capacity equipment and a new fleet of trucks. "It's a lot of fun," Graeve says. "This is why I come back to our four core values: integrity, love, humility and courage. Now we have a framework by which we can achieve great things. When you have big goals, there are human beings involved in all of those. It allows you to shoot for the moon and stay grounded at the same time."
---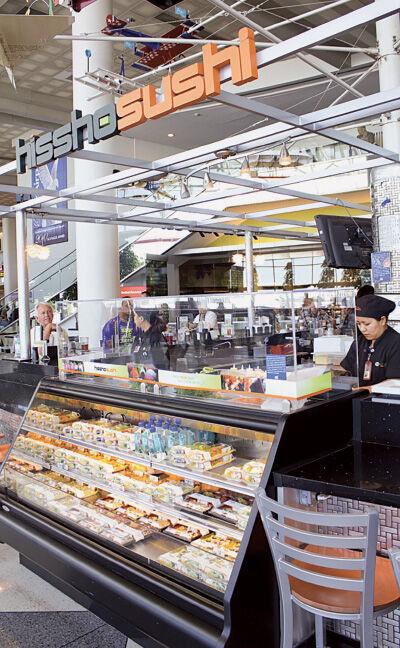 32. Hissho Sushi
Turnkey sushi bars
Hissho Sushi provides sushi bars to supermarkets, cafes, hospitals, universities and corporate foodservice locations, or to put it cleverly like on its website, "At Hissho Sushi, freshly prepared sushi daily on-site is the only way we roll." The corporate headquarters in Charlotte, North Carolina, features "crazy cubicles," some with complete themes like Philip's Tiki Bar, Asian kites and lanterns, and a wild jungle. Like many franchisors, CEO Dan Beem emphasizes the success of its franchisee community. "Because of this we are evolving into a data-centric company to collectively work smarter. Our new technology platform will allow the capture of real time information, which is crucial to our franchisees. With this data our business owners will be able to drive top-line revenue while reducing food and labor costs, ultimately dropping more money to their bottom line," he said via email, adding, "When people crave sushi, Hissho wants to be there, whether it's at their neighborhood grocery store, in the hospital where they work, at their local college campus or even the stadium where their favorite NFL football team plays." The biggest challenge for Hissho is differentiating the brand from others in the industry, and so its recent focus is to "position ourselves as a disrupter in the space. We want to set the standard for what the consumer should expect when they think sushi."
---
33. Fiesta Auto Insurance and Tax
Insurance and tax preparation
John Rost started Fiesta Auto Insurance and Tax in 1999 to meet demand in Hispanic and blue-collar communities in Southern California, and began expanding to other cities via franchising in 2006. The offerings go well beyond the brand name, including auto, home, business, rental property, boat and motorcycle insurance, as well as tax preparation. Systemwide sales grew an impressive 100 percent during the last thee years, with the unit count bumping up by 22 percent. Fiesta's website tells the story in both English and Spanish, emphasizing the customer focus.
---
Auto tire retail and service
"We talk a lot about serving folks, as opposed to providing a service. On the surface it sounds similar, but in reality it's not at all," says Larry Sutton, founder of RNR Tires. And he drives the point home through repetition. "That's the only way to sustain the culture, is repeating, repeating, repeating, repeating." On a tactical level, Sutton points to a promotion about two years ago, in which customers could get a new set of tires and pay for them six months same as cash. "Over 30 percent of our customer base is probably single moms," he said. "It just was tremendously successful. We had so many comments about it that we just decided to make it part of who we are." A second tactic was hiring a public relations firm to get the word out about RNR. With average unit volumes increasing 18 to 20 percent for three years in a row, Sutton believes the unit and sales growth will keep on rolling.
---
35. 911 Restoration
Disaster restoration
Two Army buddies, Peleg Lindenberg and Idan Shpizear, bonded through the trials and tribulations of boot camp and 22-mile marches. They started in 2001 working at a carpet cleaning company, and a year later bought the brand and expanded into home services to include fire cleanup and water damage restoration. Online marketing to help franchisees get more customers is a big focus at the brand. At $56 million in systemwide sales last year, a 40 percent increase since 2015, 911 Restoration posted the second highest sales growth among five restoration franchises on our Top 200+ ranking. (ServPro ranked first, with 13.5 percent growth; 911 Restoration second with 12 percent growth; and Paul Davis Restoration third with 10.2 percent.) The unit count grew a robust 187 percent over those three years.
---

---
Swimming instruction
Paul Preston, co-founder of Aqua-Tots Swim Schools, says, "we really, really take our time with choosing a franchisee," and then surmises correctly, "You probably hear that all the time." But he then goes on to explain he is still the point man for the entire process, beginning when they started franchising 11 years ago. "We have our own method of getting to know who people are. I love to hear from our franchise owners and prospective owners, what are their personal goals? Who are they? I want to know about their family, what drives them, what motivates them, and then fun things: What do our franchise owners want to do?" One person wants to visit every major league baseball park; another wants to start an orphanage in Africa, he says, to name just two examples. Preston can afford the time-intensive approach because he and his business partner want to sign a modest five to seven new owners a year, and open 20 to 23 next year, for example. Seventy-five percent of all growth is within the current franchise system. "Ron and I are the founders and owners. It's just our families that own the company," he says. "We get to determine the growth we want to have. We want to have sustainable, long-term growth." Training the employees of franchisees, mostly college-age people who are swim instructors, has received "accelerated" attention from the brand, incorporating e-learning, videos and intuitive training, so if a trainee is struggling with a topic more instruction will pop up. "What that in turn leads to is less employee turnover, more enthusiasm by the team, which leads to parent satisfaction," he says. The other area of focus is real estate. Schools average about 6,000 square feet and cost from $700,000 to $1.1 million to build, and yes, they include a pool, changing rooms and a lobby area. Major landlords now welcome the brand because a center can bring in 1,500 families a week. "We become not the anchor but like a co-anchor if you will," he says. Aqua-Tots is a newcomer to the Fast & Serious ranking this year, with 50 percent systemwide sales growth over the past three years and a 66 percent jump in number of units. Now that all but two or three franchisees own multiple locations, Preston is expanding the focus of training to help business owners grow their own teams. "When you get to three, four, five then you have to build a team of qualified, passionate, excellent general managers," he says.
---
37. Marco's Pizza
Pizza restaurants
Discipline was the watchword when Marco's Pizza placed No. 13 in last year's Fast & Serious ranking, and focus on rigor in site selection and franchisee signings remains a cornerstone. Marco's Pizza pushed both unit and sales growth about 30 percent over the last three years, not bad for a franchisor with more than $560 million in sales and 882 units on its books.
---
38. America's Swimming Pool Co.
Pool cleaning, repair and renovation
Upon college graduation, Stewart Vernon started a swimming pool service business in Macon, Georgia, his hometown. "I found it was a service-oriented business that was lacking service," he said, and once he "stumbled into the franchising world" his expansion plan was born. Now, "106 owners later," a digital platform called PoolOps is a key component in a bumped-up growth rate over the past three years. "The pool industry is really fragmented, so we searched and searched for the right technology for our franchise owners to move into this digital world. We wanted them to communicate with customers more easily, track their employees." Finding nothing suitable, they created the platform from scratch and now when a technician is on the way to a home, the franchise owner knows exactly where they are, the technician knows exactly what to do upon arrival, and then when finished he or she snaps a photo and emails the picture and an invoice to the customer. "It's a game-changer in the industry," he said. The brand is in 20 states, primarily in the Southeast and Southwest, and is looking to get to 30 states. His biggest challenge is educating franchise owners "on how to be smart and successful business owners. That's the hardest thing for a franchisor to do is really teach somebody how to be business-minded when they maybe weren't before. That and navigating growth, helping those franchisees scale and really grow," he says. Vernon takes care to be sure unit growth doesn't outstrip the support the franchisor can provide. He focuses on items the franchisor can take off franchisees' plate, such as the recent addition of a QuickBooks specialist with an accounting background. "We needed to take that function out of our franchise support staff members, and focus it on one role here." Plans call for adding 15 new owners in 2019, which represents 15 percent growth year over year, a pace he'd like to continue for the next five years. If so, that would double the size in four to five years. It's an ambitious goal for sure, but he's sanguine. "That's where we're headed," he says.
---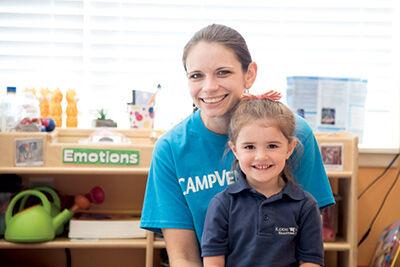 39. Kiddie Academy
Children's learning centers
Real estate is challenging for all companies these days in a tight market, but consider the task for Kiddie Academy, which builds 10,000-square-foot centers with 5,000-square-foot playgrounds and navigates what President Greg Helwig calls "a very encumbered entitlement process." He's added a civil engineer and a former zoning board official to the corporate staff, added a chief development officer position with a vice president of real estate and vice president of construction reporting to that person, and overall increased the real estate department head count from three to five and the construction department from five to 10. Relationships with large national real estate developers, too, get the franchisees up and running faster than in the past, although he doesn't have year-over-year comparisons yet because some of the positions are new. "Most franchise businesses can get 1,500 square feet" and quickly be in business. "That's the biggest challenge we have is getting through the real estate, construction, the entitlement, the zoning approvals, and all of those inhibitors to building your business," he said. Helwig also borrows an education model that favors low teacher to student ratios, and employs one field consultant for every 20 franchisees, much lower than the one-to-35 or -40 ratio that he says is typical at other brands in the industry. Beyond the real estate moves, Helwig points to a robust software program that allows franchisees to compare every aspect of their profit-and-loss statement to others'. "It helps franchisees identify the areas where they can become more efficient in their day-to-day operation," he said. "This software allows them the opportunity to really micro-manage their profit and loss." At a macro level, Helwig has a motto written on the bulletin board in his office, and refers to it often. "All of us are smarter than one of us," it says. "We're a collaborative organization. We believe in group problem-solving. I believe the group of people we've assembled is the best there is, and collectively we make really good decisions." They'll need all that people power, with 215 centers open and operating, and another 180 awarded but not yet open, a challenging load to work through. One fact that he believes shows his formula's success: Three years ago about 15 percent of franchisees owned multiple units; today that figure is near 50 percent. "That's a strong testament to the health of our system," he said.
---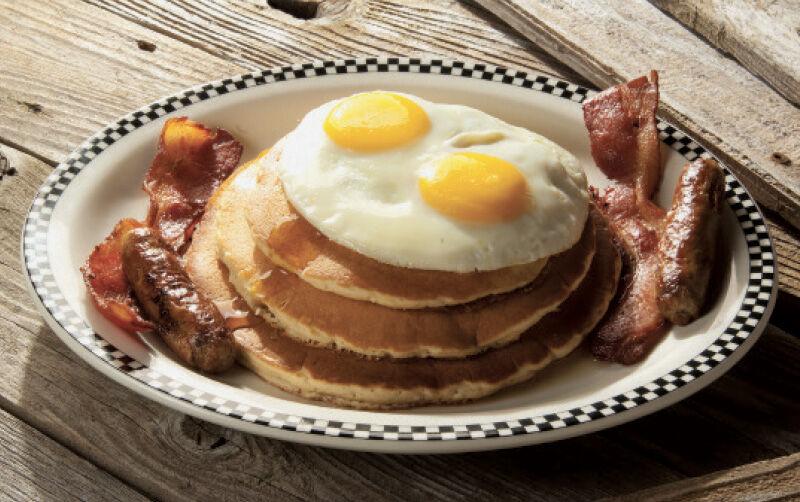 40. Black Bear Diner
Family restaurant
Private equity in the form of PWP Growth Equity entered the Black Bear Diner system in 2016, fueling its eastward expansion from the concept's Mount Shasta, California roots. That's one factor behind a three-year systemwide sales increase nearing 40 percent and unit increase of 43 percent, putting the concept in the 40th spot on our annual ranking, down from No. 35 last year. A new location in Oklahoma City, Oklahoma, was meaningful to the brand's leadership team, as it will serve as a new hub for future expansion. In a talk last spring at the Franchise Times Finance & Growth Conference, CEO and Co-founder Bruce Dean emphasized Black Bear's three evenly divided day parts, split with 32 percent at breakfast, 37 percent at lunch and 31 percent at dinner, setting it apart from other concepts that skew heavily toward breakfast. "I give these talks occasionally," he said. "Family dining is often the poor stepchild of the industry … but the reality is over $13 billion of business is done in family dining every year and I believe there's a huge white space for us."
---
About this project
Franchise Times created a formula to identify fast-growing franchise systems that also have staying power, as an antidote to multiple other rankings that include too many one-year wonders. Controller Matt Haskin developed a proprietary 10-point formula, including percentage sales growth, percentage unit growth, dollar sales growth and numerical unit growth over the past three years. The database for the project is the Franchise Times Top 200+, our annual ranking published in October of the largest franchise systems by revenue. Haskin identified the companies that submitted information for all three years for that project, then selected for analysis those with systemwide sales above $40 million.