Running, rowing, boxing, yoga, Pilates, barre—boutique fitness brands have segmented just about every exercise modality and these concepts' membership numbers continue to increase. Between 2013 and 2017, membership at traditional gyms grew by 15 percent, while membership to boutique studios grew by 121 percent, according to the International Health, Racquet and Sportsclub Association. The expected decline of more traditional gyms hasn't been as swift, however, as some in the industry predicted. In fact, big-box and 24-hour fitness clubs continue to expand alongside these specialized brands.
Just take a look at the Franchise Times Fast & Serious ranking presented in this issue. Planet Fitness, Anytime Fitness and Workout Anytime are all ranked among the top 40 smartest-growing franchises, as are group fitness concepts Orangetheory and Burn Boot Camp. Brand executives tasked with the growth of boutique and traditional gym systems say more consumers are opting for multiple memberships to fulfill their fitness needs, but the ever-increasing price tags of many of these memberships could become a deterrent—especially as some analysts warn of an economic slowdown.
Those concerns aren't stopping fitness concepts from expanding via franchising, but there's definitely more pressure for brands to differentiate themselves, be it through the workout, the customer focus or an embracement of the social aspect and feeling of community.
Turn the page to meet The Barre Code, 30 Minute Hit, The Exercise Coach and Mayweather Boxing + Fitness. While fitness is at the core, each has a different strategy for franchise success.
---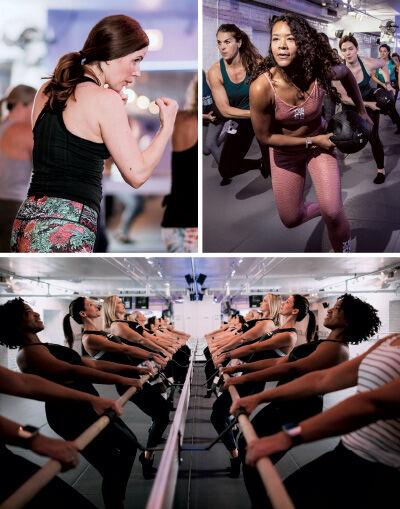 The Barre Code
The concept: Jillian Lorenz, who founded The Barre Code with Ariana Chernin and is co-CEO, says she wants "fitness to be a path to personal growth and empowerment for women," which is why her concept focuses not on the loss of pounds and inches, but on "what you can gain from fitness." That approach of building a fitness community is embedded in the classes, which include "barre, bootcamp and brawl," says Lorenz, noting the expansion into bootcamp and kickboxing workouts broadens the concept's appeal.
The stats: Based in Chicago, The Barre Code has 42 franchise studios open to go along with five company-owned locations. Studios range in size from 1,600 to 2,400 square feet. The total investment range is $198,500 to $418,800 for one location, with three- and five-unit development agreements also among the options.
The competition: "The Barre Code, with our name, we get put in the barre category, but we also do bootcamps and brawl, so pretty much everybody is our competitor," says Lorenz, calling out Orangetheory and Pure Barre in particular. Social media and digital marketing play a big role in attracting members.
The challenge: As it moves ahead with franchise expansion, Lorenz says The Barre Code brought in a minority owner, Express Franchise Group, in 2018 to help guide that growth. "We felt we know fitness, but what we wanted support on was the franchising aspect," she says. Express "helps us anchor the foundation so we're poised for the rocket to take off."
---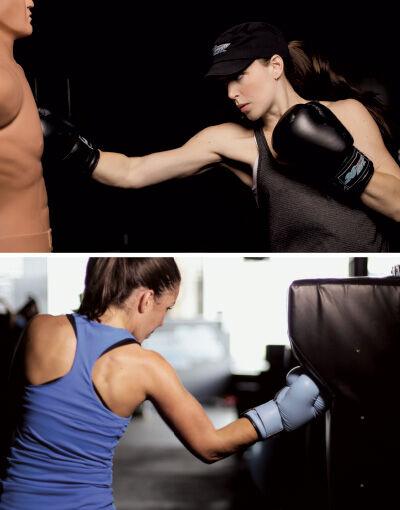 30 Minute Hit
The concept: Jackson Loychuk ran a large mixed martial arts-style gym and, while wife Deanna loved the training, "I didn't necessarily like the male component," she says. The two launched 30 Minute Hit as a boxing and kickboxing concept for women, with a circuit training model that doesn't restrict members to specific class times. "There's always a trainer on the circuit, women can come in anytime during those time windows," says Deanna of the typical 8 a.m. to noon and 4 to 8 p.m. operating hours. Workouts are designed to last 30 minutes.
The stats: The Loychucks started 30 Minute Hit 15 years ago in North Vancouver, British Columbia, growing it to 92 locations, including 22 in the U.S. in states such as Texas, California and New York. A typical site is 1,400 to 2,500 square feet. The total initial investment is $100,550 to $165,500.
The competition: 9Round, Title Boxing and I Love Kickboxing are all competitors, but in addition to its women-only membership model, Jackson says 30 Minute Hit is attractive to franchisees for its "extremely efficient" approach to staffing that means employing just two to five part-time trainers.
The challenge: As 30 Minute Hit expands in the U.S., Deanna notes they're learning more about the cultural nuances involved, such as offering military discounts or deploying more diverse artwork in the studios to reflect each local community. They've also worked to find the right broker services to help identify franchisee candidates. "In Canada we don't have big broker systems," she notes.
---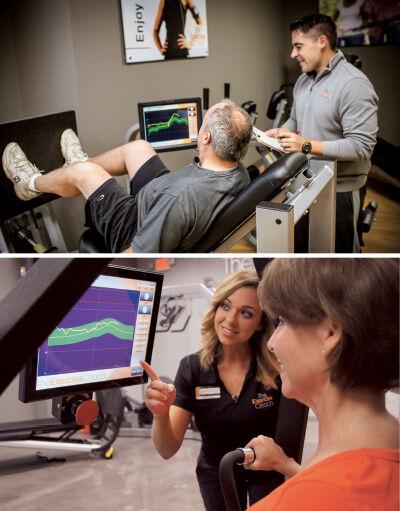 The Exercise Coach
The concept: Co-founder and CEO Brian Cygan launched The Exercise Coach with a focus on "optimized exercise," meaning, he says, a workout that's designed to be as effective as possible in the least amount of time. Using resistance training technology from Exerbotics, propriety exercise machines automatically adjust the 20-minute workouts to fit each member's fitness level. Cygan, whose degree is in kinesiology, is targeting the older population, those in their 40s to 70s, to address muscle loss and also capture a segment of the market not interested in group fitness. "They're not looking for a social experience," he says. "They're looking to get results effectively and quickly."
The stats: Based in Lake Zurich, Illinois, The Exercise Coach has 70 locations open in the U.S., along with 20 in Japan. Mainly in shopping centers, studios are around 2,000 square feet in size. The total investment for a single studio is $113,149 to $297,749. A suite model is also offered and designed to fit into a professional office.
The competition: "Franchisees ask about competition all the time, but we're in such an open space because the market focus hasn't shifted to this older demographic," says Cygan, adding 83 percent of clients are 45-plus.
The challenge: Franchising since 2011, Cygan is now working to adapt support to meet the needs of franchisees in different life cycles of ownership. And, he says, "we're getting our hands around digital marketing," a unique challenge given the age range of the concept's target population.
---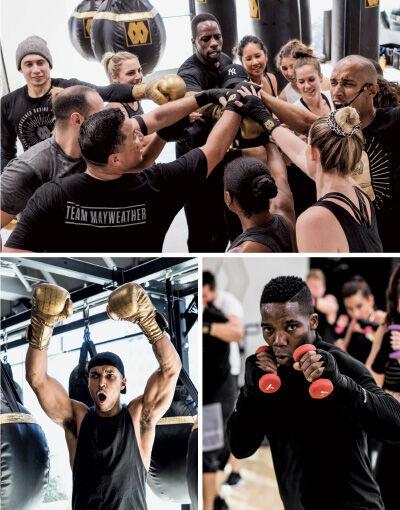 Mayweather Boxing + Fitness
The concept: The name Floyd Mayweather, a former world champion boxer, has 70 percent consumer awareness in the United States. So says CEO of Mayweather Boxing + Fitness, who notes that name gives the group fitness concept a competitive advantage both as it seeks franchisees and grows membership. Workouts were adapted from Mayweather's own boxing training regimen and incorporate heart rate monitors and even virtual reality. "Users can get coached to box by a virtual Floyd," says Williams. "
The stats: A flagship studio is open in Los Angeles, along with the first franchise location in Tampa, Florida; several more are in the final stages of development. Studio sizes range from 2,000 to 4,000 square feet. The initial franchise investment is $199,300 to $598,000 per location.
The competition: 9Round and Title Boxing Club are direct competitors, says Williams, as are other group fitness models. "It's less the big box gyms," he notes, pointing again to Mayweather as a "household name brand" that attracts franchisees.
The challenge: As it works to get studios open following several multi-unit signings Williams says franchisee support is a major focus. Mayweather Boxing deploys "franchise mentors" to assist franchisees on site before an opening. Calling them "our roving resource," Williams says these mentors are crucial, "especially when we start opening dozens of locations. It's our business model to over support."