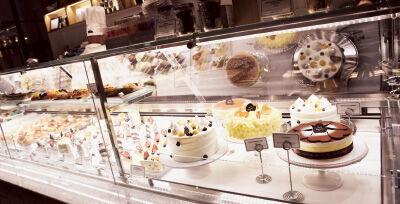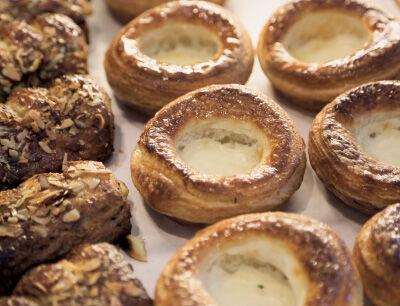 Paris Baguette
The concept: Paris Baguette has built an iconic image worldwide with more than 3,700 locations, most of them in South Korea. Yet the French bakery and cafe concept is confident it can achieve even greater success expanding in the U.S. than any other country. Fifteen franchised and corporate-owned units are planned by the end of 2016 in California, New York, New Jersey and Pennsylvania. America is a very lucrative market, with strong demographics and a diverse population, says Larry Sidoti, Paris Baguette's chief development officer. "The fresh baked goods category in the USA is essentially untapped and presents an opportunity for a high quality brand to dominate the category."
The stats: Total investment for a store runs from $730,000 to $1.2 million. Paris Baguette's menu includes pastries, breads, sandwiches and coffee. It had 45 company-owned and three franchise units in this country as of September, mainly in California and New York. The brand began franchising in the U.S. in late 2015. It has over 20 franchisees scheduled to open stores by late 2017 along the Northeast and West coasts. Its world headquarters are in Seoul, South Korea, and domestic headquarters in Commerce, California.
The rivals: Sidoti lists 85 degrees, Tous le Jours, Starbucks, Panera and Corner Bakery as his company's main competitors. Paris Baguette's growth strategy will include using a blend of multi-unit and single franchisees to open units.
The challenges: The biggest obstacles for the brand are reducing development costs and finding the right type of available real estate to open locations.
---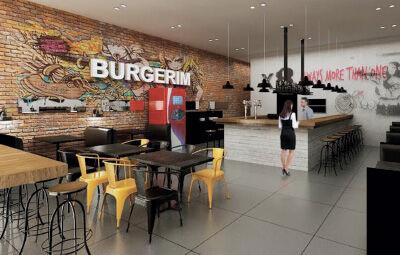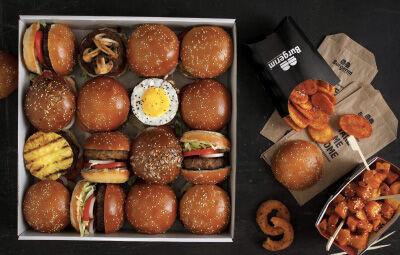 Burgerim
The concept: With its mini burger approach growing in popularity at over 200 locations in 16 countries, Burgerim is hungry for similar success in America. The fast casual chain has deals with franchisees to open 30 more new locations in the USA by late this year, including big cities like Dallas, Houston and Miami. Further, Burgerim plans to open another 85 stores next year in Florida, Tennessee, Texas, Colorado and Nevada. The brand has sold more than 130 franchises nationally since mid 2015, says Jesse Crow, Burgerim's international director of territory development.
The stats: It costs $150,000 to $500,000 to open a location, with stores ranging from 600 to 2,000 square feet. As of September, Burgerim had three franchised stores open in California in Los Angeles, Montclair and Victorville. "In an industry struggling to have something new in concept and healthier in food, we are offering options like veggie burger, gluten-free buns, and the healthiest salads.
 Crow said. The company moved its world headquarters from Tel Aviv, Israel, to Encino, California last year.
The rivals: Burgerim's competitiors include a mix of sit-down restaurants and independent eateries offering burgers, buffalo wings and steak sandwiches. But Crow claims Burgerim's concept differs from rivals by offering 12 different flavors of mini gourmet burgers, each with unique ingredients built into the patty. Plus, the franchise sells alcohol and offers delivery, creating additional revenue streams.
The challenges: Finding the right type of franchisees to operate and work in stores to help meet the brand's growth plans.
---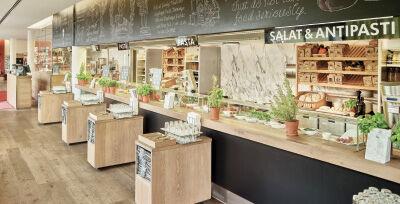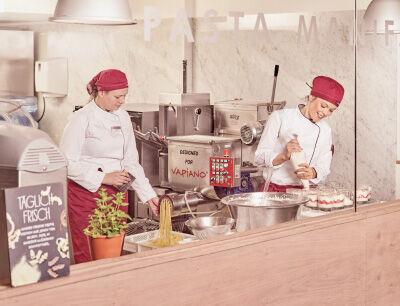 Vapiano
The concept: Well known in Europe for its upscale pasta and pizza bars, Vapiano intends to vastly beef up its presence in the Land of Liberty. The Italian-themed eatery plans to open multiple sites in 2017 and would like to double its presence in America by 2018, says Carlos Politano, CEO of Vapiano Holdings USA. "The U.S. is the biggest restaurant consumer country in the world," he notes.
The stats: Vapiano locations are large—5,000 to 12,000 square feet. The price tag for franchisees ranges from $2 million to $2.5 million to open. There were seven locations in New York, Chicago, Charlotte, Miami, Reston, Virginia and Washington, D.C., as of September. Plans call for opening most of the new units in existing markets and then entering new cities by late 2017. Vapiano had 176 locations in 31 countries, including 75 in Germany with its headquarters in Bonn.
The rivals: Small independent regional pizza chains to larger brands like Panera, Carrabba's Italian Grill and Romano's Macaroni Grill. But Politano claims Vapiano's niche is "being the best fast casual fresh Italian pasta and pizza bar'' of its type. He notes all of its food is freshly made in house, including pasta, salad dressings and pizza dough.
The challenges: The biggest hurdle is real estate costs, given Vapiano's U.S. locations now are in urban areas. But Politano says Vapiano plans to open a smaller suburban unit most likely in the Chicago area by 2017. That would provide a model for the franchise to build and operate future stores for less money.
---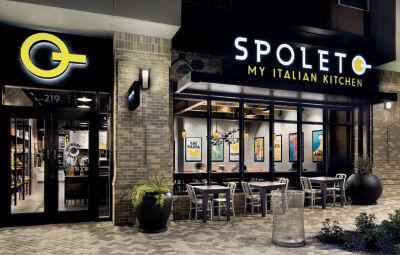 Spoleto
The concept: With plans to start franchising in the United States next summer, Spoleto is already rousing up a buzz with potential franchisees and investors. The Rio de Janeiro, Brazil-based franchisor offers Italian food. It has received more than 100 inquiries from people interested in opening its restaurants in the U.S., the company says. "We feel really good that once we turn the green light on for franchising, we'll probably be able to develop a large number of stores around the country," says John Velasquez, president and CEO of Spoleto USA.
The stats: Spoleto units are ritzy, costing $750,000 to $900,000 to open. In a Spoleto, guests are the chefs. They can choose from 30 in-house prepared Italian and organic toppings to customize pasta, flatbread or salads. There are three company-owned units in Orlando, Florida. Two more corporate units are planned to open next month.The brand expects to complete its franchise disclosure documents by next spring. Plans call for selling development territories that are three to five units. Spoleto has over 375 locations in Brazil, Mexico and Costa Rica.
The rivals: Velasquez swears he can't find a direct competitor that does what Spoleto does in the fast-casual space. Still, he says he appreciates concepts that are innovative and challenge the status quo in the Italian food space. His picks include Piadi Italian Street Food, Vapiano and Eataly.
The challenges: Making sure that Spoleto partners with franchisees and investors who align with the brand's cause, values, and culture.