Four years ago, John Rotche was attending the Unconference in Park City, Utah, somewhat at loose ends because he had just sold his 148-unit company, Ductz, and was looking to start a new chapter in his already many-chaptered book.
"I didn't rent a car, so I was in the parking lot with my skis trying to hitch a ride to the slopes," he says.
Attendee David Barr and his wife were headed in the same direction, so he offered Rotche a ride. In the course of the 10-minute drive, Rotche discovered that Barr was a "professional board guy" — an intriguing way to earn money while helping grow companies.
Rotche knew he didn't want to go back to corporate America—he had already proven himself in stints with Domino's and Krispy Kreme. He didn't want to start another service company; he'd already grown both Ductz, an air duct and dryer vent cleaning company, and Hoodz, a restaurant hoods-cleaning service, to a substantial size. He was toying with the idea of becoming a franchisee, but he didn't want to do foodservice. He was ready for a new challenge, so he asked Barr to be his mentor.
Barr believes it's a sign of character to ask someone to be your mentor. "I get asked for help a lot," he says, "but not to mentor."
When you're privy to Barr's resume, you'll see why people seek his help — and it's not just because he has a kind face and a charismatic personality. In addition to being a multi-unit franchisee (23 KFCs and Taco Bells), he currently sits on 10 boards, everything from the Del Frisco Restaurant Group (fine dining) to BrightStar Care (home healthcare) to two boards in China. He previously served as chairman of the third-largest jewelry retailer in Australia; and was just elected secretary of the board for the International Franchise Association with the expectation he'll be chairman in 2019. He was also the CEO of Great American Cookies from '94 to '98.
In addition, he was one of the first mentors for the Women's Foodservice Forum in 1997, where he coached Alice Wheelwright, who later went on to become a senior executive at Ecolab and the chairwoman of the WFF.
Wheelwright describes Barr as a "brilliant, strong and compassionate leader." What she remembers most about her time with him is that he was able to have the tough conversations shrouded in compassion. "He helped catapult my thinking," she says, to see risk as the stepping stones to growing a career.
Barr, who was a CEO at an early age, says he enjoys the intellectual challenge of being a board member. "I get satisfaction out of being a problem-solver," he says. "A great board member doesn't have to have all the answers, but should have all the questions."
Rotche's resume is impressive as well. In addition to starting and running several businesses, he pioneered Franship in 2010, a highly regarded mentor program at the International Franchise Association. He's also the director of football services for his alma mater, the University of Michigan. His role is an extension of Team Blue, a work/study program he started when he graduated in the '80s, where students can earn academic credit by working with the university's football team.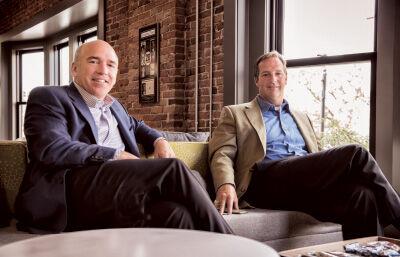 When Rotche asked for Barr's counsel, it wasn't a father figure he was seeking. The two are close in age—Rotche is 47 and Barr is 52—disproving conventional wisdom that a mentor has to be older and wiser than the person being mentored (they just have to be wiser in the area being mentored). Nor do you have to live in the same city: Barr lives in Atlanta; Rotche in Ann Arbor.
Both are well connected in the franchise community, well versed in business start-ups and operations. They both have passionate personalities, coach their kids' sports teams and believe family comes first. During my visit to the Franworth headquarters in Ann Arbor, to learn about their new project together, Rotche picked up and delivered his daughter to volleyball practice on the way to giving me a tour of the University of Michigan football stadium, and then asked his wife, Amy, to join Barr and me for dinner later that evening.
Barr is an empty-nester with two sons in their 20s, while Rotche is still in the deep weeds of raising two children in middle and high school. Just recently his 11-year-old son, Quinn, gave him permission to stop coaching his football team so Rotche could concentrate on Team Blue.
Both talk to their children about business as dinner table fodder. "Mentorship starts with the family," Rotche says.
From mentor to partner
Rotche originally planned to be a franchisee of Title Boxing, but as he got to know the brand, he realized it needed more than another franchisee. "Title was a great brand, but they didn't know how to run a growth vehicle, they knew how to run units," Rotche says. "The scary part is they think it's the same business — building versus running. I know what's around every corner from one unit to 100."
Rotche said he told the owners of Title up front: "You don't want me as a franchisee because I'd drive you crazy, and as a franchisor you'd drive me crazy."  What they needed, he said, was that guy who could grow their company wisely. They surprised him by asking, "Why don't you be that guy," he says.
Barr was called for advice, and says what he  learned about Rotche in the process is that he's "creative, innovative and forward-thinking. I'd like to think I have some of that, too," he says.
And since it's common knowledge that if you want something done give it to a person with too much on his plate, the two decided to start a company to help start-up franchises grow.
"Through (my work with) Franship, that need became so evident," Rotche says.
The resulting company, Franworth, is not a consultancy, Barr is quick to point out.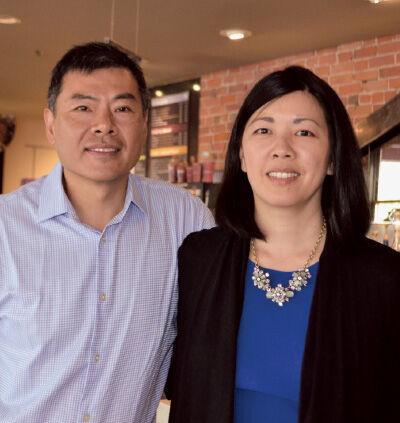 After he sold Great American Cookies, Barr says he did some consulting work and decided it wasn't for him. "Consulting is just dump your brain and move on," Barr contends. "There's no heartfelt relationship. Mentorship is a relationship; it's a two-way street."
As any small franchisor with an appetite to grow knows, there's no shortage of things you need to master in order to add more units. Which is why the vast majority of franchises never exceed 75 units, Barr says.
Franworth is not investing money in the concept, but rather serving as the development arm of the company.
"Most franchisors quickly realize they have to be experts at two distinct businesses.  One is their core business—using the systems they've developed to deliver a great product or service to the consumer," Rotche says. "The other, and equally important, is the business of being a franchisor—development, training, manuals, system standards, compliance and the like."
Franworth has brought together a team experienced at the business of being a franchisor, who will work on all Franworth's clients. Through establishing an equity partnership with the founders, Franworth shares in building the franchise system. It focuses on the business of being a franchisor,  while the founders can focus on their core business, systems and product, Rotche says.
Franworth's founders believe there are distinct stages in the lifecycle of every franchisor: the Foundation Stage, the Acceleration Stage, and the Value Creation Stage. Here's how they break down the work: Rotche leads the expansion and business development efforts; COO Mike Skitzki builds the franchise's foundational systems to allow for scalability; CDO Alex Roberts accelerates the system's growth through both franchise brokers and organic development; and Barr drives the value creation stage to help position the brands for their next stage, up to and including a liquidation event.
Once they find a partner that fits with them both ethically and socially, both parties decide on the equity piece. "We're long-term partners," Barr says. "Our contract depends on our resources they can use."
Of course, not every franchisor is comfortable giving up equity in their company, which is why the arrangement has to be mutually beneficial to both sides.
Title Boxing became Franworth's first client. Franworth has since brought on two others, a coffee franchise that was founded in Ann Arbor,  Sweetwaters Coffee & Tea, and a massage/spa concept, Spavia Day Spa, based in Denver.
Building a space
Franworth geared up quickly. It has about 12 employees and stylish headquarters in what is now called the Franworth Building in the quaint downtown of Ann Arbor, a college town that's far from sleepy. The landlord wanted Franworth to take two floors of the building as opposed to just the third floor they were eyeing. Rotche negotiated not only having a rooftop  terrace (perfect for cocktail parties and sunset watching), but also to have the iconic 100-year-old building's name changed to Franworth.
An open staircase connects a loft over the third floor to the rooftop deck. The interior of the red brick building is designed to be trendy and modern, with a nod to its industrial roots. The interior walls are that same red brick as the exterior and the high ceilings have exposed beams. A line-up of large, uncurtained windows lets the sun shine in.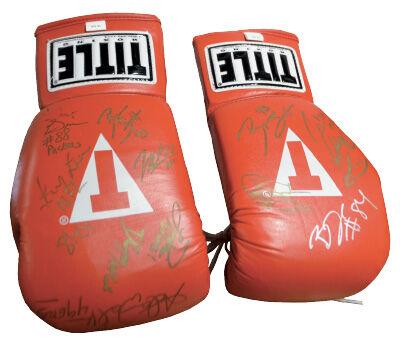 There are two conference rooms where discovery days, training and franchisee meetings can be held in high-tech style.
Hanging on the walls of Rotche's personal office are pictures of him with Domino's founder, Tom Monaghan. A recent sports magazine with U of M football coach, Jim Harbaugh, on the cover lies on a table. A series of framed magazine articles  on Rotche's businesses line the office walls. It's not a bragging wall, Rotche explains, but rather to let franchisees know they are dealing with success. The idea apparently works. Wei Bee, who started Sweetwaters Coffee and Tea with his wife, Lisa, read some of the press clippings about Rotche on the walls of his local Title Boxing Club. "I saw his picture," Bee says of Rotche, "and the next class he's two bags away from me."
A mutual friend ended up introducing the two of them after Bee expressed a desire to grow the franchise from its current five units, but  wasn't sure the best way. "We have inhouse staff that helps," Bee says, "but there's so much to know...so many franchisee (issues) to deal with."
Bee received another sign that Rotche might be the right person to partner with. He approached NRD Holdings, a private equity fund in Atlanta looking for brands to purchase, and was told he should talk to John Rotche who just happened to live in his hometown. "We know him," Bee says he told Susan Beth, operating partner of the fund.
Why partner?
Meanwhile, Marty and Allison Langenderfer were in Denver with the idea to grow their affordable spa-services business into a national brand. Marty Langenderfer has an MBA from Cornell and had a successful career growing Dish Network from 500,000 subscribers to 10 million. He turned his attention to franchising spa services with a membership program and he and his wife grew the concept to five units.
"When we launched our first franchise in 2007 with a former vice president at Dish Network, we thought we had it all figured out," he says. Although they learned a lot as they added franchisees, "there's still a mountain to climb." And then he got a call from Rotche.
"This is exactly what we need," he remembers thinking.
"John's a bright light in franchising," Langenderfer says. When he talks with the major broker networks and he mentions he's partners with Rotche, "all of a sudden people treated me like an old friend," he says, laughing.
Having proven systems in place, plus an experienced team behind them gives him peace of mind as their system grows, he claims.
"There was an immediate impact, a feeling that my shoulders were lighter," Langenderfer says. "I felt like we were going to accomplish more."
The Bees had a similar feeling. "Partnering was scary at first," Lisa Bee says. "But when we saw the benefits of what can come, it became a huge relief."
The other benefit is that the Bees can concentrate on their coffee and tea business. Currently, they are looking to do product placement of their  bottled natural teas in stores, such as the Whole Foods in Michigan.
What's it worth?
Both Franworth partners come to the table with different backgrounds, but a mutual mindset. "One benefit of me being on so many boards," Barr says, is seeing data across multiple industries. Armed with this knowledge, he says he knows how the consumer is reacting to a multitude of external factors, such as higher or lower gas prices, wages, etc.
One would think that with two such strong personalities, a clash may be coming. Not going to happen, according to Barr: "John is the CEO, he'll make the final decisions." If it ever comes up that they disagree on the direction of the company, Barr says, "I think we'd check egos and have that conversation."
Barr sees Franworth as his legacy; Rotche views it as his vision—helping others be best in class.
The name Franworth evokes a plan to grow the worth of a franchise, Rotche says. The founders see franchisors needing a bridge from where they are today to where they  want to be in the future. Franworth, they believe, is that bridge.
"We're a start-up without start-up talent," Rotche says.
---
How one man found his calling
John Rotche was enjoying the good weather on the rooftop deck of his office building in Ann Arbor, a 100-year-old treasure that was renamed the Franworth Building when he agreed to lease the top two floors. His wife, Amy, and daughter, Payton, had just surprised him with sandwiches from Jimmy John's and they were about to tuck into them when the phone rang.
On the line was the Associate Athletic Director of Michigan Football asking John if he was available to meet Jim Harbaugh, the celebrated University of Michigan head football coach, for lunch.
"I can be there in five minutes," Rotche says he told him, adding a bit sheepishly, "My wife loves to tell that story."
It wasn't so much Harbaugh calling, as it was football calling him. Rotche was a football star in high school, whose shot at fame in college came to a halt when he suffered a spinal cord injury. He was told he would never walk again, but he's since run two marathons, holds a black belt in karate and works out religiously at the Title Boxing Club near his office.
Rotche joined the Wolverines as part of the coaching staff in college, and after graduating in the mid-'80s, started an internship program he called Team Blue. The program continued, but Rotche gave up his role when he got into franchising.
Years later, when he reconnected with Harbaugh, they were talking about the small number of students who actually benefit from the "winningest football program in America," and Rotche mentioned Team Blue. His vision for the program is to allow ambitious students in other disciplines at the university to get real-life experiences through working in various football departments, including recruiting, football operations, sports information, strength and conditioning, performance nutrition, etc. In addition to running Team Blue, Rotche also runs the Entrepreneur Development program for the student athletes, which prepares them for a career after sports.
When asked how he juggles his duties as CEO of Franworth and director of football services for Michigan he explained,  "It's quite simple:  I love mentoring, and I love Michigan."