Behold the Epic Burrito, a hefty tortilla stuffed with beans cooked from scratch for three hours each day and cheddar cheese shredded in-house from a 40-pound block and displayed front and center at every Del Taco—for about five bucks.
It's the embodiment of Del Taco's effort to thread the needle between quick-service and fast-casual—to beat Taco Bell on price and yet rival Chipotle on food quality (and let's stipulate, this is setting aside Chipotle's recent food safety stumbles.)
That strategy, to become "QSR-Plus" as analysts and Del Taco's CEO Paul Murphy himself have started to say, was developed after intense research starting in 2011, when Murphy and his team realized the 50-year-old brand just wasn't cutting it with millennials. They had full kitchens in every restaurant and cooked food the old-fashioned way, but they weren't telling customers about it so they got zero credit.
So they researched McDonald's and Chick-fil-A and Jack in the Box, interviewing former executives and poring over public documents to see what those brands did to reinvent.
"The companies we thought were successful didn't do one thing," Murphy says. "They really signaled change in everything that touches the customer." The eventual strategy, called "combined solutions," was good enough to convince their long-suffering owners, led by private equity firm Goldman Sachs, to recapitalize the brand in 2013 (that means put in more money); they would ultimately hold Del Taco for 10 long years, and Murphy gives them credit. "They were willing to give us the time and money to execute the strategy," he says.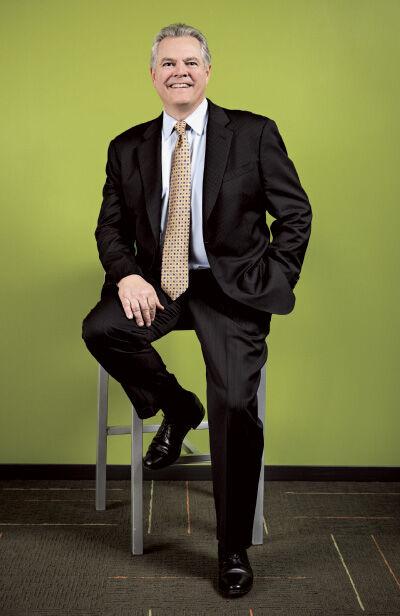 It was also enough to attract the attention of Larry Levy, the Chicago restaurant tycoon who spent several months visiting Del Taco restaurants and putting together investors, ultimately winning the 550-unit Del Taco last June via a SPAC. That stands for special purchase acquisition company, which is a little-used vehicle these days. "You see the SPACs are targeting businesses that are built out, not purely speculative" like in the past, Murphy says. "It was a perfect match."
The deal came in two steps. First, the Levy family and investors bought $120 million of Del Taco common stock, 46 percent of the company, and increased senior debt by $35.1 million under the existing credit agreement with GE Capital. Those proceeds were used to retire $111 million in senior debt. In step two, a Levy Acquisition subsidiary merged into Del Taco, taking the company public for a $500 million valuation.
"They knew we were in the early stages of a repositioning, and the growth potential was there," Murphy says about his new bosses. "They bought into the QSR-Plus strategy that we had undertaken."
Larry Levy is the new chairman; he co-founded Levy Restaurants in 1978 and grew it from a single Chicago deli into an international foodservice company with more than $1 billion in annual revenue. He sold Levy Restaurants in two stages, in 2000 and 2006, and founded Levy Family Partners in 2003, a family investment business run alongside two of his sons, Ari Levy and Steve Florsheim. Since starting, Levy Family Partners has made more than 200 investments, more than half in the restaurant, hotel, resort and real estate industries, with Blaze Pizza and Pollo Campero two of the notable brands.
Other well-known restaurant executives have joined the board, which for Murphy is the best part of the deal. "They allow us to talk about issues with the board beyond financial.
They can bring up things that they've seen," that help Del Taco. "It opens doors that we wouldn't have been able to go through before."
Born to a military family, Murphy is comfortable going through most doors. He went to six different elementary schools, which he says gave him "maybe a little bit of wanderlust. I like to travel. I'm not scared to move." Murphy was a theology major in graduate school in Virginia, aiming to teach comparative theology starting in a private boarding school, then move to the college level.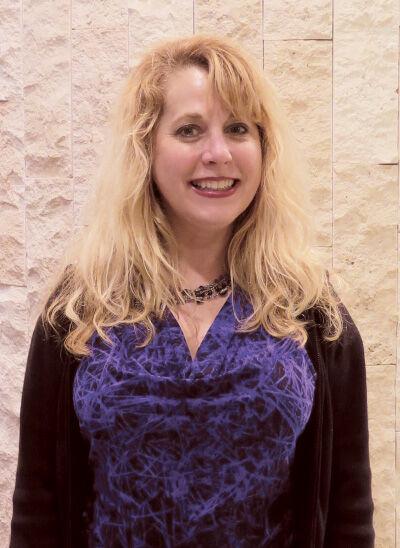 His father had provided for his undergrad degree, but grad school was "all on me," Murphy says, so he took a job working midnight to 8 a.m. at a deli. The owner eventually asked him to manage it. "He offered me more money than any of the teaching positions" he'd considered, and a restaurant operator was born. "You're as much in the people business as you are in the restaurant business. Every day is different."
He doesn't leave his background on the shelf, though—Murphy talks often about a "moral responsibility" he feels as a CEO. "Sometimes people get so mired in the short term they give up on the goals," he says, when reflecting on running a publicly held company. "It's a balance. There needs to be a connective tissue." Then he laughs—"You can tell I'm a theology major."
Del Taco has a large stable of corporate-owned restaurants—300 vs. 250 franchised—and plans call for growing both, spreading out from their West Coast base. Franchisees have been through plenty over 50 years of zigzagging ownership, and Murphy, coming from a stint as CEO of Einstein Noah's, was greeted with skepticism when he joined Del Taco in 2009. "I got a note from a franchisee—'what does a bagel guy know about Mexican food?'" he recalls.
Fair enough," Murphy says today. "The franchisees had a right to be skeptical." But he believes they're now on board, because "we have not yin and yanged on strategy. If I'm a business partner I would want to know the management team is committed and will stay around. And once we set the strategy we stuck with the strategy."
With capital freed up to add stores and sign franchisees, Murphy vows to grow the right way. "I try to do the best thing because I like to sleep well at night. I have a fiduciary duty and I also have a moral duty," he says, repeating a term not every executive uses. "You're impacting lives whether you know it or not. Leadership sometimes gets stuck on the back page of the P&L, and yet the P&L is produced by people."
He is well aware that Del Taco's new owners, its franchisees and the shareholding public will demand profit-and-loss results as well as the more lofty kind. Murphy is ready to go.
"We still believe we're early in the journey," he says, "and that's interesting for a 50-year-old brand."
---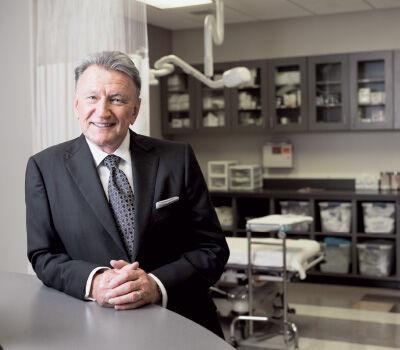 American Family inks deal that's an industry first
Dr. Bruce Irwin, founder of American Family Care, "is one of the grand old men that's still around in this business," remarks President Randy Johansen. Irwin started his chain of urgent care clinics in 1982, also known as "doc in the boxes." "He was an emergency room doctor, and he felt there were too many patients coming into the ER that didn't need to be there," Johansen says.
In 1992 when Johansen joined the Birmingham, Alabama-based firm, they had five clinics; today, after the purchase of Doctors Express in April 2013, they have 67 corporate locations and 95 franchised units. Last November, American Family Care notched another first: they engineered the sale of four franchised units in Greenville, South Carolina, to a new kind of buyer—Bon Secours Health System, a Catholic-operated not-for-profit health system, along with exclusive franchise development rights for the western part of the state. The former franchisee, Tim Groves, is on contract to manage the facilities and lead additional development
"It took quite a while to get it worked out," Johansen says about the deal. "They have several ways that they do things—they're religious-oriented, so they had several specific codes of conduct that they had to be sure were maintained and followed." Trickiest case in point: abortion services were off the table for Bon Secours, which was not a problem because American Family Care does not offer them, either.
Are other such deals ahead? "I absolutely believe so," Johansen says. "We're starting to see a lot of people franchising in other industries, now working with us." And, the trend in healthcare is for large hospital systems to create partnerships, so that the "continuum of care" can be covered for all patients. "In the past we were kind of to the side doing our own thing. Now we've moved over to the right a bit to become part of the whole process."
As if to prove the trend, Nurse Next Door, a Vancouver-based home healthcare franchise, announced in February a deal with St. Joseph Health in California, in which the not-for-profit St. Joseph will become a franchisee of the for-profit Nurse Next Door, and will open 26 franchise territories with an additional 12 as options to build out in the future.
Add the intense interest in this deal by the Franchise Times Dealmakers judges, most of whom specialize in restaurant finance, and it's easy to predict the next new gold rush in franchise finance will be in healthcare.
---
Cartridge World lures strategic white knight
Hungry for new capital, the owners of Cartridge World tracked down Steve Weedon about a year ago. Weedon, a Brit with years in the imaging industry and loads of contacts in China, called up the CEO of Suzhou GoldenGreenTechnologies, just outside of Shanghai, to broker a deal.
SGT for 15 years has been manufacturing organic photo conductors, called OPC drums and known as the heart of a laser printer system. It was doubling in size each year and had grown to 60 million units annually. The owner, Rongquing Yu, had shared his vision to take his company to a global scale. "That's why I approached him about buying Cartridge World, and he got the point of that in about three hours," Weedon says.
From 2008 to 2015, Cartridge World had lost "several hundred franchisees," Weedon says, but had retained 1,015 franchises operating in 15 countries, 420 of which were in the United States. "We thought of it as an under-performing franchise," Weedon says.
Part of the problem was macro: as disrupted industries go, the replacement print cartridge business ranks high on the list. "The habits of end-use customers in buying replacement cartridges has gone from walking into a store to buying online," Weedon says, stating the obvious.
Part of the problem was particular to Cartridge World. Australians started the franchise about 20 years ago, and did "exceptionally well" until 2008, when just before the financial crisis the founders sold to Wolseley Private Equity. "Then the global fiscal crisis started and it started to go off the rails. It became an enterprise driven more by accountants, so one of the ways to survive was to cut costs," Weedon says. "That went through 2015, without any expertise about what the imaging market was all about."
The new owner not only paid off Cartridge World debt, but also lends technological expertise. Weedon's task is to increase revenue streams for franchisees, and direct them out of the business-to-consumer model and into B-to-B. He's keen on using Cartridge World's network of stores to tap into mobile printing. "So the idea being, when the mobile worker goes traveling from A to B, or sitting in Starbucks, they can access a print facility with a scan facility, just by using an app on their iPhone. Internally, we call it the Starbucks concept," Weedon says.
Cartridge World still has a long way to go, but its new backer ensures it has some time to get there.
---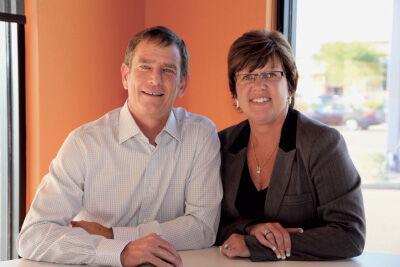 Sibling duo pay price to grow DDO in Texas
Mark Peterson and Krystal Burge, the brother-and-sister pair behind big Taco Bell franchisee Desert de Oro Foods, share plenty of sibling banter. President Peterson, for example, insists on calling the company's CFO his "much older sister," even though they're apart by only 15 months.
But things got serious for the Arizona- and Utah-based DDO when they considered the opportunity to buy R&L Foods, which owned 35 Taco Bell, KFC and Taco Bell/KFC co-branded restaurants in and around San Antonio, Texas. The sobering reality? "Mark and Krystal paid an extremely high multiple of the target company's existing cash flow" to do the deal, says their investment banker, Chris Kelleher of Auspex Capital, "but they are thoroughly convinced" the price will ultimately prove to be a bargain.
It was hard enough to justify the purchase price to themselves, but tougher still to convince their lenders to swallow it, too, plus back the aggressive store development plan that Peterson and Burge believe is crucial to the deal.
Although San Antonio is the seventh largest city in the United States, in 2014 the city had only 14 freestanding Taco Bell restaurants and there had been no net new units added there in more than a decade, Kelleher says. "This transaction married up one of Taco Bell's most prolific new store developers with what is likely the brand's greatest domestic development opportunity."
You have to be aggressive in today's market, the brother-and-sister pair believe. "The market is now too efficient and competitive to find that 'no-brainer' deal everyone is looking for. To win the best deals you need to work hard to find that hidden value or have the vision to see a perspective that the less insightful bidders missed," they say. And if it flops or soars? These siblings likely have plenty of practice hogging the credit—or pointing the finger.
---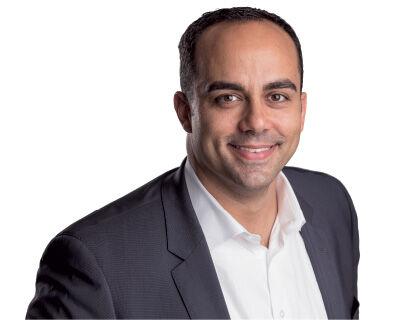 Two buys down, more ahead for Driven Brands
Driven Brands spent 2015 attracting Roark Capital as an investor, and then used the new backing to begin an ambitious acquisition program of its own. The auto aftermarket franchisor bought Champlain Group and CARSTAR for more than $125 million last October, and formed a new division called Paint & Collision, one of four verticals.
They're far from finished. "We are very much looking ahead," says Jose Costa, president of Paint & Collision, citing two letters of intent ready to be signed in early February. "We're very busy on the M&A front, not just in Paint & Collision but in all our verticals.
The mergers and acquisitions tear was all part of the plan when Atlanta-based private equity firm Roark bought Driven Brands. "Eighty percent of our growth would need to come" through acquisitions, Costa says was the understanding with Roark. "If there's anything being sold in auto aftermarket, we're looking at it."
Driven Brands relies on heavy-duty analytics before making a purchase—CARSTAR, for example, required six months of analysis prior to buying. The pitch Costa and his team makes is four-fold: Driven Brands buys more product than many, from sandpaper to oil, so its purchasing power helps smaller chains in its fold; its CRM and SEO platforms—customer relationship management and search engine optimization—are "best in class," he believes; Driven Brands has a robust e-commerce capability; and its "rigorous process around operations" investigates the top quartile of performers and spreads their best practices across the chain.
As for back-office services, with more than 2,300 locations total under the Driven Brands umbrella, "we process a lot of FDDS, payables, etc."
"I'm not saying it's perfect," Costa says about their process to integrate all those new purchases, "but as we acquire more we get better and better at it." He cites the purchase of CARSTAR U.S. and CARSTAR Canada. "We are on target to integrate" both brands within 90 days of closing.
Costa says the motto at Driven Brands is "dream big and work hard," and they emphasize a meritocracy where young people in their 20s or 30s hold high-level executive positions.
Costa himself is only 38. "Our dream is to triple our sales. We want to be at $4.5 billion in sales in the next three years," up from a bit over $2 billion today. In other words, this acquisition machine is just hitting the road.
---
After TGI Fridays buy, CEO Yadav stresses profits
Anil Yadav is one of those superstar multi-unit franchisees that every brand wants to attract. At the helm of Yadav Enterprises in California, formerly called JIB Management, he owned 219 Jack in the Box, 70 Denny's, six Sizzler, six Corner Bakery, and a handful of TGI Fridays—a handful until May and June last year.
That's when he bought 64 TGI Fridays from corporate as a complement to all the other brands, and as a way to diversify beyond his two biggest states, California and Texas. BBVA Compass and Fifth Third Bank financed the transaction.
Sorry to all the emerging brands trying to attract the likes of Yadav, but he prefers the tried and true. "The brand I want to be involved with is the brand that has been around for a while, instead of just some hotshot," he says. Emerging brands are "doing such a great thing right now, but they haven't been through the challenges."
He also believes in TGI Fridays new iteration. "Casual dining is coming out of the most depressed time economically, and TGI Fridays is making a strong turnaround," he believes.
"I wanted to be part of the timing with a brand that is going to be doing the right things.
"We felt good about TGIF and what they are planning to do. They have a pretty elaborate new design that totally changes the environment. They're gutting out the four walls. It's an extensive remodel; it costs $350,000 to $750,000."
Like many franchisees before him, Yadav figures he can out-gun his corporate predecessors. "In the Midwest, Fridays has a very relevant brand, volume-wise, considering what they have lost over the years. Any improvement that we make is an opportunity for us," he says. "The calculation of purchasing is what they were doing today, not tomorrow."
But first he'll need to turn his general managers and crews to the Yadav way. He praises the people running the corporate-owned stores, and he kept most of them. "From GM up to director, they were pretty sharp people," he says. "But changing the culture piece to get into franchise mode is always the biggest challenge. How fast can you get them to convert their thinking into how profitable is it, rather than just thinking of top line?" He plans to work with existing staff, and evaluate people as he goes. "We tend to retain everyone, because I don't want to convert it into Anil's Fridays. It's TGI Fridays."
His competitive edge is plenty sharp, even after this latest big buy. "I did become the largest franchisee for TGI Fridays" after the two-part acquisition last year, he says, then adds, "Well, I was, until this private equity firm bought a franchisee and corporate-owned stores. I believe they crossed my numbers by three or four." He laughs, and says, "it's not the driving force" to be the largest, but it sure is fun. "That won't last too long—we'll take the lead again," he vows.
---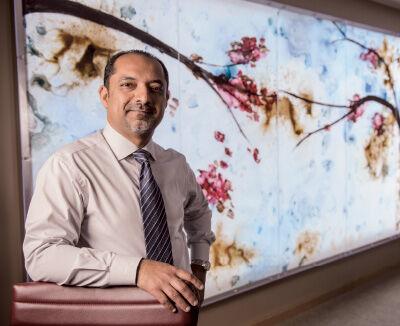 NRD's debut deal returns capital in mere 110 days
Just days before Aziz Hashim of NRD Capital was set to close his first deal—make that the first deal for the former franchisee's first private equity fund and the first to include mostly multi-unit operators as investors—he got a cryptic phone call from Raymond James, the broker-dealer. The deal to buy publicly held Frisch's, the operator of Big Boy restaurants, was on hold.
"We said, what could it possibly be? So we're sitting there speculating. Could it be this? Could it be that?" Hashim recalls. It turns out fraud had been uncovered, a surprising twist at a publicly held firm that is supposed to have strict controls in place. Frisch's filed a civil lawsuit in January 2015 against Michael Hudson, its former assistant treasurer and 32-year company veteran, claiming embezzlement. Criminal charges followed and Hudson pleaded guilty.
"The guy took $4 million; he had a gambling addiction. If you Google it, you'll see he's in jail now," Hashim says. "So the deal had to be suspended for almost two months while they sorted the fraud out. Not only did they have to get to the bottom of it, but they had to correct their control systems because they're still a public company, to convince the SEC and everybody it's been identified."
Not to mention, Hashim had to mollify his eager investors, 80 percent of whom are multi-unit franchisees as he himself was. In August 2014 he decided to begin selling his holdings and start a private equity fund to buy franchise brands that needed to be overhauled with the franchisee's interests top of mind.
Many investors at this point would walk away, but Hashim says he stuck with Frisch's because he saw an overlooked gem. "The Big Boy icon is one of the most recognizable brands out there," he says, notwithstanding the many mentions that it's kind of creepy, too. "Resemblances to Chucky have been made, but children love it."
That includes Hashim himself, when he was a kid growing up in California. "My mom used to take me and my sister there for a treat," he says. In high school in Los Angeles, "Every year the season prank was stealing the Big Boy mascot. In my senior year, in 1984, my principal said if the senior class steals it I'm going to cancel all the activities." The class refrained, and the senior festivities went on.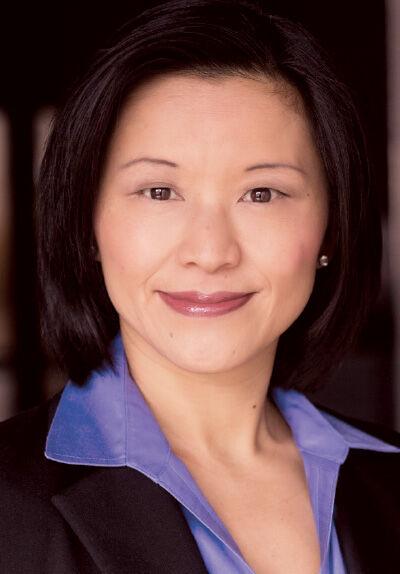 At its peak there were 2,000 Big Boy units in the United States. Today, Frisch's owns 121 and Big Boy International owns another 80. Hashim also likes it because it has a drive-thru, which most casual family dining restaurants do not. Drive-thru contributes 30 percent of sales, "which for a sit-down restaurant is humongous," Hashim says.
Once the deal closed last August, investors didn't have to wait long for their return. The most eye-catching aspect of this deal, aside from extracting the brand from its brother-and-sister family owners who controlled 30 percent of the shares, was a sale-leaseback of real estate that raised $170 million on a $175 million transaction. "The entire capital investment in this transaction was returned in 110 days to our investors," Hashim says. Asked if he's worried about leverage, he decidedly is not. "The company is supremely profitable despite the sale-leaseback transaction," and his goal is to get the company in the first 18 months to the same EBITDA level as before the sale-leaseback. "That is a trick and a half," he says.
"That's a difference between a franchisee-sponsored fund and a financially sponsored fund, because I as an operator don't have to rely on a third-party management team," he maintains. "I don't have to rely on making sure we hire the right people. We are the right people."
As the Franchise Times Dealmakers judges noted, plenty of outsiders are watching this deal closely. As one judge put it, "Franchisees always claim they can run a franchise brand better than the franchisor. Now this fund is going to have to prove it."
Amy Cheng, partner in Cheng Cohen in Chicago and the outside attorney who led legal counsel on the deal, is a believer. "He brought such a different perspective to my typical private equity investors. He's a franchisee. He understands franchising so he understands the company he's acquiring, but he's new to private equity. Because of that, I thought he was even more innovative in structuring the transaction and how he dealt with the buyer," Cheng says. "He's got a great, new way of thinking about this type of transaction. It's like a new energy."
Hashim marvels that his first dip into the private equity world was so dramatic. "I'm telling you, this was a doozy, it was a real doozy, but it was worth the wait," he says.
---
Armed with cash, Pacific Bells CEO plots big push
After 37 years as a restaurant franchisee, Tom Cook decided he would like one final push to hit the big time. "It would be difficult to get from a $300 million company to a $1 billion company without the investment," he says. "I've got somewhere between 10 and 15 years left of work life, and I think there is such an amazing opportunity right now because of consolidation. You've got second-generation franchises that their kids maybe don't want to follow, so the time is right."
With that goal in mind and with Trinity Capital serving as investment banker, Cook began meeting with 10 or so private equity firms and other investors. Partners Group, a European investment management group serving more than 700 institutional investors and with $50 billion in assets, emerged as the best fit.
"Partners Group stood head and shoulders above the rest. Everything they've said they'd do, they've done," Cook says, adding this is the first restaurant investment for Partners in the United States, but they have many such investments elsewhere. "We definitely want to grow. We think we can easily double or triple the business," with the new backing.
"There's plenty of opportunity and consolidation, especially in the brands we operate in."
Cook operates 112 Taco Bell restaurants under the Pacific Bells company name, and 29 Buffalo Wild Wings under the moniker World Wide Wings. He'll be looking for new deals, both buying existing restaurants and developing new, and is likely to mostly stick with his current brands.
"In the quick-service business, if you ask about the darlings of the industry, Taco Bell is one of them," he declares, adding, "Buffalo Wild Wings is the same thing in the casual dining business. "If you look at who really connects with millennials, I don't think anybody does it as well as BWW."
And with any luck—and the right people—Cook's operation is about to get a great deal larger. "We're working very hard to make sure we have the right people in place to grow restaurants," he says.
---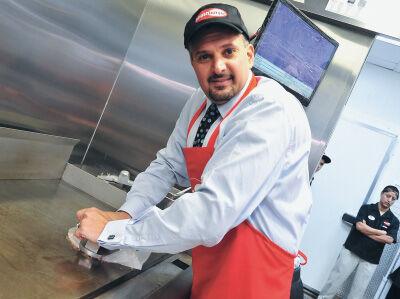 QSR Internat'l free to buy since shedding KFCs
Richard Eisenberg has developed a motto, only slightly tongue-in-cheek, after opening more than 125 restaurants in 16 countries as a master franchise partner for multiple brands, like Smashburger. "We have an internal joke in our company—we don't franchise to doctors, lawyers, accountants or sons of rich fathers," he declares, and yes, he's learned that the hard way.
"You get these very wealthy children who don't want to work hard. The restaurant business is a hard business. I tell prospective franchisees, this is not rocket science, but you do have to work hard. I know lots of people who don't have college degrees that have made a lot of money in this business, but it is hard work."
Eisenberg and his business partner, Jed Silver, just made things easier and more complicated for themselves at the same time, by selling some 35 KFC restaurants they owned in Costa Rica as a franchisee. The sale, to Intelectiva Costa Rica, frees QSR International from restrictions set forth by Yum Brands, KFC's parent company, allowing the Eisenberg-Silver duo to look for franchise brands to buy and expand on their own.
Josh Brannan, managing director at Trinity Capital in Boston and the point investment banker on the deal, describes the buyer this way: "A Mexican billionaire who used to run his father's business in Costa Rica. For him, more than anything, 50 million bucks was a drop in the bucket, but it was a way to diversify," Brannan says. The deal was complex on a global scale: "You had a Mexican buyer, a U.S. investment bank, a U.S. seller, and then a million lawyers in Costa Rica for both sides."
Eisenberg, meanwhile, is intent to buy a franchise, likely U.S.-based, with units from 20 to 50 that "has the potential to have at least 500 units in the U.S. and 500 internationally. I actually was just in California to look at some concepts, and we're in negotiations," he adds, but won't tip his hand just yet.
He's also interested in taking a minority share in a range of brands. "We're going to be a lot more affordable than mezzanine debt," he declares.
One new lesson for Eisenberg will be embracing debt, something he's avoided in the past—"we had less than a 4 percent debt ratio in our entire business," he says, which the investment bankers he's been working with don't get. "One of the things that the buyer's bankers said to me is, 'We don't understand you guys,' because we had so little debt on the business. I race cars... They said, 'You're like a daredevil but you're afraid of a little debt.'"
Brannan at Trinity Capital is eager to encourage Eisenberg in a new direction, which Eisenberg says he's more open to "now that we've been able to take some cards off the table."
Trinity and Josh Brannan, whom Eisenberg calls "a rising superstar" who did "a phenomenal job on our deal," is giving him an education. One final lesson: "It's more fun to be on the buying side than the selling. You just get more attention," Eisenberg says.
---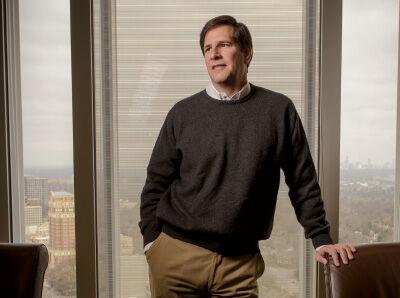 Roark Capital thinks deeply about investing
If a more philosophical head of a private equity firm exists in this world, we haven't met him, because Roark Capital's Neal Aronson turns an average question about how the Atlanta-based firm's strategy has changed into a treatise worthy of the seers. "I'd say we're incredibly focused on getting better as people, as business partners and as friends. We keep listening and learning and sharing and growing," he says.
"I think what's more important for us is what hasn't changed. Our core values haven't changed and our commitment to living them hasn't changed. Our really deep desire to help people and brands reach their true potential hasn't changed," he continues—and for a moment my head spins. Could this really be a conversation with a private equity firm that has purchased more than 50 franchise brands over 15 years and ascended to the gold standard of franchise M&A? Does this gentle rhetoric even have a place in the cutthroat world of high finance?
Someone once told me, "When franchisors go to sleep at night, they dream they've been acquired by Roark Capital," and when I relate that to Aronson, he softly replies, "That's incredibly kind," and then is effusive in returning the compliment to the leaders of those companies Roark has acquired. "We do believe companies are unique and people are unique and it's just finding a match for those who value what we believe in, and us to find those people that we want to be a part of and they want to be part of this."
Roark is cited for two deals in particular in this year's Franchise Times Dealmakers project. First is the recapitalization of Arby's, in which Arby's issued two classes of securitized notes totaling $685 million to refinance its existing debt and to pay a dividend to Roark Capital and former owner Wendy's. Roark paid $130 million to acquire Arby's in 2011. Their share of the dividend from this transaction was approximately $244 million, almost double what they paid in 2011, according to the nomination.
Aronson gives all the credit to Paul Brown, who was named CEO two years ago. "He was one of the best CEOs I've ever met, and he's one of the finest human beings I've ever met. He's thoughtful, smart, strategic, and he is an amazing partner to the brand and to the franchisees and to the employees and to us," Aronson says.
Second is taking Wingstop public, the first company in Roark's portfolio to execute an IPO. Wingstop completed its initial public offering on June 12, 2015, by selling 2.15 million shares at $19 per share. Roark sold about 2.5 million shares and still owns roughly 60 percent of the company. Roark bought Wingstop in 2010 for about $90 million. Its shares today are worth approximately $350 million, according to the nomination form.
To Roark's Aronson, those numbers are for other people to tote up; he's interested in other matters.
"I think our philosophy is, we're passionate about being good partners in good times and great partners in bad times. If you ask me what is the single most important thing, it's about doing what you say, always."
---
TGI Fridays sells units speedily, aided by Cypress
Sentinel Capital Partners bought TGI Fridays two years ago, and quickly set out to refranchise the system—a "massive undertaking," as described by The Cypress Group, the investment banker hired to get the job done.
The franchisor sold 139 company-owned restaurants in 10 U.S. markets on an aggressive timetable, closing all deals in just over one year. Experience played a role in the quick turnaround—Cypress most recently completed a major refranchising for Wendy's. "It's like anything. The more you do things like that the better you become at them," says Dean Zuccarello, CEO of Cypress. Another factor was the Fridays management team and Sentinel, who were "very, very good to work with and very organized, so decision-making was efficient."
The third factor was strong interest in the "iconic" brand, which ultimately drew Jackmont Hospitality, an existing TGIF franchisee, to buy the 16-restaurant South Florida market. Jackmont now operates 41 TGI Friday's in seven states. Yadav Enterprises, one of the top 20 multi-brand franchisees in the U.S. and also a Franchise Times Dealmakers winner this year, acquired 16 restaurants in central Florida and 49 in the Midwest. And Gold Coast Holdings, a new entrant to the TGIF system and the restaurant industry, acquired 56 company-owned restaurants in the Northeast, with locations in and around Boston, New York, Philadelphia and New Jersey.
Sentinel wishes to turn its attention to brand management, now that it's freed from operating restaurants. Zuccarello believes others will follow the lead. "Restaurant companies that have significant company holdings are starting to realize that the asset-light model is attractive for them," he says. "In many cases, the franchisees can operate restaurants at a higher level of efficiency than company-run restaurants, and franchisors can get initiatives completed more efficiently. I think we're going to see a lot more of that."
---
Big Applebee's operator adds Roy's to 'ohana'
"Him and I, to some extent, was maybe love at first sight," says Sunil Dharod, an Applebee's franchisee in Texas with close to 90 units who bought Roy's Restaurants last January. "A bromance," adds business partner John Fox with a laugh.
They're talking about Roy Yamaguchi, the Hawaiian founder of Roy's, whom Dharod has attracted back to the brand after the founder drifted away when Roy's was sold to Bloomin' Brands and then neglected. "It was ignored for quite some time," Dharod says. "We have been able to get Roy Yamaguchi back and involved into the brand. He just did a four-day visit in California last month, and in April he's visiting us and doing restaurant events.
"We are talking to all our ohanas," Dharod says, using the Hawaiian word for "family" that Yamaguchi incorporates into his business philosophy and now Dharod does, too. "They look up to Roy. He's a big part of this brand. I really want his feedback as to what he envisioned the food to be and the ambience to be, and everything from his eyes."
Adds Fox, "I think it's restoring focus. Under Bloomin' Brands it was kind of a stepchild. Now it's child No. 1."
Dharod, who immigrated to Los Angeles from India when he was 15, in 1980, is busy fixing the 29 restaurants that make up Roy's: eight in California, six in Florida, six in Hawaii, and then scattered single units including in Guam and Japan. They are cutting down on discounting and working to improve efficiencies, among other things.
"Owning a brand definitely has its own challenges, because there are a lot of moving parts," Dharod says, compared to being a franchisee. "It's definitely a good challenge, that you're looking at all parts of the business, from all different directions."
Adds Fox: "We're spending a lot more time on menu development and marketing.  As a franchisee that's all handed to you."
Dharod is planning to add "a lot" more Roy's restaurants, and they're looking at how to increase average unit volumes. "I still need to spend a lot of time with Roy, and need his help and support. But this is really something that will be part of our family for a long, long time,"—or as he's learned to say, part of his ohana. "For the four of us, my wife, son and daughter—this is a legacy brand for us."
---
About this project
Franchise Times Dealmakers is an editorial project and awards event designed to highlight excellence in buying and selling franchise companies to drive sustainable growth.
Franchise Times calls for nominations the fourth quarter of each year, and presents the finalists to a panel of judges. The award winners are featured in the April issue of Franchise Times and were honored at a gala awards luncheon in March, at the Franchise Times Finance & Growth Conference.
---
About the judges
We thank the Franchise Times Dealmakers judges, invited to serve because of their expertise in franchise finance, who evaluated nominations and helped to select the award winners. Franchise Times President John Hamburger, Publisher Mary Jo Larson and Editor-in-Chief Beth Ewen also served as judges.
Ted Lynch, Bank of America
Bernie Lajuenesse, Element Financial
James Short, BBVA Compass
Bill Wildman, Bridge Funding Group
Thomas Hung, Citizens
Eric Roddy, Macquarie Capital
Amy Forrestahl, Brookwood Associates
Sarah Gill Campbell, Stephens Inc.
Justine Hunter, Moss Adams
Dana Zukofsky, BDO
Bret Lowell, DLA Piper
David Paris, Paris Ackerman & Schmierer