As a grad student at the University of Miami, Alex Neira "went to IHOP really often" to satisfy his breakfast food cravings. Amid the waffle stacks and biscuits and gravy, Neira, who was earning his MBA, took note of the brand's strong business proposition and perhaps how it could translate to his home country in South America.
Neira's experiences stuck with him upon returning to Peru, where his family was seeking to diversify its business portfolio, which already included real estate holdings and owning and operating Toyota dealerships. After extensive research and the hiring of a franchise agent to dig into the numbers of various franchisors, IHOP, already exploring an expansion to Peru, emerged at the top of the list. Neira and Percapitals S.A.C., the company of which he's now CEO, signed a franchise agreement last summer and is now preparing to open the first of 25 restaurants.
"I really think Peruvians will love the brand and love the items. We love sweets," says Neira, noting IHOP's penchant for indulgent pancake toppings and specialty flavors. Local consumers, he continues, have already seen the appeal of American pancakes thanks to TV shows and movies, and South America as a whole is influenced heavily by the United States and its culture.
"Peru has a vast number of American concepts already established, so consumers are familiar with that style of eating in general," he points out. Percapitals' own market research indicates high awareness of IHOP as a brand "based around families," something Neira says is advantageous because Latin Americans place high value on family and dining together.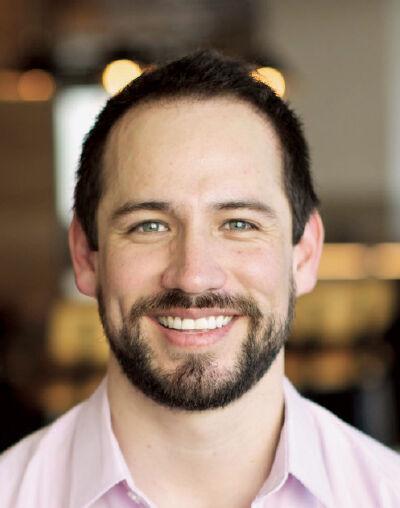 Percapitals' first IHOP, planned as a flagship location, will open this year in a prominent trade area in Lima, Peru's capital, which like the country as a whole is experiencing continued economic growth. Peru's 2.5 percent GDP growth in 2017 was among the highest in the region and the country, says Neira, and it "has the people and the income levels to allow us to grow."
That strong economy also put Peru on the radar of Dine Brands Global, which franchises IHOP and also owns Applebee's. IHOP already has a presence in Mexico, Guatemala and Panama, and last year inked a deal for the development of 12 locations in Peru neighbor Ecuador as the brand intensifies its Latin America focus.
"There's pretty good awareness" of IHOP, says Dan Lecocq, executive director of international development for Dine Brands, echoing Neira. "And an emerging breakfast culture in a lot of Latin America, that's key for us."
Dine Brands analyzes income levels and population statistics before it "gets granular in terms of acceptance of American brands," with Lecocq noting the "high preponderance" of U.S. brands in both Peru and Ecuador.
Political stability is another factor, says Lecocq, with Peru among the most secure in the region.
"Obviously we're not pursuing Venezuela, as an example," he adds, noting IHOP is also holding off on expansion to Brazil and Argentina because of the economic conditions. "But those situations are stabilizing, so we will look at that later this year."
While Neira and Percapitals don't have prior restaurant experience, their business acumen and experience with other premium brands such as Toyota stood out to Lecocq, along with the knowledge that comes with living and working in the local market.
"We've been attracting talent from other franchise restaurant brands" in Peru, points out Neira, and Percapitals' financial capabilities mean it's able to make the necessary investments to help IHOP succeed. From his standpoint, Neira is likewise encouraged by the resources Dine Brands continues to invest in international growth, including a Spanish-speaking field support team and two heads of culinary innovation, one of which is based in Mexico.
"We love the fact that Dine Brands as a whole has a lot of experience with international franchising," says Neira.
Neira and Lecocq expect to further leverage that experience as Percapitals ramps up its marketing efforts in advance of the Lima restaurant opening. Peruvians expect a lot of social media communication, even more so than U.S. consumers, says Neira, and so the marketing plan will skew digital versus IHOP's heavy domestic usage of television commercials.
"We try to leverage the U.S. messaging and campaigns, but adapted to social media and digital for international markets, versus putting ads on TV or radio," notes Lecocq.
IHOP, says Neira, doesn't have a direct U.S. brand competitor in the market, and while there are some similar local concepts, "They don't have a hold that's impossible to penetrate."
Menu adaptations will likely include the addition of some regional sides, sauces and beverages, adjustments Lecocq says IHOP is happy to make. In Mexico, for example, huevos rancheros and chilaquiles are consistent menu options. Dry mixes for the brand's pancakes, along with some flavorings, will be imported from the U.S. Neira expects to utilize Peru's existing base of suppliers that already work with many of the established U.S. restaurant brands in the country.