People often ask what it takes to become a Legal Eagle. Well, it's not easy. It takes experience, smarts and the wisdom to connect the two.
All of the 2017 class of Legal Eagles share those three key attributes. They are intelligent attorneys who have chosen to specialize in the complex world of franchising with the experience needed to chart a path through murky legal waters.
And given our nomination process based on peer and client nominations, the Legal Eagles are also a part of a tight-knit group of franchise attorneys who see each other a lot. So on top of all those traits, they have to be personable with their peers as well—not an easy task when competing clients want to win. In short, the Franchise Times Legal Eagles are the first people the industry calls when it needs help with an acquisition, a franchisor-franchisee dispute or a legal snafu.
Then there's the Legal Eagles Hall of Fame. This year, 15 of the best franchise lawyers hit the 10-year mark on our list, earning a coveted spot in the hall of fame. These lawyers have made franchising their business, and have elevated the model to what it is today. Without their talented legal voices, the franchise disclosure documents might be a bit shorter, but franchising would be radically different.
We connected with two of the newest hall of famers, Kerry Bundy, of Faegre Baker Daniels, and David Paris, of Paris, Ackerman & Schmierer, to see how they work. And their clients came along to describe how they became two of the most favored franchise attorneys in North America. (Hint, they work their butts off.)
Each year, we also survey our Legal Eagles about what is going on in the boardrooms and courtrooms across the franchise landscape. Their insightful comments are peppered throughout our list. Despite this year of monumental change, many of the same old legal issues persist. But these attorneys are here to help with everything from joint employer concerns to penning that next transaction.
Read on for the more than 200 of the best and the brightest attorneys franchising has to offer. Each embodies the intelligence, experience and wisdom necessary for the ever-shifting sands of franchise law.
---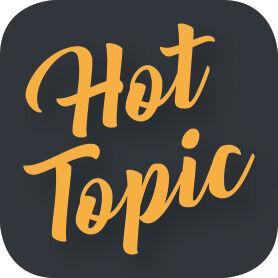 BIG TRENDS
What is the biggest legal trend you're watching in 2017, and how are you approaching it?
"One legacy issue that's risen to the top is cybesecurity. Everyone is running to catch up, and lawyers need to play a proactive role in protection and response. Any franchisor that ignores cybersecurity is risking the system." —Peter Silverman, Shumaker, Loop & Kendrick
"One of the major issues for 2017 is how franchisees are handling the uncertainty of the regulatory landscape and how that uncertainty is affecting business planning. For example, there are several regulations—like the menu labeling rule and the Fair Labor Standards Act—that may or may not proceed in their current forms under the current administration."  —Justin Klein, Marks & Klein
"In 2014, Canada enacted what is largely considered to be the world's strictest anti-spam legislation. In 2017, that law will open up to permit individual rights of action (i.e., suing) against alleged offenders. This goes well beyond the regulatory oversight and enforcement measures currently in place." —Chad Finkelstein, Dale & Lessmann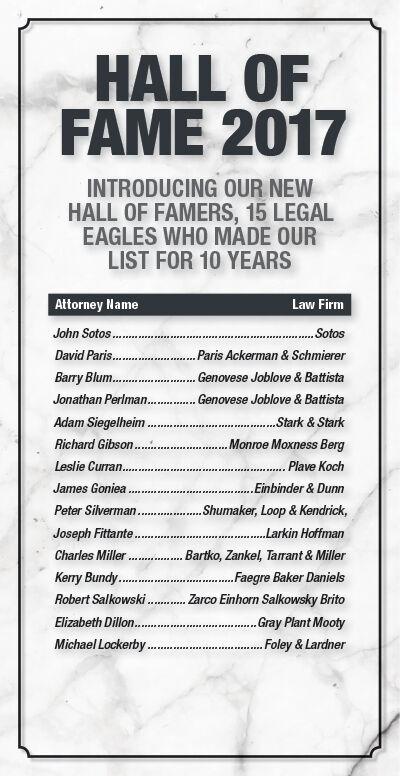 "I am guardedly optimistic that judges and arbitrators are more in tune to franchisee concerns and efforts to overcome the harsher clauses that are routinely inserted in franchise agreements. For years I have argued that these clauses are 'licenses to lie' and some courts may be listening." —Carmen Caruso, Carmen D. Caruso Law Firm
"The new SBA addendum to the franchise disclosure documents. We are attaching the FDD addendum to all our client FDDs if there is any chance of a franchisee needing SBA financing." —Gary Duvall, Dorsey & Whitney
"We are seeing significant activity in international expansion, particularly into the Middle East Gulf countries. Big challenges are screening potential master licensees and IP protection, especially if expansion occurs as a result of opportunity rather than pre-planned strategy." —Cheryl Mullin, Mullin Law
"The trends I see are on the industry side, with food trucks and senior services (especially home healthcare) on the rise. I think systems are becoming more open to multi-brand locations and multi-concept operators. I believe there will be an increasing number of women and minorities in franchising. And last, more movement towards international expansion." —Elizabeth Sigety, Fox Rothschild
"The acquisition of franchise companies by private equity firms. We continually work with our clients (big and small) to always be in a position to take advantage of a purchase situation (never start a business without an exit plan!)" —Mike Drumm, Drumm Law
---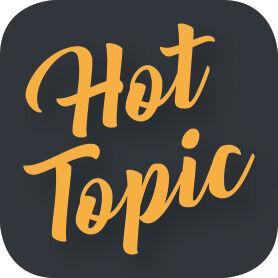 JOINT EMPLOYER
With a new administration and more clarity from the National Labor Relations Board, where will the topic of joint employer liability go next?
"I am advising my clients to continue to exercise extreme vigilance and not relax the best practices that I have recommended to them over the last few years for minimizing joint employment legal risks. Despite widespread belief that the Trump administration will relax Department of Labor and NLRB law enforcement, law enforcement in some states will remain as tough as ever." —Rochelle Spandorf, Davis Wright Tremaine
"I think there is a lot of misunderstanding about joint employer issues. While the Trump administration may have the labor department and NLRB back off this issue, there are already a number of court decisions upholding claims of joint employment by franchisors of franchisees employees, based on state, and sometimes federal law. The new administration will not affect this. As for wage regulations, states and municipalities will lead the charge for higher minimum wages." —W. Michael Garner, Garner & Ginsburg
"Approach with caution; decide what makes sense from a business perspective, then address what the legal risks are and tweak, as needed." —John Dienelt, Quarles & Brady
"The joint-employer trend is still a hot button topic for most clients and attorneys in franchising.  We are continuing to educate clients on the joint employer standard and monitor its impact moving forward. Many franchisors, particularly those that are established in the industry, have had to consider substantial revisions to their operations manuals, software, forms and practices in order to comply. I find that many franchisors find the new standard difficult to interpret and need an attorney familiar with the new standard to provide sound day-to-day business advice on how their system ... may (or may not) need to be changed." —David Gusewelle, Drumm Law
"Ontario's Ministry of Labour has appointed a team of special advisers to write a report on how to modernize the province's employment and labor laws. Like in the U.S., union groups are advocating for many changes, including deemed joint employer status for farnchisors when it comes to employment standards compliance.  So while a Trump presidency may make the issue disappear in the U.S., the same thing may not be true in Ontario, Canada's largest province." —Larry Weinberg, Cassels Brock
---
---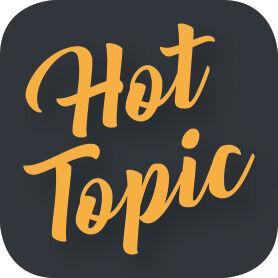 TRUMP ADMINISTRATION
How will the administration of President Trump change things?
"Anyone who can accurately predict what will happen with this POTUS is the person I would like to hire to advise me on what stocks to buy." —John Dienelt, Quarles & Brady
"I believe the Trump Administration will be a positive force in joint employer, wage regulation and other franchise-specific issues, BUT it will take longer than we or the president think so we must be on our guard." —Elizabeth Sigety, Fox Rothschild
"The joint employer issue and wage regulation issues are not going away, but perhaps they won't be the pressing threats they were in 2016 at the national level. However, with a pro-business federal administration, we may see more of these trends happening at the state level." —Tom Spadea, Spadea Law
"President Trump seems very sincere about his desire to help American workers, but I doubt his approach will involve regulating wages by increasing the minimum wage or changing rules on overtime pay. I would be surprised if there is any new federal law or regulation specifically addressing franchise issues." —Pete Dosik, Shipe Dosik Law
"I find that once we enter World War 3, these franchise-specific issues will not be relevant." —Mike Drumm, Drumm Law
"While there is certainly a general sense that the Trump administration will be more employer-friendly, making specific changes is going to be neither as fast nor as easy as some would like to believe." —Philip Zeidman,  DLA Piper
---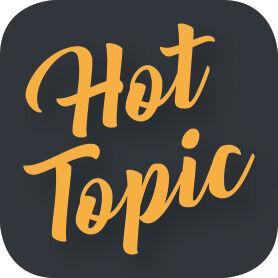 PEER WISDOM
What is the most important lessons your peers in franchise law taught you, and who taught it?
"My most important lesson in franchising came from my partner, John Sotos. He established in my mind that it is in the interests of all those participating in the industry to encourage 'good franchising.' Our goals should be to promote the development of systems, agreements and practices that encourage collective revenue growth, collective profit maximization and collective system growth. This would elevate and sustain the franchise model in our economy."  —Allan Dick, Sotos
"Taking the time to share the experience and skills that you have learned with both lawyers and business people is invaluable for both you and others and is the way to forge meaningful relationships in the industry. Ned Levitt taught me that." —Andrae Marrocco, Dickinson Wright
"The most important lessons have had nothing to do with the substance or process of law, and everything to do with how to conduct one's practice, and one's life. It has been instructive and inspiring to see that, even in the contentious and competitive environment in which we operate, decency, modesty and concern for others still means something.  I think in that regard of Jack Dunham, and of my partners Lew Rudnick and Dennis Wieczorek. I fear that those qualities are dangerously missing on our national stage."  —Philip Zeidman, DLA Piper
"In my first year practicing franchise law, my now-partner Jeff Hoffman told me to attend the newcomers night during an ABA Forum on Franchising. Best advice I ever got!" —Chad Finkelstein, Dale & Lessmann
"As franchisor counsel, we should remind ourselves to exert any inherent power sparingly and thoughtfully; if you approach the practice with an M&A attitude of 'get everything you can, because you can' you will eventually doom your client. These aren't distinct transactions, they are long-term relationships. These lessons were taught by the first generation of franchise lawyers—the likes of Lew Rudnick, Lee Abrams, Andy Selden, etc.—and should not be forgotten." —Erik Wulff, DLA Piper
---
ABOUT THIS PROJECT
Franchise Times Legal Eagles is an annual project to identify the top lawyers in franchising. Nominations open each year in December, and attorneys are evaluated by the number and quality of the nominations they receive, with weight given to nominations from clients. (Some of those nominations are excerpted in this package.) Franchise Times editors also consider service to the industry and publications.