How have your 'zees been spending their time? For Julie Burleson, founder and CEO of the Waco, Texas-based Young Chefs Academy, the answer wasn't immediately obvious. But after a March 2014 restructuring designed to help stores become more profitable, she started to see patterns develop.
"There was a need for streamlining and franchisee support systems so they could either become more profitable or be able to have a handle on their finances," Burleson says.
Young Chefs Academy has 19 U.S. locations, all of them franchised. But franchisees, while passionate about the teaching-kids-to-cook concept, sometimes struggled with profitability at the unit level.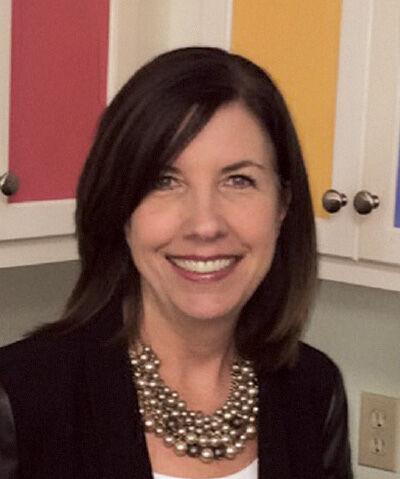 The company did three things to resolve the problem. It totally revamped public-facing programs like its website and Facebook page. At the same time, it incorporated a back-end operating system. This system reduced administrative overhead and allowed for more efficient staff scheduling. Finally, and most importantly, it revamped its curriculum.
"In the past we made assumptions on where we saw our franchisees spending their time," Burleson says. "The most important thing they should be doing is face-to-face customer interaction, being in the community, and building relationships. We didn't realize how much time they were having to spend building curriculum."
The new team includes a food scientist and a certified chef. The curriculum was a substantial investment, and includes specific timetables and culinary skills. But by keeping it fresh and standardized, Young Chefs Academy took the burden of curriculum development off franchisees. That allowed them the time to recruit and retain customers, which they hadn't had before. For that reason, spending the extra money at the franchisor level turned out to be worth it.
"We didn't realize," Burleson says. "The purpose wasn't to save corporate a few bucks, it was just an assumption we made."
Casting a wide net
Hit the whole market and find the right partners. That's Ken McAllister's strategy for growing revenue and cutting expenses.
McAllister is the CEO and president of New Orleans-based Suite Management Franchising, which owns the mid-upscale My Salon Suite and the low-mid level Salon Plaza. Both concepts provide furnished spaces that cosmetologists, massage therapists and similar businesses can rent out. Because it's a real estate model within the upscale beauty industry, it's all about occupancy.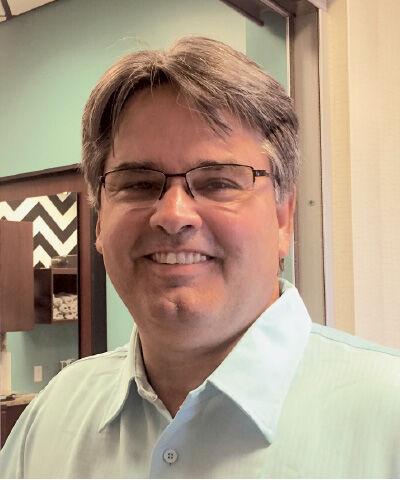 My Salon Suite has 32 stores open and operating, comprising 28 franchise locations and four corporate locations. Salon Plaza has 21 stores open. A Suite Management franchisee can open either brand, and the franchisor's goal is to add 30 to 40 locations total in 2016.   
Revenue growth depends on getting the stores, which usually have space for 25 to 30 members, to 100 percent occupancy as soon as possible. The chain takes a more hands-on approach to differentiate itself from competitors.
"Our model is about inspiring entrepreneurs," McAllister says. "To really make this work it's about how we help them get into business."
The "entrepreneurs" McAllister talks about inspiring are not the franchisees. Rather, it goes one step further. Each franchisee is essentially a landlord and business coach for his or her own group of 25 to 30 small-business owners, called "members" in My Salon and Salon Plaza parlance. Each of those small-business owners (usually a hair stylist, massage therapist or similar) rents a furnished space from the franchisee.
Because many of these members aren't familiar with how to set up a business, 'zees walk them through steps like filling out paperwork for required state licenses. In order to lower turnover, the company then looks to support members by providing tools.
That means access to a reservation program for appointments, along with organizing facility-wide events in connection with charities. Finally, Suite Management offers a program for ongoing training.
"Unlike, say, a gym membership, where to get to break-even you might need 1,000 members, you only need ten," McAllister says. "To really make this work it's about how we help them get into business."
Since My Salon Suite is a higher-end property, it's not right for every market. McAllister partnered with Vienna, Virginiabased Ratner Cos., which owns Salon Plaza, a less expensive concept it offers to franchisees who are in lower-rent markets.
"Everybody's trying to attract a different kind of clientele," McAllister says. The goal is "making sure you have the right space to match consumer demands."
The synergy has also allowed both companies to lower expenses. Ratner owns nearly 1,000 hair salons nationwide spread across several brands, so the company brings in best practices it has developed over 40 years. McAllister's own background is in construction engineering, so his company cuts expenses by doing its own construction instead of outsourcing. The resulting buildings are "semi-green" with good insulation and lower utility bills.
Test, then pass it on
Tara Gilad, founder and COO of San Ramon, California's Vitality Bowls, is a woman full of ideas. She had started two businesses and her husband, Roy, had started one before they launched the chain. Now, the healthy fast-casual restaurant has 20 locations, of which 17 are franchised. Gilad's three corporate locations force her to keep a close eye on exactly what the franchisees are going through.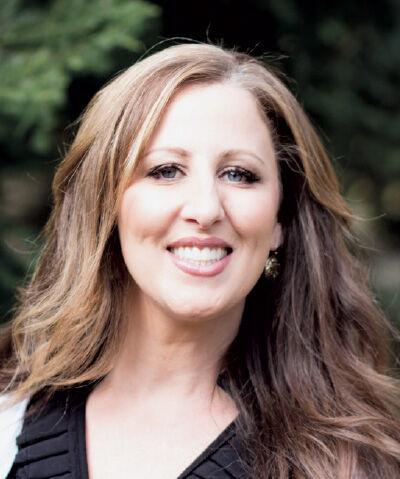 "We know the buildout cost, we know how hard it is to hire and train," Gilad says. "In terms of increasing revenues we have all sorts of ideas."
In addition to Facebook and public relations, Gilad is a firm believer in partnerships.
"It really starts with reaching out to your community," Gilad says. "We partner with the schools—we're selling our food at almost all the high schools in our area. We partner with the local business, we deliver lunches."
Middle schools and elementary schools don't have cafeterias in her area, but Gilad has found herself catering more and more events there, too.
She's also found success with upsells, like a panini for $3.99 with purchase of a bowl. And when a revenue idea is successful, Vitality Bowls teaches its franchisees how to imitate it.
"It all starts with our training," Gilad says. "We have great communications with our franchisees."
There are weekly calls and checklists for everything at the beginning. Once a store is open, the weekly calls continue, along with monthly newsletters and monthly conference calls so good ideas make it out to everyone. Now almost all the open stores are selling at high schools and businesses.
On the other hand, cutting expenses has been a challenge. Fresh fruit is less predictable than, say, ground beef, so Gilad says stores have had issues with both availability and price. "It's really hard because we deal with fresh items which are seasonal," Gilad says. "There's a shortage of strawberries right now. We've said it's temporary, it's seasonal."
The company compensates by bidding out rates as it gets more power. "As we continue to grow we've been able to negotiate lower chain price rates with our distributors," Gilad says. "We just renegotiated a national account. We said, look how much more we're buying from you now."
---
CEOs outline heavy lifting in new year
All three franchise systems we'll cover in Living Large this year have committed to a measurable goal, stating the number of units they'd like to add in 2016.
Experts say that's a great first step, because it's hard to get somewhere if you don't know where you're going.
From there, the challenges diverge. Suite Management Franchising is on a race for real estate. Young Chefs Academy is defining who makes a great franchisee. Vitality Bowls says finding the right locations is tough.
Living Large will follow these brands through a year of franchise development. Next month's topic is legal matters: drafting agreements and training salespeople to avoid trouble.
Suite Management Franchising: "Because we're a brick and mortar the biggest challenge is identifying and securing real estate. I call it the race to real estate," says Ken McAllister, CEO. "The faster you find the real estate the faster you can build it. It's about acquiring real estate in a timely manner."
Young Chefs Academy: "To me, our biggest growth challenge is our franchise owners don't fit into a box. They run across the board as far as their background," says Julie Burleson, CEO. "We have accountants, we have lawyers, we have former teachers, we have chefs. We don't have a specific place we can go to look for them."
Vitality Bowls: "I think our biggest growth challenge right now is finding the best locations for each franchise," says Tara Gilad, founder and COO. She adds stores need to be convenient for businesses, residents and students simultaneously, meaning a downtown business district may not be any better of a fit than a purely college neighborhood.