1. Jersey Mike's
Fast-casual sandwiches
Jersey Mike's President Hoyt Jones captured the brand's enviable position with a dry tenor that only a veteran franchise executive could muster. "We're in a good spot," said Jones.
He was talking about commodities that have been pretty favorable to food costs, but he captured the brand's position superbly and succinctly. At the core, Jersey Mike's is a sub shop. There's no secret technology, no brilliant new franchising tactics and the only thing close to an addictive additive is the red-wine vinegar.
Few brands, however, are as thoughtful about growth and preparing for the future. Jersey Mike's treads where other sandwich brands have, but with a lesson book well crafted to avoid the segment's numerous pitfalls.
One of the most important paths toward growth has been looking ahead. Jones said founder Peter Cancro has always invested ahead of the growth curve to fill in the development team, ramp up technology and build out a strong real estate team before it was necessary.
"He's always investment-spent for the company, and it's paid off in spades," said Jones. "It's nice to be in a position of strength, where you're not making reactionary decisions—you're making proactive decisions."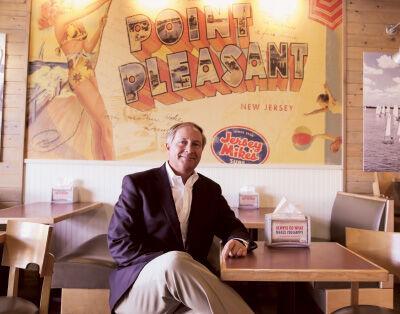 Looking forward has allowed Jersey Mike's to easily absorb some strong growth over the years. From 2013 through 2015, the brand grew units by more than 46 percent, and now has more than 1,050 locations. Systemwide sales increased more than 66 percent during those three years.
Jones said it all comes back to finding the right franchisees and supporting them. "We try to do as much for the franchisees as possible. We're deeply involved with the real estate piece, we've got six real estate VPs around the country, we've got a construction team, certified architects, certified contractors," said Jones. "We try to take as much off the plate of the franchisee so that the only thing they have to worry about is running the store. Learn how to make the best sub, push speed of service, quality of service, talk to the customer."
Another support structure comes right from the Subway playbook: area directors. Again, it's nothing novel, but Jersey Mike's puts a special emphasis on the hand-selected guides within the brand. Each of them is a strong owner-operator, working in their locations every day.  
"They're responsible for being a liaison and connection from our corporate office to the franchisees, they get it," said Jones, calling out Las Vegas area franchisee and area director Bill Mapes. "Everything the franchisees are going through in Arizona, he understands because he has the same issues."
While many brands in and out of the sub category have area directors, Jones said they treat it as a truly honorable position. They're the first responders when a fellow franchisee has an issue and they are the torchbearers for the brand.
"It's like you're knighted—it's a big deal," said Jones. "We like the model, and I think it just gives us credibility. The area directors and their team are the ones that are there every day."
Currently, 75 percent of growth comes from within the system—that's up from 50 percent two years ago as Jersey Mike's has made strides to prepare franchisees for that next step.
"A lot of our focus is on the single that is going to two or the two that is going to three or the five-unit guy who wants to go to eight," said Jones.  "A lot of training time, area director time goes toward franchisees making that transition."
There's plenty of sharing among the operators as well. Jones mentioned a unique equity arrangement at one franchised location that helped retain top talent. As labor got tighter, other operators sought a little insight. The franchisee shared everything from nuances to legal documents. "It's a very collegial atmosphere," said Jones.
For multi-unit chasers reading between the lines, that kind of business training, sharing culture and support infrastructure means Jersey Mike's can pick the best prospects from across the franchising spectrum and help them grow. Jones said, big or small, only those that are willing to adopt the company culture make it very far.
"We require every franchisee—whatever your status is—to go through training. We want them to come to New Jersey for a week," said Jones. "We want them to be embedded in our culture, so the people running their stores, they're in lock and step, there's no Monday-morning quarterbacking."
That trip also means meeting with Jones and Cancro and the rest of the executive team. It certainly slows things down, but Jones said the methodical practices drive results and keep bad operators out of the system.
"We're very diligent—some people would call it slow, but we try to be real thoughtful about it," said Jones. "It's just finding the right people, people that have the right culture and people that want to be involved in the day-to-day business."
Those multiple layers of support mean a lot of happy franchisees, and franchisees like to talk. "I think a lot of our growth has been through franchisees that have talked to other franchisees," said Jones.
While they have a robust franchise sales team and make time to get to the various shows and events, he said he encourages them to keep talking.  
"We say, You need to talk to our franchisees, if you want to build a store in Florida, you should talk to the franchisees in Indiana, in Seattle—talk to everybody," said Jones. "We're kind of an open book that way."
As for what's next, the brand is still investing ahead of the curve, focusing especially on technology and marketing around what makes Jersey Mike's different. The brand is also expanding into several new states including Hawaii and Louisiana on top of growth in the current 42 states. Jones said he's aiming for right around 225 to 275 new locations per year as a "good solid number."
---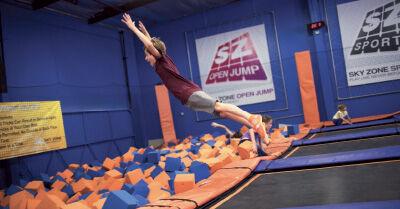 2. Sky Zone
Trampoline parks
What happens when you bounce and never land? Well, it's called flying to most and Sky Zone's growth is soaring.  From 2013 to 2015, the company saw location growth of nearly 200 percent, and systemwide sales growth of 172 percent, for the large-format family-friendly trampoline park operator. A Sky Zone trampoline park brings in an average of $2.4 million, according to Franchise Times data. CEO Jeff Platt said the company has embraced the growth, and done everything to keep up with support. "If you can't keep up, then you won't grow," said Platt. Platt said the key to success is continual evolution to stay on trend for the brand's younger demographics. Teenagers are an especially critical part of that equation. "We believe teens are an underserved market," said Platt. "So we've evolved our brand positioning to focus more on that age group by adding new park innovations such as Warrior Courses and climbing walls."
He said a team was built to look down the road to serve those relatively unique demographics eager to come back for the next birthday party or night out. Platt said that's the key to continuing the company's explosive growth, and also the most difficult task. "Our biggest challenge is getting through to the consumers in a meaningful way. We ask ourselves: What is the next cool experience? How do we make it unique and different to us?" said Platt. "We overcome this challenge by investing in a team whose sole focus is the ideation of new attractions to keep bringing people into the parks."
---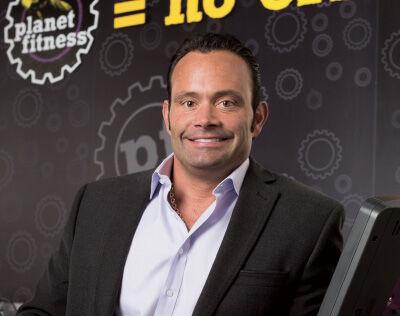 3. Planet Fitness
Big-box gyms
It's hard to be noticed in the competitive gym industry. In just about every mall complex there's a big-box gym and around every urban corner there is another small-format workout center.So to cut through the noise, Planet Fitness went all-in on advertising in 2013 and 2014 to demonstrate just how different the judgment-free health club was compared to the typical gym. CEO Chris Rondeau said the ongoing "No Gymtimidation" campaign has played a major role in the company's recent growth, and has helped them grow sales ahead of locations, growing 68 percent over three years as units ticked up by 50 percent. "Growing our brand awareness is a key strategy that has played a large role in accelerating our growth," said Rondeau. "Our national advertising efforts is a powerful competitive advantage that no one else in our industry can come close to replicating and is demonstrated by our sponsorship of Times Square New Year's Eve celebration in New York City. This has proved to be an amazing opportunity to generate increased brand awareness both in the U.S. and overseas."
He said the founding company motto of, "One team. One Planet." has been a profound tactic as well that has aligned corporate support staff and franchisees for growth. Rondeau also said their focus on both sets of customers—franchisees and gym members—has been one of the keys to growing the bottom line and attracting more unit growth. "While most brands think about how they can continue to squeeze the consumer on price, we remain true to our core differentiation point and focus on how we can provide our members with more value while not increasing membership prices," said Rondeau.
"We are constantly challenged with creating that accessible health for millions of members while at that same time creating sustainable success for our franchisees."
---

---
4. Marco's Pizza
Family pizza restaurants
How does a suburban pizza chain thrive in this explosive era for the pizza segment? According to Byron Stephens, president and chief development officer, it all comes down to a top-to-bottom culture of accountability. "Accountability equals results, said Stephens. "It starts with having our vision that we focus on and a core mission that defines that vision as core business metrics we can measure. Then mapping everybody's individual performance objectives to our company performance objectives, monitoring those, rewarding on those and paying bonuses on those on a quarterly basis." He said it's distilled down to a weekly scorecard, and boils down the grand vision of the brand to actionable goals so employees can "see that doing the job is actually achieving the results." Founded in 1978, the brand grew slowly to 112 units. But since a concerted effort to grow nationally in 2003 by CEO Jack Butorac, the concept has expanded to 674 units—more than 300 of which have been added since 2013—a 54 percent unit growth rate. Sales have grown even faster, rising 73 percent from 2013 through 2015.
Marco's Pizza has been able to grow while being squeezed between well-capitalized national and regional fast-casual players as well as the dominant "big three" pizza players. But sans those sky-high budgets, he said they have to be smart about their investments to keep up with the technology consumers expect from the segment. "It's very difficult frankly. We're very blessed to have selected—and we continue to look at and select—vendor partners that provide our technology to us," said Stephens. The key is selecting "the right vendor partners who are making those massive investments to keep their platforms robust and rich so they can stay in business." Tech-savvy vendors provide tools like efficient order route planning, hot bags to keep those deliveries warm, keeping pace with the big players. "You really lessen the potential for falling behind because you've got vendors that are required to stay up to speed," said Stephens.
Marco's Pizza has also adapted to the disrupted delivery market where third-party delivery sources are changing the game drastically while eating up prospective delivery drivers. Apart from tests with national and regional third-party delivery firms, he said smart investments make it easier to hire drivers. "We've done things like putting our own car force into the market," said Stephens. "It's easier to hire people that just want to drive our fleet." Of course, hiring the right people at every position is credited with the successful growth as well. "It's been rewarding and challenging at the same time. When you're doubling in size that quickly it brings a lot of challenges that you need to be ready for, staffing needs, support needs for the franchisees etc., but it's worked out very well," said Stephens. "We've invested in the right people and the right technology."
---
5. Freddy's Frozen Custard & Steakburgers
Family dining chain
Freddy's Frozen Custard & Steakburgers is a hearty dose of nostalgia for guests, but it's growing fast. The brand has added more than 70 locations across the country in the past three years. According to CEO and co-founder Bill Simon that strong growth comes down to focusing on the fundamentals and people. "Our focus remains executing our core values of fast, friendly service in a relaxed environment. It's the Freddy's our guests enjoy and it's what they expect as we continue to grow," said Simon. "We truly have a brand that's driven by individuals who are passionate about the work they do and believe wholeheartedly in the concept and our core values." Hearty growth in units of 70 percent since 2013 is a clear sign that franchisees are jumping into the brand. It's also pushed sales up 84 percent as management and the support team focuses on speed of service and menu updates and innovations. Despite the nostalgia, the brand isn't old, relying on social media to drive traffic. And in a new update to the social media program, the brand has seen a strong response. "Our recent shift from studio-styled stock photography of single menu items to high-quality, natural images of an entire meal has noticeably increased the frequency in guests who comment, 'Going to Freddy's now!' and 'Will be there for lunch tomorrow!'" said Simon. The biggest challenge? Labor, of course. But the brand has slimmed turnover with a robust training program that brings new managers on board with three to five weeks of training. "It's quite a challenge and an investment for us, the franchisor, as well as our franchisees," said Simon. "But one we truly believe pays off in the end with lower management turnover among our franchised restaurants."
---
6. Nothing Bundt Cakes
Bakery chain
CMO Kyle Smith at Nothing Bundt Cakes is in the business of turning people away. Like other Fast & Serious franchisors, the brand is all about finding the right franchisees, but for Smith and the team, it's just about all-encompassing. From the initial inquiry to the honest exploration of both parties, not many prospects make it to the dotted line. "It ends up being less than 1 percent. We have 3,000 inquiries a year. That turns into about 300 applications and it ends up being about 30 of those that get approved," said Smith. "Trying to make sure that we get the right people from our bakery owners in our selection process, we take that really, really seriously." But even with that strict vetting process, the brand has been able to grow units by 87 percent from 2013 to 2015, buoyed by the  goal of 25 to 30 percent internal growth. The reason for the bounty of inquiries is plain, because while they continued that "controlled growth," Smith said they were always improving the strength of the financial model. Same-store sales continue to rise in double digits, and between 2013 and 2015, sales have increased 122 percent with an average annual growth rate of more than 40 percent.  
The biggest recent boon for the brand has been better deals with vendors. "With numbers of bakers and volume of the bakeries it really enhances the buying abilities," said Smith. "When we start to get up there, that scale starts to matter. And when the volume of the bakery gets to $1 million a year annually, that changes a lot of things for you as you go out to compete on the buying side of the business."Smith said they're working harder to increase the value for franchisees, the first three of which were up for renewals in 2016. "Our motto is we want to be better at 300 than we were at 30 as far as support," said Smith. "Changing those needs is the biggest challenge." The brand has designs to double again in the next two and a half years to more than 300 locations.
---
7. FirstLight HomeCare
Home healthcare provider
NEW • What does it take to increase systemwide sales by 207 percent in three years? According to Jeff Bevis at FirstLight HomeCare, the motto is simple for the fully franchised healthcare system. "It is literally, 'Do whatever it takes,'" said Bevis. "I know that's an oversimplification, but we've really tried to make sure every person we hired, every system we adopt, and every program we put out and tool we create for the franchise owners has a valid success—we don't do anything without checking with the franchisees first." Bevis and the management team have a deep track record in franchising in various brands in and out of healthcare. And Bevis said he served as a caregiver himself on four occasions throughout his life. He said those experiences helped him see the opportunity for FirstLight, which he cofounded in 2009 with other franchise veterans. The brand is growing locations fast too, surging by 108 percent since 2013 to 169 markets. With no corporate locations to manage, Bevis said the management team is free to work with different sectors of health care. The team has worked to make strong inroads with hospital networks and other players along the spectrum of "continuity of care." That means more long-term care insurers and veteran's care on top of the standard private-pay side of the business.
With all that success, of course, comes challenges; the number one for FirstLight is finding the right people, and helping them find the right people as well. "We are really seeing the need for talent acquisition. Now, our whole focus is on finding people," said Bevis. "Not just franchisees but finding managers and general managers and helping them hire and train the very best people." He said labor training and support is the foundation of the two main differentiators for the brand: client satisfaction and caregiver retention. As for the future, Bevis said they already have support capacity for 662 markets across the country.
---
8. Hand & Stone Massage and Facial Spa
Massage and facial spas
NEW • Hand & Stone Massage and Facial Spa is a happy upstart in the personal care world, as Bob McQuillan, VP of franchise development, describes. "Massage Envy has done a great job in our industry in creating brand awareness and educating the consumer, and what we've done is be the Burger King to the McDonald's in the spa industry," said McQuillan. A higher-end positioning and differentiated services have proven to be a whopper of an incentive for franchisees and consumers. "We positioned ourselves to be a higher end spa décor that offers more than just massage. We offer facials, hair removal, and two full comprehensive skin care lines as well," said McQuillan. "It is kind of a one-stop shop without the hair and nails, so I think that's a big draw for us." From 2013 through 2015, units have grown by 79 percent and systemwide sales grew just short of 130 percent.
He said to pave the way to the brand's ideal of 50 to 60 franchise sales and 50 to 60 new openings each year, they reinvested in infrastructure to get ahead of the largest challenges they saw, especially the real estate conundrum.
"As we grew, we added back to the infrastructure. Eventually we hired a specialist in real estate and now he has a team. So we've been able to do that because of the growth, and that's why our growth strategy from a strategic standpoint is so important because we don't want to get outside of our capabilities to support the franchisees," said McQuillan.
The brand has been working with smaller footprints and non-traditional spaces like second-floor locations in especially pricey areas like Brooklyn and San Francisco.
"We've really concentrated on a clustered growth approach," said McQuillan. "We would want a multi-unit operator right off the bat, someone with staying power, someone with working capital."
---
9. Dickey's Barbecue Pit
Barbecue restaurants
Dickey's CEO Roland Dickey Jr. has a strong personal style—energetic, sharp-tongued and confident that he's helping to build "the greatest brand ever." Contrary to his brash ways, he's unwilling to pat himself on the back or take a victory lap for fear of losing the brand's momentum. As last year's No. 6 Fast & Serious brand, Dickey's Barbecue Pit remains firmly on the gas with a new butcher shop motif and a heavy investment in technology, including data analytics, loyalty, delivery and a new point of sale system.
Like Domino's has been, Dickey wants his brand to be known for its technological know-how in the coming years. Dickey's has morphed into a more fast-casual-style brand, focused on improving its carbon footprint and steadily removing less desirable ingredients from its food. "People want to know the origins of the ingredients, and want to know it's high quality," Dickey said. "Our philosophy is, we don't want to serve what we think people want, we want to serve what we like and what we want—and fortunately a lot of people agree with us." After working on beefing up its internal infrastructure, he added 2017 is the year Dickey's goes international, which should impact its future growth in a big way. "We don't want to do anything to scratch our ego, so we wanted to lay a really solid foundation domestically," he said. "We have all kinds of interest, especially from Central and South America and Asia—people are blowing us up."
Within the U.S. or abroad, Dickey has a razor-sharp focus on keeping the brand fresh on a successive basis, while simultaneously appealing to its "legacy" and younger customers. "This isn't your grandfather's barbecue," he said. "All generations want to be part of something cool and happening and fun and growing."
---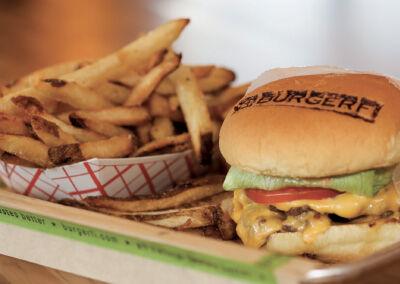 10. BurgerFi
Burger chain
NEW • All new to the Fast & Serious list for 2017, North Palm Beach, Florida-based BurgerFi is the 10th smartest-growing brand in franchising and a leader in the better burger category. "I'm really proud of what we've accomplished," CEO Corey Winograd said about the still-new brand's recent performance. "Sometimes I make a joke that we're still crawling—we're just a little over five years old. I guess we're walking now, but we really haven't started running yet, and that's just a matter of time." Expecting to finish 2016 at just fewer than 100 units, BurgerFi increased its systemwide sales by a stunning 216 percent over the previous three years, with a 136 percent jump in locations. With its development to date concentrated in the Southeast and along the Eastern Seaboard, Winograd sees an accelerated growth pace in the coming year as BurgerFi seeks to attract multi-unit franchisees to bring the concept into new parts of the country.
Aside from expansion, he added the brand is pushing further with food transparency, while also bolstering its technology offerings. It recently added self-serve ordering kiosks and digital menu boards, which he says were both well received. The company is also testing chicken offerings in a variety of markets. "We've seen consumers are demanding transparency and they want to know what they're putting in their bodies," Winograd said. "Organic, all natural and fresh for us is really a non-negotiable." Because its food travels well, BurgerFi has jumped into third-party delivery services, with partnerships with Postmates and Food Dudes Delivery that have added incremental sales at several locations, primarily in New York and Florida. As the brand ramps up its national buildout, Winograd said growth will take care of itself as long as food quality, employee culture and restaurant ambiance are maintained across the board. "It's not a sterile environment," he said. "It's a very cool, hip experience, and for us it's all about delighting the guests both with food and with being in the restaurant and enjoying the experience."
---
11. Phenix Salon Suites
Retail complexes for multiple stylists
NEW • Now at more than 150 locations, Phenix Salon Suites—based in Colorado Springs, Colorado—is a fast-growing salon chain founded by licensed hair dresser Gina Rivera. The brand is named after her and her husband (and brand CEO) Jason's first son, and this is its first appearance on the Fast & Serious list. From 2013 to 2015, Phenix Salon Suites bolstered its systemwide sales by 134 percent while increasing its unit count by 188 percent. Like other salon suite concepts, Phenix provides hair and beauty professionals the chance to open their own business within its locations. With units in most major metro areas, Phenix Salon Suites has a heavy presence in the Southeast and along the East Coast, with additional concentrations in the Midwest, Texas, Arizona, Southern California and its home state of Colorado. Through recent appearances on the TV show Undercover Boss, and an article in The Huffington Post, Gina Rivera has simultaneously increased her and her company's visibility.
---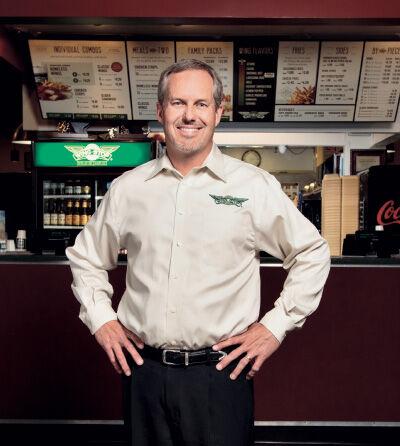 12. Wingstop
Chicken wings restaurants
Last year's 19th smartest-growing franchise brand, Dallas-based Wingstop continues its franchise-powered ascension with a fast-growing portfolio, continued popularity on its social media channels and a focus on smaller, relatively affordable locations aimed at reaching a diverse, young and urban-oriented customer base. It moves up seven places to No. 12 on the Fast & Serious list. CEO Charlie Morrison said keeping the focus on the brand's core simplicity is his mantra as Wingstop rapidly closes in on 900 units, on its way to reaching a planned 2,500 units within the United States. "Our biggest challenge is the one that we have set for ourselves, which is to continue to grow Wingstop to its full potential," he said. "We have a domestic unit goal of 2,500 restaurants, and we have only scratched the surface of development internationally." As he's often stated in interviews, Morrison heralds its trim 1,700 square-foot restaurant model as a boon to its network of franchisees and the brand's flexibility in setting up shop in more urban locations than many fast-casual brands. The brand's new social ordering capabilities allow customers to order meals through Facebook Messenger and Twitter, and digital ordering now accounts for 19 percent of Wingstop's total sales. Over three years, its sales increased by 49 percent and its unit count grew 37 percent. After going public in June of 2015, Wingstop's shares initially spiked, then fell back to Earth, and have since been trading around $30/share as the brand continues to unfold its large-scale international growth plans.
---
13. Anytime Fitness
24-hour gyms
Last year's third-smartest-growing brand, Woodbury, Minnesota-based Anytime Fitness is one of the most consistent large-scale growth stories in franchising. It eclipsed the 3,000-unit mark during 2015 on systemwide sales that increased 73 percent over three years and a unit count that increased by 29 percent. In describing the company's growth philosophy, Anytime CFO John Pindred said CEO Chuck Runyon has a way with turning the company's plans into clever sayings. "One that's a personal favorite for me is 'earned not given,' and that's really shorthand distillation of what I think is reflected in our culture here," he said. "That's a culture of humility, gratitude and not one of entitlement, so each member of our team knows that any recognition they receive or our team receives or our brands receive is something we have to continually earn." With a shiny, massive new headquarters building at the edge of the Twin Cities, Anytime Fitness also unveiled a new corporate restructuring intended to increase leadership at its Self Esteem Brands that now includes its Waxing in the City offshoot. "Between the two brands, that really allows us to intensify our focus on the franchisee unit economics, on our club members or consumer experience and allows us to support the brands," Pindred said. As its global footprint grows, he said the brand's primary challenge is using technology to its benefit, both in terms of its franchisees and its end users. "We've made significant investments in technology through teams of dedicated software developers—it's actually the largest staff at our headquarters," he added.
---
14. American Family Care
Urgent care clinics
NEW • Dr. Bruce Irwin is the founder of Birmingham, Alabama-based American Family Care, but the leader of one of the smartest-growing medical franchises is the first to say he was initially very reluctant to franchise his system of urgent care facilities. When he first got involved with franchising, "it was really just an add-on to my existing business," Irwin said. "It's something I found intriguing intellectually, and I really didn't quite foresee just how successful it would be." Successful indeed, as American Family Care eclipsed 100 units and expects to go past the 200 mark sometime during 2017. Its systemwide sales grew 113 percent from 2013 through 2015, with units up 48 percent. American Family Care is now opening approximately three clinics a month and, at this scale, Irwin says he is primarily concerned about growing on profits, not debt, and differentiating the brand from many new players that have sprung up in the category. "Urgent Care A is not Urgent Care B is not Urgent Care C," he said. "Just because somebody moves into 1,200 square feet between a nail salon and a liquor store and puts up an urgent care sign, that doesn't mean they're delivering the same quality of care that we're doing in a 4- to 5,000-square-foot space with modern, up-to-date everything." In the wake of its recent partnership with the Bon Secours Health System, he added the company sees similar tie-ups with establishment healthcare systems, as well as competitive acquisitions, as the keys to its next phase of growth. "So many people jumped into this business thinking it was easy and without the necessary experience and math that you need to succeed," he said. "Over the next three years there are really a lot of opportunities to grow through acquisition, but you have to be careful because there's a lot of garbage out there you don't want to acquire."
---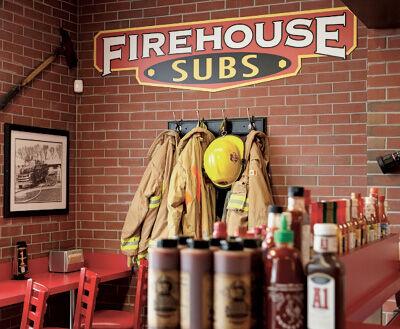 15. Firehouse Subs
Sandwich chain
As more competitors join the sandwich wars, Firehouse Subs is on an incredible multi-year growth spurt. At the end of 2013, the Jacksonville, Florida-based brand had 722 units. Just three years later, CEO Don Fox expects the brand to end up with 1,050 restaurants and change. He pointed to the price and availability of quality real estate sites as the carburetor restricting Firehouse's growth. Looking ahead, Fox cast a bullish tone that he expects to go mainstream in the first months of the new year. "Post election, we are going to see that change, and I think the evidence of that will be as imminent as this holiday shopping season," he said. He added that, as consensus grows about a current saturation in the restaurant space, the struggles of weaker brands might act as a "relief on the pressure valve" freeing up real estate in prime locations.
Continuing on its long-stated goal to reach 2,500 restaurants in the continental U.S., Fox added reaching into the tens of thousands of units would be incompatible with the brand's positioning and unit-level economics. Having been with the brand since 2003, when there were 65 Firehouse locations, Fox said the most important metric for his team to watch is average unit volumes. "That's my best assurance that we're making the right decisions that are going to sustain our growth over the long term," he said. "If you're growing sales, growing average unit volumes, that is what bolsters the confidence of existing franchisees to reinvest and build more units."
In the last several years, the company has increased its marketing budget, enabling consolidated national ads to further build the brand's visibility. In the coming year, Fox said Firehouse will expand its presence in the Northeast, which is more challenging than other regions due to the cost of doing business and government regulations.
---
16. The Joint Chiropractic
Chiropractic clinics
Moving down six slots from its No. 10 ranking last year, The Joint is this year's 16th smartest-growing franchise, and a pioneer in the franchised medical provider category. After finishing 2013 with 22 units, and growing to 246 by the end of 2014, The Joint is now up to 358 locations with plans to expand beyond its areas of heaviest coverage in the Southeast and Southwest U.S. "We see a huge opportunity in front of us," CEO Peter Holt said. "We are finding right now that 21 percent of our patients are new to chiropractic, and we think that's a reflection of the disruptive nature of our offering." Throughout 2016, the company opened approximately 55 new locations, with plans to add at least that many during 2017. Rather than add new services, Holt said he's focused on the simplicity of the brand experience centered on 5- to 10-minute adjustments that are intended as a quick, regular personal maintenance item.
"Focus on the franchisee," Holt said about his motto in driving sustainable growth. "If growth is not based on finding qualified franchisees who believe and understand and can provide that world-class customer service, it's really hard to sustain long-term growth for a franchise system." In a bid to accelerate its growth rate, The Joint launched a new website with a restructured lead generation strategy. "For chiropractic care, one of the challenges we face is that if you're looking at different franchise opportunities, you start with this idea that if I'm not a doctor of chiropractic, then how can I be a franchisee of The Joint?" Holt said. "You don't, in fact, have to be a doctor of chiropractic to own or manage the clinic, and it can be a really wonderful franchise opportunity."
---
17. AtWork Group
Multi-specialty staffing service
NEW • After becoming president and COO of AtWork Group in 2012, Jason Leverant took a step back to look at the mission and values of the company he'd been with since 2007 and asked the question, "Who do we want to be?" For Leverant, the answer boiled down to a sentence: "We are at work for our franchisees." While it may sound trite, Leverant assured that not only was the sentiment genuine but the company continues to back up that statement by supporting its 'zees in every way it can. If Leverant's word isn't enough, AtWork Group's numbers validate those claims. AtWork Group, which today has more than 90 units, debuts on our list this year. Its systemwide sales increased an impressive 96 percent from 2013. "It's a thought process around being at work for you, the franchisee," Leverant said. "We do everything we can to ensure franchisee success."
That starts with selecting franchisees who are a fit for the model, "not just to make a sale," he continued. That model is one that gives owners more independence to make decisions without feeling restricted by a corporate office while still providing training and support. Franchisees learn through an owner-only launch camp and, thanks to a newly instituted shadowing program, spend three or four days at an active—"and successful," Leverant added—At Work staffing office. Though state and federal legislation, particularly the National Labor Relation Board's joint employer standard, continue to present challenges to Leverant's sector—"all we do is employ people"—opportunity is there as well. "The more challenging it is to employ people in the U.S. the more attractive staffing becomes," Leverant said.
---
18. Sport Clips
Haircuts for men and boys
Don't compromise on quality. That's the mantra at Sport Clips and the reason Founder and CEO Gordon Logan said his company's growth continues to be sustainable. "We have always had the philosophy that we will not grow any faster than we can support our team leaders," his term for franchisee, "so that we maximize their probability for success," said Logan. "We will not compromise on the quality of our team leader partners we bring into our system, nor will we accept sub-standard real estate locations to achieve growth."  Logan pointed to his company's track record: Since 2010 more than 800 stores have opened, bringing the total locations to 1,600, while only six have closed. Logan also cited Sport Clips' strong same-store sales, which have grown 7 to 10 percent each year since 2010.
"We have also implemented an effective social media strategy, increasing and improving our communications with our clients without being too pushy," he said. "We are currently upgrading our POS system to make the clients' experience even better."
---
19. Jimmy John's
Sandwich chain
Though Jimmy John Liautaud has said he's not focused on being the biggest in the industry, when the opportunities are there he's definitely not going to shy away from them. As he called attention to a track record of opening 99 percent of units in the pipeline, the founder and chairman of Illinois-based Jimmy John's said that number is now "well above 1,200" and "we will probably open 250 units in 2017." And with the sale of a majority stake to Roark Capital in September, Liautaud said his long-term executive team is reenergized to expand and grow the company. "The company didn't need cash," he explained, "shareholders did, and this deal satisfied that." What Roark will do is to help laser beam the strategy for the next phase of growth, he added. "We are approaching 3,000 units, and as we go from 3,000 to 6,000 units requires additional talent. We are exceptional operators, perhaps one of the best on a large scale, we are effective buyers, logistics managers, and we execute in every department with speed and efficiency. What we aren't is strategists and that's what Neal Aronson is best at. A perfect match." Aronson is Roark Capital's founder. To support continued growth, Liautaud highlighted consumer research initiatives he said will help the company adjust its aim and "may even change the target."
---
20. Which Wich
Sandwich chain
He founded Which Wich in 2003, but Jeff Sinelli also goes by another title, one that's indicative of a company culture he said revolves around training and support of franchisees in order to grow: chief vibe officer. "Our company culture is built on a positive approach to teamwork, and that vibe runs through our franchise development department," said Sinelli. "We greet all franchise prospects as both a VIP and part of the family. We are very proud of what we give to franchisees from signing, through construction, opening and then expansion." That expansion continues for Which Wich, with 400-plus locations open in 40 states and 11 countries, and sales that hit $250 million in 2015, an 82 percent increase over three years. The company's growth strategy targeted convenience as of late, with a heavier focus on non-traditional spaces—including a partnership with Target—and convenience-store locations, along with an expanded presence on college campuses. Though competition in the franchise sandwich segment is fierce, Sinelli said Which Wich is "nimble and innovative," and continues to find ways, be it through mobile and online ordering or unique combos, to keep customers coming back and attract new fans.
---
21. Smashburger
Burger restaurants
"Growth for growth's sake is not sustainable," said Gregg Koffler. "What we're looking for is smart growth." It's a shift in development strategy, said the senior vice president of franchise development for Smashburger, who joined the Denver-based company in May 2016 just weeks after a shakeup at the top saw the resignation of CEO Scott Crane and Michael Nolan, Smashburger's chief development officer, take his place. "We're resetting a lot of our development schedules," explained Koffler, with each franchise owner now set to open two stores per year until their agreement is met. Expected to close out 2016 with 400 locations, Smashburger's approach to site approval has changed to one that's "way more detailed in our vetting," said Koffler, and takes what he called a more human approach with seasoned real estate pros researching each market.
"The real discipline came in being patient," said Koffler. "Let's not let the development schedule dictate taking a B or C site" instead of waiting for the A location. Smashburger also debuted its drive-thru version in late 2015 and Koffler said they're looking at more freestanding buildings to continue developing the model.
---
22. Kona Ice
Shaved-ice trucks
NEW • "My metric is, are my franchisees happy," said Tony Lamb, and for a man who created Kona Ice with that exact happiness objective in mind, it's a fitting measure. Kona Ice, which debuts on our list this year at the No. 22 spot, is a simple concept, according to Lamb, but one that has taken off since it began franchising in 2009 with a focus on event-based business and "tapping into that renewable customer base with schools, park districts and youth sports" versus roaming the streets like an ice cream truck.
Lamb's focus on franchisee satisfaction starts before someone even enters the Kona Ice system. "I'm very cautious of who comes into the business and what their expectations are," said Lamb, meaning that if someone wants to leave their $200,000 corporate job to drive a truck—and expect to replace that income right away—it's not a good fit. Those who do become franchisees must maintain the Kona experience. "The truck has to be immaculate," said Lamb, "the driver has to be educated on the Kona brand, the menu." Education has been crucial to solidifying the growth of Kona Ice, Lamb continued, with hundreds of tutorial videos now available to 'zees and regional meetings that help owners apply best practices from across the system to their own operations.
Kona Ice finished 2015 with systemwide sales up 260 percent over three years. The brand has evolved in line with consumer preferences to include lower calorie products using stevia mixed with cane sugar and Fruit First flavorings where, you guessed it, the first ingredient is fruit juice. "We were selling basically sugar to kids," said Lamb. "And we're still a dessert truck, but a more healthy one."
The company even started its own official flavoring company, Kreations Flavoring, based in Austin, Texas, to develop proprietary flavors, including some that appeal to a most sought-after demographic. "I never thought I'd see flavors like lavender lemonade or Thai basil," said Lamb with a laugh. "But that's what millennials want."
---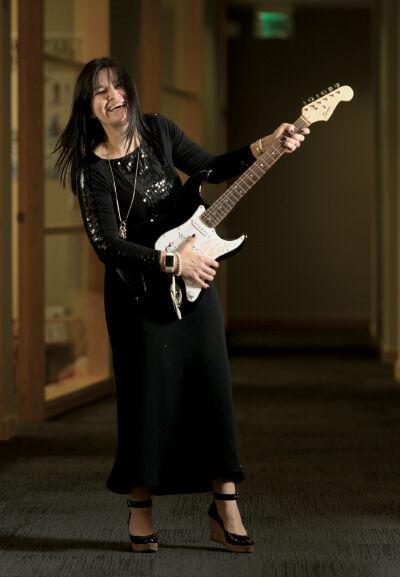 23. School of Rock
Music education schools
As School of Rock approached the 200-location mark, CEO Dzana Homan turned her attention to what she saw as the biggest opportunity for growth: "our franchisees and our parents. Anyone who's experiencing the brand, look there first," said Homan of the company's strategy of "aggressively going after parents and former parents of students" and franchisees already embedded in the system. "Being experiential, being a performance-based concept, we leverage that part of our brand," she continued. School of Rock ended 2015 with systemwide sales up 65 percent since 2013. Its growth Homan said is in line with School of Rock's mission to have as many student musicians in the brand as possible—all while being responsible in that approach. "It's not just opening a school, but how they're ramping up, how they're maturing and developing," said Homan as she pointed to zero closures in the past four years. "God forbid we make a wrong decision or recommendation—you have to balance this aggressive approach with a data-driven strategy." With a much stronger Item 19 in its franchise disclosure document for 2016 and plans to disclose more going forward, School of Rock is better positioned to attract "high quality franchisees who are very deliberate about which brand they go with," said Homan. "Nothing replaces financial success. We start every day with that and end every day with that."
---
24. Newk's Eatery
Fast-casual restaurants
When Chris Cheek joined Newk's Eatery in August 2014 the company had 70 restaurants. As of this writing that number was 108, but don't expect Cheek, the company's chief development officer, to take the credit for that acceleration.
"I never like to be a hero, and I'm not," said Cheek. "It's the brand itself, the culture, the food that's been there all along." Cheek is quick to point out, however, that for a brand that's about 80 percent franchised, choosing the right franchise partners is "very, very" important. "The key is, first and foremost, you have to be very, very—I can't emphasize enough—you have to be selective about who you bring into your franchise system," said Cheek. "We only recruit those who have existing multi-unit restaurant experience." Jackson, Mississippi-based Newk's moved up nine spots on this list, and while Cheek acknowledged the rising cost of retail real estate and competition for top sites as challenges to growth, the brand will continue to open in new markets—perhaps with a smaller footprint. To combat that site selection challenge, "we've developed a slightly smaller prototype without compromising the guest experience," said Cheek, or losing revenue-generating seats. The smaller prototype is about 3,800 square feet, versus 4,200 square feet for the average Newk's. "We've also been more savvy with negotiating … getting landlords to understand that we're a brand of choice." Attractive unit-level economics also continue to drive growth as Newk's posts $2.5 million average unit volumes and systemwide sales are up 53 percent since 2013.
---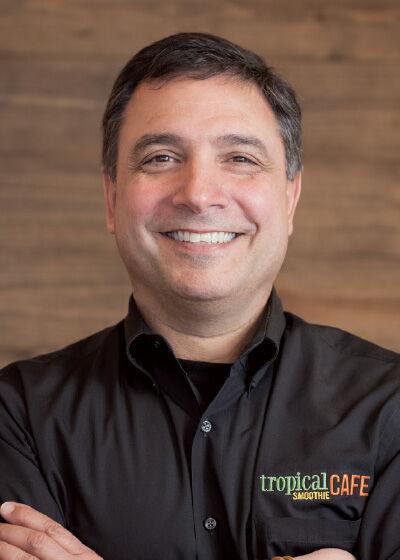 25. Tropical Smoothie Café
Smoothie and food restaurants
Tacos, noodle bowls and sliders could be the last things a customer expects to order at a smoothie café. But the food menu, according to CEO Mike Rotondo, actually represents around 40 percent of Tropical Smoothie Café's sales. "As we grow our food business our smoothie business grows right alongside it," Rotondo said. This growth is nothing new to Tropical Smoothie Café, featured on our Fast & Serious list for the third straight year. The restaurant/smoothie concept moved up nine spots from No. 34 on last year's list to No. 25, with a 53 percent systemwide sales growth in the past three years. Tropical Smoothie Café was also in the news for the wrong reasons this year, when a Hepatitus A outbreak hit locations in Maryland, North Carolina, Virginia and West Virginia. The outbreak was traced to strawberries transported from Egypt, and the company responded by switching to another supplier for all its restaurants nationwide, stating it would use only strawberries sourced from the Americas in the future. "We pulled the product as soon as we found out about it," Rotondo said. "We eliminated the risk as soon as the health department made us aware of it."
Controversies aside, Tropical Smoothie Café is still accelerating its growth plan. The company hit the 500-unit mark this year, and, according to Rotondo, is planning to hit 600 units in 2017. Much of the growth comes from existing franchisees, as 55 to 60 percent of Tropical Smoothie Café's units belong to multi-unit owners. However, with the company's current growth rate, Rotondo said he and his team will have to tinker with their process. "Our growth is coming so fast and so furious, that we have to evaluate everything we're doing on a regular basis," Rotondo said. "How do we go to 500 to 1,000? We're going to have to make adjustments with that."
---
26. Right at Home
In-home care
Right at Home moved down four spaces since last year, but the company's growth remains strong. Right at Home's three-year sales growth rate is 53 percent, and as the number of baby boomers reaching retirement continues to grow, expect these numbers to boom alongside it. The in-home care company offers medical and non-medical home services, and provides specialty care for a number of health conditions including Alzheimer's and Parkinson's. Right at Home has providers across the U.S. and a growing international presence in Japan, Canada and Ireland among others.
---
27. Twin Peaks
Bar and restaurant chain
Founded in 2005, growth has been a key term for Twin Peaks over the past several years, as they place on our Fast and Serious list for the third year in a row. While the Dallas-based bar and restaurant chain dropped out of the Top 5 of our list this year, the company still managed to bump itself up to 69 units in 2015, and has maintained a 62 percent increase in sales from 2013 to 2015. Most Twin Peaks locations are in Texas, with others throughout the American Southwest, Midwest and South.
---
28. Pollo Tropical
Caribbean chicken chain
NEW • New to our list this year, this fast-casual restaurant does chicken a little differently, offering Caribbean-inspired food throughout the Southeast U.S, Caribbean islands, Central America, South America and Puerto Rico. The company launched a new, Caribbean-themed "Big Blue" redesign in 2014 that has been implemented in all of its new units. Launched in Texas, the design was a concerted effort for the company to avoid any Tex-Mex confusion, and offer more of a tropical feel to consumers. Pollo Tropical's growth this year was halted a bit by the news that parent company Fiesta Restaurant Group shut down 10 Pollo Tropical units, but three-year unit growth still ticked up a solid 34 percent.
---
29. Another Broken Egg Café
Breakfast and lunch
NEW • Sitting at just 10 restaurants in 2008, Another Broken Egg Café has driven exceptional growth for its gourmet breakfast, brunch and lunch format. With 112 percent sales growth from 2013 to 2015, Another Broken Egg Café rockets to No. 29 on our list, in its first appearance. This expansion shouldn't stop anytime soon; the company has another 75 restaurants scheduled for development within the next five years.
---
30. MOOYAH Burgers, Fries & Shakes
Burger restaurants
NEW • MOOYAH's COO Michael Mabry is sick of hearing about differentiation. In a crowded fast-casual market, there aren't many flashy promotions or menu options that the burger joint has to "differentiate" it from competitors. "Differentiation is such an overused term," Mabry said. "We serve burgers, fries and shakes. So to say that we serve a different burger, fry and shake than anybody else would be ludicrous," Mabry said. So Mabry says the company focuses on giving consumers the best burger and fry experience possible with all natural ingredients, including hand-cut French fries, in-house baked buns and 100 percent ice cream milk shakes. And it's certainly working: with a 71 percent sales growth, MOOYAH Burgers, Fries & Shakes has seen a big boom in the past three years. Mabry says the MOOYAH business model stems from franchisees feeling happy and satisfied with the brand, enough to open multiple restaurants. "A good majority of that are current franchisees opening their second, third, fourth or fifth units," Mabry said. And that simple business model bodes well for expansion, which has opened up around North California and the East Coast over the past several years. "Since we do serve burgers, fries and shakes, we don't have to explain what our product is to anyone from a guest perspective," Mabry said.
---
31. Zoup!
Soups, salads and sandwiches
NEW • Walk into a Zoup restaurant, and you're bound to find some bizarre options, including blazin' bison chili and rattlesnake stew. But you never know when you'll find them; Zoup serves 12 different soups a day from a catalog of hundreds, and they rotate daily. Zoup, which also serves a variety of sandwiches and salads, was founded on CEO Eric Erscher's idea that really good soup is hard to find. "We also recognized that soup, unlike any other food category, seems to, for many people, elicit comfort and warmth and well being," Erscher said. With 98 stores, Zoup has brought its unique menu and "sense of warmth" to those suffering out the winters throughout the Northern United States and Ontario. And you don't just have to go to the store to find their product line. In the past few years, Zoup has offered its broths in over 3,000 grocery stores, marketing the product as "the first cooking broth that's good enough to drink." "It has helped us to further extend the brand awareness, and the franchisees have certainly celebrated that," Erscher said.
---
32. Honest-1 Auto Care
Auto care
NEW • Auto care is a dirty industry. However, Honest-1 Auto Care prides itself on being an Eco-Friendly Auto Care Chain, and the commitment to being a "cleaner" auto shop has driven significant growth for the company. Its environmental focus includes the construction of eco-friendly units, dry cleanup methods, and the avoidance of aerosol-based items. The company is even planning on partnering with Castrol to release a new sugar cane-based oil product. "We're always looking new or relevant technologies that keep us ahead or as clean as we can be in what's otherwise a pretty dirty business," Executive Vice President Eric Renninger said.
Honest-1 stores include lobbies with a "coffeeshop feel" and services that try to educate the customer about their vehicle as much as possible. And it has worked well so far for the company's growth—Honest-1 boasts a 51 percent increase in overall unit growth for the past three years focusing on heavy expansion throughout Texas, Florida, and Southern California. This expansion has largely happened without the consolidation tactics used by many other auto care chains. "We're still seeing a lot of growth at the store level. Consolidation from my standpoint doesn't make a whole lot of sense," Renninger said.
Nevertheless, as millenials and younger people tend to shy away from working in the automotive industry, it's been harder for Renninger and the Honest-1 team to attract and maintain a quality staff. As trade schools have become less common throughout America, and technology-heavy cars become increasingly complicated to work on, it's been no easy task for Honest-1 to find technicians either. So Honest-1 has focused toward a "grow your own" strategy, to attract staff from the management side to the auto shop repair side. "Find a person with great competencies, who's responsible, who shows an aptitude, and invest in that person," Renninger said. "Some of our vendors offer quality aftermarket type training that can lead to certifications and specifications in the industry."
---
33. Zaxby's
Fast-casual chicken restaurants
NEW • Making the Franchise Times Fast & Serious list, which designates the fastest-growing franchises over three years, is an impressive feat for any brand. But for one as large as Zaxby's, north of $1.46 billion in systemwide sales, a 36 percent sales increase from 2013 to 2015 is even more notable. (A rate that fast is often times reserved for much smaller franchises.) Zach McLeroy, CEO and chairman, attributes the rise to repeat customers. "Over 90 percent of licensees are coming back for more licenses. They are very committed to the system," he said. "They may have gone from two to 10 and they continue to come back." Now many franchisees are adding their kids to the business, as well, he says, who often want to pioneer in new markets. McLeroy says the key is constant evolution. "I've never taken a mindset that we do it one time and we never change," he says, pointing to two recent initiatives as examples—a new menu board system, and a new interior and exterior design that looks like a modern-day vintage style farmhouse. "It's new and it's fresh and it's modern. It makes us relevant if you continue to change." That's a fresh attitude for a system McLeroy and his childhood friend Tony Townley founded in 1989. "I just love the business and I come to work today with as much enthusiasm as I did 27 years ago," he said.
---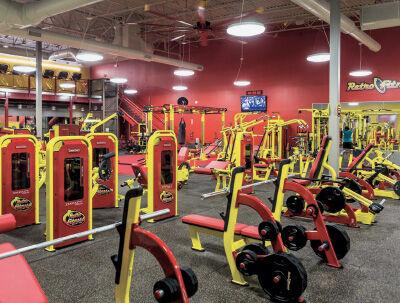 34. Retro Fitness
Big-box gyms
Eric Casaburi has to be one of the fastest-talking CEOs in the franchise business. He for sure is the most optimistic. "I'm always the glass is half full," said the founder and CEO of Retro Fitness, the big-box gym concept he started franchising in 2006, and he'll call out his management team if they're being negative. The same goes for private equity investors and bankers. "I don't spend time looking backwards. I spend all my time looking forwards. You guys look backwards, I look forward, because you're you and I'm me." When he started his chain of gyms on the East Coast, with rock-bottom monthly dues of $19, "I knew nothing. I'm a college dropout, are you kidding me?" he said. But by 2008, when the financial crisis hit, he was ready to go. "I had the passion to push and push and push when everybody was scared. I was scaling it at the right time, when the real estate market was busting up. Life is about a lot of things. It's about having your faith and all your blessings, but being in the right place at the right time, and being aware of that, and striking when it's right." Casaburi credits his late mother for his ability to take on risk, because she battled cancer when he was a teenager and ended up living longer than her original diagnosis. "The prolonged life span was 2 ½ to 3 years, and she doubled that," he said. "It established a fearlessness. You're really walking with a tightrope with no net, and the net is money," when starting a company. "I had a tremendous amount of risk and passion. I believed in myself. She instilled in us as young boys, my brother and me, you have to believe in you." It was seven years ago, while waiting for his wife at a doctor's appointment,  that he went for a quick trip to the McDonald's drive-thru and saw a well-dressed woman with a clipboard, watching the cashier and other workers. He asked her what was going on, and she said it was the auditor for McDonald's. "You almost could have heard the chimes," Casaburi said, meaning that was his "aha" moment. He and his management team created a 100-point checklist that they use for audits at Retro Fitness gyms yet today, using iPads, and he says it's made all the difference. Another turning point: when his franchise topped 100 units or so (they're over 150 now, up 50 percent over the last three years) and multi-unit franchisees and even private equity groups started attending their discovery days. "I think when you hit that 100-store number you become relevant to people." At about the same time, in 2013, he went on the TV show Undercover Boss and it was "huge for us." "So your trajectory goes through the roof. That roll really doesn't reverse," he said, finishing as optimistically as he began.
---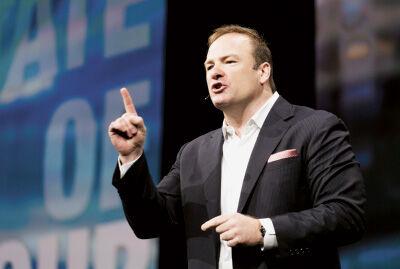 35. Keller Williams Realty
Real estate brokerages
Focus on the activities that generate results. Inspect what you expect. Rinse and repeat. Those phrases sum up the business philosophy of John Davis, president of Keller Williams. He also relies on a set of models and tools called the Growth Initiative, which led to a doubling in the company's size over the past five years, to more than 150,000 real estate associates. In the summer of 2016, Keller Williams launched a Career Growth Initiative, based on the original, to help individual agents boost their production and fund their lives. "In every month since we launched the program we've set all-time monthly records in every production category we track," Davis said.
---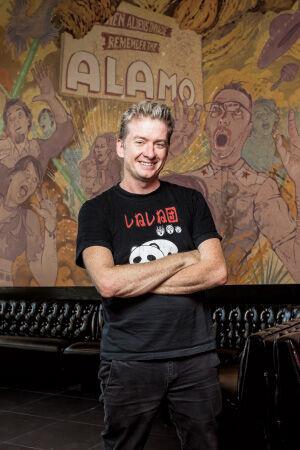 36. Alamo Drafthouse Cinemas
Movie theater/restaurant chain
NEW • A love for the movies is requirement No. 1 for franchisees of Alamo Drafthouse Cinemas, making its debut this year on our Fast & Serious list, explains its founder and CEO Tim League. "I got into the business some 20 years ago, because I was a movie fan," League admits. "That was my only qualification. I didn't know anything about business—it would have accelerated my growth if I had." But today, after starting franchising 12 years ago and going slowly, he has refined his business model and is targeting experienced multi-unit restaurant operators who also get into film. "What we're building now is a 900-seat restaurant that turns all of its tables three times a night," he says. "You have a ticking clock where in an hour and 45 minutes they need to be done and checked out." And meanwhile, it's dark in the theater, just to add to the challenge. League said he started Alamo, in Austin, Texas, because so many movie theaters were consolidating into the multi-plexes. "I wanted to reimagine the cinema experience and make going to the movies fun again," he said. He's trying to build the company with a young audience that loves "not just the blockbusters," but also foreign films and indies. In November, he was touting "Moonlight," "Manchester by the Sea," and "Fences," based on August Wilson's ground-breaking play and starring Denzel Washington. But don't even think about texting or talking in an Alamo Drafthouse Cinema, something that some theater companies say they need to do in order to attract millennials. "We certainly experiment with all kinds of experiences that you can have within a darkened movie theater. But in general, we're the industry leader in no talking, no texting. We kick people out if you violate that social contract," he says. Add that policy to Alamo's 68 percent systemwide sales growth and 30 percent unit growth over the past three years—and that makes for a four-star review.
---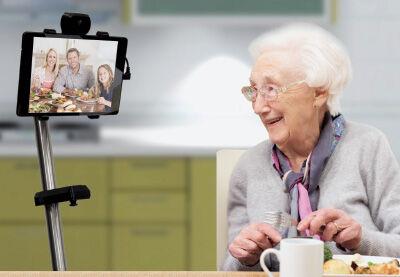 37. Home Care Assistance
Home healthcare providers
Robotics is one of the secret weapons in Home Care Assistance's arsenal. The home healthcare provider is testing a robot with a screen that can allow family members in a faraway place to see and interact with their loved one. "So the daughter, even if she's across the country, can talk to her mother and go on a walk around the block," explains Barbara Schuh, vice president of franchise operations. It's an example of a mindset that Schuh believes differentiates the brand. "We're really innovative in our thoughts and robotics will have to play a role in home care eventually. There are not enough people to provide care," she says. Robotics are for the future, but for today Schuh cites three reasons for a nearly 60 percent increase in systemwide sales over three years. First is a robust operating system. "I started developing intellectual property about seven or eights years ago," she says, covering every metric that drives franchisee performance, including ways to improve the metric if something isn't right. "We have an answer to every single question, so there's no getting stuck any more. Everything has an answer and a formula," she says. Second, "our franchisees are amazing, successful, intelligent individuals in and of themselves and they come from different backgrounds. It's important to us to take their knowledge and put it into the franchise as a whole. For example, we're trying to do a data dump and we have two people that were huge software developers in different industries, and they're working with us," she says. Third is a support team that is dedicated to each franchisee. Schuh believes it's about the culture. "If you have a culture where people's ideas are all considered and looked at…it allows for others to be able to run with things. My staff creates things and runs them by and we say let's run with it," Schuh says.
---
38. The Learning Experience
Child development centers
The new COO, Andrew Alfano, has been in his post at The Learning Experience for only a year, but he just laughs when asked if the child development franchise's accelerated growth rate can thus be attributed to him. The credit goes to the founder, Richard Weissman, who laid a great foundation for the brand and then knew when it was time to hire a beefed-up management team to take it to the next level. Alfano has a background at Starbucks. The relatively new human resources director was at Home Depot when they had just a few stores. Their real estate development person worked at McDonald's and Limited brands. "I really give him a ton of credit for bringing these people in," Alfano says, referring to the founder. "Richard knowing that the company was at a point of inflection, and in order to grow, we need others who have been on this journey that have done what we are about to do." Now his and the rest of the team's tricky task is to keep the growth rate going while honoring the past. "One of the things I've been very vocal about, we have to be very respectful of the history and legacy of the organization," he said. "This is not about winning at all costs, and the fingerprints of the people who have been here are all over this place. If the high majority of the people here don't take the journey with us, I would not consider this to be successful." Systemwide sales are up 36 percent and units are up 33 percent over the past three years at The Learning Experience. They're in 22 states with 170 locations open and 120 in development, and buildout costs between $400,000 and $600,000. "I don't think money is a dirty word. Performance and driving revenue and creating profit is actually what gives us permission to do all the things we want to do," he said.
---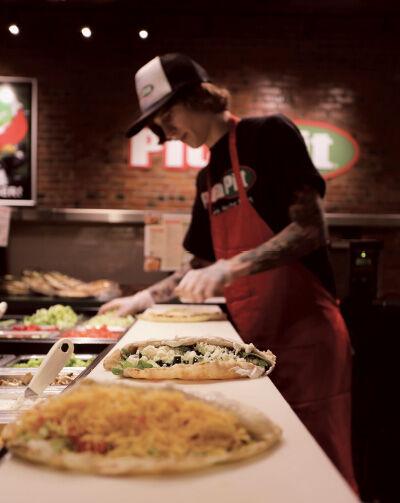 39. Pita Pit
Pita sandwich chain
Peter Riggs was only 25 years old in 2005 when he talked his father, Jack Riggs, out of retirement and into buying the U.S. franchise company for Pita Pit from its two Canadian founders. Today, Riggs is president of operations for the Coeur d'Alene, Idaho-based brand serving Lebanese-style pita sandwiches, with the original investor group still intact and fueling growth to more than 600 units last year. That's up more than 30 percent over the last three years in both units and systemwide sales. The younger Riggs started as a fan of Pita Pit, which in the early days focused on building stores on university campuses. As a University of Idaho student, Riggs loved the food, and after graduating moved to California to open Pita Pit stores. The founders were "getting a little road weary," Riggs explained, so when he approached them about expanding his territory, they countered with: Why don't you buy the whole U.S. company? Jack Riggs was an emergency medical doctor in the U.S. Air Force who then built a chain of minor-emergency clinics in and around Idaho when he noticed too many people with non-life-threatening conditions sitting around in the waiting room. He went on to serve in the Idaho State Senate and was lieutenant governor of Idaho from 2001 to 2002. When his son told him about the Pita Pit opportunity, he assembled the investors and they bit. The younger Riggs said they resist focusing too much on numerical goals for their franchise. "We don't want to say we're dead set on 500 locations, or 2,000 locations. We want to build as many Pita Pits as we can while maintaining the same level of quality that has gotten us to this point," he said. "We've always had a philosophy of grow smart first, and then you can increase your speed as you see fit."
---
40. Toppers Pizza
Pizza places
NEW • Scott Gittrich, founder of Toppers Pizza, quibbles a bit when asked his strategy for building his brand. He believes it's about "ruthlessly guarding and building the concept and unit profitability. I'm not sure that's a strategy as much as it is blocking and tackling." Gittrich started Toppers 25 years ago with one restaurant, and in the last three years, has grown to more than 73 units and $60 million in systemwide sales. An in-your-face marketing campaign is one differentiator. "Our brand voice is the cocky young person, kind of dismiss the big guys and talk smack," he says. But the "biggest one by far" is Toppers' online ordering capabilities for customers, in which the brand has invested heavily. Forty-two percent of orders come in online. "Our customers love the site and use it in a whole bunch of unique ways," he says. But Gittrich is not stopping there. "We look out 10 to 15 years and say you know, there's going to be self-driving cars, there's going to be automation in kitchens where robots are making pizzas, customers are going to be ordering in kiosks in restaurants. Those kinds of things are not a question of if, they're a question of when and who's going to adopt those things," he says. "It's our job to look at those things."
---
About this project
Franchise Times created a formula to identify fast-growing franchise systems that also have staying power, as an antidote to multiple other rankings that include too many one-year wonders. Controller Matt Haskin developed a proprietary 10-point formula, including percentage sales growth, percentage unit growth, dollar sales growth and numerical unit growth over the past three years. The database for the project is the Franchise Times Top 200+, our annual ranking published in October of the largest franchise systems by revenue. Haskin identified the companies that submitted information for all three years for that project, then selected for analysis those with systemwide sales above $40 million. The NEW symbol denotes a franchise that is making its debut on FT's Fast & Serious list.