Not allowed by their parents to have a pet at home, Steve Parker was 14 and his brother Jason was 12 when they started a dog-walking business in 1999, with $20 and a set of business cards. "Everybody else had pictures of Michael Jordan on the wall, and we had pictures of Donald Trump," Steve recalls today.
But even these young moguls couldn't have imagined how yuuuge their business would become, to quote their hero turned presidential candidate. They started K-9 Resorts in 2005, when Steve was 20 and Jason was still in high school. "I have three college credits. Jason has zero," Steve says, now age 31. "Our parents were not business people, so we learned it all on our own."
Their business is K-9 Resorts Daycare & Luxury Hotel, which Steve describes as "basically the Ritz- Carlton for dogs." The brothers have just attracted Navigator Partners, a private equity firm based in their hometown, Fanwood, New Jersey, to take a minority investment in the company.
Steve Parker is convinced this is their ticket to expand beyond their six resorts in two states, and he hopes to win the race against other dog hotels to expand nationwide. K-9 Resorts are pricey to open, $1.2 million, but he's confident franchisees will bite.
"We know we have a proven model that is highly profitable, and no one is doing it to the level of luxury that we are. So if you have something that's never been done before, why not be the first?" Steve says.
Bill Stewart, managing partner of Navigator Partners, said they invested because of the brotherly duo. "They have an awful lot of experience for two 30-year-olds in this segment," he says, adding that's not enough. "In the franchise business, if you're not able to demonstrate strong unit economics for the franchisee, you really don't have anything. That's something we pound away on."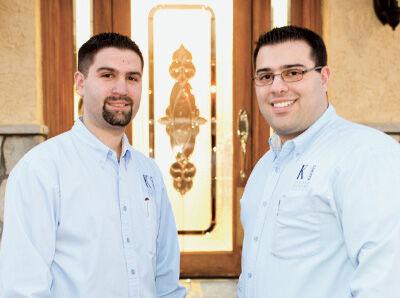 Stewart said Navigator Partners likes to buy a brand and hold on to it for a long time, something they learned years ago. "We were investors in Comfort Keepers early on," he recalls, citing the home healthcare brand. "We held that for 4 ½ years," and then had to sell as required by the fund's parameters.
"And the people that bought it from us flipped it two years later and doubled their money. It broke our hearts."
Navigator also distinguishes itself from other private equity firms by investing early in the game. "We'll get in as early as EBITDA break-even," he says, referring to gross profits.
Their investment will be used to increase brand awareness. "This segment, unlike other segments, is much less competitive, and is really un-branded at the moment," Stewart said, although groups from Adogo Pet Hotels in Minneapolis to Luxe Pet Hotels in Las Vegas are vying to be the breakout brand, too.
Steve Parker, meanwhile, hopes to defy the naysayers, perhaps like his boyhood hero is doing today on the campaign trail.
"All along everyone said you can't build a dog hotel, and you can't franchise at age 23. And you can't get a private equity deal for a multimillion-dollar sum where you retain the original location and retain majority ownership," Steve says. Done, done and done, he might add.