Increased cultural intelligence means not hiring the person you see in the mirror every day—diversity is about fresh ways to market products and services to new customers, while keeping your core group.
If all your great minds at work think alike, you could be leaving your share of $3 trillion on the table—the amount of money the multicultural market spends yearly on goods and services.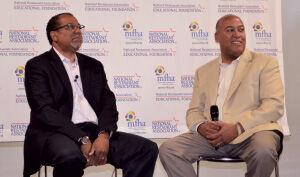 "When we're around people who think just like us, we don't get anywhere because they just affirm what we're thinking," said Jeffrey Cookson of Language & Culture Worldwide, one of the speakers at the Multicultural Foodservice & Hospitality Alliance's Annual Cultural Intelligence Symposium at Bob Evans Farms' headquarters in New Albany, Ohio.
Hiring a diverse workforce benefits a company's think tank, but it also means customers are seeing someone who looks like them behind the counter at the quick-service restaurant or who understands the eating style of Asian Americans who like to go out to dinner in groups and share dishes.
In order to hire and market effectively to blacks, Hispanics and Asian Americans, companies need to work toward raising the cultural intelligence of everyone at the company, the experts said, and it needs to start at the top. And just because you're black doesn't mean you know how to market to blacks, the predominantly black audience was told. 
Cultural intelligence involves acknowledging your own personal biases and learning to observe without judgment, as opposed to interpreting the situation through your filters, Cookson said.
Just as the hospitality industry is changing, so is the job market. "We're running out of white guys," Gerry Fernandez, president and founder of the alliance, said. "I'm not bashing white guys. They just aren't procreating fast enough." And minorities are, he added.
There has been progress. Several women  are now in the CEO role of major restaurant companies, and six foodservice companies have blacks as CEOs: Potbelly, Jamba Juice, Jack in the Box, Bob Evans and Darden, Fernandez pointed out.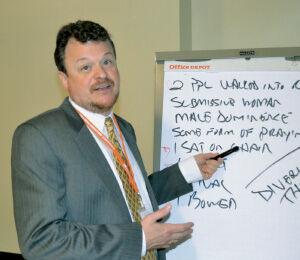 If you want to hire the best, you can't keep hiring the same demographic. "We don't have 'first impressions,'" Cookson said. "We're constantly putting people into familiar territory of someone else we know. Your comfort zone is your exclusion zone."
So what does top talent look like? "It doesn't look today like it did 20 years ago," Cookson said. "You can't have a no-tattoo policy or you'll miss out on top talent."
The foodservice industry hires more people of color than other industries, but the numbers decrease as the job level goes up. 
Hiring diversity is an economic strategy. "Marketing doesn't create people who care, it creates people who buy. You want to get loyalty," Maria Dixon of mustangconsulting and a professor at Southern Methodist University said. In order to buy loyalty, your brand needs a relationship with consumers. And one of the ways to do that is to express your values, principles and ethics on your website. "Customers are demanding that corporate social values align with theirs," she said, adding if you don't believe her just ask Paula Deen, the celebrity whose food empire crumbled after it was revealed she had made racist comments early in her career.
"Millennials will only visit brands they trust, and they will pay a premium to get brands they trust," Dixon said.
After the experts gave advice on how to attract and engage a diverse workforce, two franchisees and a regional district manager put the info into context by talking about how they ran their inner-city restaurants.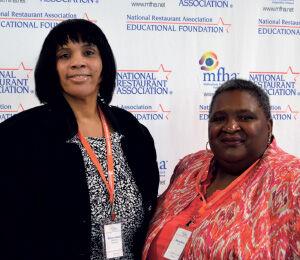 In a market where the majority of their workers may not have high school degrees or they live in foster care, developing people takes on a whole new meaning. 
Karim Webb, a franchisee of Buffalo Wild Wings in Los Angeles, said he asks applicants, "If I find out what's important to you and I teach you how to be dynamic around that, would you be interested in working with me?" If they say yes, he makes a deal with them: "If you do this, you can get this.  I see the light bulb go on. When people think you care about what's important to them, they'll care about what's important to you." 
"It may sound like fluff," he said, "but I'm all about the bottom line."