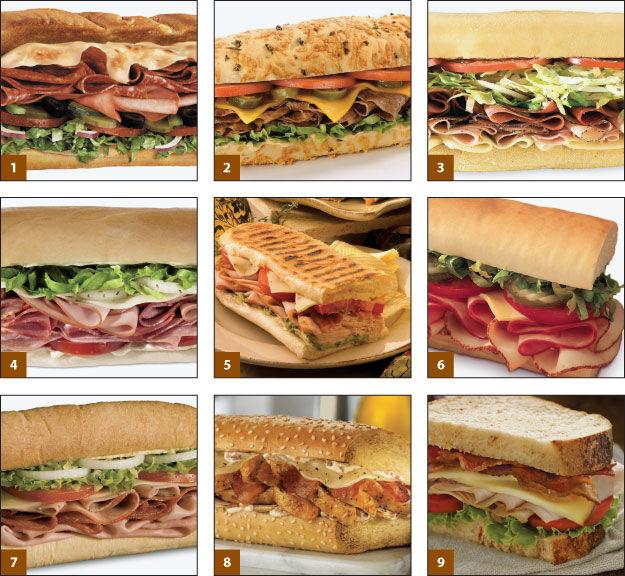 A sandwich is a thing of beauty.  It's healthy - especially when you stack on the lettuce, tomatoes and veggies – filling and satisfying.
And for busy people, the best part of the sandwich experience is that it's portable. It goes where you go and can be devoured on the fly.
There is no shortage of sandwich places out there. We picked nine of our favorites and asked them to send pictures of their best offerings. See if you can match the sandwiches with chain's names on our list.
A. Blimpie
B. Cousins
C. Erbert & Gerbert's
D. Jason's Deli
E. Jersey Mike's
F. Milio's
G. Panera Bread
H. Quiznos
I. Subway
Scroll down for answers
Answers:
I
B
D
C
D
F
A
H
G