No one likes to spend time doing legal battle, except perhaps those who bill by the hour. Here's advice on staying out of the courtroom, with eyes on your prize instead: growing a successful system.
Tom Lewison, CEO of Wild Wing Cafe, states the way to avoid litigation simply: "When franchisees are making money, they're happy and they're not suing you."
So true, yet if only it were that easy, as the heads of the three emerging franchisors we're following all year in this column know well.
Nancy Bigley, CEO of Bottle & Bottega, and Lenny Verkhoglaz, CEO of Executive Care, both weighed in along with Lewison, as they've agreed to do all year long on various topics that challenge growing franchisors. Plus, we've rounded out our advice with franchise attorneys who've seen it all from clients, both best practices and bad behavior.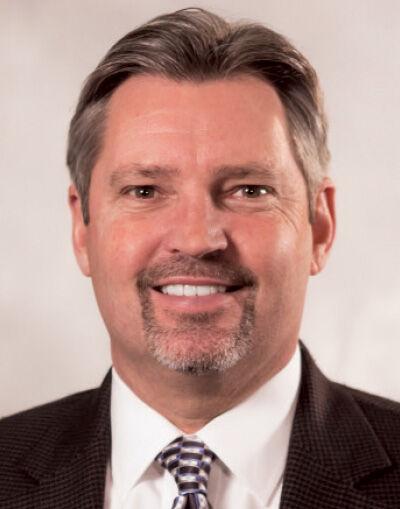 Zero litigation
Lewison had a 22-year stint with CKE restaurants in his former life, where he was exposed to litigation from franchisees in the Hardee's chain. At Bojangles, too, his next gig, some legal battles happened in the early years of his tenure, but not for a long time since, he says.
Since he arrived at Wild Wing Cafe last summer, all has been quiet on the legal front, just the way he likes it. "At Bojangles, and now here, it's one of our goals to have zero litigation," he says, acknowledging he's far from alone in his view. "Everybody has that same goal. It's like saying you don't want overtime in restaurants."
Selection is his magic bullet, both in choosing franchisees and in choosing sites. "I know more than one time in my life, we've turned down franchise sites that have been presented. Even at Wild Wing Cafe we've done that, to the franchisee's chagrin," he says. His team has developed specific and detailed site selection criteria, and works hard to never waver. The same goes for franchisee selection, the aftermath of which he's bolstered at Wild Wing by starting a comprehensive orientation with new operators, so they understand performance expectations on themselves versus what support they'll get. "In some cases franchisees don't know what they must do versus what the franchisor will do for them," he says. "The orientation opens up avenues of communication to the right person."
In an older system like Wild Wing Cafe, which started franchising in 1995, trade areas change and a site that was once A+ may now be slipping to B or below. Lewison believes in keeping close ties to franchisees, talking with them often and watching for potential problems long before a royalty payment is missed.
While some say litigation is inevitable at franchise systems once they get large enough, Lewison recognizes the truism but doesn't agree. "I look at it the reverse: The longer you've operated the longer you know the people. They've been through the ebb and flow. They don't have visions of sugarplums dancing in their head," he says, and if communication is strong matters can often be worked out.
He likes to focus on the business, both the franchisor's and the franchisee's, and try to resolve problems. "Otherwise the lawyers really win," he says. "We would ask, business-wise, what do you really want to do? I've been in arbitration and the judge just asks all the lawyers to leave and locks the business people in the room and says, 'Come up with a solution.' And we actually did get to solutions."
By the time matters rise to full-on litigation, "there's some very unhappy people on both sides of the table," Lewison says. "As a friend of mine said, it's good learnin'"—but maybe learning most would rather read about than experience.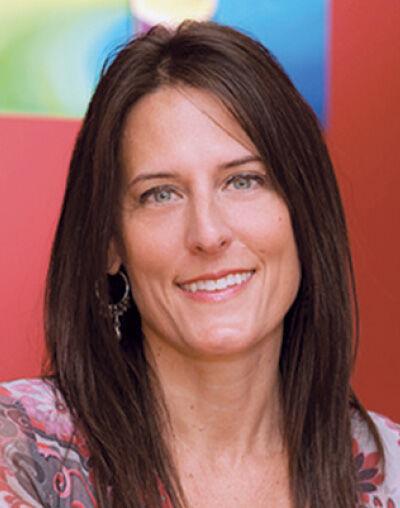 Talk, talk, talk
Has Nancy Bigley, CEO of Bottle & Bottega, seen any lawsuits yet at her franchise? "No, knock on wood. I hate even saying that," she says, for fear doing so may invite the wrath of the gods.
She ran the compliance department during her former stint as a Dunkin' Brands executive, and learned plenty about litigation and how much she wants to avoid it at her young franchise. "The goal is never, never, never to get there," she vows.
Her best weapon: Last August she organized two committees, on marketing and technology, each with three franchisees, and conducts monthly calls, then uses their feedback when deciding key strategic projects.
Involving franchisees early "helps us avoid big misses, and demonstrates to the rest of our franchisees that we are doing our best to include their voice as we grow," she says.  "We don't run the business by vote, but if there is strong pushback on something consistently, we stop and re-evaluate."
She also believes in transparency, a much-used term in business that to her means "being open and honest about things from day one." She jokes she spends more time trying to talk prospective franchisees out of buying her concept than into it. "We just call it out and drill into it to make sure they understand exactly what they're getting into," she says.
"I want to make sure the candidates are getting the down and dirty."
The franchise has operated long enough, since 2012, to know where the stress points are, such as when signing leases or when doing ground-breakings, and during those times she and her team "double down" on franchisees, calling more often to offer advice. They review profit-and-loss statements monthly and look for red flags.
Because she's seen at other brands where unhappiness lingers for four or five years, until the relationship is too late to salvage, she's proactive. "I'll pick up the phone and say, 'Talk to me.' I'll have that real conversation. You've got to clear the air. You can't ignore it. You have to hit it head on," she says.
Recently, for example, a franchisee gained publicity for an article, then felt slighted because no one at corporate acknowledged her effort. "We had to talk through better ways to communicate" in the future, Bigley says, and the team made concrete changes to their plan. "The smallest things can add up over time."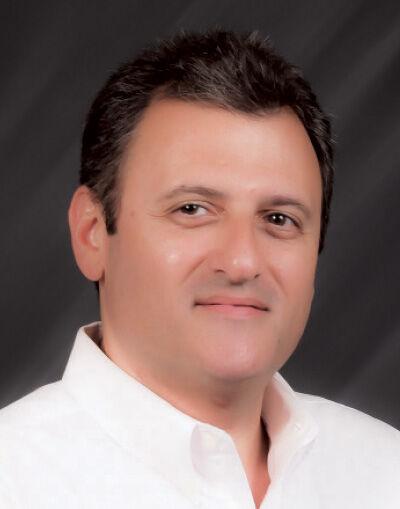 Speaking early, often
For Lenny Verkhoglaz at Executive Care, lots of talking with prospective candidates is paramount. "I think selection is the key: proper vetting and interviewing and speaking as many times as we can to make sure we are on the same page as the candidate," he says.
That includes making sure the franchisee is financially sound—he suggests candidates have $65,000 to $70,000 of working capital after they've paid the franchisee fee, rent, marketing costs and everything else.
Once they're signed, he works to keep on top of developments, both to help avoid legal trouble in the complex world of healthcare, and to alert franchisees to opportunities for increased sales.
For an example of the former, he pored over a lawsuit filed last year against a competing franchise that was sued when a franchisee claimed the software platform provided didn't support billing Medicare for skilled nursing services. His system, he believes, is rock-solid in that regard.
For an example of the latter, he recently sent an article to the group explaining how hospitals are being penalized for re-admission of Medicare patients within 30 days of discharge. "That creates an opportunity for companies like ours," he says. And then, he echoes the statement Wild Wing Cafe's Tom Lewison said to start this article. "We have multiple programs for franchisees. If we keep them happy on that end, we'll avoid all these zones of contention."
---
No whispering allowed
 "With the franchisors I work with, their vetting process could be very different. For our startup franchisor clients, my firm does free background checks. I feel it's so important for them to do background checks on their franchisees, and it's public information. I find they often skimp on this.
"Don't whisper anything under the table: that's against the law. I'm very big on financial performance representations, Item 19s. I think you should put them in your FDD as soon as possible. Yes, it costs more legal time, it costs more money.  But I think you're preventing a big legal problem."
—Liz Sigety, Fox Rothschild
---
Give proper support
"Build the infrastructure. Have the infrastructure in place sufficient to support the franchise business. Appreciate the fact that operating a franchise business is very different than operating whatever underlying business they're experienced in operating. Capitalization is very important. If you don't have sufficient capital, then you obviously can't hire the personnel that you're going to rely on to support your franchisees.
"Often times a franchisor is eager to get its first franchisees, and will frequently negotiate franchise agreements. While that's perfectly acceptable, when you're negotiating those initial agreements you've got to be thinking about the long-term impact those material changes to your agreement might have later."
—David Oppenheim, Greenberg Traurig
---
Be all ears
"Whereas in real estate it's location, location, location, in franchising if you're new at this you have to listen, listen, listen to your franchisee and be responsive. I think there are key ways to build listening mechanisms into your system. I have clients who do this very well: They invite feedback from franchisees on marketing, etc., and they do this not only through an advisory council.
"Be choosy about who you award a franchise to from the very beginning. Develop a list of criteria and metrics that you want those candidates to meet, and really stick to them. These first franchisees will be the folks who are the legacy franchisees for your system. They are the people who No. 20 and 50 and 200 will be talking to, hopefully, so they can be very, very, very important to your system."
—Lynne Hanson, Moye White
---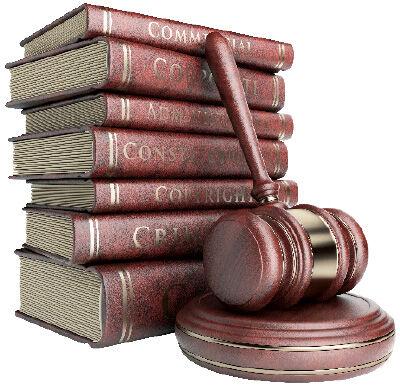 Before legal battles begin
Two of our three Living Large franchise subjects learned the hard way how much they'd like to avoid litigation: Tom Lewison, Wild Wing Cafe, experienced lawsuits at CKE and in his early days at Bojangles; Nancy Bigley, Bottle & Bottega, ran compliance at Dunkin' Brands. All three execs take the task seriously:
Bottle & Bottega tries to talk prospects out of buying a franchise rather than striving to attract them, Bigley says; she wants them to know all about the crummy things that can happen.
Executive Care's CEO Lenny Verkhoglaz relies on careful screening practices of franchisees (although all franchisors claim to have rigorous systems, yet attorneys say many actually don't), plus a steady stream of new revenue ideas.
Wild Wing Cafe thinks its extensive orientation process after franchisees sign helps deter lawsuits and open up communication.
---
Living Large is a new series about building a bigger franchise, which will follow three emerging brands throughout 2015 and report their progress. Email Beth Ewen, bewen@franchisetimes.com, to add your advice or experiences for emerging franchises (about 100 words, and include your contact information). Franchise Times will publish the best advice in future issues.