The licensing of intellectual property is at the core of franchising. When combined with a proven business model, it becomes the franchise itself, making the protection of those assets tantamount to the success of the concept.
Of course there are the basics: trademarking the logo and tagline, securing relevant proprietary elements and likely working with an attorney to make sure you're not infringing on another business. While not always simple—some concepts go through several name iterations before landing on one that can be trademarked—those basics are essential to the franchise and provide the framework for protecting the brand in the future.
It's that protection and policing piece that can bring challenges, especially for emerging concepts that are signing franchisees who want to get in on the ground floor and may have some expectation of influencing the development of the system. While there needs to be systemwide adherence to brand standards and operating procedures, franchisors should also keep in mind that many people buy into a franchise to be their own boss and own their own business.
That's why it's important to set clear expectations from the corporate level at the beginning but also aim to take advantage of the enthusiasm franchisees have for the brand to foster creativity. It's a balancing act, to be sure, and young franchisors should work not only to safeguard all they've built but also educate franchisees about the potential harm to the brand if guidelines aren't followed.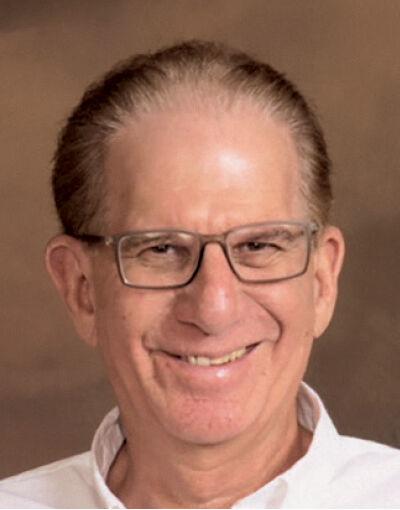 Don't mess with the food
What kind of name is Huey Magoo's? It's a question Andy Howard gets all the time from people curious about the origins of Huey Magoo's Chicken Tenders, but rather than see that bit of confusion as a bad thing, the CEO of the Orlando, Florida-based restaurant brand uses it as an opportunity to engage people in the story and highlight the founders. The name is part of the brand's DNA, says Howard, and its uniqueness makes it that much easier to protect.
A bit of back story: "When the founders were first starting, every name the marketers came up with they hated," explains Howard, who with other former Wingstop execs bought the chicken chain in 2016. "That's when Thad Hudgens, well his dad, he says 'remember as a kid we called you Magoo.'" That prompted fellow co-founder Matt Armstrong to ask his mom if he had a nickname. "His was 'Huey' and so they just combined them," continues Howard.
That name, along with the Huey Magoo's logo, are federally trademarked in the U.S., and while 'chicken tenders' is generic, Huey Magoo's certainly is not, making it less likely the brand will have issues with infringement. It hasn't, so far, and Howard says there are also protections in place for the restaurant's recipes, including its breading, marinade and sauces. "We have agreements in place with our suppliers that they can't give those recipes to anyone else," says Howard.
And anyone with equity in the business, including franchisees, has a non-compete clause in their contract that prohibits them from working or operating competitive independent businesses at the conclusion of their franchise terms.
"It's not only for our protection, it's as much for the franchisees' protection," says Howard. "We don't want a manager to leave and steal a recipe and later start their own restaurant."
A comprehensive brand standards manual is in the works as Huey Magoo's prepares to grow beyond its seven Orlando-area restaurants to elsewhere in Florida and neighboring states such as Georgia, where the brand has a multi-unit agreement for the Atlanta market. Maintaining those standards is "vitally important," notes Howard.
"Every franchisee in the system has bought into that, so if somebody is messing around, you've gotta protect the brand not just for us corporately but for other franchisees," he says, recalling an instance at another restaurant brand where a 'zee was buying cheap buns at the supermarket instead of through the approved supplier.
"Don't mess around with the food, the recipes, the ingredients," Howard says. "We really try to, early on, help people understand, they're buying Huey Magoo's, not Bill's or Linda's Chicken Tenders so they need to follow our standards. Sometimes people right out of the gate have ideas for changes, and we say, get up and running first. We always want to listen to franchisees, so it's a fine line."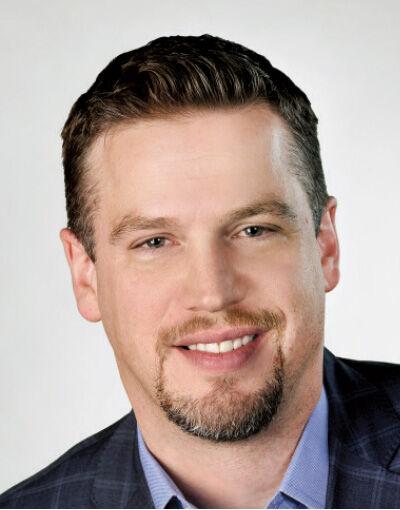 An IP-driven investment
Josh Sevick says there's not 10 days that go by without his CPR Cell Phone Repair franchise having to address issues of infringement. "We're diligent and proactive because we rely on that for SEO search, that's what drives a huge portion of our business," says Sevick, so when other retailers or repair sites try to pass themselves off as being part of the CPR system, it gets noticed.
CPR has a compliance department email for franchisees to use if they see a potential instance of infringement and "the vast majority of action we take, the genesis is from franchisees, they're pretty well informed," notes Sevick.
CPR benefits from being a part of Merrymeeting Group, the Cleveland-based firm that acquired the digital device repair franchise in 2014 and has its own in-house legal team to follow through on policing issues.
That is especially handy on the international front. CPR operates in 12 markets outside the U.S., and because intellectual property isn't treated the same everywhere, "We maintain ownership of our marks and IP even when we have a master franchisee," explains Sevick.
The company also has strong protections in place around confidentiality, and non-disclosure agreements are signed even before a franchisee is officially part of the system.
"This in our mind, it's not a subcategory of what we do," says Sevick of CPR's intense focus on intellectual property. "We categorize ourselves as an intellectual property business—that's the value of the entire brand. We're an IP-driven business investment."
Franchisees have access to a range of approved marketing assets and any requests for modifications are closely scrutinized. That rigidity ensures CPR doesn't comprise its marks or associate the brand with something it can't protect.
"The thing I talk about with franchisees is, we want to stay within our branded taglines and messaging because the minute you modify the brand … you all of a sudden open it up for our competitor to do the same thing," says Sevick.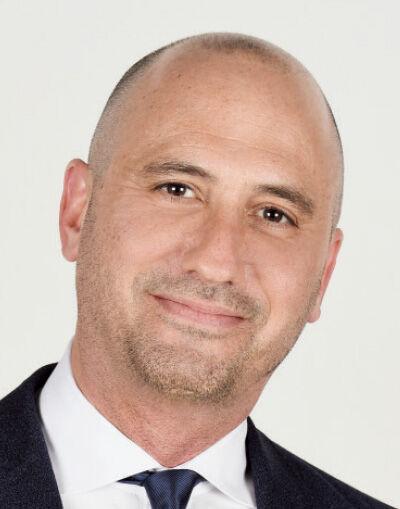 Go into great detail
Though DMK Burger Bar didn't launch its franchise program until 2017, co-founder David Morton made a point to secure the brand's intellectual property "very early in the forming of the company," just as he's done with the other nine restaurant concepts that are part of his Chicago-based DMK Restaurants group.
Trademarks for the burger bar's name, logo and certain merchandise are secured in the U.S. "and strategically in Canada as well," says Morton because even though that country isn't a focus for expansion right now, it's important to always be thinking of the future.
Establishing those trademarks early on was a lengthier process than Morton anticipated but one he's glad he tackled right away or the DMK Burger Bar franchise might not exist.
"When we were first going into this, we found ourselves across the table from the largest dairy producer in Europe called DMK Group, which was coming to the United States," recalls Morton. "So it was important for that to come out and for us to get those protections. 'Burger bar' is so general, so the strength of the mark lies with DMK."
"We know what our rights are, we know we're protected and we know we can deliver the goods for our franchisees," says Morton.
In turn, those franchisees are charged with upholding clear brand standards as presented in a manual that Morton says goes into great detail on acceptable uses of DMK's logo, colors and other assets.
As part of the franchise agreement they sign, burger bar 'zees agree to a non-compete clause that essentially states no franchise partner can own or partner in any other restaurant concept where 15 percent or more of its menu is made up of burgers, fries, and shakes.
Laura Michaels is managing editor of Franchise Times. Reach her at lmichaels@franchisetimes.com.
---
What the experts say
Be protectable. Make sure your main marks are protectable, says Ryan Palmer, an attorney at Gray Plant Mooty who advises clients on a wide range of franchise issues. "There's nothing worse than selling a couple of franchises and then getting a cease and desist letter from someone with superior trademark rights," he says.
Be comprehensive. Spend time to develop comprehensive operations and brand standards manuals, notes Palmer. "Franchise systems thrive on consistency, and if your franchisees don't know the rules, you won't have a consistent brand standard to enforce and your good franchisees will get frustrated."  
Be consistent. In brick and mortar franchise businesses, it is important to create a uniform impression in the mind of the public while continuing to evolve the concept, explains franchise attorney Lane Fisher of Fisher Zucker. Young brands with limited infrastructure often make the mistake of letting franchisees run with construction and fit out, without providing clear standards and specifications. "If given the latitude, some franchisees will value engineer your drawings, or cut corners, in the rush to get open," says Fisher.
"Moreover, having different standards for different franchisees breeds discontent, and makes people reluctant to expand if they think the playing field is tilted."
Be in control. Building in systems designed to increase credibility, transparency and effective communications from the beginning will yield stronger franchisor-franchisee relationships, notes Fisher, which translates into healthier, sustainable franchise systems. Don't sacrifice uniformity in the name of expansion. "If you ever want to sell or exit the business, establish and enforce brand standards from the beginning," says Fisher. "Otherwise, you will have to suffer through an inflection point when you attempt to exercise more controls in the future or on renewal, and deal with the damage to validation from your best franchisees."
Join the conversation in the Franchise Times Insights group on LinkedIn. Beginning with the January 2019 issue, Living Large will follow three new brands: Pilates ProWorks, Wag N' Wash and Delta Disaster Services.