Amit Kleinberger doesn't much care if everybody else is crowding a category, as they were in 2008 when frozen-yogurt chain Menchie's began franchising.
"When we started franchising my goal was not to respond to any craze in frozen yogurt. My goal was to set my own being. And now we're the largest frozen-yogurt chain in the world," claims the CEO of Menchie's, with more than 500 stores.
With MidiCi, his fast-casual pizza concept, he's aiming for an experience much different from Blaze Pizza, PizzaRev, Pieology, Pie Five and other players in a category that seems to announce new development deals, new investors or new brands nearly every day.
"Any guest who walks today into the fast-casual pizza chains in the country, and will then walk into MidiCi, the vast majority of those will not think twice what's their brand of choice," he says.
Kleinberger has been working on the concept for three years, and opened the first unit, a corporate-owned store near company headquarters in Los Angeles, in June. He had traveled to Naples, Italy, for inspiration. He hired Sam Marshall, responsible for the design and architecture of some of the most successful restaurants in Los Angeles. He created a complicated menu. "I have a cheese board with truffles, and a meat board, and desserts, and a coffee program," he says.
He saw a "tremendous opportunity" in the crowded fast-casual pizza market. "None of them is a place where people are lingering for hours, and going to on a date on a Saturday night. All of these places are what I call a meal solution. I sell an experience."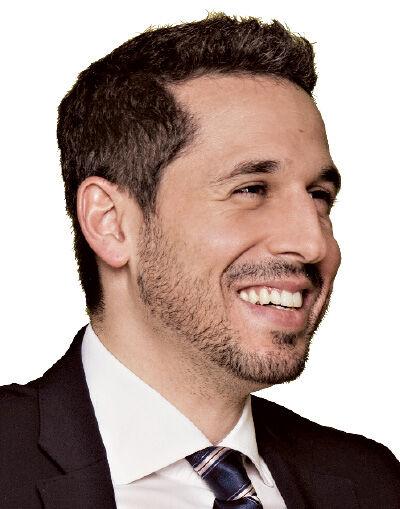 Kleinberger claims he has more than 50 units in development across the country already, even though franchising just began. So far he's attracting individual franchisees, not necessarily experienced in the restaurant industry, who are able to spend about $600,000 to build out a MidiCi restaurant. That compares to around $300,000 to $350,000 for a Menchie's.
One of those is Frank Brewster in Colorado, who owned a Day's Inn hotel for nine years in Greeley, and so learned about franchising. He was offered a three-unit deal but settled on just one, in order to focus his efforts and not get behind on a multi-unit agreement. The task now is finding the right location, which isn't easy in populous Fort Collins.
John Davimos, a franchisee in California, was a customer of MidiCi before he signed on to open one. He also was a customer of Menchie's years ago, and met with Kleinberger at the time. "When they started franchising I didn't want to get into frozen yogurt, but I met him and was really impressed with him." When he checked out the new concept, MidiCi, "I was blown away by what they did." He has the rights to build five stores total in Southern California, although he hasn't found a site yet.
Davimos was in sports business and mortgage banking, among other ventures, but never in restaurants. He concedes signing for MidiCi was a risk, since with no franchised stores the only numbers he could review came from one corporate location.
But he jumped, anyway. "I'm a big believer in people, and I thought their management was really impressive," he says, plus he likes "the opportunity to get in early."
There's no doubt MidiCi is behind the competition. Pie Five, to take just one example, has grown from one location to 54 in the last four years. The brand is also attracting experienced multi-unit operators, coveted by franchisors because they know how to execute.
Kleinberger isn't worried about the competition; in fact, he wishes the other players well. "How can you be No. 1 without having a lot of No. 2s? I'm very interested in seeing the other brands grow. I'm interested in seeing them get to No. 2 or 3," he says, confidently reserving the top spot for MidiCi.
He's also vowing to remain independent, using his own money and that of a small group of investors to fund MidiCi, which is the same tack he's taken with Menchie's. "All the money we use is our own personal money, not any debts. We don't use any of our Menchie's money," he says. "That's my philosophy. My philosophy is to do things in the way that is steady and easy for the business."
And if he could get rich quicker with outside investment? "Nope. The money is not an objective to me. It's not my lifestyle," he says. "I don't wake up in the morning to get another dollar. It's not of any interest."
Rather, he says, he enjoys being in the restaurants, interacting with people, building his team. "I truly believe that the function and role of business in the world is to contribute to society," he says, and he believes MidiCi contributes a place for friends to gather.
He's borrowing a page from Menchie's with his new brand, at least in the way he signs off on conversations. At Menchie's, "we believe we don't sell frozen yogurt. We believe we make people smile," Kleinberger told Franchise Times in a cover story a couple of years ago, and signed his emails with "have a smiley week."
He delivers a similar sendoff at MidiCi, when the interview is done: "Have a friendly rest of your week."