ITEM 1
In most FDDs, Item 1 is a quick read. Midas Inc.'s is so complicated it requires a flow chart. Midas began selling franchises in 1956. A subsidiary, SpeeDee Worldwide, sells quick-oil-change franchises through its own FDD. Tire and auto parts distributor TBC Corp. has owned Midas since 2012, and TBC is owned in turn by the Sumitomo Corp. of Japan. TBC is the "indirect parent corporation" that sells Big O Tire franchises, and operates 763 other non-Big O tire stores. Midas has four more subsidiaries including Progressive Automotive Systems (PAS), point of sale software designed for use in Midas shops, a point we'll take up in Item 8, below.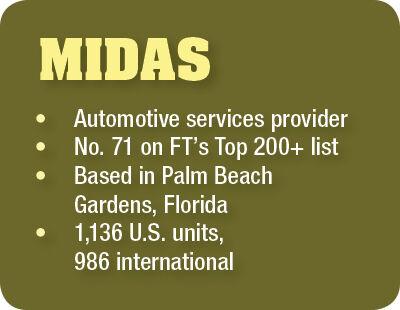 ITEM 3
Midas' Item 3 is the exception to the rule that several pages of lawsuits mean trouble. Six of the settled cases described in Midas' eight-page Item 3 concern issues with terminated franchisees in Canada and a seventh involves an unhappy franchisee in Italy. Five more concluded lawsuits were filed by Midas customers over issues such as brake pad warranties, lifetime oil changes and, in one case, a $2 fee for used oil disposal. Three of the four pending legal matters are lawsuits filed by Midas in the U.S. or Canada seeking unpaid royalties from terminated franchisees. The only litigation of interest, brought by California employees who claim they were not paid for overtime or given meal breaks, was filed, not against Midas, but against its sister company, Big O Tires.
ITEM 8
The lists of affiliates and subsidiaries in Item 1 is a precursor to Item 8, which contains eight pages of recommended, strongly recommended and required suppliers, several of which are owned by Midas Inc. or provide rebates to the company. Although franchisees may use other POS software, for example, language in Item 8 indicates that software created and supported by subsidiary PAS is their best choice. PAS is the sole supplier of Epicor, an auto parts catalog franchisees need, and is entitled to "derive a reasonable amount of income from reselling Epicor to franchisees." Item 8 estimates that franchisees spend 10% to 60% of their overall purchases on products or services from Midas Inc.'s subsidiaries, affiliates or vendors that provide rebates. Of Midas Inc.'s total 2015 revenue of $81.3 million, 35.5% was derived from required franchisee purchases.
ITEM 11
Midas' long history is reflected in its training program, the subject of Item 11. Training begins with two meetings with a designated franchise business consultant, a minimum of five days observing the operations of an existing Midas Shop and the completion of a business plan and competitive analysis. After at least nine days of training at corporate,  some new franchisees may be sent back into Midas Shops for more skills work.
MORE ITEM 11
Unlike most franchisors, Midas Inc. assesses no separate fees to pay for advertising. Instead, Item 11 reports that at least half of all royalty revenue, calculated at 2% to 10% of franchisees' gross revenue, will be spent on advertising. The International Midas Dealers Association's eight-member leadership committee advises on advertising expenditures but all final decisions are made by the franchisor.
ITEM 19
Midas offers a bare bones financial performance representation, listing the annual range of sales for 1,009 franchises open two years or more. A chart shows some expenses as a percent of sales for representative shops.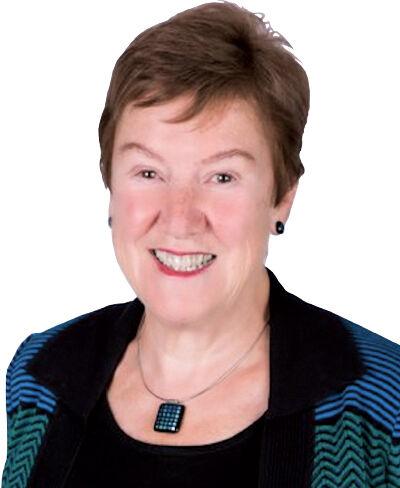 ITEM 20
Midas Inc. is shrinking. The system lost 161 outlets from 2012-2014 and expects to open only 20 new franchises this year. Spokesman Jamie Levin said in a statement: "The Midas store count only reduced by 7 outlets in 2015—an 87% improvement from two years prior. While we strive to never lose a store, single digit store loss in a large network of stores across North America is essentially unavoidable." Mike Gould, Midas COO, said: "We will dramatically reposition Midas as a source of tires. Our stores will look like tire locations, associates will be tire-service experts, and the Midas brand will become known as a destination for tires in the same way we are known for brakes, repairs and exhaust."
ITEM 21
The Midas Inc. FDD contains 94 pages of financial information, but none of it will tell you whether Midas is profitable. All the financial statements are for TBC Corp. and its American subsidiaries.