Imagine yourself sitting outside in a beer garden on a sunny day. Puppies are running around and you're sipping a Barkarita during Yappy Hour, chatting with some friends. A few Bark Rangers are even patrolling the area, filling up water bowls and cleaning up after your dog.
Dallas-based Mutts Canine Cantina provides "a unique urban oasis for dogs and their owners," complete with Adirondack lounge chairs, picnic tables and HD TVs. Separate off-leash dog parks—one for smaller dogs less than 30 pounds, one for larger dogs—can be accessed with a daily, monthly or annual pass, though the restaurant and beer garden are open for all.
"When you go to a Mutts, or talk about it, people are excited about it and love the concept," said Michelle Boggs, managing partner at Mutts Canine Cantina. "To be able to do something that puts a smile on people's faces and provides entertainment, not only for the dogs but also their parents…it's a lot of fun."
Boggs first learned about the brand in 2014 at its first location in the Uptown neighborhood of Dallas. She immediately saw the franchise potential. For context, Americans spent more than $72 billion on their pets in 2018, according to the American Pet Products Association. Boggs then introduced herself to the founders, Kyle Noonan and Joshua Sepkowitz, signed an agreement in 2017 and they started franchising in the fall of 2018.
"Pets are part of the family, so we created a concept geared toward including pets as part of the dining experience," Noonan said during his presentation at the Franchise Investment Conference in March. "If you're a pet person, you get it, but if you're a numbers person, you also get it."
Dogs are actually the registered member at Mutts and their humans pay $17 per month for them to play. Mutts averages about 1,500 members each month at each location—both in Dallas and Fort Worth. In 2019 they closed nine deals with four operators, and at least three are planning to open this year.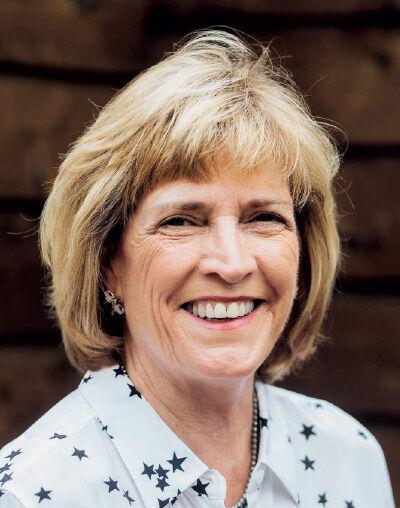 One perk of having a monthly subscription or yearly membership is access to the off-leash parks even when the cantina was closed, but without a great way to control flow, a lot of people were getting in for free. Mutts recently installed a card reader system at the gate, so members now have to scan a barcode to have access.
"Integration proved to be bumpy, but we've done it and we're proud of it," Boggs said. "It's helped us capture our membership revenue potential."
The cantina component of the business opens at 3 p.m. each day with a full bar and menu designed after a 1950s roadside hamburger stand, featuring milkshakes and crinkle-cut fries. Members can also have birthday "pawties" with miniature fire hydrant decorations and little dog hats.
Another unique aspect of Mutts is its prefabricated buildings, manufactured and constructed in Georgia.
"One of the biggest challenges is buildout and designing a space, so we decided to take that element out," Noonan said. "When a franchisee finds their site, they push a button to order their building and it gets shipped there. Everything down to the paper towels are on the wall."
They hope this will create less stress for franchisees during opening and make Mutts an easily replicable business model. They also provide a timeline to franchisees of when they should be executing contracts for their target grand opening date. Each Mutts requires 15 to 20 total employees, including front of house, back of house and the Bark Rangers.
Their target audience is multi-unit operators. "We're excited about growth and the opportunity to put more smiles on people's faces," Boggs said.