Ken Lopaty was fresh out of the Army in the 1950s and playing poker with a few friends. They wanted "to go into this new thing called McDonald's and they needed a third partner. They wanted $2,000 and I didn't have $200," the 88-year-old man recalls today from his seven-store operation in California.
Lopaty was writing ad copy at the time, and he'd look at the Chicago Tribune in the business opportunities section. "And I saw this little squib ad. 'New franchise. McDonald's. 15 cent hamburgers. Call Ray Kroc.'" He encouraged his father, Ben, to give Kroc a call, and soon they were on their way to see the McDonald's store in Des Plaines.
"Here's this red-and-white tiled building with the golden arches and the flashing lights and people were lined up out to the street," Lopaty recalls. "We knocked on the back door, and Kroc opens the door. He said, 'Come on in, try a French fry!'"
The rest, as they say, is history, as Ray Kroc, the man behind McDonald's before it was a legend, drove to the home of Ben Lopaty in Chicago on February 12, 1957, to collect $1,500 for a Golden Arches franchise key.
Lopaty and his father opened their first store in Kenosha, Wisconsin, in June of 1957. Today his son Keith runs the stores day-to-day, and his granddaughter, Shelby Lopaty Robinson with PR agency Konnect, encouraged him for the first time to share his story.
Her grandfather this past October "celebrated 60 years with McDonald's and is the very last original person left" in the system, Robinson says, calling the tale "something truly special. Even after losing his wife of 64 years this April, he still comes to work every single day."
Lopaty recalls a hard slog at first, in the late 1950s. "If you worked seven days a week you could just about make it. Our volume the first year was $160,000. Nobody knew who McDonald's was. It was tough," he said. Today their best store does nearly $5 million..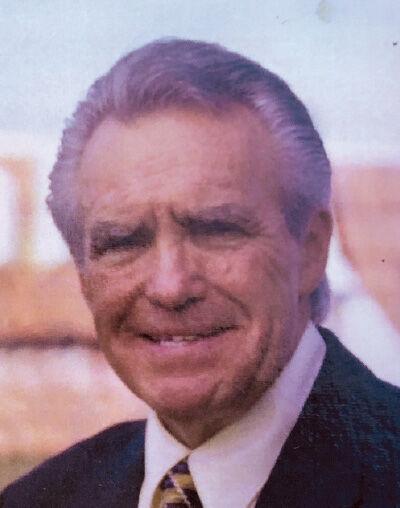 Business with Kroc was done on a handshake, Lopaty says, and he takes issue with the movie "The Founder" that claimed Kroc cheated the original McDonald brothers out of their fair share of the business. "People learned to trust him because if he said he would do something he would do it," Lopaty said, adding Kroc was hands-on.
"He was in your stores all the time. You'd be working on a Sunday, and a guy would come up in a silk suit, and he'd be walking around your lot checking for trash or checking the bathrooms for cleanliness."
A turning point came when the restaurant count picked up. "Maybe there were 50 or 100, and we decided to go nationally on advertising," he said. "The company didn't have enough money to do it, but all the operators decided to put 1 percent in an ad fund, and the company did too," he said. Before long, the Lopaty operation numbered more than 50 McDonald's restaurants in the Midwest and Memphis, until they left the Midwest in 1962 and opened 13 stores in L.A.'s San Fernando Valley.
His best day in the business was "probably meeting Ray Kroc. Of course his dream originally was someday maybe we'll have a hundred stores and now you have 30,000 plus around the world. He had big dreams. He got people to dream the same dream with him."
As for the future, he'll keep doing "whatever my son decides to do," and enjoys stopping by the stores, talking with customers and employees. "I mean, what else is there to do? Retirement is ridiculous, you know. You've got to keep your mind and your body active."