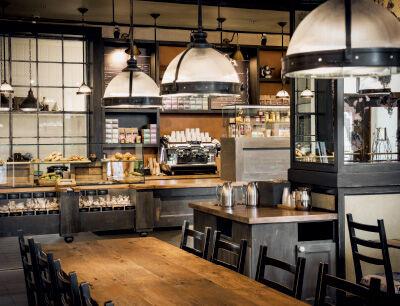 Xavier Artisan
The concept:  Xavier Artisan is targeting the United States as its next big step for growth. The Montreal-based franchise has a menu that includes sandwiches, coffee, soups and ice cream made artisan style with natural ingredients. It hopes to be a hit with Americans shifting away from common fast food. "We see an enormous need in the repetitive meal and QSR marketplace for a truly fresh and healthy dining option," says Steven Elefant, chief development officer at Xavier Artisan's parent company.
The stats: Total investment to open a unit is roughly $350,000 to $400,000. Stores range from 1,800 to 2,500 square feet. Xavier Artisan started franchising in 2015 after its first location in Canada became popular during the first three years of business. Now, plans call for the opening of 10 locations in 2017 in Canada and Northeastern states like New York, Pennsylvania, Vermont and New Hampshire.
The rivals:  A broad mix of restaurants or QSR concepts are competitors. But Elefant swears Xavier Artisan has features that separate it from rivals. It has developed XA Connect, an app growing in popularity with millennials that allows customers to place pick-up orders and pay with a credit card synced directly with the app. Plus, the eatery offers retail goods accounting for about 14 percent of revenue.
The challenges: Like with any franchisor, a hurdle is getting the first couple of franchises sold without having an established brand name. But Elefant hopes being an emerging franchise in the U.S. will help change that. "There's an advantage with being the first to market because you always maintain that edge."
---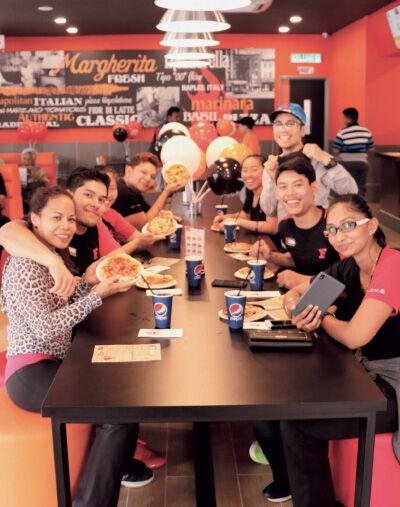 1000 Degrees Neapolitan Pizzeria
The concept: With 21 stores in 10 states including New Jersey, California and Florida, 1000 Degrees Neapolitan Pizzeria has become a bold player in a highly competitive industry. Now, the company wants to boost brand recognition by selling franchises where it has no presence, says COO John Feltes. "Our major pull is the build your own, which comes with unlimited toppings for one flat price." The pizzas are cooked at 1,000 degrees for two minutes in a brick swirling oven.
The stats: Total investment runs from $180,000 to $700,000, depending on factors like location and interior finishes.  Based in the Atlantic City, New Jersey, area, 1000 Degrees plans to open another 35 stores in 2017 by entering many states for the first time. They include Utah, Minnesota, Ohio, Georgia and Tennessee. "Franchisees are looking for a company that bridges the gap between traditional pizzerias and the QSR pizzerias, and they find that in us," Feltes says.
The rivals: Chain and independent operators trying to grab a larger slice of the nearly $40 billion in U.S. pizza sales, with Blaze, MOD and Pieology being 1000 Degrees' most direct competitors. Still, Feltes says 1000 Degrees offers a 14-inch pizza and chicken wings, differentiating it from its closest rivals.
The challenges: The biggest hurdle is spotting appropriate locations. Like other franchise models, 1000 Degrees locations are set up for a specific store size and foot traffic. "So finding spaces that meets our criteria in the territories the franchisees sign for can sometimes be a long and occasionally frustrating process." Feltes says.
---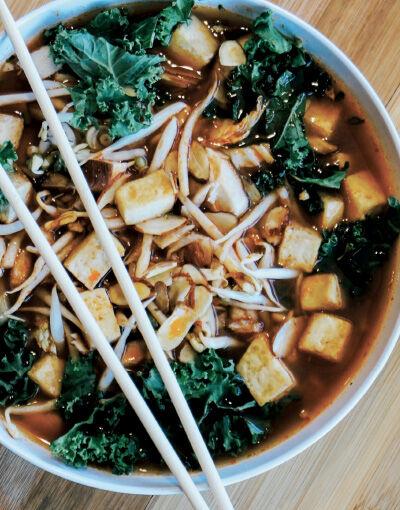 CoreLife Eatery
The concept:  Aiming to fill an under-served market in the QSR space for a healthy food alternative, CoreLife Eatery (formerly Core) was launched in 2015. Calling itself an active lifestyle restaurant, the brand uses no processed ingredients, a mix of greens, grains and bone broths to make its meals.
The stats: It costs from $800,000 to $1.1 million to open a 3,500 square-foot unit. As of mid-December, CoreLife Eatery had six locations throughout New York State and two in Ohio. Plans are to open 22 to 24 mostly franchised units in 2017 in new markets, including Utah, Michigan, Kentucky, Illinois, North Carolina, Pennsylvania and Tennessee. "Our goal is to offer a healthy food option to as many communities as we can," says Todd Mansfield, a partner at the Vestal, New York-based company. CoreLife began franchising in August 2016.
The rivals: They include Sweetgreen, Tender Greens, Native Foods and LYFE Kitchen. Mansfield says CoreLife's expansion calls for opening locations in suburbs. He is confident that strategy will help give the brand a competitive edge over rivals that have or are opening urban stores.
The challenges: Finding franchisees and real estate. The franchisor hopes to overcome some of the obstacles by attending events like the Dirt Doctor in Chicago, a convention for real estate developers, and the Upstate NY Idea Exchange backed by the International Council of Shopping Centers.
---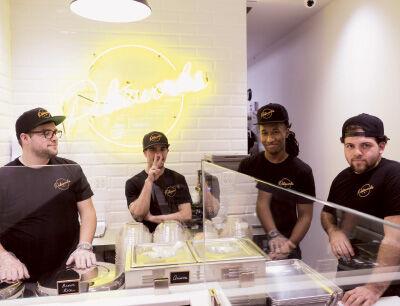 Pokeworks
The concept: After exploring the concept of poke from a trip to Hawaii, Kevin Hsu and his partners brought a restaurant version to the mainland by opening Pokeworks in 2015.  Pronounced poh-key, Poke is a staple Hawaiian raw fish salad made with seafood, rice, nuts and other ingredients. It has become increasingly popular with Americans demanding a healthy alternative entree. Now, Pokeworks is expanding its cuisine specialty to many new cities.
The stats: Pokeworks units range from 600 to 2,000 square feet. It typically runs from $215,000 to $800,000 to open a store, depending on location and size. Co-founded by Kevin Hsu, Michael Wu, Kasper Hsu and Peter Yang, the brand based in the Los Angeles area had four corporate-owned stores and one franchised unit in New York, Boston, Seattle as well as California in Irvine and Mountain View. In 2017, plans are to open 10 more corporate owned stores in Chicago, Houston, Bellevue, Washington, Northern California and Washington, D.C.
The rivals: There are multiple rivals, but Kevin says his brand tries not to get hung up on them in the Poke world. "Our clientele has been more young professionals and foodies, but we are expanding our scope to anyone who is familiar with sushi as well." Still, he admires other QSR brands that have delivered well on their concepts. His picks include Sweetgreen and Dig Inn.
The challenges: The biggest obstacle for Pokeworks is helping franchisees find locations in new markets that offer the best potential for success from a visibility and financial aspect.