What's your widget? At Adam & Eve, a franchise retailer of adult toys, lingerie, bondage tools, erotic oils and sexual enhancement products, that answer might include everything from the Satisfyer Pro 2 to the Booty Boot Camp Training Kit. Their stores and website sell it all, with star ratings and enthusiastic customer reviews to help tire-kickers zero in on exactly what pleasure they're shopping for.  
David Keegan, the company's director of franchising, is cool as an innocent cucumber as he breezes through its best-selling products, which he describes as just another widget in talks with prospective franchisees.
Offering a full line of products that cater to singles, couples and sexual beings of all stripes, Adam & Eve is approaching 50 years old but recently catching its second wind with six consecutive years of same-store sales growth, its piece of what Forbes calls "an unstoppable $15 billion industry."
"The main thing to understand is, it's like a widget, and I say this all the time," Keegan said, distilling his pitch to prospective franchisees. "If you can handle the adult world as understanding it's a widget, anybody can run the business."
Keegan knows the business and its product line well after nearly a decade as the director of Adam & Eve's franchising arm. That's after nearly 30 years with GNC and a stint as director of franchising at Wireless Toyz.
"The main hurdles never change," he said of an industry that's often at the receiving end of exclusionary zoning laws in municipalities that actively prevent such businesses from coming to town.  
"You would think as more and more vacancies happen in strip centers and in malls, or even free-standing buildings, that they'd rather get a great business in there that pays local taxes, but that's not the case," he said of countless cities that throw up roadblocks rather than allowing an Adam & Eve within their borders. A second obstacle, he said, is the hefty cost to open stores, since the Small Business Administration won't back loans for individuals looking to get into the system.
Asked about comparisons to the marijuana industry, which still can't work with major banks even as more states legalize, Keegan said "that's a great place to put us—it's the same type of thing with zoning and laws."
Even though it's a 47-year-old company, Adam & Eve only began franchising in 2005. Thirteen years later, it has 75 stores primarily in the United States and Canada, with all locations franchised.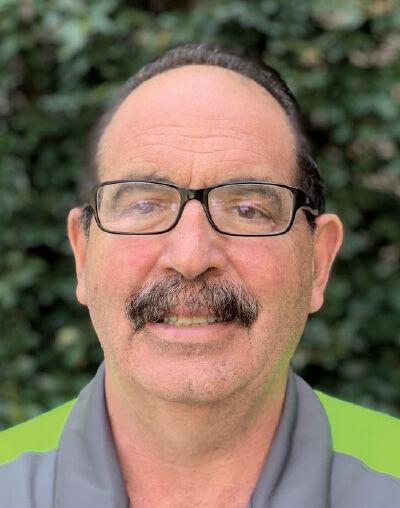 Keegan said the history of the industry still lingers as a scarlet letter for adult retailers, even though it's now common to see commuters reading the "Fifty Shades" series on the train or Instagram users swooning over sponsored model accounts with no concern about random blowback or public judgment.
"Back then they had bars on the windows, black glass and a buzzer to get in, so those are very hard images to overcome," he said about old-school adult stores. "Sex in America is still very taboo, but that's hard to imagine since we are how many millions of people in the United States, and the only way we can be here is by having sex."
These days, Adam & Eve is in good company, with stores like Priscilla McCall's and Hustler bringing large-scale, prominently branded stores to hot retail districts across the country. The business isn't about selling X-rated magazines and movies nearly as much as it is about promoting sexual wellness and enhancing marriages and relationships.
Based in North Carolina, Adam & Eve is now in 19 states, primarily in the Midwest and Southeast, with plans to expand to major cities like Los Angeles, San Francisco, Chicago, Minneapolis, Miami, Atlanta and Philadelphia. The brand will be opening its first location in Peru sometime in the coming months.
Systemwide sales are up 15 percent over the previous year, with most stores seeing double-digit year gains for six consecutive years.
Keegan referenced a recent survey showing that 23 percent of adults regularly use sex toys, a number he expects to grow as more bloggers, influencers and home-based retailers host sex toy parties.
Keegan's company claims average unit volumes are $540,000, with total sales for 2018 estimated to be "somewhere north of $38 million." The franchisor charges a royalty of 3.9 percent of sales to franchisees. He added the total cost to get into the system could be as low as $135,000 and up to a high of $300,000, including start-up capital, which depends on the size of the store.