Rami Awada credits his girlfriend for making him think seriously about bringing the Which Wich restaurant brand to the United Kingdom.
As he tells it, they were visiting her hometown in Virginia and she suggested lunch at Which Wich, something that surprised Awada.
"She's not even a fan of sandwiches and she loves Which Wich," says Awada. "She really opened our eyes to the brand."
That first visit to the sandwich shop in Charlottesville was of course followed by serious due diligence as Awada and brother Nader were considering several U.S. food brands to develop through their London-based AAA Investment House. The brand power and support of Which Wich, with its nearly 500 locations in 10 countries, stood out to the brothers, and Rami Awada says the quality product and leadership of founder and CEO Jeff Sinelli pushed the sandwich concept to the top of the list.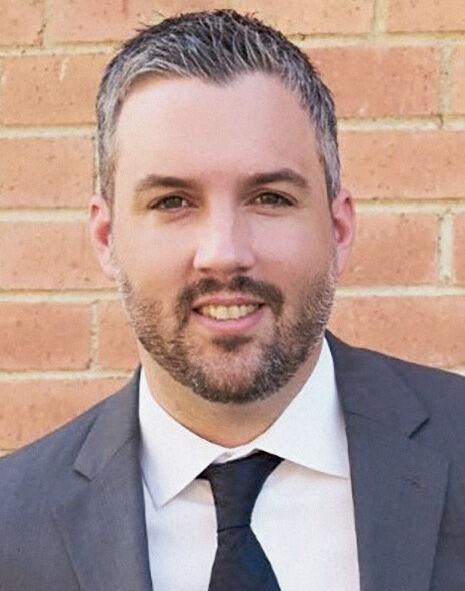 The Awadas signed a master franchise agreement in January 2017 to develop Which Wich in the U.K., and opened their first store earlier this year in London's Central St. Giles development. Plans are for 10 stores throughout London before AAA Investment House signs sub-franchisees to expand the brand elsewhere in England and in Scotland and Wales.
"Our family has always been entrepreneurial," says Awada, starting with his father's real estate ventures in their native Beirut, Lebanon. "Combining our food passion with that family spirit of entrepreneurship is what led us to Which Wich."
Dallas-based Which Wich is the first brand for AAA Investment House and one Awada sees as ideal for the London market.
"In London, it's a true international city but there's lots of restaurant saturation—the burger industry is oversaturated—but you don't really have that hot, superior sandwich brand so we felt like that's what was missing," explains Awada. "People are bored of having the same cold sandwich off a shelf."
In addition to the classic Which Wich menu items, the London restaurant aims to play off the city's cuisine culture with sandwiches such as the Chicken Tikka Wich and Banh Mi Wich, plus a new line of fries, dipping sauces and sides including sautéed mushrooms. Breakfast is another focus, says Awada, with sandwiches served on English muffins, plus "breakfast pots," which in the U.K. means ingredients such as sausage, bacon and a poached egg on top of either baked beans or a black bean/corn mix.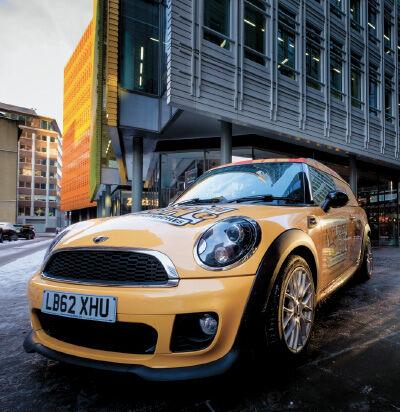 London's strong coffee culture also necessitated a coffee program unique to the market with espresso and latte offerings.
"We want to adapt our menus but of course not forget that this is an American brand," says Awada of balancing local appeal while providing the Which Wich experience.
While neither Awada brother had previous restaurant experience, Which Wich was impressed with their intense commitment to creating a tailored business plan and encouraged by AAA's strong financial backing, says Alex Oswiecinski, VP of international operations and development.
"Nader has the finance and economics background and Rami really had the combination of intelligence, grit and motivation that it takes to really get this off the ground," says Oswiecinski, noting the company "put them through a pretty rigorous process" to ensure they were the right fit.
And to bolster their operations expertise and help lead the launch in London, AAA brought in Kevin Todd, former managing director at one of the U.K.'s largest hospitality companies, Mitchells & Butlers.
"Looking ahead, we expect the U.K. to put us on the map for Europe," says Oswiecinski.
For his part, Awada is looking ahead to three more restaurant openings this year and believes the appeal of Which Wich's hot, toasted sandwiches will stretch beyond London. "We're really the ones who are lucky to partner with this brand and Jeff Sinelli," he says. "We're just very, very excited about this brand."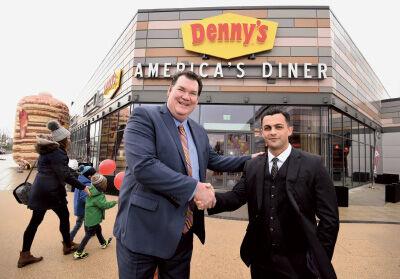 An American diner in Wales
Leon Esfahani has helped grow brands such as Subway, Pizza Hut and Starbucks in the U.K. but it's his newest venture that has the 36-year-old especially excited.
"I'm a massive Denny's fan, massive," says Esfahani, who last fall signed on to bring the family restaurant chain to the U.K. His first Denny's restaurant opened in late December in Swansea, Wales, where his Magic Brands Corp. is based. With the Wales capital of Cardiff up next, initial plans call for 10 locations in the region but Esfahani sees potential for far more.
"The intention for us as a business is to open a minimum of 100 restaurants—and I believe the U.K. could take 200 to 300 restaurants," he says. "People of the U.K. just love American food, they want to feel like they're on holiday without actually going on holiday. At our Denny's they can have a similar dining experience without going to the states."
The ability to capitalize on Denny's brand awareness is a key driver of the chain's international efforts, says Steve Dunn, chief global development officer. Nearly 4 million U.K. tourists travel to the U.S. each year and a "huge share," says Dunn, visit one of Denny's 1,400 restaurants while they're here. And Esfahani, Dunn notes, is an ideal partner thanks to his familiarity with the morning customer via Starbucks, plus his deep operational and management experience.
"He's such an energetic and passionate individual," says Dunn. "He saw a void in the marketplace and he has that on-the-ground experience and a team behind him to support everything."
Esfahani was just 22 when he sold his car to invest in the Subway system. He ultimately opened and sold his single location in Wales but later became a franchisee of U.K. mobile phone retailer O2 and Pizza Hut, gaining valuable retail and restaurant experience before being approached by Starbucks to take over the brand's expansion efforts in Wales. The coffeehouse chain—Magic Brands has 14 Starbucks stores—and Denny's are now Esfahani's main focus.
American brands, he says, "are some of the best in the world. They want to be the best at what they do." And Denny's in particular, "is the best brand to hit the U.K. since McDonald's."