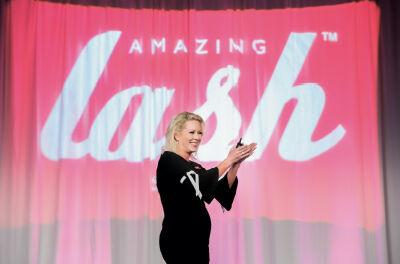 Category killer' is CEO's new goal for Amazing Lash Studio
CEO Heather Elrod is staking out a bold vision for Amazing Lash Studio now that WellBiz Brands, KSL Capital and Golub Capital purchased the eyelash extension franchise from its founders last September.
"It's enabled us to catapult a number of initiatives, including real estate development becoming far more sophisticated, putting a lot more intelligence around our site development, in addition to robust and quick product and service expansion," she says. As an example of the latter, she cites the launch just two weeks after the deal closed, at the annual franchisee conference, of two new types of lashes and four types of adhesives, something she says operators were eagerly awaiting.
People, too, were part of the ramp-up, especially Sheila Ullery, senior vice president of marketing and innovation who hails from storied beauty brands L'oreal, Aveda and Estee Lauder. "She is a rare talent, and she understands beauty," Elrod says about Ullery and expanding upon the brand's focus in the beauty category. "Our vision is, we will own the eyes and play around the face.
"I'm so thankful for KSL Capital and WellBiz, because they invested in people I wanted to bring on even before we did the deal. They were willing to take the risk, because there is always the risk that deals fall apart," she says.
WellBiz is one of many firms featured in this year's Franchise Times Dealmakers project that is seeking multiple new acquisitions and brands under one umbrella company, with other examples being Neighborly, Inspire Brands and Best Life Brands/ComForCare.
The key to such efforts, says WellBiz Executive Chairman Joe Luongo, a former Massage Envy executive, is adding companies that share core features attractive to existing franchisees of other brands.
"Franchisees are always looking to grow their portfolios. So for us what's important, when you're able to bring on a brand that has the core aspects of the other brands, the franchisees relate to it," says Luongo. WellBiz's other brands are Elements Massage and Fitness Together. Private equity firm KSL Capital bought WellBiz Brands in 2015. Golub Capital provided services and debt financing to support the acquisition of Amazing Lash.
Another plus for strategic acquirers is "you're able to leverage your shared services model if it's done correctly. For the most part they all need accounting, they all need finance, they all need financial analytics, legal support," and WellBiz houses all those services in Denver, Colorado. "You don't have to double the G&A every time you bring on a new brand," he says, referring to general and administrative expenses.
Jessica and Edward Le are the founders of Amazing Lash, and they hired Elrod specifically to create an exit for them and bring in new capital. Elrod pushed the brand from 75 studios when she came on to 200-plus at the time of the WellBiz acquisition. She praises the founders for their vision, and for their willingness to totally leave the brand when it needed to go to the new level.
"Being a founder-led organization, often they become a cork in their own bottle," she says. Now Elrod is adding a new description to Amazing Lash as she looks to future growth. "Our founders, we created the category, and then we became the category leader, and now we want to be the category killer and that means we need to own innovation."
---
---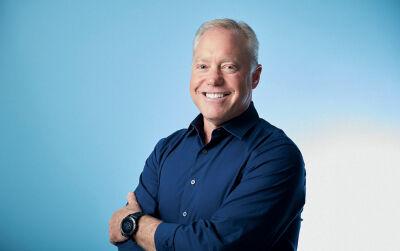 PostNet's founder just getting started as boss of Best Life
There's a "method to the madness" at ComForCare, says CEO Steve Greenbaum, who detailed a string of transactions at the senior healthcare franchise. First, in January 2017, private equity firm The Riverside Company bought ComForCare from its founders. Riverside had just made a spectacular exit from The Dwyer Group, now called Neighborly, which under Riverside's watch made a slew of acquisitions and built a multi-brand home services company.
The folks at Riverside turned their attention to the aging adult space, with the idea to do the same thing in that industry. "Obviously, private equity firms are looking for models with a lot of growth," Greenbaum says. "We've got the largest number of aging adults in the history of the country, and that's for the next 30 years.
"Riverside, they're competitors, and they're very comfortable going into crowded and developed spaces, as long as they've got a point of differentiation. That was the vision behind creating this multi-platform company."
Riverside then got busy hiring Greenbaum, well-known in franchising for starting PostNet, a logistics and shipping franchise, building it to 650 units at its peak before numbers declined in the recession and then selling to MBE Worldwide in May 2017. "They found me about two months after my exit … while I was considering my options, which included my retirement," says Greenbaum, age 57, about Riverside. He calls his new post a "calling," both for him and the caregivers who work there.
"Riverside really gave me a lot of creative freedom regarding structuring the organization with them, and developing the strategy for where this would go. They knew they wanted a multi-brand platform, they wanted brands that were scalable and diverse," he adds. "The objective is to build a multi-brand platform along the continuum of care."
A new umbrella company was formed, called Best Life Brands, and Greenbaum quickly bought CarePatrol, the nation's largest senior placement organization.
ComForCare then announced a partnership with Kindred at Home, the nation's largest provider of home health and hospice services. And in November, the network debuted private-duty nursing. ComForCare and CarePatrol have 350 locations throughout North America.
Greenbaum's just getting started, he declared, with the goal of adding seven to 10 businesses over the next five years. "We have five different businesses under review right now," he says. He believes acquisition targets like the fact that he is the founder of his own franchise. "I connect with franchise owners because I really understand the challenges that they face. I respect and value the decisions they've made," he says. "I connect at an incredibly personal level with our owners. I have paid my dues, I have had to re-invent myself in my business over three decades."
Now his focus is building a bigger platform with Riverside's backing. "It's not just the race to grab companies in this industry. It's how you integrate them and leverage them to create value amongst the platform companies," he says.
---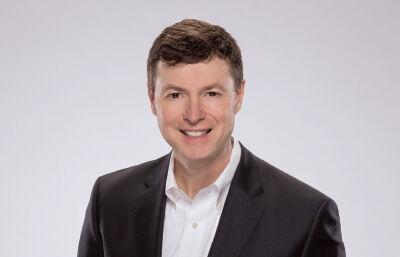 Companies can be stronger with Inspire is CFO's prediction
The new parent company Inspire Brands, at first with only Arby's under its umbrella and Arby's CEO Paul Brown promoted to CEO of Inspire, quickly got busy adding acquisitions, buying Buffalo Wild Wings in February 2018 for $3 billion and Sonic in December for $2.3 billion, taking both companies private.
The intent is simple, says David Pipes, CFO: "Brands that join Inspire could have been successful on their own, but they'll be stronger with Inspire than they could have been separately."
He cited several items that made B-Dubs attractive, "starting with the fact that it had a unique brand position. There are other bar and grill type concepts, but there's not another nationwide sports bar," he says. He also cited "huge unit growth from 2003 to 2017, huge system sales growth, almost 900 percent."
As activist investor Marcato Capital took well-publicized aim at the brand starting in 2016, leading CEO Sally Smith to announce her retirement, management took their eye off the ball a bit. B-Dubs "over the last couple of years had began to move away from its heritage of a sports bar a little bit, and honestly made some mistakes. Part of it was driven a little bit by the fact the activist was there, and there was a lot of focus" on dealing with that rather than the business.
"All of that gave us an opportunity to acquire Buffalo Wild Wings, and utilize some of the same playbook we used with Arby's to get the brand back to where we need to be," he says. "They had drifted a little bit more into casual dining, family dining, and away from focusing on the sports bar concept. Once you spend time with the brand positioning and getting that right, it begins to dictate a lot of things."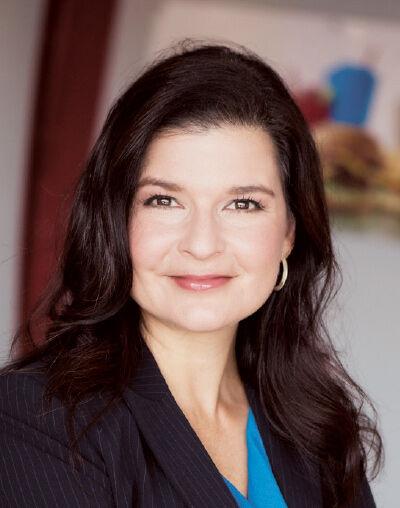 One example is the work of John Bowie, COO of Buffalo Wild Wings, who identified many areas to cut costs without affecting guests. "He found a lot of things, he likes to talk about picking nickels up off the floor. A lot of it frankly was mindset, convincing the operators that they can do it and do it in a way that doesn't negatively impact our guests.
An example: "They were spending 13 labor hours to open the restaurants, so by tweaking the procedures at close, he was able to take 13 labor hours down to six hours," and if you multiply six fewer labor hours across every restaurant every day, "it starts to turn into real money," Pipes says.
Sonic, meanwhile, "is actually quite different from Buffalo Wild Wings. It's a company that was frankly managed well. The management team was in place, they had a strong leadership team," he says. "We think there's still opportunity as we dig in. With Sonic it's more of a tweak here and there as opposed to a major change."
One major attraction of Sonic was its technology. "Sonic has made a lot of investments in technology that we want to utilize across the brands. Their mobile ordering platform is strong," for example, he says, plus franchise businesses are attractive to lenders and financiers. "They generate a lot of cash."
Pipes says the road shows to gain investors are always work, "but we have a good story to tell. The Inspire platform is interesting, and while there are other multi-brand restaurant companies, we're doing something a little bit different. The story sells well on its surface, but it does based on what we've been able to demonstrate, in what we've done with Arby's." Add the backing of private equity firm Roark Capital, and it's safe to say Inspire's next deals won't be too far in the future.
---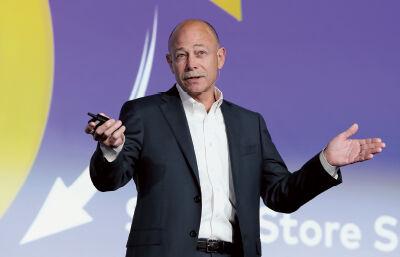 Neighborly bursting with brands, all for a singular purpose
Mike Bidwell's acquisition pace at Neighborly, formerly known as the Dwyer Group, is so brisk he once joked that Franchise Times should put him on speed-dial since our writers were calling him up so often to report on Neighborly's deals.
In 2018, Neighborly acquired Real Property Management in February, then private equity firm Harvest Partners acquired Neighborly from The Riverside Company in April, and then Neighborly acquired Mosquito Joe in August. Those were only three of the 13 major acquisitions that Bidwell, a former franchisee for Dwyer brands, has led since becoming CEO in 2014.
"We've been very productive over the last several years as you've noticed, and thank you for the award," he says, but the reason behind the acquisitions goes beyond simply adding brands. "It's all in support of our Neighborly platform initiative," which is a consumer-facing platform so customers of one brand can also access all the other brands under the umbrella. "What we really want to do is create this over-arching destination called Neighborly for customers to go to for all things around the home," he says. "We've been very disciplined, very focused, around that space."
After about 18 months since launching the Neighborly platform, it's actually working. "For years we've been trying to get our franchisees in local markets to work together. And they just didn't, they're busy," he says. "But once we created this platform and we changed it to Neighborly it's happening.
"They can see that this makes sense and it's going to work. Now they're starting to cross-promote, do home shows together." The company re-branded from Dwyer Group to Neighborly at the end of 2018, retiring the family name of Dwyer who founded the company and led it for decades
He points to Amazon as the company that changed the way customers shop. "If there's something I need it's probably on Amazon, and we think that dynamic … Amazon has trained the consumer well for that," he says. "We're trying to take a long view on the business and making sure we stay relevant. And there's many businesses that didn't do that and became irrelevant."
Neighborly made its first steps abroad, in Germany and the United Kingdom, and Bidwell sees more possibilities there. But the pace of acquisitions may slow, simply because there aren't that many home services brands to purchase, at least that meet his criteria.
"What are the kinds of verticals that we would be interested in? If it's too nichey, too infrequent it's probably not something we're interested in. It would be more mainstream things that people would regularly use around the home.
"There's not as many left as we have, so it is getting a little thinner," he says. "When we run out of those, that's enough."
---
---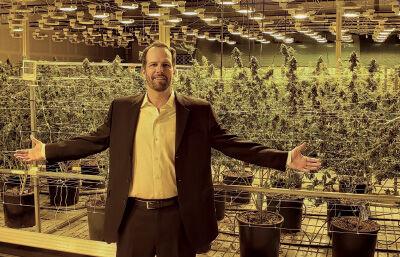 One Cannabis COO sees mission bigger than 'sell more pot'
"I've seen a lot of good people get into the cannabis industry, open the dispensary and lose their money and close their doors," declares Mike Weinberger, COO of One Cannabis Group, the first brand with a decent shot at bringing pot to the masses via franchising. "It's a hard business, and there's some nuances, so why create the wheel?"
Instead, he and his colleagues are urging franchisees in Colorado, Ohio, Michigan, Nevada and Arizona right now, with other U.S. states and Canada in their sights, to sign on to One Cannabis. "These are new markets. It's a nascent industry," he says.
After a conversation at a barbecue with Christian Hageseth, CEO of One Cannabis, Weinberger left his corporate job at Maui Wowi to take a chance on One Cannabis. His first monumental task: buying up 13 individual companies, including several stand-alone dispensaries and a 118,000-square-foot growing facility that has 7,200 plants in the ground at all times.
"The grow facility does north of $5- to $7 million per year," he says, and secures the company's supply chain in its home base of Colorado, which became the first state to legalize it 10 years ago. Plus, corporate owns three dispensaries, which on average gross $6 million in sales each annually. All that revenue, $20 million total, explains why the company can afford 100 staff members already, far ahead of its number of open franchise units and their revenue streams in the form of royalties.
"We only franchise our dispensary. If a franchisee is going to do $4- to $5 million in a dispensary, a franchisee is able to pull a million-north to the bottom line each year," he says.
One Cannabis is preparing to go public on the Canadian Stock Exchange, likely in mid-May. Why go public in Canada? Because U.S.-based companies cannot be listed on Nasdaq or the NYSE because pot is illegal on the federal level in the U.S. Canada just legalized it, an action that Weinberger considers is inevitable in the U.S., now that it's legal in 30 states with 10 more likely to follow suit by the end of 2019.
One Cannabis has a mission beyond just selling more pot, Weinberger insists. "I'm in it to help people with franchising. I truly believe it allows people to achieve the American dream," he says.
"Second component, cannabis is currently federally illegal, and as soon as it's not the FDA can test it for medicinal purposes and when they do that, you can already see the great stories on children with epilepsy" and people with many other conditions.
And third, One Cannabis has a social equity program intended to award franchises and pay for store buildout for people affected by America's long-running crusade against pot.
"The war on drugs has taken a disproportionate impact on minorities, people of color, women and even veterans. States are looking at this, and awarding the licenses to people in these areas that truly deserve it, which is fantastic," he says.
The bottom line for him and One Cannabis is simple, he says: "Fundamentally it bothers me that people don't have access to this if it helps people."
---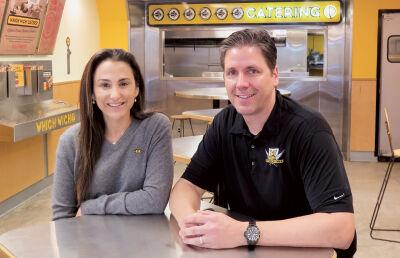 Multiple brands fill out Sinelli, Which Wich dance card
It seems to be time for another multi-brand era, and Jeff Sinelli, CEO of Sinelli Concepts is happy to be in the mix.
The company, known best for sandwich franchise Which Wich, is building a stable of brands across various segments including Burguesa Burger and a new concept in the coffee segment dubbed Supernova Coffee.
The latest is Paciugo Gelato; Sinelli acquired the 32-location company out of bankruptcy in October 2018 and then spent some quality time with the brand. That's something Jeff Sinelli said few buyers take enough time to do.
"I think a lot of buyers overlook the importance of creating trust and drilling in to learn the intricacies of a new business when they take it on," said Sinelli. "There's a second exploratory period once the deal is final where it's important to have the right team in place to not only create a smooth transition, but also to uncover both the problems and the hidden gems that haven't been properly utilized."
In franchising, he said that's doubly important so the new management team can earn the trust of franchisees before getting back to growth mode.
Some of the gems include a manufacturing facility and a wide range of foodservice touch points, which Sinelli said they would continue to enhance. The deal also brought Diego Comparin, now the VP of research and development and production at Paciugo. He's the man responsible for the hundreds of gelato and macaroon flavors, as well as extravagant menu items that often go viral, such as spaghetti gelato and the Paciunicorn, an adorable sprinkle-covered cone in a cute, unicorn cup.
"He's the mad scientist of gelato," said Jeremy Cook, the vice president and brand manager for Paciugo.
Having someone like that in the mix helps not just Paciugo, but all the Sinelli brands.
"Each brand needs to have its own solid foundation of a dedicated team in place, but multiple brands also provides us the ability to tap into each other for ideation, operational best practices, industry knowledge, enhanced purchasing power and a richer franchise offering," said Sinelli.
It also empowers further cross-pollination between brands.
"The gelato, flavors and the incredible mind of Diego provide us with some exciting opportunities to elevate our milkshakes and other sweet offerings at Which Wich," said Sinelli, noting that his wife and Executive Vice President Courtney Sinelli is working on some new frozen treats for Which Wich as well.
But for franchisees and corporate operations, multiple brands mean a robust offering for current and prospective operators. Sinelli said franchisees are already looking to put a gelato outlet in their Which Wich location or build out a side-by-side operation. And for new developments, multiple brands that hit different segments open up more real estate opportunities.
"It gives us a very diverse portfolio of brands that allows us to compete in real estate plays or RFPs for airports or universities because of our diversification," said Cook.
---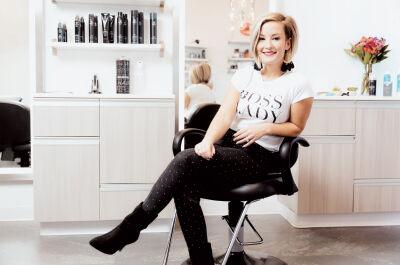 Sola Salon Studios dealmaker offers detailed peek into an 'exhausting' process
Until last year, founders Stratton Smith and Matt Briger were the sole shareholders of Sola Salon Studios, which provides fully equipped salon suites for beauty professionals. When they were ready for a "liquidity event," as Ben Jones, VP of development and general counsel puts it, he and the team got to work looking for investors, but on the quiet. "We did not want word on the street," he says. "We didn't want our customers to think there was anything wrong or anything to worry about."
Through its investment bank "we got introduced to probably a dozen investment companies that would be interested in us," he recalls. "At the end of the day, four different investment companies made offers, and we went into the due diligence process with two. The nuts and bolts of that was absolutely exhausting.
"Having two very smart groups look under the hood and spend a lot of time with you worrying about the small matters, just took every bit of our energy. I'm surprised we were able to keep the wheels on," he says.
The ultimate investors are an interesting mix, led by PNC Riverarch Capital, which is a captive private equity firm of a bank in Pittsburgh. They were also a lead investor in Authority Brands so had that franchising experience. Although not a traditional family office, they act "very much" like one, says Jones. "They are responsible to one investor. They have a lot of patient capital. They're good operators."
The next investor is MPK Equity Partners out of Dallas, a smaller private equity shop brought together by the Perot family, the patriarch of which is Ross Perot, famous for his independent candidacy for president. Ross Perot is not personally involved, but family members are, Jones said. "It's very much a family office feel to it although they did raise some outside capital."
Jones and the management team sat down in January 2018 to map out what they were trying to achieve that year. By April, they were meeting with private equity groups. By early spring and summer, "it was two or three meetings a week into dinner where you're trying to get to know these people on the fly and trying to get a sense of who they are and what their goals are."
By August, "we started to ask people to sharpen their pencils and really tell us what they were thinking," he says. "From August until it closed in October, it was a 24/7, crazy time."
Sola Salon has 433 units, two of those in Canada, and is now developing its first units in Rio de Janeiro, Brazil. Part of the new capital is to accelerate international growth, Jones says, plus at the urging of large, multi-unit franchisees of the brand Sola Salon will now invest more in corporate stores.
"They said we needed to own more of our own units, have more skin in the game," he says. The company just purchased 12 units in Orange County, California, from a franchisee group. Added to 14 corporate locations in Denver, they now have 26 total.
Another concept in the category, Phenix Salon Suites, also attracted a private equity firm for the first time last year, and a third, My Salon Suites, is backed by a large strategic investor. Asked why brands in his industry are attracting investment now, Jones surmises it's part of a trend toward co-working spaces like WeWork.
"It's a concept that is riding the wave of how Americans work today," he says. "We at Sola have 12,000 professionals working under our roof, and probably all the competitors combined have 12,000. So we are a small percentage of the independent movement in the hair industry.
"It's a growing pie," he believes, with plenty of business for everyone. "That's why you see so much wind at our backs in this segment and why you have so much institutional capital coming in. People want to take more control of their professional careers."
---
---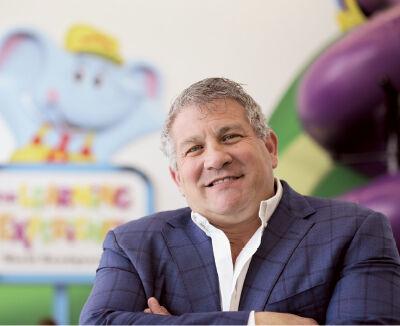 Golden Gate's purchase of TLE offers lesson in real estate ownership
The desire to buy and develop their own real estate was the driving force behind CEO Richard Weissman's deal last June, the $125-million-plus sale of The Learning Experience to Golden Gate Capital. Sellers were Norwest Venture Partners, which bought TLE in 2014, and Quad Partners, a much earlier investor in the children's education brand.
"I really didn't anticipate going to the market three-and-a-half years after NVP. That's wasn't the original game plan," says Weissman, but three things changed his mind. One, "the market was exceptional for private equity. It was really frothy. The multiples were fairly high," says Weissman, who is also co-founder.
Two, company performance was strong. "We were beating plan and doing exceptionally well," he says, always a positive when it's time to strike.
Three, "I always sought out that my private equity group would entertain the company starting to procure real estate" to own and develop itself. TLE centers are a large 10,000 square feet, and the brand was going through third parties such as family offices and real estate investment trusts that would buy properties and build to suit.
Weissman thought his return on investment would be better and he would have more control if he got in the action at the corporate level, but he found p/e firms that also wanted to back real estate purchases were rare in his world.
When he went to market, he says, he got 22 offers for the company, and those were narrowed down to 12 and then to eight and then six, etc. "Out of all the private equity groups, maybe two or three firms talked about real estate. Ninety percent of the market just has no comprehension of how to invest in real estate," he says, at least in his industry sector. Golden Gate Capital, which also owns Express Oil Change, Mavis Discount Tire, Red Lobster and Eddie Bauer, was ready and willing.
Weissman believes the number of openings will accelerate now that TLE can enter markets and purchase sites on its own. "It just magnifies the opportunity to go from 40 openings a year….to 60, 70 a year." Weissman believes his strategy adds up. "We have 203 schools in development right now. There's a lot of people making money, so why shouldn't we? It increases the internal rate of return for us; it allows us to control our own destiny."
Since the transaction closed last July, TLE has 15 of its owned locations under contract in some form, he says, with a plan to start construction on those in April or May "and then open two or three new centers a month under the new arrangement." As for the increased risk, because TLE would offer a guarantee to landlords, he's a believer. "It's an economic animal that works across the board.
---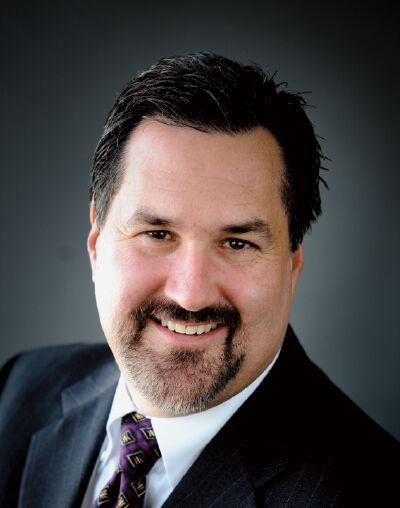 For Cypress founder, U.S. Beef sale is one of many dividends
Dean Zuccarello of The Cypress Group got the call in late September of 2017—would his firm do some valuation work for U.S. Beef, then the largest Arby's franchisee by far. He was familiar with the Davis family, one of the most prominent restaurant franchisees in the country, operating since 1969, and its CEO Brett Pratt and CFO Lori Pumphrey.
"The family had been thinking about strategic options. Like all entrepreneurs over time they think about, am I a seller? What's my business worth?" Zuccarello recalls after checking his notes to verify the timeline, characteristic of his detailed approach. "That evolved into a full-blown engagement of Cypress to manage the sell-side efforts for the Davis company."
It was a doozy of an assignment—selling 368 Arby's units, considered by the M&A experts who judged the deals to be the largest franchisee-to-franchisee restaurant acquisition in history. The deal added $400 million in sales to Greg Flynn and Flynn Restaurant Holdings, pushing Flynn from $1.9 billion at the time to become the first franchisee on the Franchise Times Restaurant 200 over the $2 billion mark.
For this mega transaction as well as multiple others, Zuccarello and Cypress receive the Franchise Times Dealmakers Special Achievement award, as nominated by three attorneys at Monroe Moxness Berg. As one of the project's judges wrote, "Not only has Dean Zuccarello been the top dealmaker in the franchise restaurant space over the past three years, his deal-making career has been outstanding. From the successful Wendy's refranchising to the Flynn/U.S. Beef deal, Dean and his team have been able to close some very large transactions recently. Hats off to Dean and his team!"
Zuccarello takes the praise in stride, making a point to compliment his colleague Dan Collins and other Cypress folks for the recognition. "This was a firm-led effort. It's not one person that is responsible. Our whole team worked on that transaction," he says.
He also downplays the drama that comes with a big, complex deal. "I'm not sure there were any what I would call quote big moments in the process. I would say just given the size of the transaction—the size of the transaction brings its own complexity. You have a lot of real estate involved. And on the operating side, you have Flynn, a very sophisticated operator, but nonetheless they're entering a new brand and they're entering it in a big way, so the transaction is not as simple as a tuck-under."
He acknowledges it's been a long and interesting road. "I founded Cypress close to 30 years ago, and obviously it was a very, very small firm  back then. Our history and our reputation have helped us achieve what we've been able to achieve up to this time. It sounds kind of corny, but if you do the right thing, over time it will pay dividends," he says.