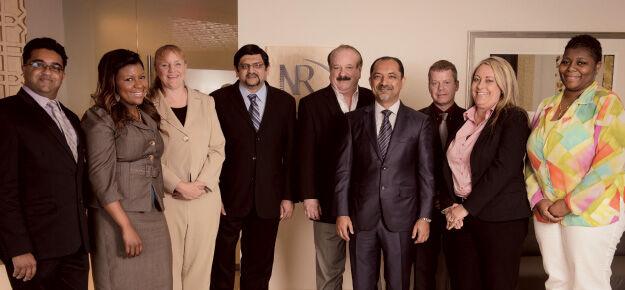 The crew at NRD Holdings, left to right: Karim Dobani, Brianna Williams, Lilo Miller, Andy Bhayani, Andy Polan, Aziz Hashim, Monty Lech, Shana Gonzales and Danyelle Washington. Bhayani, the company's CFO, says "it's intellectually challenging" to work for Hashim. "It's his network. He goes to all the conferences. He gets to know all the new trends."
Aziz Hashim believes he knows what franchisors need to attract multi-unit operators like himself. Now he's selling off his stores, once numbering 60, and will launch what he calls the first private equity fund owned by franchisees. The goal is to buy brands and re-make them the right way. But does he know the secret sauce that transforms a franchise? Can he compete in the cutthroat world of private equity, even while shedding the very stores that give him power?  "I'm going to give it a whirl," he says. 
Every other week or so, according to Aziz Hashim, a few executives from a franchise brand come to visit him, hats in hand, in search of the holy grail: How can their system attract multi-unit operators like him to buy their stores? "They ask me, 'Can you endorse us? Can we pay you a fee?'" says Hashim, owner and CEO of NRD Holdings, which owned more than 60 units in Popeyes, Checkers/Rally's, Petvalu and others until he began selling them off very recently. 
Hashim has decked out his headquarters to impress, in a gleaming building with loads of glass in Atlanta, north of the fashionable Buckhead neighborhood where he and the rest of the city's power elite live. An intricately carved wood installation fashioned by a local craftsman frames the reception desk. An enormous hand-painted mural adorns a glass panel in the conference room, lit from the back with LED lights. Next to his office is the executive lounge, with a stylish charcoal-gray banquette dotted with coral pillows and facing one stately chair, Hashim's. 
He was born in Pakistan and spent his youth in London, and prefers to blend Asian, Middle Eastern and European design. But the décor goes beyond personal taste, and is carefully selected to make a statement: Hashim is a franchisee to be reckoned with. He's the embodiment of a shifting balance of power over the last few years that puts many multi-unit operators on equal footing with, or in many cases several rungs above, the franchisor whose stores they buy and whose rules they follow.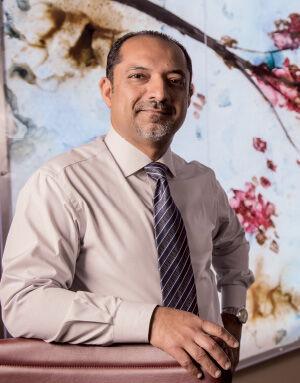 Hashim is a vocal critic of franchisors who don't treat their franchisees as partners, and he uses his bully pulpit to say so as the rising chairman of the International Franchise Association. (When he becomes chairman in 2016, he will be one of just a few franchisees to hold the post in IFA history.) He scoffs when, at conferences, the spotlight always shines on franchisor execs and rarely on franchisees. "CEOs of brands with literally 20 stores will be keynote speakers, and in the audience are franchisees with 300 stores. And somehow that franchisor knows more?" he says. "I find it comical."
He knows which brands he'd never touch. "You look at the boards of companies that purport to be franchisors, and you will be hard-pressed to find a franchisee anywhere. How strange is that?" he says, adding such companies often lace their disdain of franchisees throughout their management practices. "I think the industry needs to take a stronger look at the wisdom and talent of franchisees and use that."
Now, Hashim is set to make a bold move to allow franchisees to claim what he believes is their rightful place. He will launch a private equity fund, with an initial goal of raising $25 million to $100 million, and solicit investments from fellow multi-unit franchisees. He will then hunt for franchisors in all industries that meet his five iron-clad criteria, the same rules he uses when deciding which brands' stores to buy as a franchisee (see sidebar). "The No. 1 metric is, would I be a franchisee of that brand?" he says, and he believes his fund will be able to work with franchises it buys to tweak the operations of those that are almost there but not quite. 
"It makes all the sense in the world to invest in brands that you also own," Hashim says, explaining what he'll tell other multi-unit operators, to convince them to invest. "It would be a sea change in a great way" for franchising. "Franchisees have not participated in the financial upside of the franchisor. Why shouldn't we have a piece of that upside, in something we've helped to create?" 
If only the brass-knuckle world of private equity, and the complex and slow task of brand transformation, were that easy.
Not so simple
Several miles south and right in the middle of tony Buckhead is Roark Capital, the private equity fund that's the current superstar of franchising's mergers and acquisitions game. "Every brand, if they could wave a magic wand—Roark buys them," says Nick Powills about the fantasies of franchisors. He's chief brand strategist at No Limit Agency in Chicago and Hashim's PR agency for the past five months. (Like the opulent headquarters, unusual for a franchisee, a multi-unit operator who spends money on a public relations firm is also rare.)
No one knows how competitive that game is better than Steve Romaniello, managing director at Roark, who just finished his own service as IFA chairman and knows Hashim well. Private equity firms have plenty to spend—a recent Wall Street Journal article put the number above $1.1 trillion—and with debt markets booming as well, many investors want to play. "There are a lot of private equity firms with capital, there is a pretty vibrant debt market right now, and that causes things to heat up," he says.
Romaniello calls Hashim a "terrific" leader at the IFA: "Aziz is very smart. He's very balanced. He's extraordinarily articulate, and as a result he's able to be very effective in a leadership capacity." His praise extends to Hashim's chops as a restaurant operator. (Hashim was a franchisee of Moe's Southwest Grill, one of Roark's companies, and some of his family members still are.) "He's able to make money, he's able to drive results in a way that makes the franchisor proud of the way he's operating."
Once a company owns a brand, of course, the turnaround is never as easy as imagined. Wan Kim, today the CEO of Smoothie King, is just one of many who found that out when he, the master franchisee in South Korea at the time, assembled investors and bought the franchisor, then moved to New Orleans to operate it. He wanted to make quick changes, such as re-write contracts with suppliers and re-make the brand identity, but found that one year dragged into two without significant movement. 
"I think for the last year I haven't delivered something to them," Kim said a year ago on the eve of the annual convention, referring to Smoothie King franchisees. "I am trying to deliver some of the promises and explain what has happened." 
Powills, with No Limit Agency, believes if anyone can do it, it's Hashim. "I really think he could be, if not the smartest, one of the smartest people I've met in franchising, which means he's extremely calculated," Powills says, and that includes his move into leadership at the IFA, which puts him in front of multiple franchisors. "Aziz is such an amazing chess player. He knows what he's doing and he's five steps ahead of everyone else."
While franchisees certainly have bought or founded franchisors before and assembled investors to do so, Powills can't think of any other franchisee who has started a fund dedicated to attracting other franchisees as investors and purchasing franchise brands. 
Dennis Monroe, founder of Monroe Moxness Berg law firm in Minneapolis who has worked on financing deals for Hashim, agrees this fund brings a new twist to the mergers and acquisitions market. "What's really novel about it is he's going to try to get best-of-class franchisors as their targets, the ones that really put the franchisees first, and then do some tweaking," he said. "People give lip service about the partnership, but right now it's still so one-sided" in favor of the franchisor.
"I think it's a great idea," Monroe adds about the targets Hashim will seek to acquire. "The key is deal flow, and if anyone can do it, he can probably do it. He is a very, very talented guy."
Entering and exiting 
Hashim, now 47, was a newly minted electrical engineer working a good job at a prestigious corporation—but he lasted only nine months until the cubicle life bored him silly. He quit, gained a loan from his parents who mortgaged their house, bought and sold an auto parts business and then with the proceeds purchased a KFC store in Atlanta in 1996. He was returning to his roots, having worked at Burger King as a teenager after his family's move to California.
Right away, he says, he knew the way to go was to become a multi-unit operator. "I wanted to work on the business, not in the business," Hashim says, and he invested heavily in systems far beyond what a typical single-unit operator would do. "I hired people and did things that normally you wouldn't have as a small franchisee," he says, such as renting office space and hiring a controller.
His training as an engineer was never wasted, even though he turned to restaurant operations instead. "It gives you a way of problem-solving that is different. It's objective," Hashim says. "Engineering is about solving problems using data. From the very early time I started learning about how business works."
By 2004, NRD Holdings had grown to 50 stores, just short of the 60 he would own at the company's peak, and Hashim began taking a course different from most franchisees; he began timing his investments like a stockbroker. "That's my strategy. I enter and exit brands based on the brand's business cycle. One of the tricks is to get in on the expansion part of the cycle and exit before it goes on the downward swing," he says. "The idea is to find a brand that's on the uptick and ride that wave as long as you can."
He bought Checkers/Rally's stores in 2003, PetValu stores in 2011, and Popeyes starting in 2009. In the past he's owned Subway, KFC, Long John Silver's, Domino's, Moe's Southwest Grill and others. Popeyes is his best example of good timing to date, he says. "We caught that six months after Cheryl Bachelder took over. I had a sense that she was a very strong leader," he says. 
Bachelder, Popeyes CEO, returns the compliment to Hashim when reached by phone. "We're delighted to have him in our system. He has been a real positive source for our brand,"  she says. "One of the reasons Aziz likes our system is that we treasure the franchisees as our business partners. We don't just tolerate them; we treasure them. The reason we do that is because that makes the business model work better.
"We have found working closely with our franchise association and its leaders to be a competitive advantage. As a result we have done some bold things in our system that have grown our market share and profitability," she says.
For example, Popeyes in 2008 decided to purchase national media for the brand, rather than rely on local co-op advertising.  "It was a bold move because we gave up local dollars in favor of national dollars, which is always hotly debated. We formed a board around the data, and we decided to go for it," Bachelder says. 
At franchisees' urging, corporate also committed the franchisor's money to the national media effort in 2008 and 2009, to show partnership with the franchisees and reduce their risk. "It worked brilliantly, and doing it together and having the amazing sales outcomes has made them very enthusiastic to continue with the brand," she says about franchisees. "And since 2008 our media dollars have tripled because our sales are strong."
Bachelder has witnessed the rise of the multi-unit operator, sought-after especially since the financial meltdown in 2008 that wiped out many mom-and-pop shops. "We love the fact that they have infrastructure, particularly around people—trained, experienced operators—and around construction and development. They bring a sophistication that doesn't exist with the smaller operator."
As for Hashim's well-known operating mode to get in and out of brands along with their fortunes, she's fine with that because she intends to keep Popeyes strong. "I believe it is the franchisor's job to keep their brand vital, relevant, growing, profitable, providing return, so I don't mind being held to the standard of being the performance brand for my owners," she says.
Getting more to 'own it'
Hashim is busy shifting resources to start the new fund, which he expects to launch in the fourth quarter of this year. Valuations are great, which makes this a good time to sell his stores, thus reducing his operational needs so he can pivot to raising money and then pursuing brands to buy. 
He would like to see as many people as possible get into franchise ownership, he says, because he believes it's the best way to be an entrepreneur. "I think where we are in economic terms in this country is people will need to be more responsible for their own financial destiny. Franchising will become even more relevant," he says.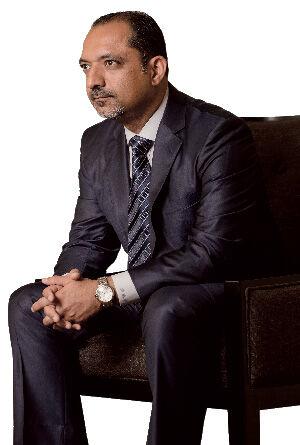 Since 2010 he's had a program at NRD called Own It!, a system that creates a path for every member of the organization to become a franchisee. Every employee, including the entry-level person in the store, goes through orientation and is introduced to the process. "We feel that gives people hope. No one's going to work for you unless they can get ahead," he says.
Eight have completed the program all the way through, now owning stores of their own. "I would be happy if everyone quit to become their own franchisees," Hashim says.
He believes his fund will give other multi-unit operators a way to diversify their holdings, and add a strong operator's point of view to the management of any brand it owns. He plans to use the fund to allow domestic multi-unit franchisees a way to expand their holdings overseas, an opportunity that eludes them now as most franchisors partner with a franchisee based in the foreign country.
He will be happy to add his voice at the top. "That's the exciting part of it. I get to influence the attitude of the franchisor, to tweak it just enough to be a potential prospect. There were times when I left a brand when I didn't like the direction. Now I actually control the direction.
"I could convert a marginal brand into an investable brand," he says. "We can make a difference in a lot of brands that are stuck."
As for all the competition, he still believes he's got a secret weapon—an endorsement by multi-unit franchisees, the owners of the fund who may also want to purchase stores in the brands they buy. 
"I felt franchising has been good to me. I started with nothing," he says. "My goal now is to accelerate the 'own it' philosophy," Hashim says, musing it's a good time to make a career change. Continuing to add stores, as other multi-unit operators do, is impressive, he says, but not interesting to him. 
"I think it's time" to make a change. "There's an inflection point where you have to make decisions about the way forward. I have a passion for people going on the same path that I did. It gives me a lot of satisfaction. I've been fortunate, and I have the choice to be able to do this," he says.
He wouldn't call this change in direction a mid-life crisis, however. "I hope not. It depends on how it turns out," he says with a serene smile, leaning back in his regal chair in his tony executive lounge. "I'm going to give it a whirl." 
---
What do multi-unit operators want? Here's one answer
"I've been counseling franchisees for over a decade, about what franchises they should purchase," says Aziz Hashim, CEO of NRD Holdings.  "Franchisors, I tell them the same thing" about what multi-unit operators like himself look for, which he calls the five P's. 
What's surprising to him is how few people do their due diligence, by calling multiple current franchisees before deciding to buy. "I've been in 10 brands and I've been called probably three times" over the years, he says, by prospective franchisees. Here's how Hashim makes his picks:
1. Product or service: Be very comfortable with it. Is it something you would consume? Would you be passionate about it? Would you have zero reservations offering it to family and friends?
2. Profitability: "You have to make sure you can make money," Hashim says. He reviewed a franchise recently, he says, with $1.3 million in annual sales and really good food, but it couldn't generate any profits. He would pass—or, with his new fund, he might buy it and tweak the aspect that could be fixed. 
For example, one brand he's scouting has a store build-out cost about 30 to 40 percent higher than it needs to be, according to Hashim. "As a franchisee I passed. The average unit volumes were great, but because it costs so much to build, it would take eight years to get my money back. That's too long."
3. Partnership: How does the franchisor look at franchisees? What's the culture? "Is the franchisee seen as a client or as a commodity?" Hashim asks. And CEOs, take note: He wants a direct line to the CEO, whom he considers an equal partner, not a promotional pitch or a go-between.
4. Processes: Does the franchisor have the means to support franchisees? "I look at a lot of emerging brands. They come to my offices and see that I'm bigger than they are," Hashim says, and that doesn't inspire confidence.
5. People: Management must be credible, with a clear vision for where the brand is going and resources to achieve it. Hashim says management has become more important than ever since the recession; before, a rising economic tide lifted all boats. Now, he pays much closer attention to who's leading the charge, and will enter or exit a brand based on that fact alone.