One big theme for full-service restaurants is making room in the restaurant for events. Fogo de Chao, the Brazilian steakhouse known for its roving gaucho chef-servers, is pushing its event business hard and drawing big groups from other traditional steakhouses and banquet halls.
"We had always served groups, but five years ago we set out to create a game plan. We experimented with dedicated sales managers in each restaurant, then we brought on a national director of sales," said CEO Larry Johnson.
He said since those initial experiments, the events segment has grown to about 10 percent of the business. He said he can see it growing to the 18 to 20 percent range in the future as they focus on sales and add more private dining and event space.
"In all our new restaurants, we have flexible private room space. When we do remodels we try to improve on those spaces," said Johnson. "Typically we have two or three separate private rooms, then on big holidays, we can open that space to the public for something like Valentine's Day or Father's Day."
Bravo Brio created a private dining space to build efficiency in mall locations. "We felt like we had two restaurants that were a little too large as mall traffic declined," said CEO Brian O'Malley. "It gave us an avenue for a revenue center that we didn't have before."
He said the truly private rooms were ideal for events like pharmaceutical group meetings, which needed private space and had money to spend.
It's also a way to bring a little control back to the operation. "Fifty percent of our revenue comes from pre-booked parties," said Lucky Strike CEO Steven Foster. "So we're controlling our destiny. We're not at the whim of walk-in business. That's very significant because you can control costs and maximize capacity."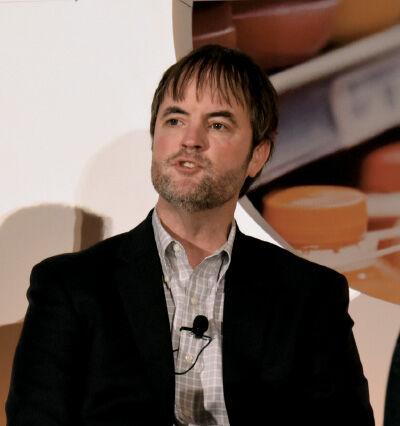 He said the bowling and eatery concept pulls in an average of $1,900 per party.
Events are a great way to introduce new guests to the brand, and create an additional high-dollar revenue stream.
The above are non-franchised chains; the only franchised brand that mentioned event dining was Black Bear Diner. The brand has found a niche in second-generation spaces, but when the space is too big for the cabin-themed family restaurant, they slice it up and create a banquet space for guests.
As full-service restaurants become increasingly commoditized, events could be a great way to drive traffic with just a sliver of additional overhead in the form of a sales person. Fogo de Chao pays a base salary and a percentage bonus per event to the event sales manager.
Value wars
A double-edged sword is being unsheathed for the industry in 2018, with McDonald's leading the charge headlong into the new value wars. Both McDonald's and Taco Bell are cutting prices to the bone on several items, and it's not just the quick-service segment that is trying to maintain traffic with value offerings.
It might not be as dramatic of a change as many brands expect, but Bojangles, Jack in the Box and Sonic all noted preparations for the worst. They're pushing more aggressive deals, but it seems like they also have a "plan B" in case traffic gets worse.
It's not just the QSR brands that are looking to keep traffic with value. Dave and Busters CEO Stephen King said the brand would be putting forth "more aggressive value-oriented offers coming. Introducing new combined food and game offerings."
The industry should watch the numbers in the first quarter and keep a close eye on McDonald's performance as it pushes value hard.
Taxes as windfall
Everyone was talking about taxes in light of the big President Trump-touted tax bill. Just about every brand said the reform would be a meaningful windfall as the corporate tax rate fell from 35 percent to 21 percent.
Given ICR's investment focus, many brands were projecting share buybacks that would goose the stocks, but a few were planning to reinvest the cash freed by lower taxes into the company's operations.
Del Taco CFO Steve Brake looked to the new immediate deductibility of many improvements as a big boost. "The combo of a lower tax rate and the immediate deductibility of certain purchases" would be a win. "That will free up meaningful cash that will go toward new stores, equipment and share buybacks," said Brake.
Companies on both ends of the consumer spectrum were excited about the prospect of a stronger consumer. Ruth's Chris CEO Mike O'Donnell said he thinks a healthy consumer will be willing to spend in restaurants the expected $50 a month for the average consumer. As for the real impact on company tax rates, most haven't done the math yet.
But Dunkin' CFO Kate Jepson said that anything less than the current 39 percent  tax burden will be good. "It's a little premature to say where we'll be at, but obviously 21 percent is better than 39 percent," said Jepson.
Capital allocation
Just as sexy a topic as taxes, where brands are putting their cash was also top of mind at ICR.
Jack in the Box recently authorized $200 million for share repurchases, and is slimming general and administrative costs. CEO Lenny Comma said he "expects G&A to be less than 2 percent going forward."
Domino's will continue to give money back via what CFO Jeff Lawrence called a "healthy level of debt."
"We have returned more than $4 billion to shareholders over the last 12 years with an acceleration in the last three years," said Lawrence, saying the brand would continue to stay highly leveraged. "We've done five recaps over an extended period of time. We are a great model to take leverage. It lowers our cost of capital, that's why we do it."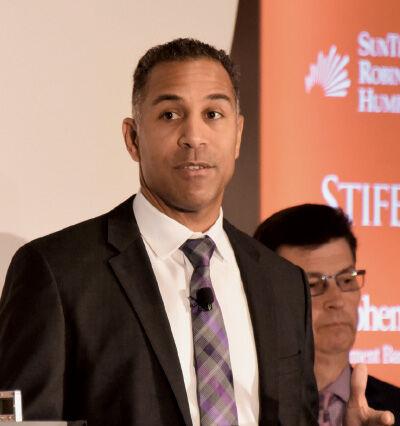 Delivery the new normal?
One big debate among restaurants was delivery. Is it a fad or is it the new normal?  
El Pollo Loco completed a big test and said it was encouraging. And because their chicken, rice and beans travel well, a 30-minute delivery time is not prohibitive.
Wingstop is rolling it out market-by-market in late 2018 and early 2019. CEO Charlie Morrison said restaurants in a test saw a 10 percent incremental sales lift. And he said they've largely solved the soggy fry problem.
"That was a modification of the fry processing, prepping them for a longer period of time. I think we perfected that," said Morrison, discussing how the in-store, scratch-made fries were tweaked in a proprietary manner. "The simple answer is: We coated them with a little corn starch."
Other brands are forging ahead with national rollouts, like Jack in the Box. "By the end of January, 58 percent of the system will be delivery-enabled," said Comma.
Denny's is still leading the casual-dining pack on delivery, which has become a major part of sales. According to the company, deliveries hover in the 20 percent range at all day parts, pulling ahead of traditional in-restaurant visits at dinner and late night.
Of course, there were delivery contrarians. Non-franchised steakhouse Del Frisco's isn't a fan. President Brandon Coleman said because the company brands were so highly experiential, taking food out of the four walls is "a disservice to us. Delivery is a big macro trend, but it doesn't fit our brand."
Lawrence of Domino's had plenty to say about the delivery upstarts. "It's not working. The world is not San Francisco and New York," said Lawrence. "The value proposition for the consumer doesn't work right now. It's certainly not working for the drivers."
He said the company is staying up to date and isn't dismissive of the new players, but has seen no material impact. He said "economics will win" on the consumer and driver front.
"Drivers are not stupid. If you do it right, you can make two times these upstarts at Domino's," said Lawrence. "And that matters, you don't have to tell a driver how that works. It's a Grand Canyon-size gap in the economics, and I think economics will win the day. And I can promise we'll invest like hell to maintain that advantage."
Oversupply is for others
All the big topics came with the specter of a challenging environment for restaurants despite very rosy perception from consumers. The mismatch between the consumer sentiment and restaurant performance came up often.
And while nobody said "oversupply" outright, it's clear that many initiatives are working through or around the fact that there are too many restaurants competing for the same dollar.
Guy Constant, CFO at Red Robin, took a little jab at his peers on the topic. "Of course, the logical response to declining traffic is build new restaurants," said Constant.
According to a research note from Jefferies analyst Andy Barish, 11 brands have already announced that they would lower their unit growth.
During their ICR addresses, Jack in the Box and Bojangles made that 13. Jack in the Box projected about 25 new restaurants, down sharply from the 65 it previously said.
Bojangles guided to a slowdown as well, citing a focus on building up the brand's franchise pipeline.
Other brands, like the Mexican full-service diner Chuy's, forecast a wide range in which they can move depending on sales and traffic counts. "Were looking at our own sales and customer counts, that's why it's such a wide spread from eight to 12 restaurants. If we see counts increase, we'll move that up. If we see it slow, we'll bring it down," said CEO Steve Hislop.