Allow me to share a secret of my trade: all business reporters sigh and slump their shoulders in disappointment whenever a new business is pitched as the Starbucks of this, the Chipotle of that or the Uber of anything.
From experience, the hype almost never matches reality, but most egregiously, it's often an ineffective way to describe the concept. That said I might have met my match with Yellow Express, billed by a PR rep as like Uber, but for your stuff.
Company CEO Mark Dixon recently moved from his native Australia to Miami, Florida, where he's dreaming big with a franchised moving firm that's designed for moving random large objects, whether that's a big appliance purchase, something bulky off Craigslist or helping another company stage an outdoor event, as a few examples.
Dixon has a background in moving, as he owned a moving company in Australia that grew large enough to catch the attention of the Yellow Express team down under. They convinced him to come on board, and they combined both companies and set out to determine the next country to enter. The answer was the United States, specifically Miami, which has a large military presence that seemed like a good fit given the close connections between franchising and former members of the armed forces.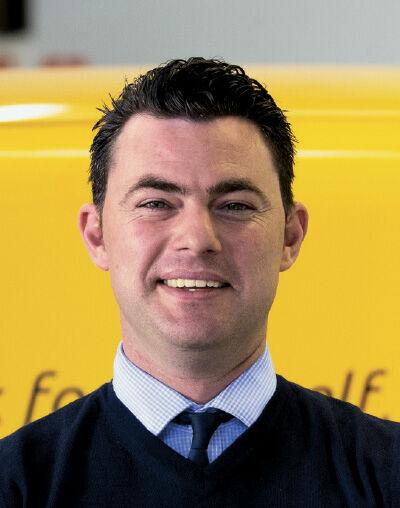 "We're really that on demand, need to move a fridge, need to move a TV...or I just need a commercial refrigerator moved up the road," he said. "Me being in the moving business for 15 years, I've been through every problem you can have under the sun, and the last thing I wanted to do is start another moving business, because there's plenty of those around."
Diving into that Uber comparison, Dixon said the company is focused on the "sub-50-mile delivery space," which people have previously solved by phoning a truck-owning friend or paying by the hour for a short-term pickup rental. On the commercial side, the company has seen brick and mortar retailers using Yellow Express for their own purposes, including delivering large products to their customers.
While the Australian Yellow Express operates under a licensing model, Yellow Express USA is franchised, which Dixon said is a more appropriate fit and also will help ensure proper levels of customer service with the owners being motivated to spread the word about the company and attract repeat business.
The company's franchise fee is $4,950, and Dixon said the company does everything in its power to reduce that fee if a candidate is a veteran or postal service employee, for example. Acknowledging that it's a harder road, he stressed that their ideal candidates are looking for a single unit, as opposed to large-scale entities looking to purchase vast territories.
Curious how the early ramp-up is going, I spoke with Edison Okoro, who is one of the company's first U.S. franchisees in South Florida. He was a sergeant in the U.S. Army and did a combat tour in Afghanistan before returning home where he looked for a chance to own a business.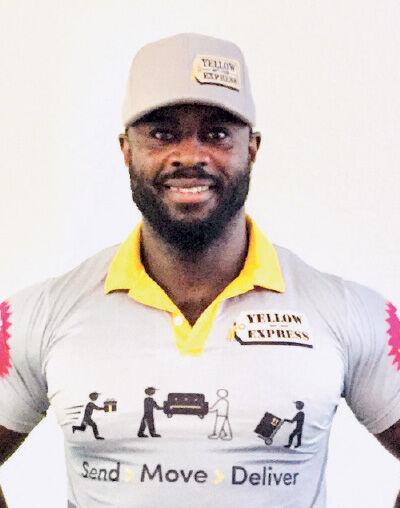 Calling Florida a more "consumer-driven state," he felt the consumer-focused angle of the business was a valuable idea, and said he's had a busy schedule thus far. While some clients have been moving purchases from Home Depot, Ikea or the Miami port, others have called for junk removal, including felled trees. It's notable that nearly half of Okoro's volume has come from consumers moving homes, which contradicts Dixon's positioning compared with established franchised movers.
Okoro said a company called Bungii is similarly positioned and is his prime competition, but added "we offer a more innovative concept." Bungii is an app-based service for moving large items, and calls itself—wait for it—the Uber for pickup trucks.
Unfazed, Dixon said brands like Two Men and a Truck leave significant money on the table by shunning smaller moves in the $300 to $400 range, versus the much higher tabs for whole-home moving services.
"Being a mover myself and running a company similar to Two Men and a Truck, we hated those small types of moves," he added. "The only people you can get are the odd guy off Craigslist, and most people don't really trust that anymore, so it's definitely a different model and we're not going to be stepping on anyone's toes."