"You can smoke just about anything." Mike Albrecht has just finished listing the many class iterations that have evolved under BrisketU, the business he co-founded to bring pitmaster status to the masses.
There's RibsU, TurkeyU, ChickenU, WildGameU—you get the idea. "We've even smoked tofu … it didn't turn out too bad," says Albrecht.
The barbecue brainchild of Albrecht and ad agency colleague Jon Kane, Houston-based BrisketU teaches Texas-caliber smoking skills to those who want to learn the basics so they can cook brisket—or just about anything else, apparently—at home. A hallmark of the concept is its laidback approach, notes Albrecht, with the three-hour classes held mainly at breweries where participants can grab a cold one and have fun versus the often-intimidating atmosphere associated with learning barbecue technique.   
"Barbecue in Texas is so serious," says Albrecht. "BrisketU is on the other end of the spectrum, it's laidback, it's for people like me who are wanting to do it properly but just in their own backyard."
Classes, which cost $74, cover everything from a brief history of Texas barbecue to the various pit types before participants learn how to choose the right meat and trim it. Self-contained kitchen demo podiums with overhead cameras provide participants with a full view of the technique as the instructor also discusses smoke profiles and how to control the temperature during cooking. A sample brisket gets the full treatment the night before so participants can then learn how to properly slice the meat, followed by plenty of sampling.
"Everyone leaves a certified backyard pitmaster, they get a diploma," says Albrecht.
Though he calls himself a novice, Albrecht is no slouch around the smoker, competing each year in the Houston Livestock Show and Rodeo World's Championship Bar-B-Que Contest. He and Kane, also both certified judges by the Kansas City Barbeque Society, saw an opportunity to capitalize on what Albrecht says is growing nationwide interest in barbecue, along with a broader consumer spending shift from goods to experiences.
"And beer and barbecue go so well together, so that's what extends the concept into Judd's world," says Albrecht.
Judd is Judd Miller and his "world" is franchising. Miller's franchise development background spans multiple brands, including Massage Envy (of which he's also a multi-unit franchisee), European Wax Center and Amazing Lash, and he and brother Gordon Miller also started spin concept Full Psycle Franchising.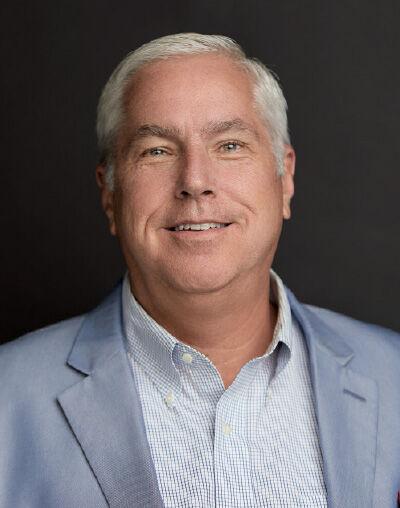 Now a partner and chief development officer for BrisketU, Miller says the concept is ideal for franchising because breweries are the main venue, meaning no leases and no overhead.
"When Mike approached me, it immediately piqued my interest," says Miller. "It's so unique and they were pretty much profitable from that first month in the spring of 2016."
BrisketU also has a low cost of entry, points out Miller, with an initial investment range of $80,000-$90,000 for one territory. That includes a custom-built barbecue pit trailer and the aforementioned podium so "they have the assets from day one," says Albrecht, meaning startup time is short and franchisees can pre-sell classes. They also brought in a true pitmaster heavyweight, 26-year barbecue competition veteran Scott Valdiviez, as their lead instructor. Valdiviez began by teaching the local classes in Houston and now heads up all training and curriculum development as BrisketU launches its franchise program.
In addition to brewery-hosted classes, Albrecht says additional revenue streams have been incorporated over the past couple of years, including corporate and private events, branded merchandise and a special brisket rub mix. They've even been a part of grand opening events for various retail stores, such as Academy Sports and Outdoors in Houston.
"We spent two-and-a-half years getting dressed up for the dance and now we're ready to go," says Albrecht in his strong Texas drawl, adding the changes were all made with franchisee profitability in mind. "Barbecue is just beginning to explode around the country. This thing keeps going in different directions that are becoming opportunities."
BrisketU has two pit trailers operating in Houston and another licensee in Austin as it initially targets Texas and other barbecue strongholds for expansion.
"Texas is the red-hot center of barbecue and if we can prove ourselves here we can take this anywhere," says Albrecht.