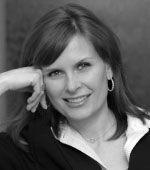 Over the past few months, this column has focused on social media. So much so, in fact, that we've changed the name from "PR 101" to "Social Media 101." Did you notice? 
I've given you tools to listen to, monitor and begin participating in conversations happening online. So, this month, I thought I'd showcase a franchise that is using social media especially well —Tasti D-Lite—to give you an example of how social media can be practically implemented within a franchise system.
B.J. Emerson is the face behind the Twitter handle for Tasti D-Lite, a frozen dessert franchise that has a cult-like following in New York City. They began franchising to extend "the cult" to other parts of the country, and Emerson is tasked not only with connecting to the most highly engaged customers, but also finding new franchisees and building brand awareness in new cities.
I'm really impressed with the work Emerson does—he knows how to build a community and engage the Tasti D-Lite tribe. When I speak to members of the franchise industry and CEOs about social media, I use Tasti D-Lite as a case study. The company has been able to show how social media campaigns can drive traffic to stores, which answers the "What's the ROI of social media?" question.
I recently asked Emerson how he handles it all and what his feelings are on outsourcing some of what he does. Following is our conversation:
Is it possible to effectively outsource relationships?
The critical item with any outsourced social media campaign is communication between the client and firm.  Successfully putting your relationships with your customers in someone else's hands depends on how well you communicate your vision and values and how well the insights and information are fed back to the organization—how they are used to accomplish your objectives.

At what point should an organization consider outsourcing its social media?
If current initiatives are not producing the expected results or if internal resources are stretched, it may be a good time to consider consultation with an outside firm.
They may have a specific campaign you could test-drive with an external partner and focus internal resources on other social media objectives.
What are the drawbacks to outsourcing?
If you have the resources and appropriate talent, the experience and perspective that can be gained from firsthand virtual engagement with customers is invaluable. If outsourced, these insights will need to be carefully communicated through the partner. If you feel out of touch with the customer, something needs to change.
Are there social networks you should not, under any circumstance, outsource?
It would depend on how an online community is being used and what the objectives are.  For example, using Twitter for collecting customer insights would be different than using it for handling customer service.  The latter would likely be more difficult to effectively outsource.  Activities involving a greater level of intimacy with the customer deserve closer management and internal control.  Both client and partner should be able to recognize these situations.
What is the secret to building a Facebook fan page?
Both Facebook groups and pages have pros and cons for franchisees and we decide which to use on a case-by-case basis. Either way, connections are initially made with friends and previously identified fans in the market. Then we let Facebook do its thing as we provide content and interaction.
How can a franchisee use social media to target specific demographics?
A good start is with Facebook ads because you can target them based on what people have put in their profiles, such as interests, location, networks, birthday, etc. Following people on Twitter or creating a Google AdWords campaign based on keywords allows you to get in front of specific groups of people and grow a community for your brand. All of these initiatives require various amounts of time and money, obviously, but if you participate in the spirit of the community that has been established, you will do well.
Gini Dietrich is chief executive officer of Arment Dietrich Public Relations in Chicago. Gini can be reached at gdietrich@armentdietrich.com or 312-787-7249.