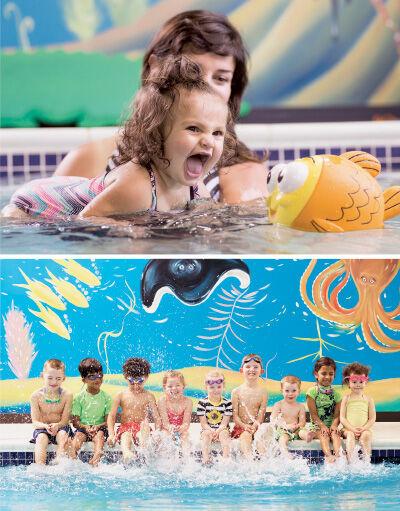 Goldfish Swim School
The concept: Geared toward children ages 4 months to 12 years, the concept created by Jenny and Chris McCuiston in Michigan has a tropical flair to go along with its 90-degree heated indoor pools, which Chris McCuiston says is a differentiator. Private changing rooms, online booking and personalized lessons, including a student-to-teacher ratio of 4:1, are others. The goal "is to make life easier for mom and dad," says McCuiston. Goldfish looks for areas that have large amounts of families with small children, quality grade schools and "where parents are targeting activities that are healthy."
The stats: Goldfish teaches 120,000 kids per week across its 86 locations in 25 states. Its schools range in size from 7,000 to 10,000 square feet, and the total investment range is $1.3 to $3.2 million. McCuiston says that investment is "a good barrier to entry." "We want a franchisee who has enough capital to go into a market and buy up several locations and own the market." Average gross revenue is $1.73 million, per the FDD.
The competition: Fellow franchise Aqua-Tots also gears its offerings to the same age group as Goldfish, but the growth of other brands doesn't faze McCuiston. "This marketplace is very sustainable," he says. "Learn to swim is not a fad."
The challenge: "We're dealing with landlords who are saying, 'Do I want to have a pool in my space?'" says McCuiston, which can make site selection difficult. Labor, too, is challenging, both hiring and retaining instructors who are often in high school or college. Consistency with teachers is critical for kids and parents, he notes.
---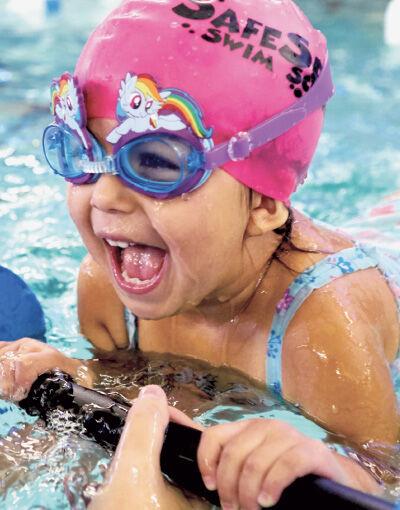 Streamline Brands
The concept: Founded by a competitive swimmer who says he really "was just a concerned dad with two young daughters," Matt Lane has grown SafeSplash, SwimLabs and Swimtastic swim schools under the Streamline Brands flag. Programs range from learn-to-swim lessons to those for competitive swimmers, and Streamline is able to "extend the life of our customer," says Lane, who's also CEO. He touts a personalized experience tailored to swimmers' skill levels. "Our programs are steeped in the ability to truly learn to swim, not swim play."
The stats: Lane founded SafeSplash in 2002 and later acquired Swimtastic and SwimLabs to form Streamline Brands in 2017. There are 115 open U.S. locations, plus units in Mexico and Istanbul, using dedicated and hosted facilities. The total investment range is $828,500 to $1,197,500. Average gross revenue for dedicated locations is $996,835, per the FDD.
The competition: Steamline aims to stand out with its dual-brand approach. "We welcome competition. Competition makes everyone stronger. I'd be more worried about the swim school space if there wasn't competition because that would mean it's not a very attractive space," says Lane.
The challenge: The swim school segment risks being overbuilt in some markets as big-box brands enter with the goal of capturing large trade areas. Streamline is "squarely focused on the neighborhood school versus the big box," he says, as it views swim lessons as "an emotional sell. We believe wholeheartedly that moms want to know the person they deal with."
---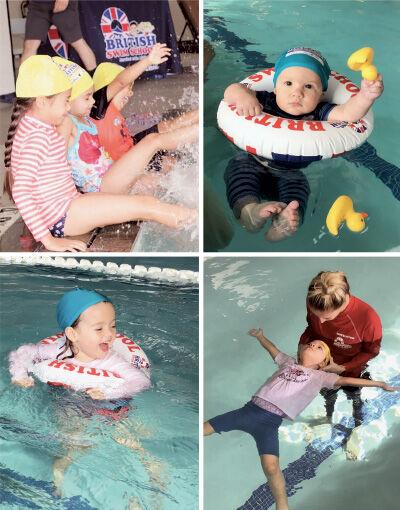 British Swim School
The concept: Rita Goldberg was a national swimmer before founding British Swim School in her home country of England back in 1981. The concept teaches young children to survive in water, not just swim, and Goldberg says, "Lessons begin and end with fun. …This helps imprint activities and routines learned during lessons to keep them safe." BSS focuses on finding under-utilized pools rather than building from the ground up, which she says provides flexibility.
The stats: British Swim School has nearly 200 pool locations and 85 franchisees. Because pool space is rented, there's no buildout cost and capital outlay is "modest." The total investment range is $92,900 to $239,400, making it the least expensive of those featured here. Average total revenue is $447,391, per the FDD.
The competition: "Well if I'm honest I believe nobody does it quite like we do," says Goldberg, adding "there are many very good programs across the states all doing vital work also chipping away at the drowning statistics and helping save lives, but in my mind that question is rather like asking Apple or Zappos who is their competitor."
The challenge: Grow and still maintain a "family culture." That means "finding and keeping the right kind of staff is therefore always top of our list—we need a special kind of person who can deliver our program and our unique customer experience," says Goldberg. Also involve mom and dad: "We need them to know we are providing a life skill, and not an optional extra-curricular activity."
---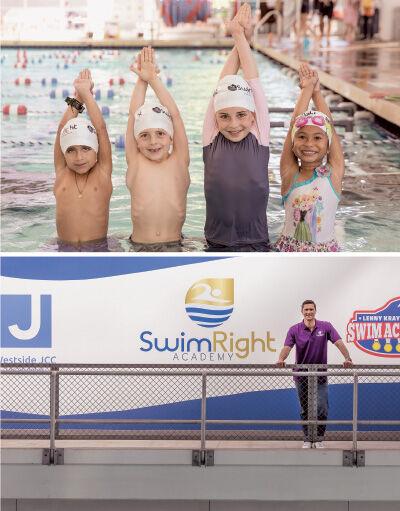 Swim Right Academy
The concept: Four-time Olympic gold medalist Lenny Krayzelburg launched his swim academy in Los Angeles in 2005 with what he calls a "very detailed curriculum that starts with infants and goes to teenagers" and includes motivational tools such as colored swim caps for kids progressing through the levels. "It's like karate has belts, we have swim caps," he says, adding, "That academy feel is our advantage." Swimmers stay enrolled for six to seven years, "which is appealing from a customer retention standpoint," says Krayzelburg, the CEO.
The stats: After a rebrand to SwimRight Academy, Krayzelburg launched a franchise program in late 2018. While no franchisees have signed on, he's negotiating conversions of several Jewish Community Center locations that had previously licensed the program. The total investment range is $540,000 to $1.8 million, with the higher figure being for a dedicated 10,000-square-foot facility with two pools.
The competition: The newest entrant into the space, SwimRight faces plenty of competition from the more established brands included here, along with Big Blue Swim School. Krayzelburg is confident in his concept. "My name and my success as an Olympian gives us great credibility," he says. "And I'm intimately involved, it's not just my name."
The challenge: Standing out in an increasingly crowded segment. SwimRight needs strong franchise marketing to tell its story to franchisees and, as a new franchise, the infrastructure to support growth.