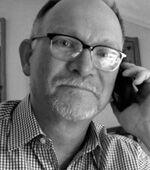 There's no safety in the fast-casual pizza segment. Competitive edges are vanishing as each succeeding concept—some two dozen at last count—pops up. Despite its small size (just 215 units at the end of 2013), last year's growth rate was extraordinary: 46 percent, according to Technomic.
 "So you're just trying to do something a little more unique than the competition," offers Lowell Petrie, a restaurant marketer in Phoenix who has worked for fast-growing companies. He cites the impinger oven, which spits out pizzas in two minutes.
"It's crazy smart. There's no hood, and they're not as expensive as a traditional pizza oven," he says.
New Pizza Studio franchisee and veteran operator Jeff Burrill agrees. "They let you get in a space fast," he says, mentioning strip centers, food courts and high-rise buildings in urban areas. "And they don't require Type 1 or Type 2 hoods."
As a result, he believes the year-old fast-casual concept will fit into spaces running from a 600-square-foot food court to a 2,220-square-foot endcap in a power center. Pizza Studios can also go into the ground floor of tall downtown buildings without utilizing a vent.
Burrill says he can find these sites fairly easily given long experience as an operator in northern California, where he already operates 20 Panera Bread stores. "We know the great markets we want to be in," he says. His franchise agreement calls for 25, with each restaurant employing roughly 40 people.
He isn't particularly worried that the young brand is as yet unknown (there's only a handful in operation). Nearly all fast-casual pizza brands are obscure at this point, he maintains. His faith in the concept's future stems from a prior franchise relationship with Pizza Studio co-founder and CEO Ron Biskin. "Ultimately, I placed my trust with guys I know and trust and who have a great product," says Burrill. Financing his fast-casual pizza gambit won't be a problem for Burrill, who says he'll open a "solid base of units" using his own money and consider debt financing in the future.
Fish tale
Speaking of veteran operators, meet Michael Knoblelock. The Houston-based franchisee already owns 47 Church's Chicken's, 21 Little Caesar's, three Sears Hardware stores and a fine-dining restaurants called Decker's. Today, he is about to open the first of four Captain D's in the Southeast.
That surprises him, actually. "I'd have never dreamed of being a Captain D's franchisee three or four months ago," says Knoblelock. "To me, and I hate to use the word 'dying,' but it wasn't in a segment that was trending up." It's a common misperception of the Nashville-based seafood chain, which foundered for several years before Phil Greifeld joined as CEO in 2010.
Last year, systemwide revenue for the 520-unit system climbed 2.2 percent vs. Long John Silver's 1.6 percent, reports Technomic. Slightly less than half of Captain D's units are franchised.
Captain D's came to Knoblelock's attention via an unsolicited email from a development officer, who provided a link to the website. Knoblelock was impressed enough to visit a nearby Houston unit he'd driven by for years.
When he and his director of operations saw the food, he recalls, "We said, 'Wow, this isn't what we expected.'" The food, which looked and tasted more like casual-dining fare, combined with the new format he saw online, prompted him to meet with the chain's officials. Shortly thereafter he bought four company stores in Mississippi and signed a four-unit development deal.
"I was excited then and I'm still excited," Knoblelock says.
Knoblelock concedes he fretted about food costs given the large serving size of the $4.99 value meal. "You get a huge piece of batter-fried fish, two butterfly shrimp, two side orders and two hush puppies," he says. "But it's a normal food cost and one heck of a value for the customer."
He's scouting sites for 2,000- to 3,000-square-foot units. Dairy Queens and Burgers Kings convert easily, he says.
Knoblelock, who prefers to own real estate rather than lease, won't have problems financing new construction. He's been a longtime customer of GE Capital Franchise Finance. What's more, he adds, he saves money and time on new builds by operating his own construction company.
Taco time
This isn't Mike Sater's first stab at restaurants. The Lebanese-born businessman recalls his family owned "Denny's-like restaurants" in Canada. But that was before they moved to Southern California, where he graduated from California Polytechnic State University with a degree in engineering. Then came his 37 AM/PMs on the West Coast, a gas station/convenience-store franchise. "I was the only franchisee in the early '80s developing the foodservice program," he recalls.
Yet today, he claims, the gasoline industry is evolving—and not in a good way. "The business is changing a lot, and it's hard to tell what the future will be," he says.
Enter Del Taco, to the tune of a 20-store agreement in California's Central Valley. Sater, a careful businessman, surveyed a number of quick-service franchises, discovering Del Taco possessed three qualities that make a business successful.
"The product served is fresh and made daily. That was a huge surprise," he explains, ticking off number one. "The second thing I love is the young management team with fresh, new ideas. They are moving toward healthier food. And the beauty of the third is I could buy exclusive territory. I don't have to worry that someone else will open a store near me."
As for those 20 units: "That's a minimum. We can go as high as we want," he says.
Sater expects his first few Del Tacos to open in Fresno proper by the end of this year, likely on a pad in front of a Super Walmart. Despite a plethora of Mexican restaurants in the area, the city's population of a half-million people should provide plenty of customers for the well-known brand.
"We want locations where the average American shops on a daily basis," he says.
He's also looking for centers with big anchors and spots near freeway exit ramps. "Exit ramps are very important in California because the freeways here are loaded with cars. It can be major business," Sater says, adding picking sites near gas stations is crucial.
Leveraging growth appears to be the least of his worries. He claims to have "great relationships" with GE Capital and several banks. "The problem isn't financing," he says. "The problem is locating the right pad for a fast-food business when it becomes available. The dirt is the most difficult thing to find."
David Farkas has covered the restaurant industry for 25 years as a reporter and food writer. Submit your company's development agreements to him at dfarkas99@gmail.com.