1. NLRB bombshell in Browning-Ferris
Many attorneys chose the Browning-Ferris ruling by the National Labor Relations Board as the top case of the year, but Erik Wulff of DLA Piper said it best. While noting "the top franchise case of the year isn't even a franchise case," he called the ruling "the first formal NLRB decision adopting the new 'joint-employer' standard that has the potential of significantly impacting franchising." In its August decision, the board voted 3-2 to "discard 30 years of NLRB precedent and adopt a broader and looser standard for determining joint-employer status," Wulff writes. Under the new standard, a joint employer is no longer required to exercise "direct and immediate" control over workers' terms and conditions of employment. Rather, "indirect" or even "reserved" control is now potentially sufficient to establish a joint-employment relationship. Great uncertainty over this issue is about the only certain thing franchisors can expect in the near future, many attorneys told Franchise Times. But Wulff advises franchisors "to avoid or remove any semblance of control over franchisees' employment practices from franchise agreements and operations manuals," and to "avoid or remove all other controls that are not necessary for protection of the brand and the system."
2. Eating Dunkin's donuts in Canada
Bertico v. Dunkin' Donuts in Canada is case of the year in Rupert Barkoff's eyes, the Kilpatrick Townsend attorney. In this case, which unfolded for 10 years, a number of Dunkin' franchisees were operating multiple Dunkin' stores in Quebec, and along came the Tim Hortons phenomenon. "Tim Hortons begins eating Dunkin's donuts, if you will," is how Ric Cohen of Cheng Cohen puts it, another attorney putting Bertico in his top 10. The court said Dunkin' has "an affirmative duty to protect and enhance the brand," Cohen says. Barkoff said the case "gives a glaring example about how extraneous language can be a Venus flytrap, as well as it gives some insight to the concept of good faith and fair dealing in Canada—a subject that many of the common law countries are struggling with." Cohen, a franchisor attorney, says the Canadian case is already attracting attention in the States. "I have been getting letters from U.S. franchisee counsel, citing the Bertico decision, for propositions like, 'Your client has an obligation to grow the brand.'" In other words, expect copycat lawsuits.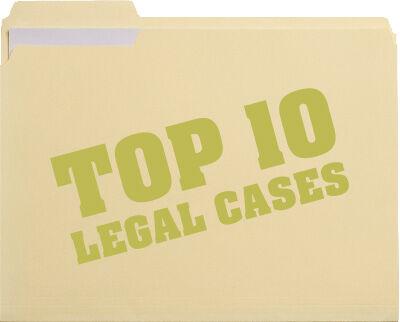 3. High-profile lawsuit in Seattle
The International Franchise Association lost its first round in this case, in which it hired prominent attorney Paul Clement, former U.S. solicitor general, to sue the city of Seattle over its new mandated minimum wage. Plaintiffs maintain the Seattle ordinance discriminates against franchises because it counts them as large employers based on the entire system's employee count, rather than the individual franchisee business's count. (Smaller employers have more time to phase in the increase than larger employers.) Shannon McCarthy, of Miller Nash Graham & Dunn, said the Ninth Circuit Court of Appeals was deliberating this fall over the IFA's appeal, after a judge denied the plaintiffs' motion for a preliminary injunction before the minimum wage increase went into effect, in April. In addition to the star power that Clement brings to this case, the expense and the high profile of the lawsuit has attracted many watchers, including those who say the bet by IFA's then-CEO Steve Caldeira to pursue it may have contributed to his resignation this fall after failing to come to terms on a new employment contract. With minimum wage laws popping up across the country, the Seattle case will stay in the news.
4. Is an area rep a franchise or no?
In Estep v. Yung, a case involving the sushi franchise How Do You Roll, the court found that an area representative agreement was not a franchise under the California Franchise Relations Act, and upheld the forum selection clause in transfering a case filed by the area representative to Texas. To Leonard Vines, the Greensfelder, Hemker & Gale attorney who's been closely watching the case, this matters because "it shows No. 1 how careful you do have to be in examining the particular state law to see if it is a franchise," he explained. He also noted criticism of the decision by the Franchise Law e-Bulletin, which countered that California's definition of a franchise and a sub-franchise was broad enough to encompass an area representative agreement. The franchise business law community "thinks the court got it wrong," Vines said, and believes franchisors wanting to sign area representatives in the state may be confused. "Will practitioners feel this is a strong enough opinion that they would rely on it?" Vines asks. The answer is likely no.
5. Jimmy John's CEO not joint employer
In Brunner et al. v. James John Liautaud et al.—better known as Jimmy John Liautaud, the founder of Jimmy John's—the court ruled in favor of the CEO, saying he is not a joint employer along with franchisees in disputes over labor practices. The court invoked among other things Patterson v. Domino's, our pick last year for No. 1 case, which found Domino's not to be vicariously liable for sexual harassment allegations. The case against Jimmy John's corporate, meanwhile, being litigated by separate counsel, remains alive and is working its way through the courts, but Bethany Appleby of Wiggin & Dana believes the same logic will likely apply. "I'm guessing that Jimmy John's" the franchisor "will get out on the same grounds, with a wrinkle," she says. That wrinkle is the Browning-Ferris decision by the National Labor Relations Board (see case No. 1) which changes the standard for deciding joint employer status to indirect control. "No one has a crystal ball to see how this will work its way through," she said, noting that at least one copycat case has been filed by another group of Jimmy John's employees. "Everybody's radar is up."
6. 'Worst decision of the year'
For the following five cases, we spoke with Ric Cohen of Cheng Cohen, who represents franchisors, and Peter Lagarias of Lagarias & Napell, who represents franchisees, to get an advance of some of the cases they selected to present at the "annual developments" seminar at the American Bar Association's Forum on Franchising. 7-Eleven v. Grewal is "the worst decision of the year," Cohen said, because the court showed no understanding of how a large franchise system is harmed by a franchisee that is improperly using its marks. In Grewal, Cohen said, the court was "basically lecturing" 7-Eleven about how its sheer size makes it immune to the actions of one rogue franchisee. "It's a clarion call to franchisor counsel. It used to be that irreparable harm might be assumed" if a franchisee violates an anti-competition clause. "Well, it ain't any more," Cohen said. Lagarias countered with "the franchisee view of the world," and brought up the issue of balance of hardships. Franchisees often have put their life's savings into their businesses, and they can't afford to wait six months or a year to go to trial if a franchisor wants to terminate. "Ric says we've got to educate judges," Lagarias said, and he agreed but added this: "We have to educate judges in what's going on for franchisees as well."
7. 'Sheer and utter chaos'
Rather than citing a single case dealing with joint employer matters, Ric Cohen and Peter Lagarias cited a stack of conflicting rulings and decisions. "If you read, as I have, every single joint employer case, what you realize is that it is sheer and utter chaos," Cohen said.  "There's no single factor that controls. So you're left with nothing useful to counsel your clients." Cohen cited Naik v. 7-Eleven, in which plaitiffs' counsel argued that a particular 7-Eleven franchisee was an employee, not a franchisee. "Well, if they win that argument, is that client now a franchisee with no contract rights for 20 years? I think this area of law is where hard-core politics and economics meet franchising," he said. Lagarias agreed, but again gave the franchisee perspective. "We need to look at what controls does the franchisor reserve? If you sit in my chair, you see things coming into your office that don't fit into one little box. You see things called franchises or dealerships that really look a lot like the person buying it is just an employee," he said. In other words, expect the chaos to continue.
8. Still squabbling over statutes
Franchise statutes are more than 50 years old, points out Peter Lagarias, so "you would think the law was settled on what these statutes mean at this time. But we're still seeing skirmishes." Exhibit A and B are Governara v. 7-Eleven and Coraud v. Kidville, involving franchisees that worked up business plans and were approved, but then their operations didn't meet the numbers they had presented. They sued on grounds the franchisor made financial promises outside of the FDD, even though standard contracts include a disclaimer that no one is to rely on such statements. "If you can make earnings claims outside of an offering circular and then get rid of them, the statute's meaningless," Lagarias said. Ric Cohen countered: "If someone says I'm not relying on anything other than what's in the FDD, and then later says something else was said, what's the purpose of the contract? People have to be held responsible for their actions," Cohen said. (This was among the cases the two presented at the ABA Forum on Franchising, in October.)
9. Forcing the ubiquitous remodel
In Dunkin'  v. Claudia III, a Massachusetts franchisee had an obligation to remodel a store in 2013. Problems arose, and Dunkin' filed a lawsuit to stop the franchisee from operating. "It's reality franchise litigation television," said Ric Cohen, and a case study about what courts do between the preliminary injunction phase and upon trial or after. On Dunkin's preliminary inunction motion, the court said Dunkin' had failed to show irreparable harm. "They said 'Dunkin', you're so big, one franchisee using the Dunkin' décor will not do you harm,'" Cohen said. Then at summary judgment, nine months later, the court had "no problem deciding it 180 degrees" differently. "Why I call it reality TV, is the only difference in what happened is the franchisee made the cardinal sin of stopping to pay royalties. That flipped the switch in the judge's mind," Cohen said. With so many systems requiring remodels these days, the case illustrates a problem. "If the only way to get franchisees to remodel is to terminate them, that's cutting off your nose to spite your face," he said.
10. Contract imbalance?
We included Steak 'n' Shake v. Globex in last year's top 10, and this year the case came to a close, with a clear victory for the franchisor. But Peter Lagarias pointed out the franchisee's point of view in this maximum pricing saga. "You've got to read them as a human story," he insisted, about termination cases.  "The franchise agreements say you must follow everything in this agreement, and there's hundreds of things," he said. "The balance in franchising, it's way off the scales as far as control. That's why in my mind we're seeing calls for legislation." We'll let him have the last word, without rebuttal, but we know the debate will go on.
Beth Ewen is managing editor of Franchise Times. Send interesting legal and public policy cases to her at bewen@franchisetimes.com.