Much of the action in franchising happens in the suburbs, where power centers, strip malls, enclosed malls and bustling interchanges provide captive consumers and high visibility to lure them in—with sky high rents to match the possibilities. Truly urban environments like city centers are even more exclusive in terms of availability and cost.
This either/or worldview overlooks opportunities in smaller towns. Not all can afford to play in these expensive sandboxes, and some brands exist entirely outside urban markets.
As many politicians recently discovered, there's a whole world beyond big cities—and money to be made for those willing to crunch the numbers. Sure, rooftop counts are lower in smaller towns, but rents are also more palatable and some operators attract incentives to bring new options (and tax dollars) to town.
Austin, Texas-based Gatti's Pizza is an ideal case study of a restaurant brand going in a different direction with smaller markets and cheaper dirt. Given the choice between "new town" areas on the fringes near transportation links, Gatti's often places its stores in smaller downtown areas where it seeks to be a high-visibility destination for nearby families.
"We are a divergent herd," said Michael Poates, president of Gatti's, which his company purchased in 2015. "Everybody wants to be in the big city, front and center on stage—those are great places to perform, but it's those secondary, tertiary markets that have the great rent rates, towns that want the businesses and city councils that will provide economic support."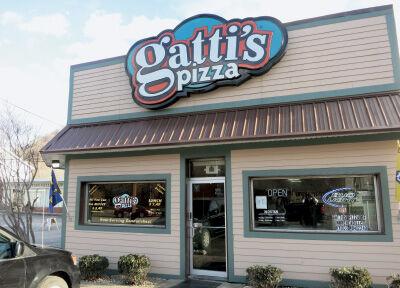 Poates said one of the primary things that stood out about Gatti's during due diligence was its community ties that provide built-in incentives—both soft and hard.
"If you look at it from the angle that we take, we're proud to serve markets in small, underserved towns and be the hero in that community," he added. "We find that rents are less, that we don't have to have as aggressive a pro forma, and we're able to deliver a high quality product at a very reasonable price point."
He produced an endless list of small towns with a Gatti's downtown: Morehead, Pikeville, Murray and Leitchfield, Kentucky; Universal City, Del Rio and Taylor, Texas; Maryville, Tennessee; New Iberia and Denham Springs, Louisiana; and Evansville, Indiana; and Logan, West Virginia—along with its marquee markets of DFW and Austin.
Real estate costs in smaller markets range from $17 to $24 per square foot, with its big-city rates closer to $26 to $28. Those rates can help sway a franchisee to open a smaller buffet-style restaurant or one of Gatti's large-format family entertainment centers geared toward parents.
Due to its family-skewed base, Gatti's encourages franchisees to locate near schools and colleges, opening up a number of low-cost marketing opportunities—think Little League teams, band trips and Rotary clubs.
"We're trying to provide a great experience at a price that's more than reasonable so we build a consumptive habit," he said. "We don't go to market and tell folks that we're the cheapest pizza there is, because we're not. You can pay less for pizza, but you'll have to eat it."
Poates tracked his strategy to years ago when his company purchased the second-largest Dairy Queen franchisee with stores in Texas, Oklahoma and New Mexico. Upon visiting, he discovered both traffic and community support was higher than expected.
"I started scratching my head, looking at that and saying if there are enough people in this town to support a Dairy Queen, then this is a great opportunity from a business perspective," he said.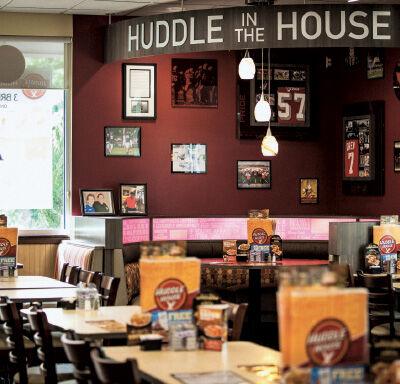 Throw off the bowlines
Having grown up in a small town, I wondered if Gatti's experienced lined up with other franchised brands I associate with rural America. Kevin Bazner is the CEO of A&W, the Norman Rockwell of American QSR, and he said cheaper real estate allows its operators to own rather than lease, which is typical in more expensive markets. Its sweet spot can be towns as small as 1,000, but more typically in cities between 5,000 and 25,000 residents on major links between town and an interstate highway.
"This allows us to capitalize on major traffic patterns, but doesn't marry us to being downtown," Bazner said.
Smaller communities tend to attract labor that's easier to source and "better engaged in restaurant operations," he added, and makes it easier to get local press and foster community partnerships through sponsorships, parades, state fairs and other local get-togethers.
Huddle House, a fixture in nearly all of my trips through Appalachia and the Southeast when I was an off-road writer, is another restaurant whose economics enable small town units.
Senior VP of Franchise Development Christina Chambers said its top-performing restaurant is located in a town of just 20,000, with some in its top 10 in villages with fewer than 5,000 residents.
"In a small town typically served only by fast food, there is a lack of competition," she said. "Huddle House tends to be the only sit-down restaurant in the area."
Prospective franchisees often contact Chambers having already purchased land for a freestanding restaurant. She added these towns often fall into economic development zones, which can include tax benefits, land grants and other perks—especially in Tennessee, Mississippi and Texas.
Fazoli's focuses on regional centers with populations between 25,000 and 120,000. Because these towns often have little available space, Fazoli's Director of Real Estate Perry Pelton said he often encourages franchisees to redevelop site with obsolete uses. On the plus side, there's often less competition and its research shows small towns generate more frequent visits per person.
"It's critical that you place yourself in the retail focal point—if not in the heart of the retail, then on the residential population side," Pelton said. "Just because it is a smaller town doesn't mean that customer behavior is different than larger-market customers."
Iowa-based Pizza Ranch is another, growing to over 200 locations in 36 years. During its first two decades, it focused on communities of 5,000 people or less. It has recently shifted its focus to towns below 50,000.
"The smaller the city, the more likely we are in the central business district where most of the community activity and commerce happens," said Chief Administrative Officer Ryan Achterhoff. "With higher population communities, the locations are more likely in retail centers where people shop for various household needs." Ticking off Pizza Ranches in small-town downtowns, he listed a handful within a day's drive of our office in Minneapolis: Harlan and Spencer, Iowa; Pipestone, Luverne, Wadena and Glenwood, Minnesota; just to name a few.     
"In a nutshell," Achterhoff added, "we like to be in communities that draw people in for retail opportunities, school events and work, not bedroom communities who go elsewhere for these services."
In "P.S. I Love You," author H. Jackson Brown Jr. said, "Twenty years from now, you will be more disappointed by the things that you didn't do than by the ones you did do. So throw off the bowlines. Sail away from the safe harbor. Catch the trade winds in your sails."
If I'm not mistaken, he's talking about setting up shop in small towns. It's catchy, right?
Tom Kaiser, pictured on page 48, is associate editor of Franchise Times and writes about urban tales in franchising in each issue. Send story ideas to tkaiser@franchisetimes.com