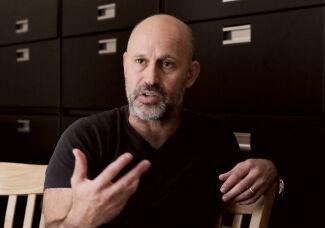 Aurify Brands, the New York City-based operator of five restaurant chains, closed the acquisition last June of Le Pain Quotidien U.S., with about 50 locations, rescuing the stores and their employees from bankruptcy proceedings in a Belgium court.
"This brand had tremendous legacy," co-CEO John Rigos said, but it had "lost its way, wasn't being invested in. We realized, just being mediocre wasn't going to cut it, so we started pulling resources together."
Then in August, the Maison Kayser brand came up for sale, too, a European-style bakery chain, and Aurify bought 12 of its 16 locations and will convert them to LPQ. Rigos decided they needed to play defense on that chain, because if someone else bought it they would be fierce competitors to LPQ.
"Our plans are, we obviously need to learn as much as we can from the Maison Kayser box, in terms of how they did everything," Rigos said. "The Maison Kaysers in Manhattan were doing $4.25 million in sales, and the LPQ were doing $2 million. They were doing a lot of things right. Their retail sections were much more bountiful. When we open a Maison Kayser as an LPQ in April, we want to make sure the customer has an even better experience or we'll lose them."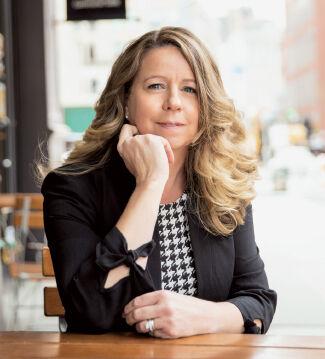 Aurify is investing in a redesign of Le Pain Quotidien restaurants; working with a culinary team to take the best elements of each brand and enhance the menu; and combining two warehouse/commissary facilities into one. "The Maison Kayser facility was a Ferrari. The LPQ was a Volkswagen," he said.
Reached in February, Rigos bemoaned the pandemic's effects, particularly in their home base of New York where indoor dining was forbidden much longer than many other locales. "It's a disaster. I'm not going to bullshit you. The pandemic is still here. When we acquired in June, we thought Labor Day it would be back to normal. Now fast forward to February, maybe by Q2, Q3. We're bleeding for a lot longer than we had anticipated," he said.
Becky Mulligan is the CEO in charge of Le Pain Quotidien restaurants. "She was the CEO of our Little Beet brand. She had 15 locations going into 2020, and she was going to open 20 locations" of Little Beet.
"The pandemic hits, everything shuts down. Her growth and the team she built was ready for a much bigger portfolio," Rigos said. Mulligan is a former Starbucks executive, "so her familiarity with the coffee and bakery category was great."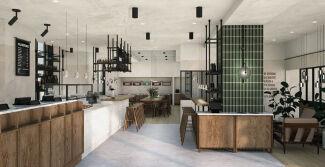 "The funny thing is, it took my partner Andy and I maybe 14 years and $80 million to build a portfolio of 60 locations and $100 million in sales," Rigos said, referring to Aurify's co-CEO Andy Stern, and their chains including Melt Shop, The Little Beet, The Little Beet Table and Fields Good Chicken, "and in 60 days and a fraction of that capital, we've added 110 locations, so doubling in size overnight.
Aurify Brands, launched by Rigos and Stern in 2011, has been backed since the beginning by private investment firm Eldridge Industries, which has approved the budget through 2021, Rigos said. "We have a plan to reopen everything through April/May. We've been managing our cash as best as possible. We've secured PPP dollars in the first round," meaning Paycheck Protection Program loan funds, and will apply for the next round. "We're funded through all this year. The hope is the capital will get us to the end of the year," he said.
"Arguably the LPQ brand is a stronger brand than our other brands. It feels like we're well-positioned."
---
Inspire Brands Wins Franchise Times Deal of the Year
2021 Winners Include 10 More Daring Deals: