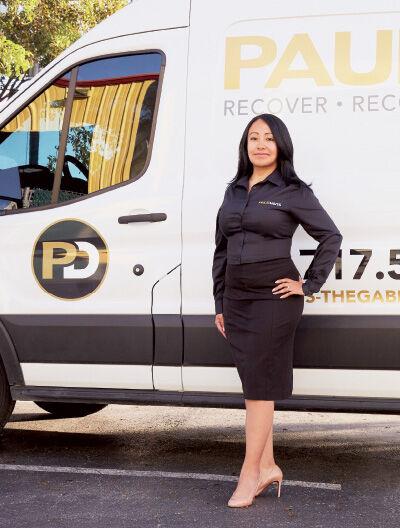 Winner: Paul Davis Restoration
Finalists: Rainbow International, 911 Restoration, Restoration 1
As a United States Air Force veteran who took up boxing in her limited free time, Ofelia Lucas loves to push boundaries and expectations—which she does regularly as a top-performing franchisee of Paul Davis Restoration in Miami.
But it hasn't been easy. The transition from military to civilian life left Lucas feeling a lack of camaraderie and ambition. She wanted to find a way to serve others again that challenged her personally and professionally, which led her to Paul Davis. Lucas was drawn to the disaster restoration franchise in part because of shared values, including integrity and attention to detail, caring for people in time of need and taking pride in your work. Lucas said she also loved the training facilities, technology and continuing education, so she invested in her own location in April 2015.
Paul Davis Restoration has grown to more than 300 franchise locations in the U.S. and Canada, and according to Franchise Times Top 200+ data, systemwide sales have grown consistently since 2014, including a 12.9 percent increase in 2018 to $921 million.
Likewise, Lucas has grown her sales and her team, from three employees to 30 and reaching $3 million in gross revenue in 2019 with a goal of $5 million by next year. She said her success, "especially as a minority woman," comes from empowering her employees and giving them confidence. The franchisor also closely monitors franchisee performance, something that could be a deterrent for some prospective owners.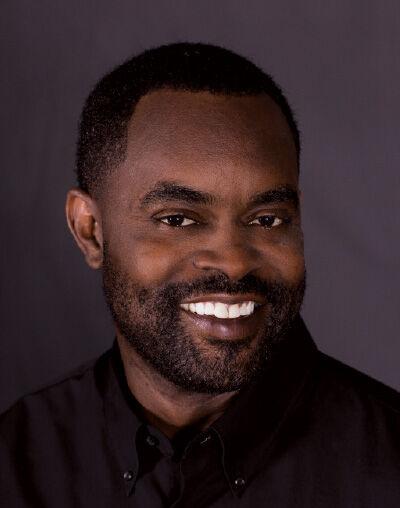 "If you're looking for something that is less aggressive or where it's OK to be in the middle and you don't care about being No. 1, you should go with a different company," she said.
"And if you're not able to adapt very rapidly, then you shouldn't go with Paul Davis."
The brand's Item 19 reports average gross sales for owners operating at least two years were $3.4 million in 2018, while the average for franchisees operating for less than two years was $930,245. This detailed revenue breakdown provides a more realistic, well-rounded look at financial performance—one reason why Paul Davis emerged as the winner in the category.
Before Pele Nunley found Paul Davis, he spent 18 years working as an engineer in the oil fields. He said he eventually realized he wanted to find something with more purpose where he could help people.
"I made companies millions of dollars," Nunley explained. "But I never really got any satisfaction like I was making a difference in that kind of work."
Nunley hired a franchise consultant to help him with his search, which led to the home and commercial restoration industry. After visiting multiple corporate offices and shadowing existing owners, Nunley said he decided Paul Davis was the right fit because of its emphasis on quality. With an initial investment range between $215,000 and $450,000, Nunley bought a Paul Davis location in Mansfield, Texas in December 2014. At first, he was on the job, extracting water, setting up equipment and driving the truck. Then he would change shirts and go market to property management companies.
Paul Davis Restoration
Positives
+ Consistent upward trend in sales growth since 2014, combined with a real need for more relief services with the rising number of natural disasters from climate change.
+ Socially involved and gives back to its local communities. Its FirstService Relief Fund was created to help employees who are facing financial or personal hardships.
Use caution
- Investment range is on the higher side compared to similar concepts, and franchisees will need to wear many hats starting out.
A subsidiary of FirstService Brands, Paul Davis Restoration provides cleanup and repair services to residential and commercial properties following damage from water, mold, fire, storms or other natural disasters.
"You do everything when you begin," Nunley said. He's since transitioned out of the physical labor and mainly focuses on marketing and business development. While learning to multi-task and wear many hats has certainly been a struggle, one of the greatest challenges for Nunley was transitioning to a restoration industry that is 24/7.
"I don't think people truly understand what that means. 24/7 means you never, ever turn your phone off," Nunley said. "I'm never completely relaxed because the phone could ring at any moment when someone is in a crisis or catastrophe."
Being able to help people in those tough moments, however, is part of why Nunley finds his career so rewarding. He recalled helping a schoolteacher with four kids whose rental house flooded while she was out of town. The home was full of mold and, as a renter, she was responsible for the personal contents inside—including removing everything before Paul Davis could start fixing the structure. So Nunley and his team moved her belongings out, got a storage unit and threw away unsalvageable items—all free of charge.
"Being able to help in ways like that, I was never able to do in my previous career," Nunley said.
Nunley advised prospective franchisees to visit as many locations as possible, both corporate and franchised. He echoed a sentiment from Lucas that whatever company or franchise you pick should match your values.
Lucas also suggested looking at the kind of support franchisors provide for their franchisees, and even with that support, expect to have ups and downs.
"It's not always pink roses and rainbows and butterflies; it's hard work," Lucas said. "You have to be willing to do the hard work, but as long as you're moving forward and learning, that's succeeding."
• Read more: Don't resist the risk, says Paul Davis Restoration 'zee
---

---
'Zor Awards 10 Categories

Fresh Baked:
Bakery/café restaurants

Finalists: Einstein Bros Bagels, Great Harvest Bread Co., La Madeleine, McAlister's Deli

---

After the Storm:
Disaster restoration franchises

Finalists: 911 Restoration, Paul Davis Restoration, Rainbow International, Restoration 1

---

Sweat It Out:
Boutique fitness franchises

Finalists: 9Round, CycleBar, The Camp Transformation Center, Title Boxing Club

---

Finalists: Arooga's Grille House & Sports Bar, Hooters, Oggi's Sports Brewhouse Pizza, Twin Peaks

Cut & Dry:
Lawn care & painting franchises

Finalists: CertaPro Painters, Five Star Painting, The Grounds Guys, Spring-Green Lawn Care

---

Help Wanted: Employment/staffing franchises

Finalists: Express Employment Professionals, Link Staffing Services, PrideStaff, Spherion

---

Quick Flip:
QSR burger restaurants

Finalists: Carl's Jr., Culver's, Freddy's Frozen Custard & Steakburgers, Wendy's

---

Window Shopping:
Retail franchises

Finalists: Fleet Feet, uBreakiFix, Wild Birds Unlimited, Wireless Zone

Around the House:
Home repair franchises

Finalists: Precision Door Service, Screenmobile, Mr. Handyman, The Glass Guru

---

Bring It Home:
Delivery/takeout pizza

Finalists: Donatos Pizza, Hungry Howie's, Pizza Factory, Toppers Pizza

---

---

---