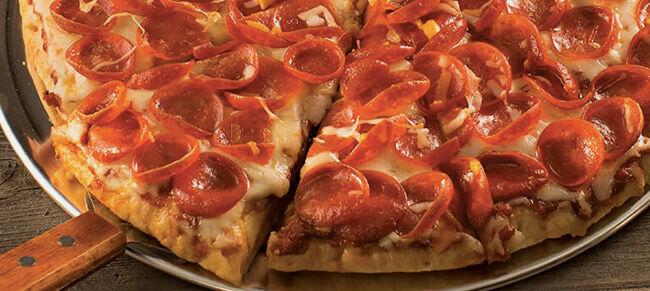 "One in eight people eat pizza every day," said Donte' Andry as he referenced a U.S. Department of Agriculture statistic. "I did a tremendous amount of research into pizza," he continued, and what he learned, coupled with a record-breaking year in which Mountain Mike's Pizza surpassed $200 million in systemwide sales, convinced Andry to sign a franchise development deal to grow Mountain Mike's throughout Utah.
It's the first franchise and first restaurant brand for Pelican Food Concepts, a new group under Andry's real estate-focused Pelican Company that will open 30 stores as part of its exclusive rights to the state. In a separate deal, Pelican Food inked a 35-unit agreement for Arizona.
"We looked at a variety of different food concepts and pizza, for us, based on the limited food prep and quantity of ingredients, was very attractive," he said. "Chicken was up there, too, but pizza really hit home for us," and Mountain Mike's is a premium brand that's "tried and true for four decades." Based in Newport Beach, California, the brand has about 230 West Coast restaurants.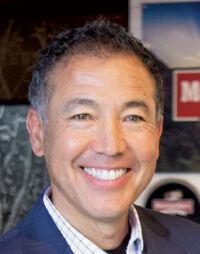 Pelican Food acquired Mountain Mike's lone Utah location in February and will operate five to 10 of its own stores in addition to bringing on sub-franchisees. Mike Smith, a former NBA player and Utah Jazz analyst, is spearheading development, said Andry, and already signed a five-unit agreement in Utah County.
Pelicon Food will initially focus its attention on the greater Salt Lake City area and the "Silicon Slopes," a nickname for the area around Lehi where numerous tech start-ups have opened offices.
"Utah is an emerging state in all aspects, in technology, in real estate development and now in restaurants," said Andry. "The cost of living is very attractive and it's been attracting a huge population of new residents … and that all feeds into food."
Andry also listed the leadership of co-CEOs Chris Britt and Ed St. Geme, who teamed with Levine Leichtman Capital Partners to buy Mountain Mike's in April 2017, among his reasons for choosing the brand. Store-level performance was another factor, with average gross sales of $882,175. The total investment for a Mountain Mike's restaurant ranges from $208,020 to $593,520.
---
Quick Hits
Capriotti's Sandwich Shop will expand in Fresno, California, after signing a three-unit deal with Javier Gomez, who's also a multi-unit Checkers and Rally's franchisee with 11 locations in the Central Valley.
The Halal Guys signed a multi-unit agreement with Smart Choice Food to open seven restaurants in the greater Columbus, Ohio, area. Franchisees Mohamed Alwah, Yara Fardous and Sam Saad are the operators behind Smart Choice Food.
Mutts Canine Cantina will extend its footprint in Arizona, inking a six-unit deal for Phoenix with Ricardo Martinez of Cafrema Investments. Cafrema owns 60 Little Caesars and two Dunkin' stores in Mexico.
Take 5 Oil Change signed a deal to open five locations in the greater Tyler and Longview, Texas, markets with the Tetlow brothers. It's the first franchise for the family investment group, led by Matt and Alex Tetlow.
Teriyaki Madness signed a three-unit deal with Navy veteran Jeff Cady and his wife, Rabyn, to open locations of the fast-casual concept in Chicago's south suburbs.
Rise Southern Biscuits and Righteous Chicken inked an area development agreement for the state of Tennessee with Fred Fordin, who committed to opening at least 15 locations in the next five years. Fordin has two units open, in Nashville and Germantown.
Griswold Home Care signed a franchise agreement with Viking Dietrich and Brandon Harrison to open two locations of the non-medical, in-home care franchise in Spring Valley and Katy, Texas.
Main Squeeze Juice Co. is moving into the Midwest, signing a deal with Madison and Alex Kamakas for four Missouri locations in the St. Louis area.
Pizza Guys will grow its presence in San Jose, California, signing a three-unit franchise agreement with Amrik Bola. Bola has 20 years of experience owning various franchise brands, including Little Caesars Pizza.
The Wire is the place to find news of multi-unit development agreements, brought to you by Editor in chief Laura Michaels. Want more? Sign up for the e-newsletter at franchisetimes.com/e-newsletter. To share your brand's multi-unit deals, email details to lmichaels@franchisetimes.com