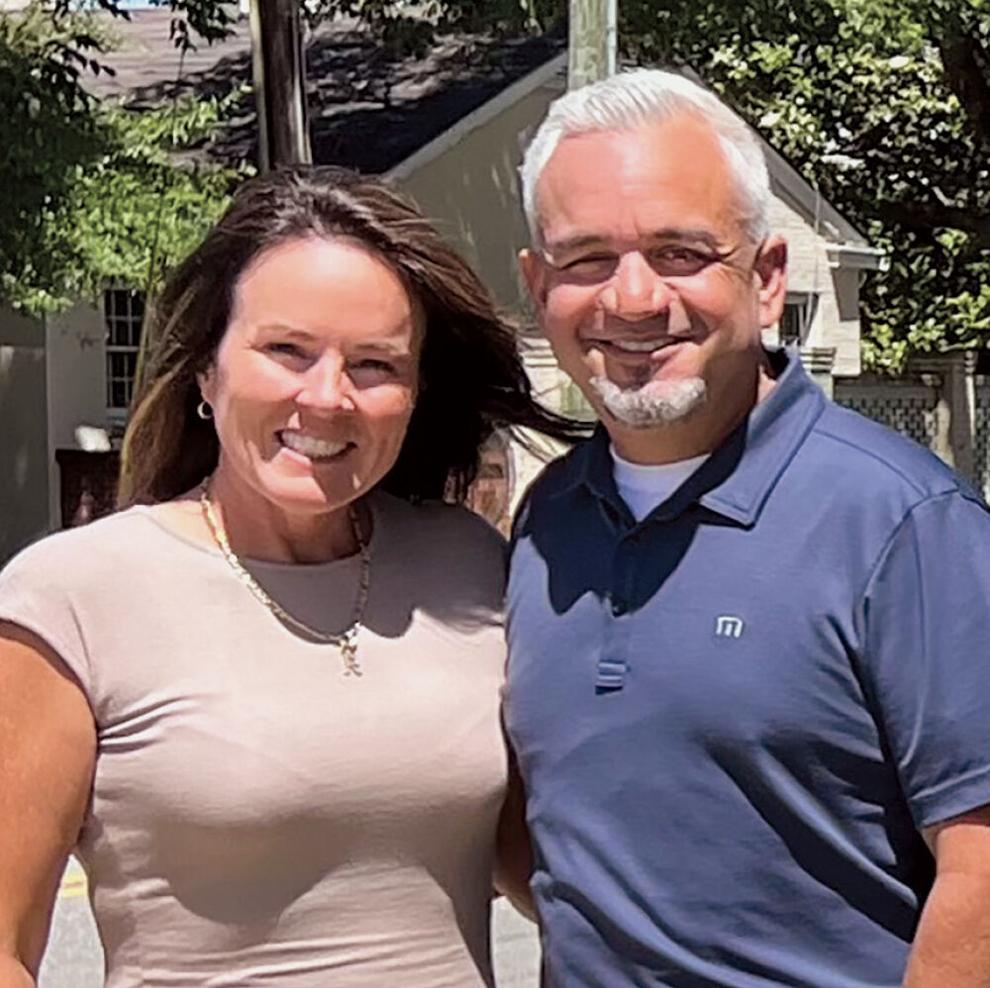 Danny and Trinette Rosales enjoy being business owners and spending time with dogs. Now, they're putting the two together with an agreement to open three Dogtopia locations.
The deal adds to the couple's portfolio, which includes Jersey Mike's Subs and chicken brand Huey Magoo's. They started in franchising with Shane's Rib Shack.
The pair decided to expand with another brand during the COVID-19 pandemic. At first they considered Orangetheory Fitness, but decided to go with their pet passion and chose the Phoenix-based dog daycare concept.
"We're so passionate about dogs and animals, since both my kids have Dalmatians and we have dogs, too," Danny Rosales said. "We felt it's something my wife and I would enjoy doing, being able to spend time with the animals."
The Rosaleses are originally from Florida and each has military experience. After her service, Trinette Rosales went into real estate, while Danny Rosales worked in the aviation manufacturing industry before getting into housing development. Then, in 2008, the couple was inspired while on vacation to enter the restaurant business.
The two came across Shane's Rib Shack and fell in love with it, opening a store a short time later. "We saw it as an investment at the time, but it grew and took over what I was doing," Danny Rosales said. "I started focusing on the restaurants, while Trinette still worked in real estate, although she was still helping. We continued to grow from there, moving on to Jersey Mike's."
The Rosaleses, based in Warner Robins, Georgia, have 15 Jersey Mike's open with a target of 32 total. "For me, the product was the No. 1 reason," Danny Rosales said. "The fact that it's freshly sliced and made was a big difference maker. Secondly, when you get to know the brand itself, and the people behind it, they seemed genuine."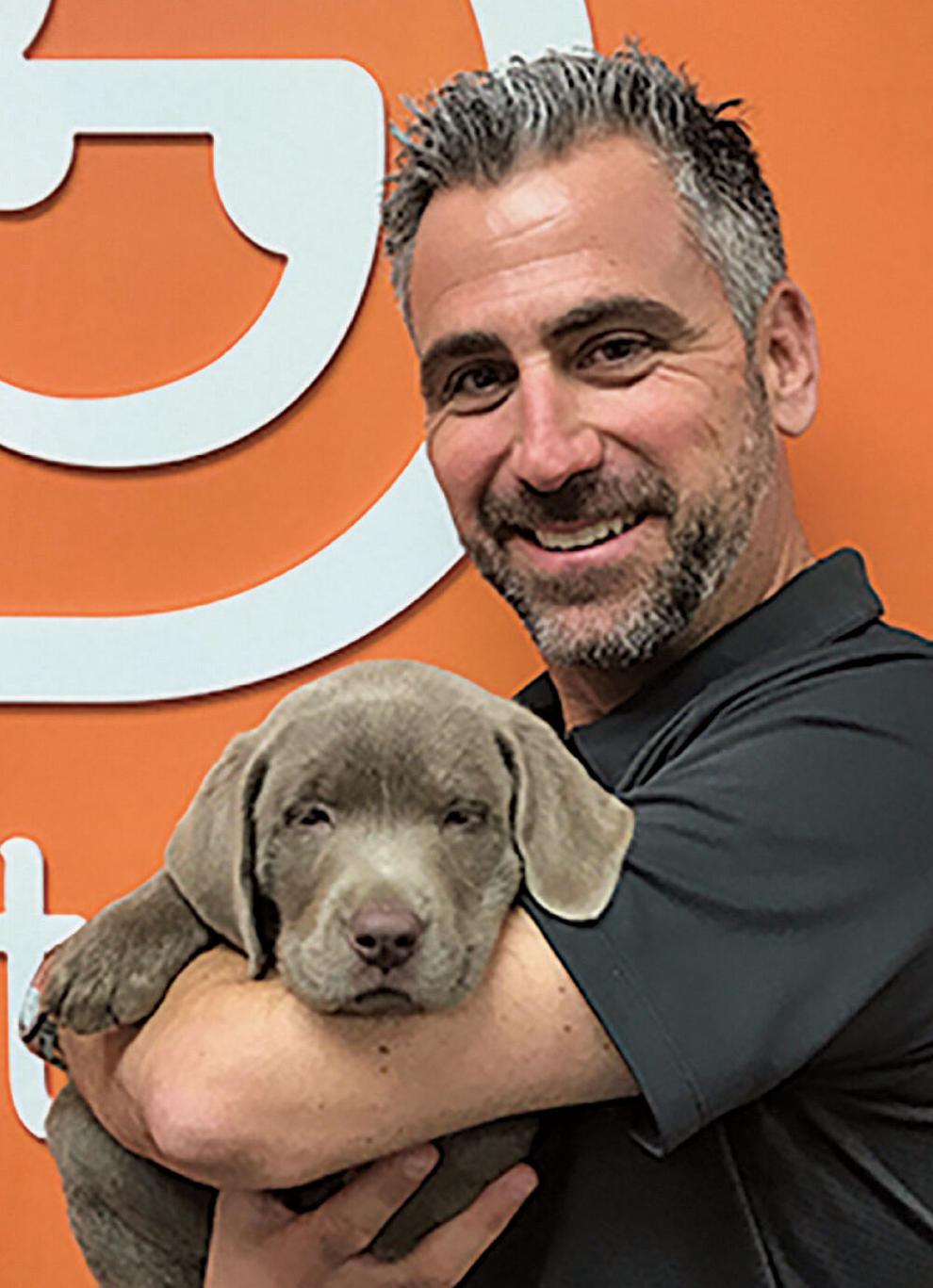 Their investment in Jersey Mike's paid off during the COVID-19 pandemic, he said, as the brand was not only ahead of the curve with technology, but had steadfast leadership.
"We had our own app from the get-go and I believe we were the first that had Uber Eats and DoorDash integrated in our system," he said. "Then, during COVID, we didn't know what to do and were scared. But Peter" Cancro, Jersey Mike's CEO, "went on the news and said 'When you download the app, the first week of orders are half off to help.' As a franchisee, it was a worrying time, but with that, people got to know us and the product, and we were able to help people."
To assist with Jersey Mike's operations, the Rosaleses brought in their daughter to oversee the restaurants. With the sandwich shops in good hands, they could expand with Dogtopia.
"It's a great fit," Trinette Rosales said. "We've met with their leadership, have had Zoom calls, and we've fallen in love with the brand. We're being very hands-on with picking sites, too. We like to be sure about a spot."
Alex Samios, Dogtopia's chief growth officer, said the Rosaleses are the type of franchisees the company is looking for.
"I think food franchisees, especially those with QSRs, are some of the best operators out there, and I loved what Danny and Trinette bring to the plate," Samios said. "They certainly have passion for dogs, but also a passion for business and they bring experience. That's what every franchisor is looking for, and we certainly have found it in them."
Dogtopia has 250 locations open. The cost to open a Dogtopia ranges from $780,104 to about $1.4 million. Average gross sales in 2022 were $942,717.
The Rosaleses have built up their operations team for their brands, which they plan to replicate at Dogtopia. "With things like food costs, we have a team we've put together that works on all of the operations," Trinette Rosales said. "These aren't things we have to do, but as we've learned as franchisees, to have many stores open, we had to come up with a team to provide structure."
The duo hired regional managers and a director of operations, among others. "That makes a huge difference and has allowed us to grow faster than we had initially planned," she said.
In addition to their Jersey Mike's and Dogtopia locations, the Rosaleses also intend to expand further with Huey Magoo's, a Florida-based brand focused on chicken tenders. They have one restaurant open and another under construction, with a total of eight planned.