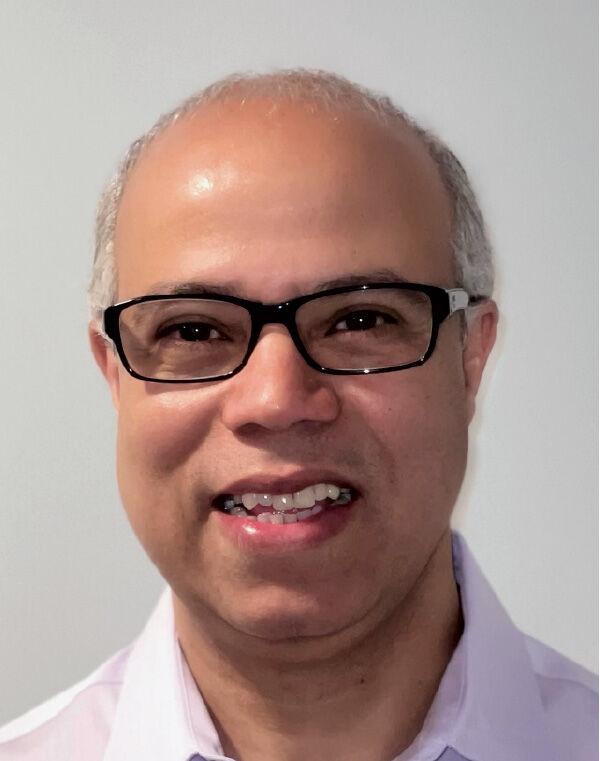 "Bill Phelps has done it before. He did it with Blaze and before that with Wetzel's Pretzels. Now he's doing it with Dave's Hot Chicken," said Jamal Bourote. That confidence in the leadership of Dave's Hot Chicken, an emerging 18-unit concept serving Nashville-style hot chicken tenders and sliders, is part of what prompted Bourote to sign a multi-unit franchise agreement to bring the brand to the Boston area.
Bourote, who's also a Blaze Pizza franchisee with seven locations, is partnering with friend and Halal Guys franchisee Imran Asghar to open 10 units.
It was through his Blaze Pizza franchises that Bourote got to know Dave's CEO Bill Phelps, the co-founder of Wetzel's Pretzels who was later an early investor in Blaze. "Bill and his team, they have an outstanding track record," said Bourote, who noted the Dave's Hot Chicken concept "checked all the boxes" for him and Asghar.
"We wanted to be with the best of the best, what's trending right now. An emerging brand we could grow with," he said. "Dave's, it's an American dream success. And Dave Kopushyan's chef background, he's obsessed about the quality." Kopushyan is the classically trained chef who with friends launched Dave's as a parking lot pop-up in Los Angeles in 2017.
The simplicity of the concept was another attractive element for Bourote, who said many restaurants he evaluated tried to do too many things and the quality suffered. Dave's, by contrast, decided to do two things—chicken and fries—"and be the best at them," he said. The opportunity in Boston, he continued, is "endless."
With its dense population of about 700,000 and numerous colleges and universities adding younger consumers, the city is ripe for Dave's. "The cool vibe and great food and great operations—you don't see that in Boston," said Bourote, who added he and Asghar will draw on their decades of restaurant experience.
"I've been following the fried chicken start-ups for a long time and Dave's Hot Chicken is the one," he said. The cost to open a store with a drive-thru and pickup window is between $1.2- and $2.5 million.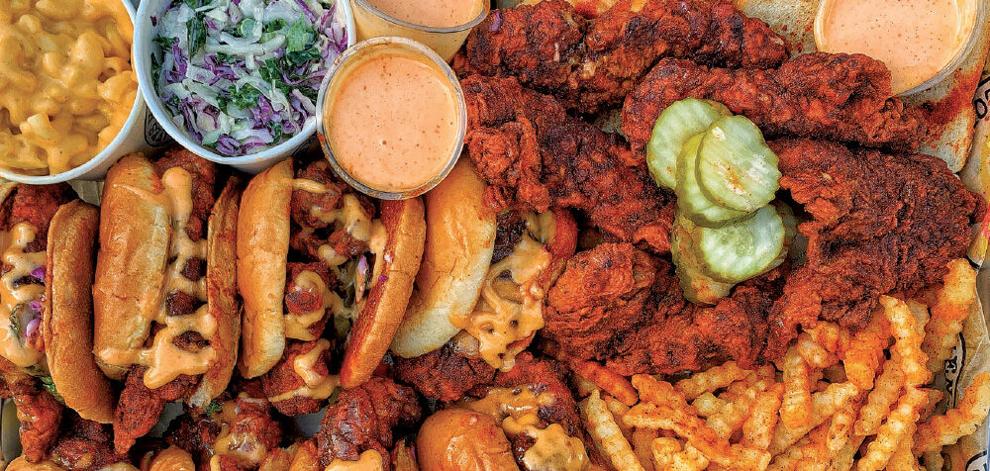 ---
Quick Hits
Slim Chickens signed a deal in Alabama with Dana Price and Alan Renfroe of Legends Development to open nine locations, targeting Marshall, Etowah and Talladega counties, as well as Auburn, Montgomery and Mobile. Price and Renfroe also operate Taco Mama locations and are Huddle House franchisees. In northern Nevada, franchisee Roy Perez is adding Slim Chickens to his investment portfolio with a four-unit deal, starting in Reno.
Taco John's inked an agreement with Dara Dejbakhsh of DND Group to open five new locations in the Fort Collins, Colorado market. The agreement also includes the purchase and remodel of five restaurants in Colorado. DND also operates 22 Dairy Queen restaurants.
Scenthound, a dog grooming and wellness concept, signed a 20-unit development agreement with new franchisee Dean DeGood, who will open locations in Virginia and Maryland.
Blo Blow Dry Bar will expand in Florida after signing a six-unit agreement with Heather Stankard, a franchisee since 2018 with one location in Jacksonville. Stankard will open another unit in Jacksonville and others in northern Florida.
Batteries Plus signed its largest franchise agreement in company history, an eight-unit deal with Tribat, LLC for the Raleigh-Durham area of North Carolina. Tribat is owned by Edward Holmes, who founded Holmes Oil Co. and operated 26 Cruizers c-stores in North Carolina before selling the business in 2020.
Wow Wow Hawaiian Lemonade signed its first franchise agreement in Florida, where Andrew and Anju Lynn will develop five locations. They're targeting Sarasota for the first unit.
Wingers Restaurant & Alehouse signed a new area development agreement with existing franchisee Jeff Creer, managing partner of Vernal VW, to open restaurants in Grand Junction, Colorado, and Rock Springs, Wyoming.
The Wire is the place to find news of multi-unit development agreements, brought to you by Editor-in-Chief Laura Michaels. Sign up for the e-newsletter at franchisetimes.com/e-newsletter. To share your brand's multi-unit deals, email details to lmichaels@franchisetimes.com