March retail sales slid 8.7 percent. April's sales fell 16.4 percent, the biggest two-month decline on record. May brought better news, albeit tentative, as some states allowed some so-called nonessential retailers to begin reopening.
Here's how five retail franchises, each selling very different products but all reached in the middle of April, were weathering the COVID-19 slide while preparing to come out the other side.
Stocking up
Chris Rowland, CEO of Pet Supplies Plus, began watching the COVID-19 virus in China starting in January. By early February, he was already stocking up with dog food.
"We saw the pantry-loading, we anticipated it the middle or end of January. So, we put a lot more inventory in our stores and our DC, so we didn't have issues," he said, referring to its Seymour, Indiana, distribution center. "We took a calculated risk."
The risk—stocking up on inventory, which takes extra capital, but not knowing if the product would sell—was shared between the franchisor in its distribution center and franchisees in their stores. A typical Pets Supplies Plus store carries five weeks of inventory and that rose by about 20 percent.
"We have a suggested order program in our stores, so we did take the ordering logic up to create larger orders for the franchisees," he said. "They have the ability to adjust them back down if they wanted to. Ninety percent of them" stuck to the larger orders.
Dog food is the biggest category at the retailer and stores were deemed essential businesses. Grooming services make up less than 10 percent of sales and considered non-essential, so those areas were initially closed.
He predicts a "new normal in terms of what it looks like in brick and mortar stores—the masks, the social distancing, the frequent cleaning. We'll have curbside pickup and delivery will be utilized; it might settle down a little bit, but we think a lot of that will stick."
Even the mighty Amazon took a hit in the crisis, he believes. "In our business in particular, I think we gain some customers, because No. 1 we were fortunate in that we anticipated some of this in advance and had the product available so we didn't disappoint anybody. Some of the big online players struggled to get product out, with five- to seven-day delivery times. Ours were same day and the next day."
The last mile
Pearle Vision, the eyewear and eye care franchise, did not experience supply constraints, said Alex Wilkes, general manager. Owners Luxottica and Essilor, after a $53-billion merger in 2018, and other suppliers can move around their sourcing of frames and contact lenses, from China, Italy, North America and South America.
"All over the place," as Wilkes puts it. "Including ourselves, the partners we work with are scaled organizations that have been able to, as needed, select their supply chain from different parts of the globe, where the impact has either passed or is not as aggressive as in other parts."
About 75 to 80 percent of Pearle Vision's 540 stores remained open, Wilkes said, but with limited hours and a focus only on essential eye exams and glasses and lens replacement.
"If you lost or broke your glasses or you are running out of contact lenses, we define that as essential," he said, "because if you don't have access to vision correction, obviously you can't function as a human."
One of the closest interactions between doctor and patient is the examination of the retina, using a hand-held magnifying glass with a light. "We've developed a plastic shield that goes around the lamp to provide an extra degree" of safety, he said.
Pearle Vision is also thinking about "the last mile to the consumer," he said. "One of the things we recognize is that especially contact lens customers aren't necessarily keen to come back to a store if they don't have to," he said. "In record speed we rolled out an e-commerce platform for our franchisees, and they can direct their patient base to their own micro-site," where customers can get their contact lenses.
After the pandemic subsides, he believes, the fact that insurance covers many purchases in the category will bode well. "People who have an insurance benefit, they want to utilize it. When the curtain fully lifts, we're expecting we're going to get some of that business back," he said.
Sourcing supplies stateside
The Spice & Tea Exchange began in the inauspicious month of August 2008, right before financial markets collapsed. "So it's almost reminiscent," said Penny Rehling, COO, of surviving during the COVID-19 crisis. "Although we do have 11 years of experience. We were just young and dumb at that time.
"Our business is an experienced-based business. Our tagline when you come in is, open the jars and smell," she said, but those habits were upended in early March.
On March 13, CEO Amy Freeman and Rehling were at a conference in Utah. "We really took charge immediately. We had an executive team meeting: let's go ahead and outline a few things" about lockdown procedures.
About three weeks prior, "we have the gut and premonition, and immediately go to our suppliers to see what they had in stock stateside, for 3Q and 4Q. We found product, so the good news is, it's not stuck on a boat in China."
In April, 72 of its 80 stores were closed.
She believes business will come back, but in different forms. "Our mission statement is creating and sharing the experience of a more flavorful life. It's the 18th century trading post feel, kind of like the Silk Road," she said, describing about 70-plus custom spice blends that line the walls, and about 50 loose leaf teas. A variety of salts range from a black truffle salt to a Hawaiian red to a bacon salt, "which actually doesn't have bacon in it, but it's pretty amazing."
They also have a chef-to-table series, such as a miso pack with all the ingredients to make a flavorful dish except for the piece of salmon or steak to pick up at the grocery store.
"Will we open the jars and smell again? Probably not. But we might have the shelf-talker" describing the wares.
"It feels like we've all kind of set the reset button," she said, getting back to the core mission of the brand. "Let's call it what it is, it's a moving target. Every day you didn't know what you didn't know."
Then she had to get back to one of the more mundane aspects of supply chain management—breaking down boxes in the storeroom. "I've got to help where I can, too."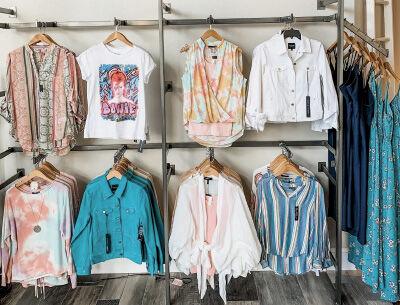 Wanting to come out stronger
Dawn Johnson owns two Mainstream Boutique stores in Colorado. "March 17, we made the decision to close the doors to customers," she said. "We did a video for our customers; they came running into the shop at the last minute."
When the Colorado stay-in-place order came March 20, she had to lay off all of her staffers except for one, her full-time manager. "We have worked to take a lot of our stuff online," she said.
LocalGiftCards.com also reached out to her. "They said, your customers can buy gift cards right on Facebook," and setup was seamless. "They offered it to us free of charge, for three months."
Johnson was one of the test sites for a franchise rollout of a new POS system that would integrate with Shopify to allow online sales. About 10 franchisees were piloting it earlier this year.
"We would like to get through a lot of trial and tribulations with it, because there are kinks. My hope is that all of the franchises can get on this."
Her sales were down 87 percent in April, and she was trying everything she could think of to bring in some revenue. "Anything helps keep the lights on," she said.
With her daughter as chief model, they're doing shopping parties via live video. She'll take orders curbside for pickup, as well.
"This is crazy. We have customers who say, Can I stand outside of the glass and can you show me things?"
"I am so thrilled for every sale I get. When people call and say I want a $75 gift card, I start to cry, because that could literally be my internet bill. And then I've already started to think about how am I able to rebuild? How am I going to bring in the right inventory mix?"
She believes her price points will be lower in the future, because people will have less money to spend. She'll also stick with vendors who helped her through and shuck the others.
"There are vendors that have been fantastic partners, beyond what I expected, and I will continue to work with them. This is when it really matters. ... I feel if I operate status quo after this, I won't have grown from this. I just want to come out stronger."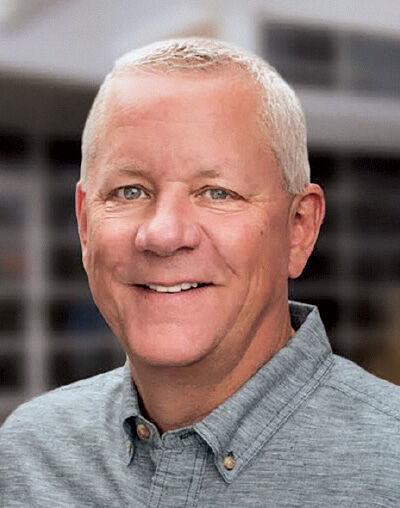 Being essential
About 30 percent of sales at Batteries Plus Bulbs comes from commercial and business-to-business, like batteries for hospital beds and police department equipment.
"We sell hospital batteries in Michigan; we sell forklift batteries for folks who do distribution for Walmart. We sell hearing aid batteries," said Scott Williams, CEO.
"It became very important to look at whether you're essential or not," he said, and Batteries Plus Bulbs came out a winner on that score. "So we have virtually every store open. We are on mostly full hours; in a couple of cases folks have streamlined it, but we've also needed to be there for our commercial customers."
Within 48 hours of COVID-19 lockdown orders, the franchise put in place contact-less curbside delivery. "People are appreciative and kind, and if they see someone's practicing the proper procedures, and helping them on something they view as very essential," they are pleased.
He thought franchise development "would be completely pressured," with folks looking at their 401(k) and seeing the market is down. "What it does help is, folks scrutinize where they might want to get into. They're looking at two things: I now ask the question: are you essential? And then I ask, how do you do, during a difficult time?
The brand has signed a handful of deals with franchisees during this pandemic, "which is shocking, but shocking in a positive way," he said. It's almost like an object lesson in how a business will perform when disaster comes. "What's the tough, downside case study played out in real life?" is what prospective franchisees can learn from the pandemic, and apply it to their franchise selection.